The Nagaoka Review sat with Guillermo Guangorena, a student at the Nagaoka University of Technology (NUT) in Niigata about his experiences in Japan, his life at the University and events that inspired him to move across continent to pursue an education in Japan.
Tell us more about yourself
My name is Guillermo Guangorena, but everyone calls me Willy. I'm from Mexico, and I'm a student. I graduated from the Autonomous University of Juarez City on 2020 after completing my social service. I worked as a general doctor for 2 years and as a high school teacher for 1 year.
Dancing is my hobby, and I've been doing hip-hop for 7 years. While I may not be the best dancer, I find dancing very fulfilling. It makes me feel creative. I enjoy the feeling of being myself and being free.
Besides that, I try to be an empathic and more attuned to people's feelings. I still remember my childhood days shedding tears when I saw Ash (named Satoshi, in the Japanese version) in the old Pokemon movie being turned into a rock by MewTwo whilst Pikachu was crying. But it is such experiences that made me feel more human, being attuned to people's feelings.
Pikachu distraught by the sight of Ash being turned into stone by MewTwo. Image via Aminoapps.com
How long will you be at NUT? And why did you choose to come to NUT?
I'm enrolled in the doctoral degree for Science of Technology Innovation, and I will be spending 5 years in NUT. Having a background in Medicine, it might sound strange to people when they hear I have enrolled in an Engineering course at NUT. In the past, I also had the same thought and chose the "normal route" of being a medic, being in my country and becoming a medical specialist.
My turning point came when I was given the opportunity to go to Catalunya in Spain as a student. That was when I started thinking of opportunities of studying overseas (even though it was still limited to the medical field). I then had another opportunity to join a research summer program in my country in an experimental physiology laboratory.
Things started to change when I came back after the research program. A very close friend of mine who was still in the midst of his research program received bad news: his sister was assassinated in cold blood. Juarez city, our hometown, is known to having "femicides", i.e. women being assassinated just by being women.
My good friend is one of the brilliant and strong men I knew, crumbled completely to the point of harboring suicidal thoughts. Till today, it makes me sad thinking about my friend's predicament. And I felt helpless for not being able to do something for him, as much as my heart wanted to. It made me think of the violence happening back in my city, and how many other families, how many other brothers are going through what my friend is going through. That feeling of suffocation and having nowhere to go just to take a breather.
"There are many circumstances leading people to depression and having suicidal thoughts daily. I began developing an inclusive idea of developing a smartphone application to provide attention to people who may be in this "suicidal crisis".

Guillermo Guangorena

Medical Doctor, Ph.D student at the Nagaoka University of Technology
As we might have heard, young people may have their smartphone in hand right before committing suicide… being the only way to reach them. And the most recent case of Hana Kimura, a 22-year old Japanese girl posted her final goodbye on social media. It is sad to hear of such news.
Back in 2017, I was granted the National ViveConciencia award and participated in the Expociencias Nacional 2017 thakos to the project PSIC-!. This project was also the reason I was selected to participate in the Start-Up Program offered by Babson College (Boston, USA) and Santander Bank with a scholarship.
With all these experiences gained, I made a decision to apply to the Innovation program at NUT as I have become very invested in learning about innovation. Doing research in the laboratory led by Dr. Kobayashi would help me get a step closer to accomplishing my goals.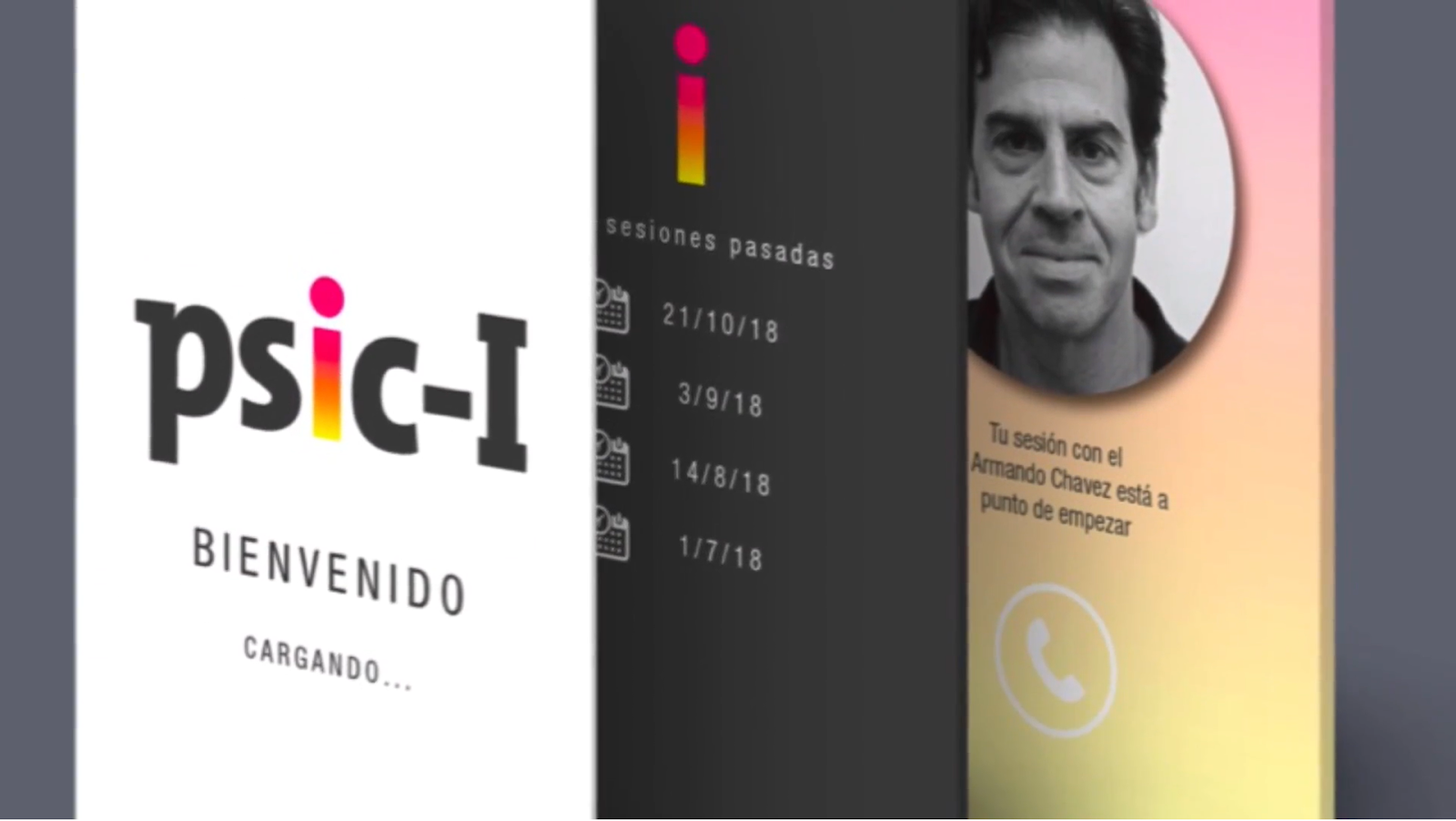 How is your experience in Japan so far?
I believe, just as anyone in a foreign land, I have a lot of challenges with communication. The Japanese language is a beautiful language, but it is also difficult to learn in a short span of time. While it might be difficult to have a smooth conversation and being able to comprehend well, I enjoy the challenge.
In the beginning, it was a challenge for me to find a place to stay and ease into a new lifestyle. But I thank God for good people like Nam who has helped me even without knowing me in person. While there are differences in culture that might be on polar opposites (with me being from a Latino culture), I would say that I like being out of my comfort zone as it would help me to grow faster.
As for the feeling of peace, I have not felt it in a long time. It really feels good walking at night without the fear of someone trying to hurt me or my friends.
What is your passion?
I have always been curious about how the body works, hence my reason to study medicine. Along the way, I realized how important mental health is, especially after what happened to my friend. And during my tenure as a medical doctor, I have seen families of the deceased patients crying for the loss of their loved one. Recalling some of these situations would always push me to the brink of tears.
I always try to make my patients laugh when I interview them. Once, we had a lady undergoing surgery for cancer. She laughed at a joke I learned from another doctor. The next day, I noticed her family members crying so I decided to stop by to talk to them. Even though my patient (their loved one) has passed away, the family thanked me for making her last hours lighter and comfortable. They were happy to see her laugh. It's always situations like these that pushes me to want to help people overcome the feeling of sadness or depression, and finding ways to prevent suicide
My other passion is in doing researches on blocking pain completely for cancer patients, so they could enjoy their last days without pain or medication.
What are the challenges you see during the COVID-19 pandemic whilst living in Japan?
By definition, post-traumatic stress can appear when people lose something (e.g. a loved one, job, income, the freedom of going out, etc.). In that sense, a lot of people could potentially develop post-traumatic stress. Not to mention an escalation of family violence. Therefore, it is crucial to promote programs to help maintain physical activity and mental health.
This will vary depending on how the COVID-19 containment is being done in different countries in the world. Managing the mental health of people is important and it is one of the things we all have to consider. But it is just one of the many problems. There will be more immediate and apparent challenges such as economic challenges. The world and our lives will not be the same after COVID.
What would you like to achieve?
I want to understand and have better knowledge of the motivation behind people's decision in NOT seeking treatment or help. I want to understand their opinion of the solutions available, what they would do when they are feeling down, and who they would reach out to. I also want to see the difference between my country Mexico and Japan in order to come up with a solution. And hopefully, offer a solution based on what they people want and need, whilst finding ways to ensure they are utilizing the solution.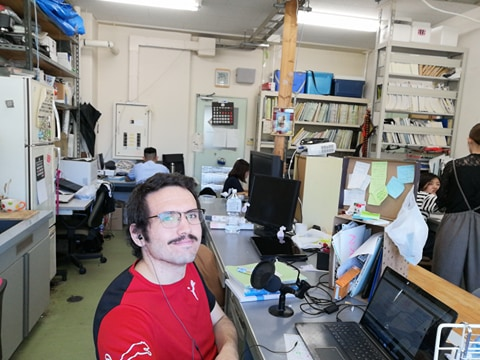 Willy working at the laboratory in the Nagaoka University of Technology
Using tools such as Design Thinking, I hope to gather information from people from different areas to make a solution using available technology at the moment. Hopefully, we could offer a smartphone application that allows us to bridge the gap between the people suffering from depression or having suicidal thoughts to professionals, utilizing instant messages, voices messages or even video calls
"Little by little, we could help innovate and manage emotions from various points of views (e.g. the design and layout of houses, colors, clothes, food, exercise, odor, etc) to change how stress, anxiety and depression is managed. Also, to build a community to support people.

Guillermo Guangorena

Medical Doctor, Ph.D student at the Nagaoka University of Technology
If you have an opportunity to seek help, what would you ask for?
I hope to invite programmers, psychologists, designers and people from various disciplines on this mental health innovation project. And of course, anybody who is able to provide insights from a different point of view (e.g. the Japanese perspective) so we could understand better how to tackle the problem.
Working in a multidisciplinary team will give different perspectives to the design challenge. As what people always say, "If you want different results, start doing things differently". Let's work together to make this world a happier place.
Student Profile
Name: Guillermo Guangorena
Hometown: Juarez City, Chihuahua , Mexico
Background: Medicine (General Physician, GP)
Motto: El que es gallo de verdad canta en todos los corrales
Connect with me via LinkedIn