The year 2020 is indeed a whirlwind of fast-paced change. Businesses and people had to go through drastic changes in a rapid manner, always being in a state of change and uncertainty. Academia too, had to embark on an otherwise frowned upon decision – change.
With what is happening in 2020, it is no surprise that academic conferences organized by institutions around the world had to go through a difficult process of deciding it's delivery method. While many institutions opted to postpone their 2020 academic conferences to 2021, many other brave institutions have also decided to embrace digitalization by pushing through with online conferences, utilizing the various applications and tools available in the market.
Why Academic Conferences?
According to the American Psychological Association (APA), an academic conference is defined as "a one-day or multiday event during which researchers present their work to each other".
Researchers stay connected to others who are in the same field through conferences and learn from one another during the session. Conferences are good venues to gain invitations to collective research projects like special issues in peer-reviewed journals or even funding applications. Professors would highly recommend their research students to participate more in conferences to grow their network as well.
But with these events quickly moving into the digital space instead of having that physical meet with one another, how would the online conference attendees experience change? How would little boxes of people on the screen change the way we interact with another person?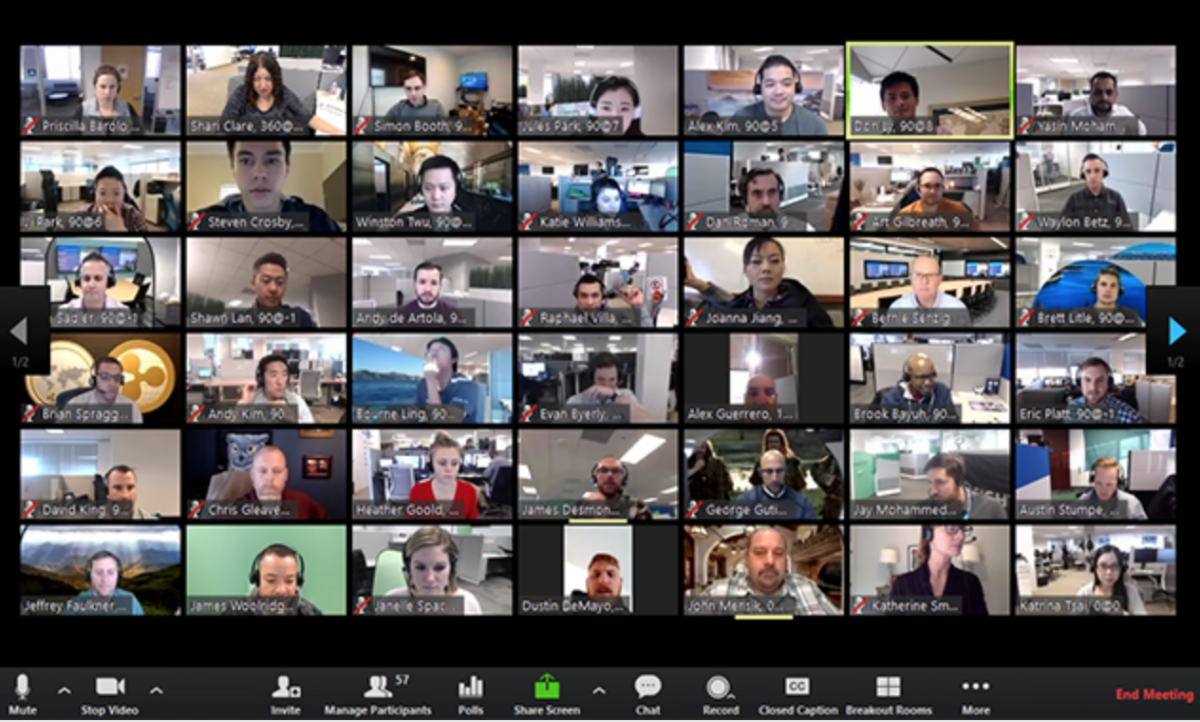 Staying Connected Via Social Media
Not too long ago, people would still be either exchanging business cards or relying on an introduction to another person by a mutual associate or acquaintance. In recent years however, conference attendees have been quickly adopting social media platform such as LinkedIn to stay connected with other researchers and academics.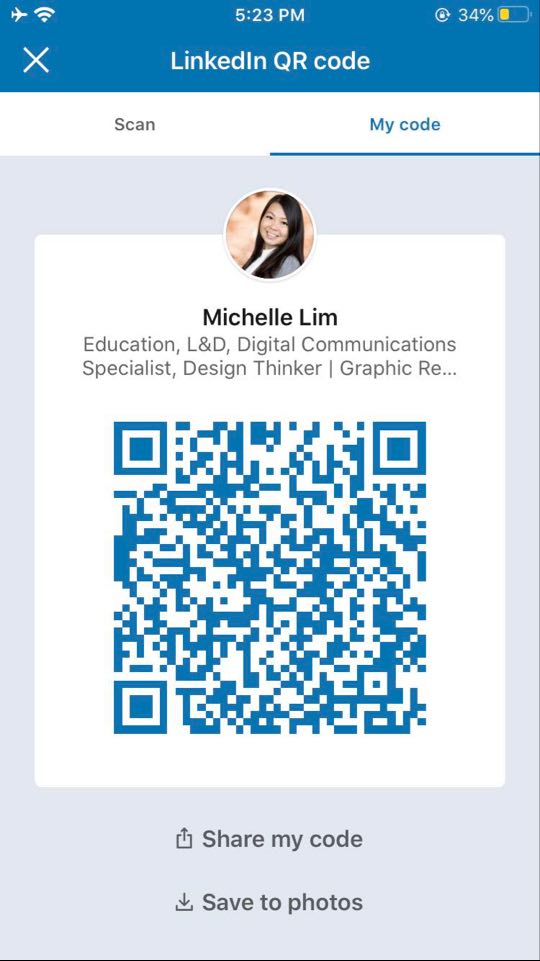 User profile QR code on Linked in via the writer
During this online conference, people are starting to drop their LinkedIn URL into the chat space, sending private messages to other attendees to initiate conversation. With the addition of QR code and reader being a part of the mobile application of LinkedIn, presenters could even flash their QR code to facilitate the ease of connecting with other participants.
What was once frowned upon as an unprofessional action is somehow gaining traction due to the physical barriers faced when attending online conferences.
While this option might disappoint business card collectors, it is also worthwhile to note that this is yet another step towards reducing the use of paper.
Benefits of Social Media Connection
Using professional social media platform options such as LinkedIn, academics can glance through their connections' profile to have a clearer picture of them. There would be less awkwardness to challenges such as forgetting another person's name or their field of research, as that information could easily be found on the profile page of the other person.
People who are shyer might find the use of social media platform to connect a better option than having to physically walk up to another person to have a conversation.
Moreover, a professional social media platform such as LinkedIn could help academics or researchers to narrow down one's search for other professionals in the same industry or to join a particular group with similar interests.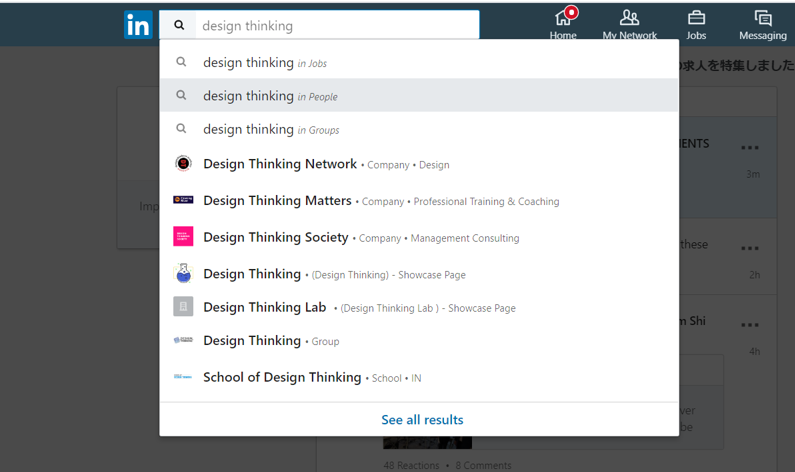 Image of specific search on LinkedIn by the writer
Should Academics Utilize Professional Social Media Platform?
As much as professional social media platforms such as LinkedIn are always viewed as solely for corporate figures, industry leaders and jobseekers, academia is most definitely not excluded. After all, LinkedIn is free for all above the age of 16. However, there is one thing everybody should understand, no matter if you're a student, an academician or a businessperson: LinkedIn is a strictly professional platform, and the sense of professionalism should be respected. Should one intend to share information that does not fit the professional image (e.g. jokes, vacation pictures or memes), there are other platforms such as Facebook or Instagram that serves the purpose.
Academics could take advantage of connecting with their peers who have similar fields of interests or done research in similar areas to enhance collaboration opportunities. Besides that, there is an option of following well-known thought leaders. Through that, academics would be more exposed to interesting ideas and up-to-date information related to their field of interest or even a variety of knowledge that might somehow be connected in the future.
As with any new platform, it would take time for users to familiarize themselves with the layout and features. It is better for students (and basically everyone else) to start their account early rather than to spend one's job hunting month to create a profile at the last minute.
Moreover, with rapid digitalization of everything in the world, it would not be surprising if one might be considered irrelevant or inexistence due to a lack of digital footprint and presence.
Change in Communication Style
As with the introduction and development of new technology, communication style would change. From the advent of print communication to the democratization of the internet, people have been communicating differently.
The biggest question that would remain would be: What is the definition of good communication on such platform?
Should someone write an essay to introduce oneself and exchange pleasantries before getting to the questions? What would be considered appropriate, and what would borderline on being rude? What language should one default to, if they come from a multicultural background?
Here are two simple examples of proper communication on LinkedIn:
When attempting to connect with someone, adding a note or a message to introduce oneself would be polite
Always be courteous to one another, regardless of who is initiating the connection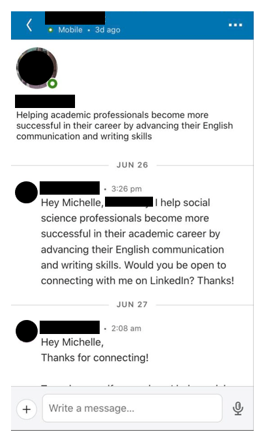 Example of a LinkedIn message accompanying a connection request.
Image provided by the writer. Identity intentionally blacked out for privacy.

While there might be confusion on what is considered appropriate communication method on online platforms, one thing remains: We are human, and we all need that human connection. Having good intentions, being willing to apologize for confusion and being patient to listen to each other would be great practices to have.
Optimizing One's Own Profile
With so much talk about the benefits of utilizing LinkedIn as a professional social media platform, one should not forget that their profile is akin to their online avatar or "face". Considering one's profile page as the first virtual meeting point between people, what are the things one should be doing to ensure they are sending the right message to others?
Here are some of the questions one should consider when optimizing their own profile
Purpose – What purpose would your profile serve?
Personal Branding – How do you want viewers to see you? How do you want to portray yourself?
Photo – Does your photo portray a sense of professionalism? Or is it a dated and blurry selfie?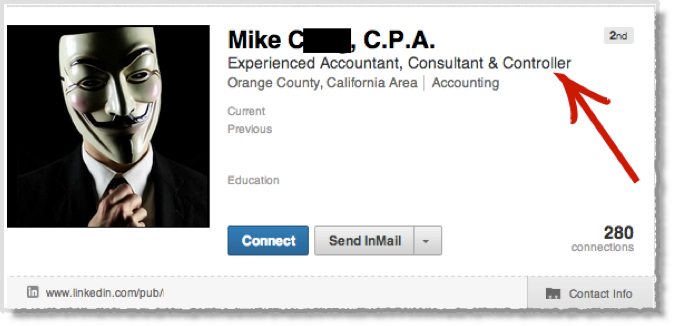 Image of a bad profile picture on LinkedIn via Jeffbullas
Academia has always been a rather stable industry, a credible source of information and an intellectual powerhouse. But the recent changes in the world has highlighted the need for academia to evolve faster to keep up with the technology plus the true needs of the society. Change is inevitable, being the only constant in life.
Where do academic conferences (and academia, broadly) go from here? With newer technologies and applications being developed so rapidly, efforts in leveraging on these technologies and applications need to be maintained or even increased. To avoid being outdated (or perceived to be so), the field of academia needs to be (and seen to be) technologically-savvy. A new and bright future for academia can be co-created together with technology.
With so much talk on future-proofing businesses and organizations, academia is no different to successfully maintain its relevance.