When you think of Niigata, chances are you would think of the widely popular fireworks festival in August, the scenic rice fields, or the sake breweries that the region is known for.
However, tucked in the town of Miyamotomachi in Nagaoka City is a local folk house that preserves a centuries-old tradition and offers delicacies that is uniquely Niigata.
Built on almost 5000 square meters of quiet rural scenery, Eguchi Dango offers freshly made sweets in a space crossed with the solid pillars and beams of an old traditional house.
The main building of Echigo Dango exudes the charm and elegance of a traditional folk house. Photo Credit: Echigo Dango
The store and its rich history
Eguchi Dango was conceptualized based on the dream of reviving two elegant traditional old folk houses and creating a place for hospitality.
When visiting the store, guests are welcomed by a white plume of steam coming from the vents, signaling that the sweets are being freshly made. Inside, large thick beams create a lodge-like aesthetic and evokes a nostalgic atmosphere, reminding visitors that they are in a snow country.
The serene, picturesque view outside exudes peace, and the warm hospitality from the staff will make guests feel welcome and wanted, transforming any visit into an unforgettable experience.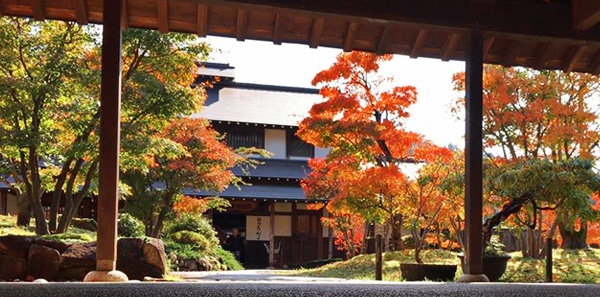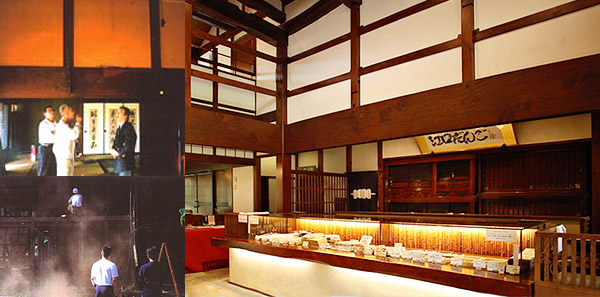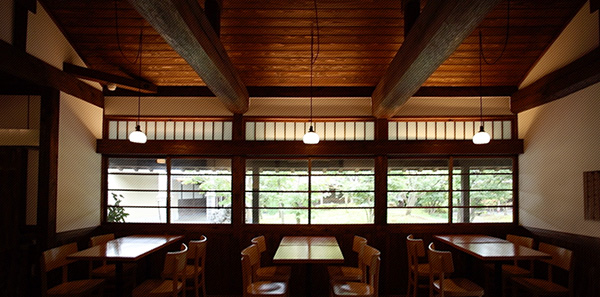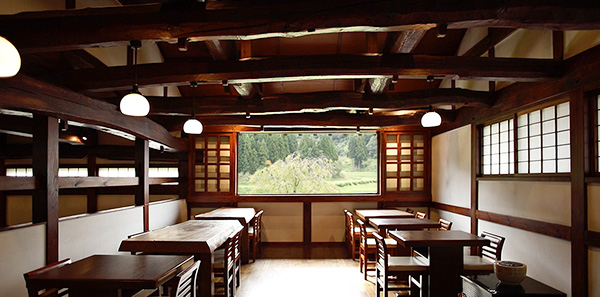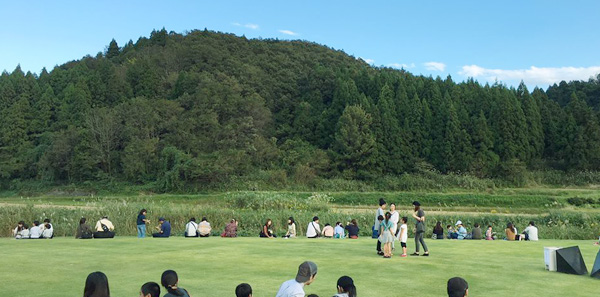 Although it is a family business, Eguchi Dango goes beyond that by also preserving Japan's traditions. Because the special glutinous rice of the Taisho era is difficult and expensive to grow, this unique and delicious kind of rice eventually began to disappear. Echigo Dango devoted time to revive this tradition and took five years to successfully bringing it back, which many have thought is impossible to be done.
Sweet Treats and Delightful Experiences
The special glutinous rice of the Taisho era (1912-1926) is what Echigo Dango now uses in creating savory desserts in their stores. Different varieties are available inside Yukikangetsu Café, a shop designed in a traditional storehouse style called "kura" and the Sweets Cafe where the five-colored dumpling and powdered green tea set are served.
We tried their five-colored dumpling which include nori (seaweed), azuki red beans, soy sauce, and green tea variants along with the matcha green tea.
Eguchi Dango also serves the widely popular, Sasa Dango, a specialty of Niigata Prefecture. This delicacy is made from carefully selected ingredients such as good quality Niigata rice, the soft part of the sprout of a mugwort plant, red beans from Hokkaido, and fragrant Niigata bamboo grass.
These ingredients go through a traditional manufacturing method where the azuki bean jam is wrapped in the center of the glutinous rice (which was first stone milled, pounded with a pestle, and flavored with mugwort), then further wrapped in bamboo leaves and post-steamed to deepen the scent and aroma from the mugworth plant and bamboo grass.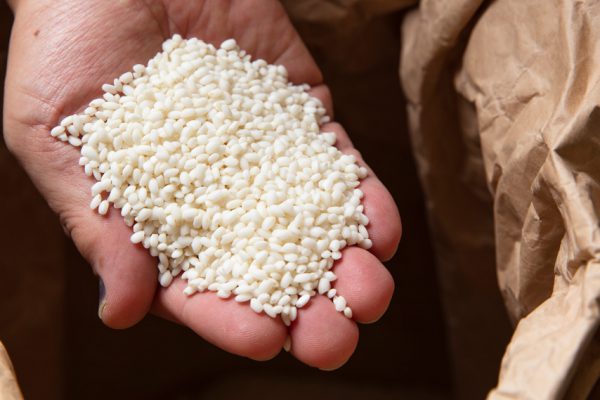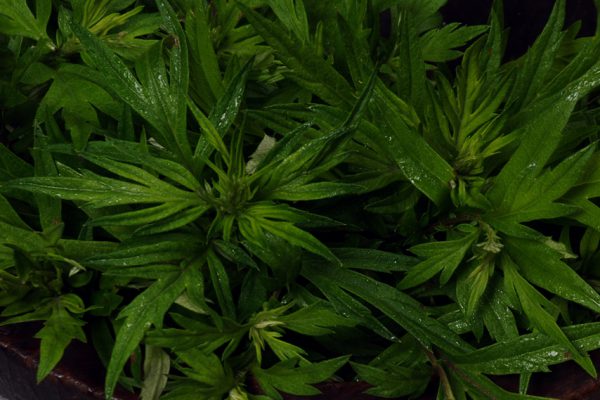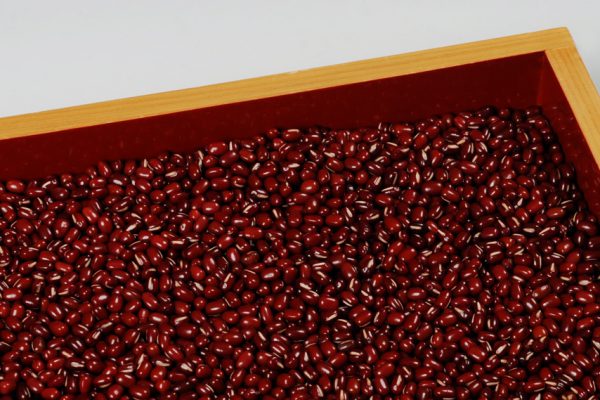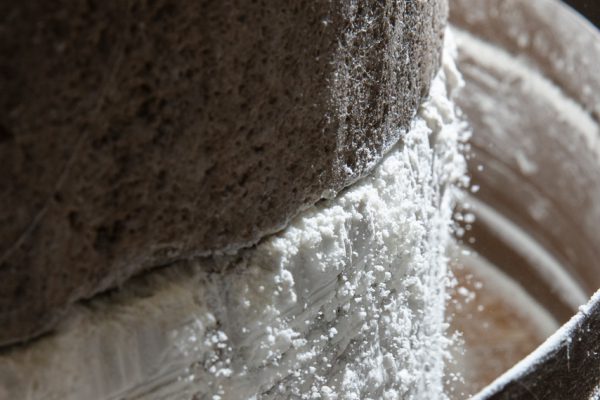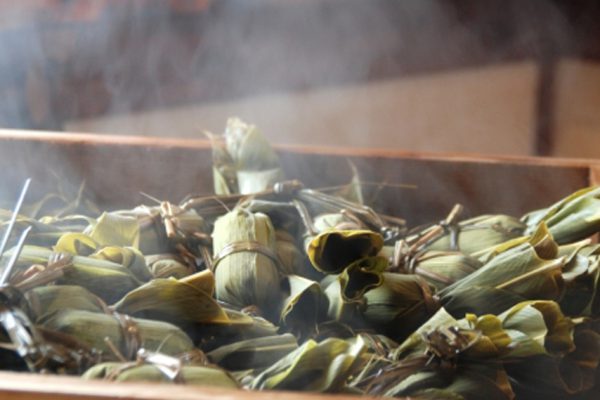 The ingredients and process of Sasa Dango. Photo Credit: Echigo Dango
For those who want to experience making green tea the traditional way, the store also provides guests with matcha green tea powder, a chasen (bamboo whisk), as well as instructions and guidance from the staff. A mild and mellow matcha green tea can also be requested and prepared in front of the guests by one of Echigo Dango's staff.
Music: 玉走 | Musician: EnjoyMusic | Site: https://enjoymusic.ai
Reservations can also be made for guests who want to experience making dumplings on a stick, bamboo-grass dumplings, and dorayaki (pancake stuffed with bean jam). Reserve a slot to try this out by contacting them every weekdays from 10:00 to 16:00.
Great scenery, excellent food selection, and an unforgettable experience — see the best of old and modern-day Japan by adding Eguchi Dango whenever you visit Nagaoka.
1902
Eguchi Dango's founder, Komakichi Eguchi, served dumplings and nishime (vegetables such as taros, carrots, and konnyaku parched in soy sauce and water) to people coming and going along the bank of the Shinano River, near the Chosei Bridge.
1960
The third generation, Kenji Eguchi, did business in earnest when he opened a Daifuku specialty store
1967
There was a change in the organization and Eguchi Ltd. became a company specializing in confectionary and dumplings.
2005
The head office of Eguchi Dango was opened in Miyamotocho, Nagaoka City and the name was changed to Eguchi Dango Co., Ltd.
To learn more about Echigo Dango, visit their website here.