A brilliant university is a diverse university –  is one of the mottos of Oxford University. But if we look around at the Nagaoka University of Technology in Niigata Prefecture, Japan, we will come to realize that this is not precisely an estimate; it is the reality of today. From Europe to Africa, North America, Latin America, or Asian countries, Nagaoka University of Technology (NUT) is the intersection of different cultures.
Originally from Tunisia, a country in the Maghreb region of North Africa, Amal Labidi crossed over 10,000 kilometers to continue her studies at a Japanese university and discover the uniqueness of this culture.
Reasons To Study Abroad in Japan
After graduating from the National School of Engineers of Sfax in Tunisia, Amal worked as a company employee for two years in Electromechanical Engineering work. Being interested in engineering and hoped to study engineering at a higher level, she decided to follow a master's program at a Japanese university.
"Japan is the most advanced country in engineering in the world. I came to Japan through a scholarship program, and now I am under Professor Ikuo Tanabe's supervising, Department of Mechanical Engineering, The Nagaoka University of Technology (NUT)."
"NUT is one of only two Universities of Technology in Japan and very famous for its internship programs (Jitsumu-Kunren) and high employment rate in the national universities in Japan.  Here, I can study under high-quality conditions and become a leader in the engineering field capable of successfully addressing a globalized society's needs. "
"The Nagaoka University of Technology is rare because it offers in-depth study in electronics, engineering, management, and technology. On the other hand, because of its globalized community. NUT consists of students from all over the world, and it also provides various English and Japanese classes from each department on each campus. That was also a significant point for me."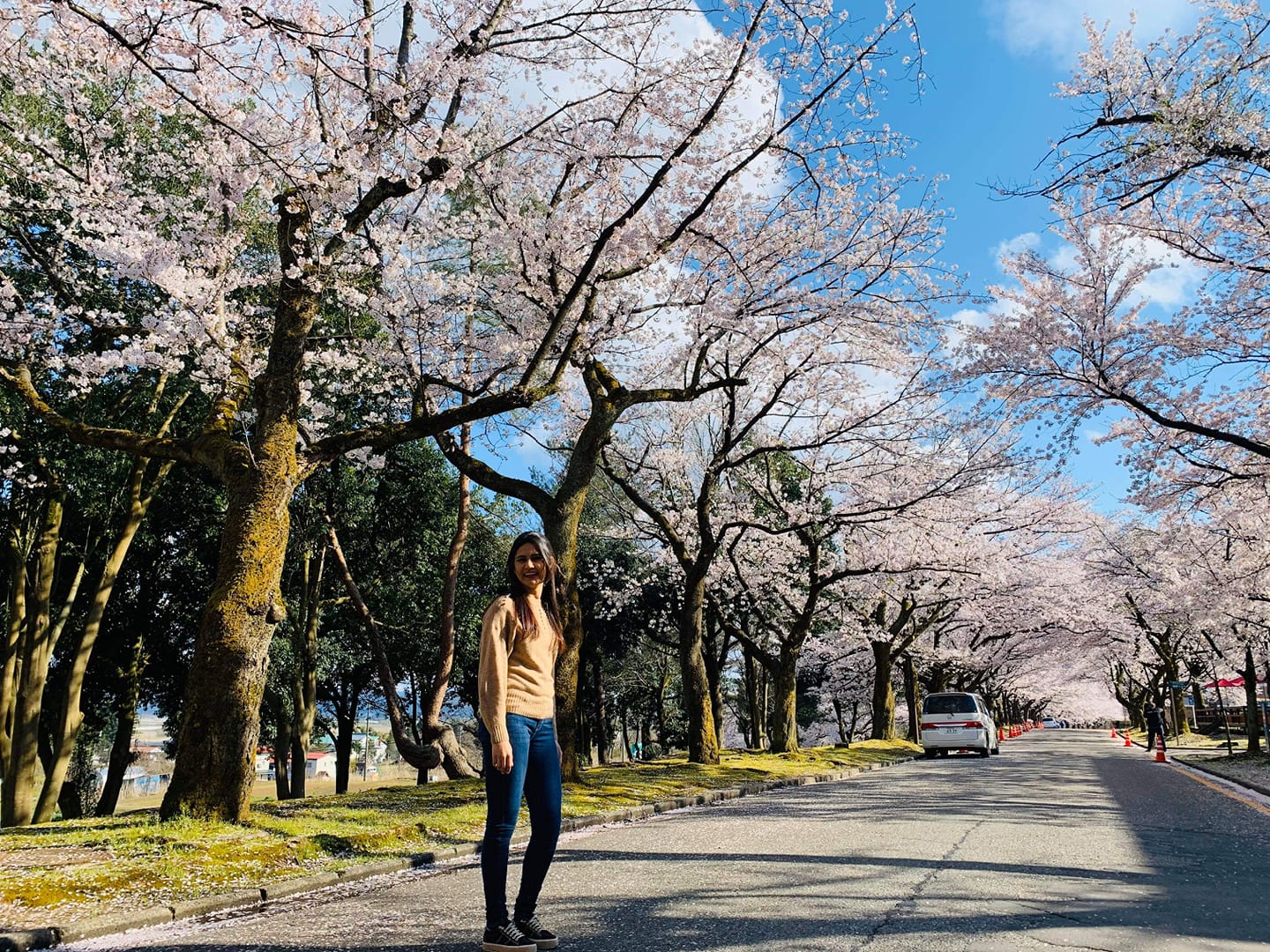 Amal at the Nagaoka University of Technology campus at Nagaoka, Niigata Prefecture in cherry blossom season. Image courtesy of Amal.
Life in Japan
Whether you like it or not, being a foreigner does mean that you are different, which comes with challenges. From language to cultural differences, life in Japan is quite challenging, but it is a satisfying experience if trying to blend in as best you can. By observing and interacting with everything around you on your own, you can learn a lot about a country's culture, everyday lifestyle, and values.
"Spending more than one year here, I can conclude that Japan is a perfect place to live in. Not only are Japanese people hospitable and kind, but also because of their high quality of life, culture, and life perception. The people are always very respectful and friendly, even though the language barrier made it a little difficult to communicate with the people at times."
"The people, the culture, and the everyday traditions of these countries are all unique."
"Before arriving in Japan, I read a lot about its culture, tradition, and history, but now I realize how different our perceptions of this culture are. Seeing how Japanese people do not give up until they achieve their goals, I became more motivated to discover this culture's uniquity, work harder, and adapt to this environment. "
"In one year and a half of living in Japan, I've visited many different places, interacting with people from different cultures, making many friends, and experiencing Japan's beauty. I had the chance to broaden my horizon of knowledge about this country. Now, it is easier for me to avoid miscommunications, especially when communicating with the Japanese people. Other than that, I get to compare and contrast the different ways of thinking that they have, and it is always a lesson to get ideas from different perspectives."
"Living in the land of the rising sun can be an easy and exciting adventure, so long as you remember to study up on the language, culture, and social etiquette

Amal Labidi

NUT, Mechanical Engineering Department
About Japanese Language
"When I first came to Japan, I did not possess any Japanese skills, so I took the NUT's Japanese language and culture classes. "
"Learning Japanese is quite difficult compared to other languages. It is more challenging to speak and write Japanese just as I compare to listening. I think a lot of practice is essential for speaking Japanese better, so I try to get myself into situations where I have conversations with Japanese friends and get used to Japanese in daily life. My Japanese friends all kindly help me out by teaching me Japanese attentively."
"Being fluent in Japanese is a definite advantage, but you can still have a good study experience without it – NUT is an international university. You can move in international circles where English is the main language spoken. A little Japanese allows you to make new friends, interact with people, and discover this culture's true beauty."
Following Japanese language courses, Amal significantly improved her language skills. With the support of Haraguchi Sensei, her Japanese professor, Amal, made a presentation on Tunisia's geography, climate, beautiful landscapes, and food culture at a cultural event in December last year.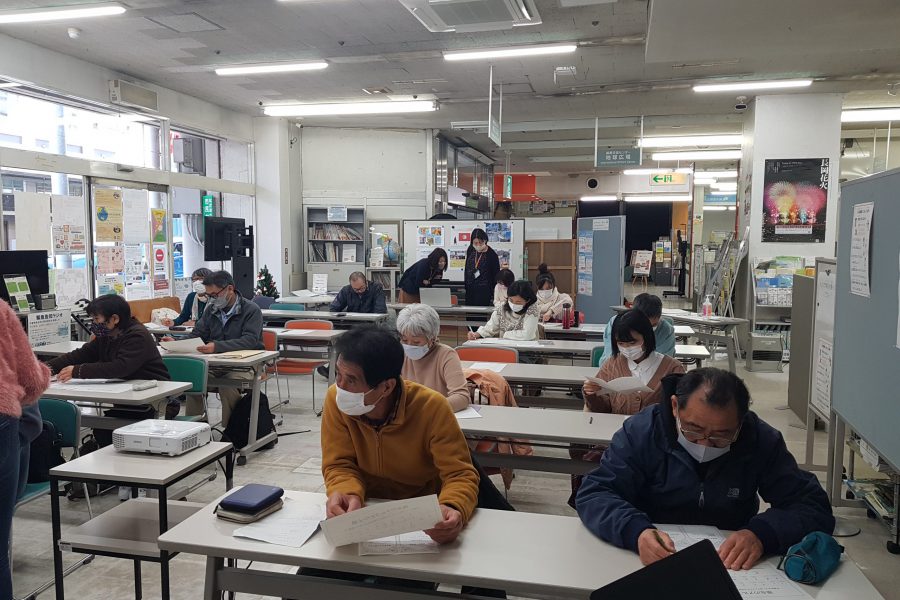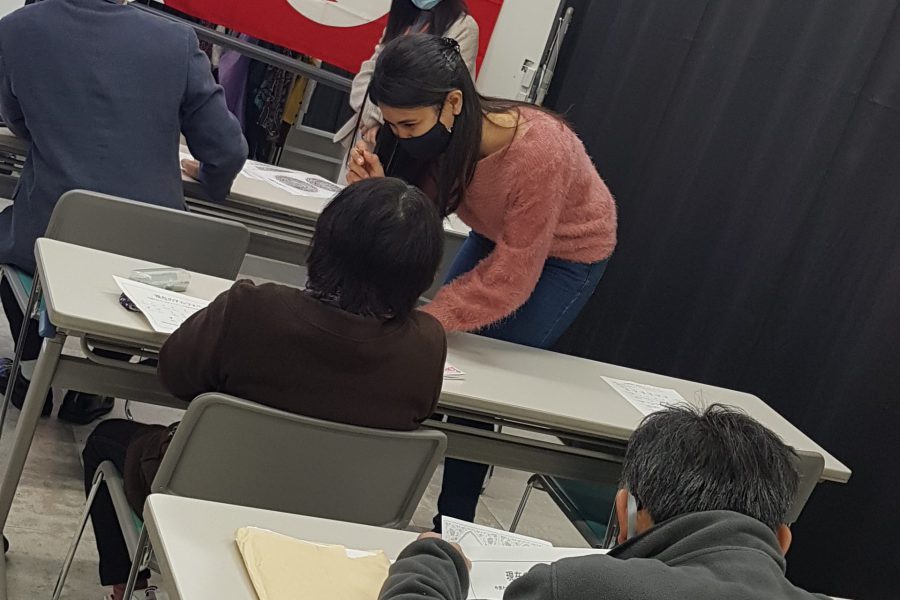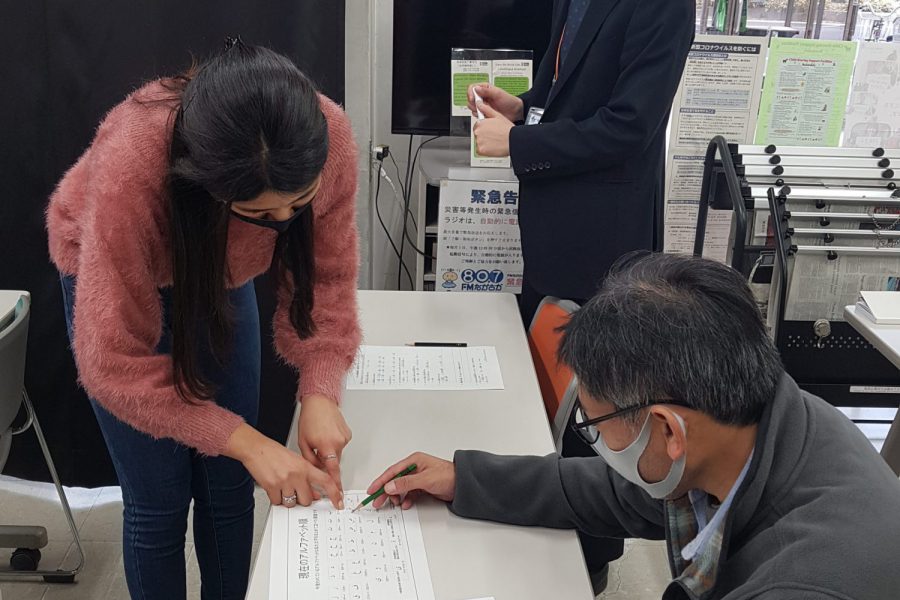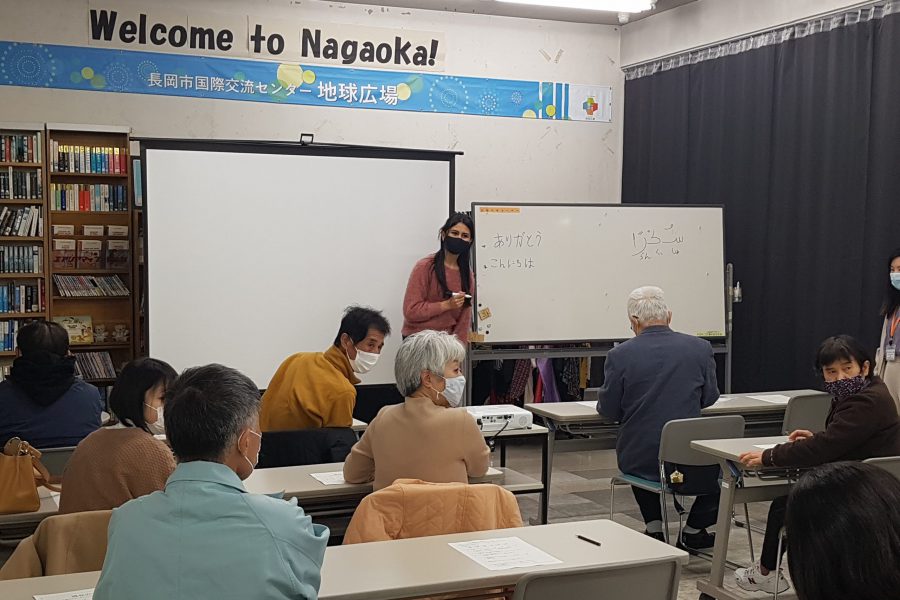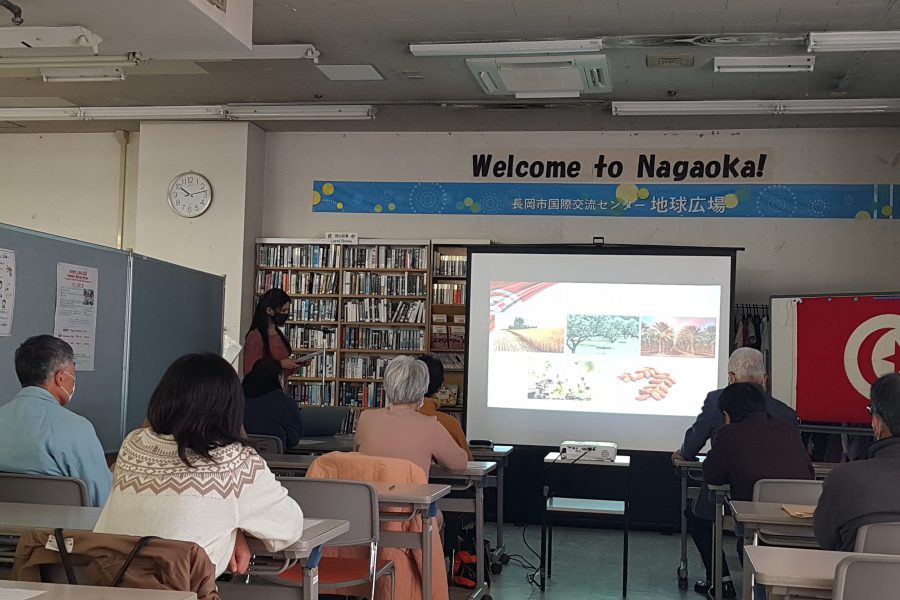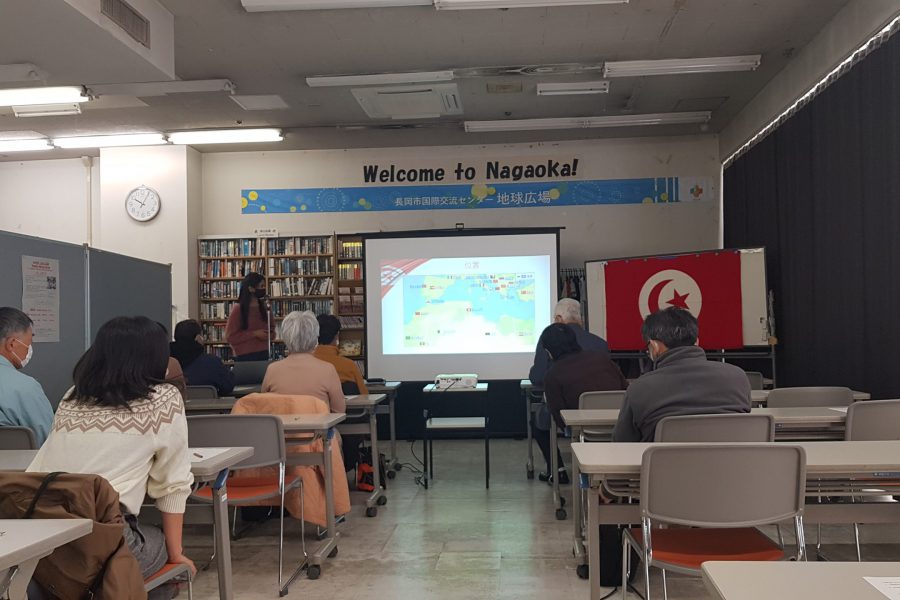 Introduction to Tunisian Culture. Cultural event held by Amal Labidi. Images courtesy of the author.
Future Plans
Amal's current research is based on extending the life of the technology, and as Amal acknowledges, this is very important as it can help save the environment. After graduation, she intends to stay in Japan and contribute to the development of Japanese society in engineering and technology. In the future, she hopes to be involved in developments that improve people's lives.