In today's evermore digitized environment, we are currently seeing that sectors like IT, hi-tech, insurance, finance, education, Life Sciences, and healthcare have more IT openings and need strong technology talent to succeed locally and in international markets.
The Nagaoka Review had the opportunity to speak to Gaurav Malhotra from Hire Pundit Japan K.K, a People and Business Consulting Firm (read more about Hire Pundit here https://www.hirepundit.com) focusing on hiring bilingual high-skilled professionals for their Local and International clients based in Japan, India, and US markets. We tried to find out about tech talent recruiting in the Japanese market, what kind of talent they are looking for on behalf of their clients, and what kind of skills set a candidate must have to succeed in the Japanese market.
NR: Even with the global circumstances surrounding us, it still seems like every business requires some level of technology talent. What are the most in-demand tech professionals you see today?
GM: The tech industry is renowned for developing rapidly, leading to changes in job demands, roles, and general growth within the sector. Today, we can find many specialists; however, I would say developers with solid JavaScript skills are among the most significant needs if I had to pick when we break down the most common JavaScript searches React.JS, AngularJS, and NodeJS. These skills have become requirements for roles such as Full Stack Developers and JavaScript Engineers.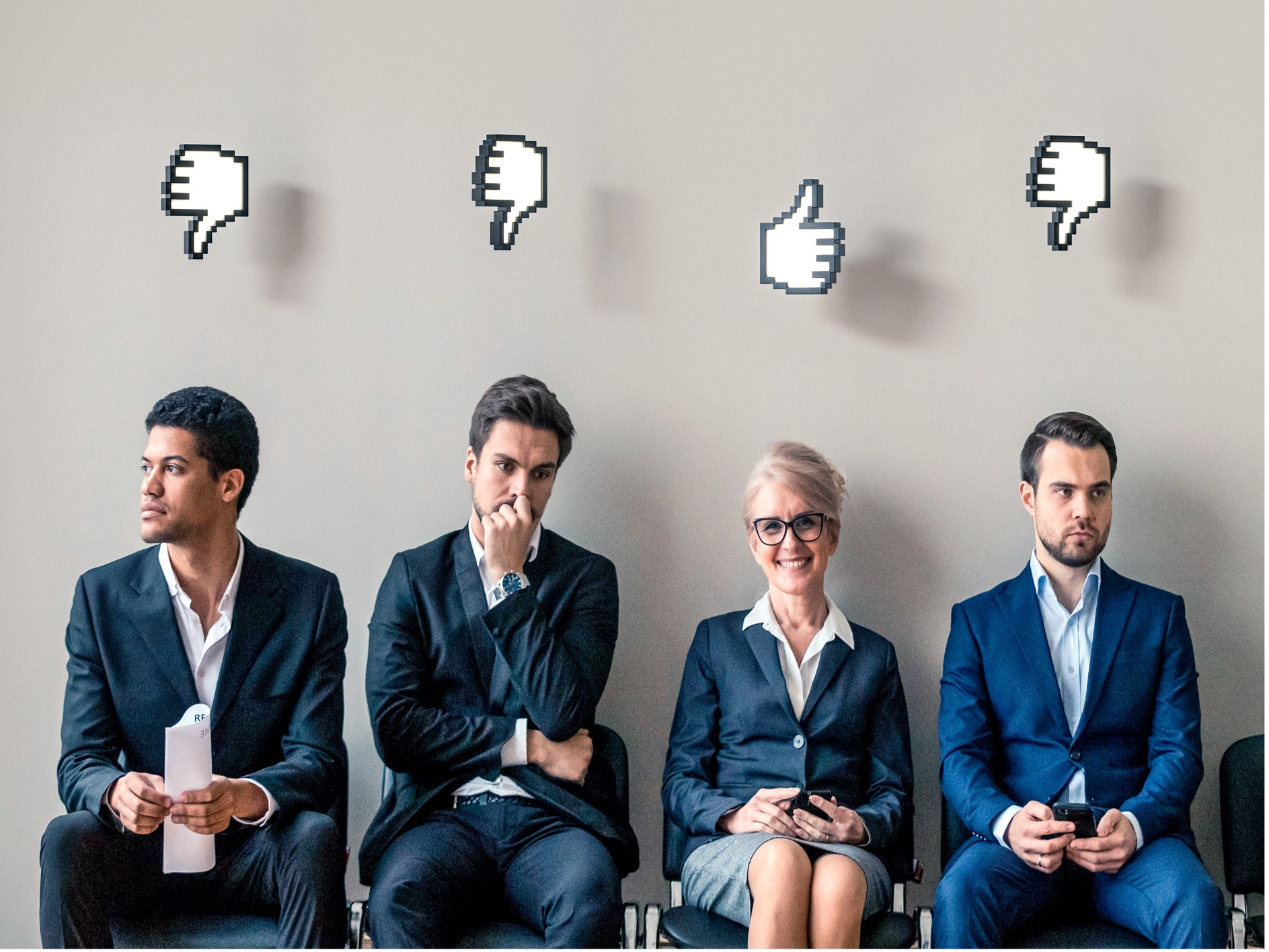 "The need for cyber / data security, cloud architecture, and IT infrastructure is as big as ever, and companies are still struggling to attract the right talent. Not to forget, Cloud, Data Science and DevOps remain a priority for most companies.

Gaurav Malhotra

Hire Pundit Japan, People and Business Consulting
NR: Why is finding tech talent hard? What are the biggest challenges you see today from the company's trying to hire technology talent?
GM: Fortunately, or unfortunately, Japan has not feat in the digital business transformation for a very long term. With new technologies such as artificial intelligence and the internet of things taking off worldwide, however, minimal talent is equipped to understand AI (artificial intelligence). This aspect significantly impacts the market, with job seekers in IT enjoying a seller's market.
Many of our clients, mainly working on transformational projects in the manufacturing and automotive domain, are scrambling to find experienced IT people as they try to get a leg up in the competition to develop autonomous driving technology. Besides, our clients that are providing IT consulting services, particularly in the technology markets, are facing issues to hire mid-career talent that have experience in business transformations, IoT, Robotics,
For all these companies, one of the significant impacts here is, the majority of the time, especially before Corona, most of these people were brocket to Japan for overseas countries like India, Singapore, the USA, or some European countries, due to a shortage of talent locally. With the Corona situation prolonging, the companies have problems bringing in talent overseas and implementing those projects in Japan. Most corporates looking for this kind of tech talent are not precisely focusing on the experience. They are working to adapt all the required skills for future projects.
"Japan is significantly deficient in tech talent, so the proper focus is to go back to the engineers and try to understand what they have done in the past and adapt all those capabilities to today's situation

Gaurav Malhotra

Hire Pundit Japan, People and Business Consulting
Most AI specialists, machine learning specialists, data scientists or data analysts, software development, cloud computing, and cybersecurity; all of these new, new upcoming positions/roles presume people probably with one or two years of experience. They prefer to find the right people to understand those sets of skills and expertise to help them be ready for the new technology adaption. And usually, they choose to train the young generation throughout projects to create a competitive talent.
 
Finally, in today's marketplace especially, don't be afraid to look outside of your market. One of the main benefits of technology is that it allows for jobs to be done in an array of different ways, including remotely. If you want the very best talent, you shouldn't limit yourself to your local candidate pool.
NR: You deal with a lot of creative organizations. What differences can they expect when hiring technology talent?
GM: Technology is an area where most organizations see considerable room for improvement, so finding, acquiring, and keeping candidates with the right skills set is a significant challenge. A candidate's skill set, background, and personality all differ—meaning the soft skills will as well.
"Getting the desired candidates doesn't mean keeping them, as the central part of new individual contributors leave within the first six months

Gaurav Malhotra

Hire Pundit Japan, People and Business Consulting
Most of the companies come to their role expectation. Suppose you're used to working with IT outsourcing or IT consulting companies. In that case, you can see many IT companies work with streamlined clients in Automotive, Lifesciences, Insurance, Banking, Retail, E-commerce, and Fin-tech domains. When implementing projects, new technology projects, their expectation depends on the client-side for all these companies. People who have handsome experience in the implementation are the people in the most demand right now.
However, to balance this demand and supply, most of the interviews are right now about people's attitude to work and their contributions to the organization. Besides this, soft skills are another crucial factor to align with their career goals as they are the most formal and essential things that most Japanese companies evaluate for long-term employment. That gives them an outstanding comfort in terms of the attachment of those people to the company and investing in people for learning right kind of skills. Having said some of today's employees face a range of serious challenges, and those who can best meet these challenges will likely gain considerable advantages in today's labor marketplace.
NR: The new technology platform driving recruitment transformation. What does modern recruitment look like in the digital area?
GM: The traditional recruitment method has served well in the past years and provided companies with great candidates. But it has its pitfalls; it is time-consuming and also high in cost. With the advent of technology, modern recruitment methods have come up, opening new channels and ways of recruiting.
From a recruitment point of view, digital transformation is acquiring tech and data solutions to simplify or eliminate admin tasks and increase operational efficiency across clients and hiring teams. For recruiters, this means less time buried in spreadsheets and paperwork and more time eliminating the company's recruiting process gaps. Speaking about the Japanese market going through a transformation, today there are some challenges in implementing a digital transformation recruitment plan. We cannot discuss that recruitment has supported some changes. Probably, today's sense of recruitment had changed a little bit in terms of how real recruitment work and what we can do with the existing market to make it ready for the future. Technological solutions, such as AI and automation boost operational efficiency and customer retention. These assets translate into faster hiring processes, happier candidates and employees, and a more polished employer brand for recruitment. For us recruiters, the traditional way of recruiting was more transparent and reassuring because you know who you are hiring and what you are hiring. We have our criteria to evaluate people, but it's more convenient to accept less experienced people and train them for the future when it's come to modern recruitment. In this way, the recent recruitment is more promising and it test to be more commitment from both sides: from candidate side and company side. Because many entertainment goals come in, many responsibilities go on both sides, and also because parts are working together to be able to have a successful partnership for the future.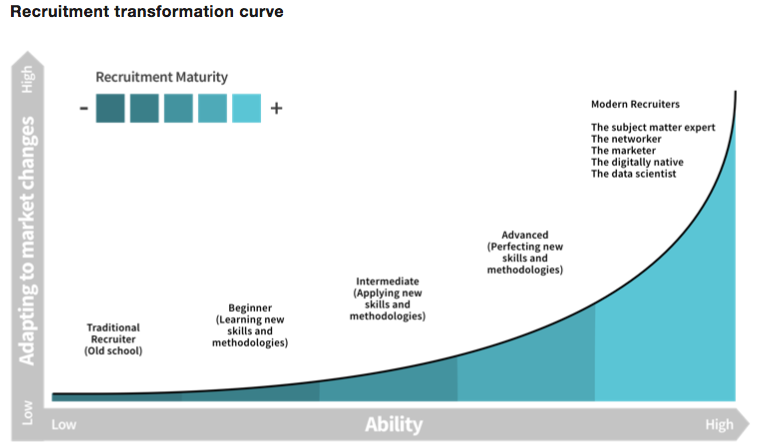 Image of how the new technology world is set to transform the way we recruit talent via thirdrepublic.com
NR: Development tools and coding languages are constantly changing and evolving. Presumably, so are the best candidates' skill sets. What kinds of obstacles does this create for hiring managers to recruit tech talent through their established networks?
GM: Because peoples' and the market's skillsets are continually changing, having an established talent network is more than valuable. Firstly, you can leverage your current tech employees to understand the role's functional elements, specific skills, and necessary abilities.Secondly, you can create a  brand. A professional technology recruiting firm can leverage its network to identify candidates who best meet the position's requirements.
Finally, the biggest problem for most hiring professionals and corporate recruiters is understanding technology positions.
NR: What impact has the COVID-19 had on technology recruitment?
GM: It had and still has. Firstly, we need to understand that the Coronavirus pandemic has meant layoffs and job losses or expansion and hiring from the business perspective. Firstly, in IT but in all industries that you see right now, people don't have too much feasibility on the future business role for the next six months or next year, but they are very optimistic that Corona will go very soon. The main challenge when you predict your future business, the kind of vision that you have for the next 6-8 months is not exact. There are a lot of opportunities because of optimism, but the predicted average is meager.
Secondly, the coronavirus outbreak affects the traditional way of recruiting. You can say that online platforms are a solution. Still, the Japanese recruitment market is based on a physical meeting between candidates and recruiters for a better understanding. If you cannot engage with clients or have your database to introduce to your clients, it's very challenging.
The candidate engagement process is even more sensitive in the time of the Corona crisis. Image via talentlyft.com
NR: What are some red flags you look for when evaluating a candidate's profile?
GM: My number one red flag is the candidate's profile (CV). When we are engaged with the candidates, we evaluate his/her from a technical perspective. It's essential to understand their profile in terms of the specific skills set they master (from the long list of skills most of them mention in the CV), which is essential to steer the hiring manager's discussion. Another red flag is regarding experience/work environment. Having industry experience is beneficial; this will help them demonstrate where their real value lies and help guide the recruiter's conversation.
Behind technical skills, for me having the right personality is Key. We look at candidates' attitudes to understand the personal contribution that this person can bring to the company and how much time they believe in those organizations' spending. Most Japanese companies are looking for talent that is ready to stay with them for a long.
NR: What's the biggest mistake you see hiring managers make when trying to recruit tech talent?
GM: Well, the answer is not tough at all. When we know we are hiring a limited pool of available tech talent, and then it simply means that it has to be a show of attractiveness from both sides. Suppose recruiters are expecting the best candidates to be interviewed. In that case, it's essential not to forget that the interview style, clarity, and timeliness of closures of the interview give a significant impression to the incoming candidate about the employer. You need to take the opportunity as enticing as possible to potential talent. Give them all clarity with information that excites them about the role, challenge, work environment, and a clear career growth path from here.
None of the above is done by many hiring managers, leaving no option for candidates to choose another best option with even lower salaries. Overseas companies need to know and learn that Japan's talent is much matured, and they care about the specific technologies than those short-lived incentives.
NR: What are some benefits to working with a recruitment firm when searching for technology talent?
GM: Recruiters operate as an intermediary between the two parties: employers searching for talent and professionals on the hunt for career opportunities. Many people come to a recruiting company not because they are actively looking for a new job but would be open to one if the right opportunity presented itself. They need to understand their profile from the marketing perspective. A recruitment consultant has strong networks, is present on the market, possesses extensive knowledge about the available talent, knows about employers' requirements and goals, and has a clear idea of what kind of information you need.
NR: What's the best way to get in touch with a recruiter?
GM: Networking. Searching for a job can sometimes be challenging, and all you need to do is go out of your way to network with people. An email or LinkedIn message to a recruiter can end up making a big difference. Still, the recommendation is to look for a recruiter who has all that domain expertise and insight into their clients' business for which they are reaching out to job seekers.
NR: What kind of talent are you looking for?
GM: Working with different clients, ultimate markets, technology platform means we are looking for a variety of tech talent. Our clients, including corporates, IT outsourcing, IT consulting firms, and Engineering companies serving a wide range of Industries, require local and International, bilingual (JLPT N2 and above), and high-skill professional skills. Some of the functions of the job that we often find ourselves for our clients include – SAP – SD Experts, Business Analyst – Insurance and Lifesciences, Data Analyst, Project Managers with Technicals in Web App, Embedded Engineers, Quality Test Experts, Techno-Functional consultants in Software and Services, Network and Cloud Engineers, UI/UX, and Graphic, etc.
Gaurav Malhotra
Gaurav is the Co-Founder, Managing, and Representative Director at Hire Pundit  Japan K.K, a dedicated People and Business Consulting Firm focusing on recruitment and staffing for technology talent along with suite of business advisory services for international clients in  Japan. With over 16 years of experience as a financial and business consultant with a demonstrated long history of working for a Global Advisory and Accounting Firm in Japan and India, he also is skilled in Overseas Project & Cross-Cultural Management, Business Planning, change-handling, and strategic contribution.
IT and Tech candidates in Japan can reach out to us at Jobs.Japan@hirepundit.com.