An interview with Associate Professor Isao Nambu from Nagaoka University of Technology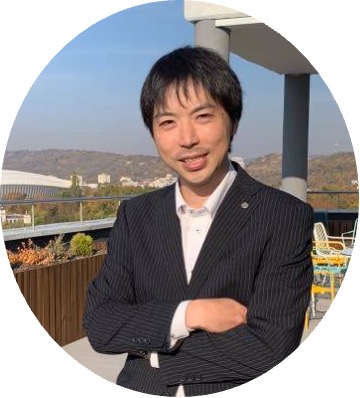 Professor Isao Nambu oversees the Neural Engineering Laboratory, Department of Electrical, Electronics, and Information Engineering at Nagaoka University of Technology (NUT), Japan, and lectures on engineering (Electrical Systems), automation and Artificial Intelligence (AI) to undergraduate students. He is also the coordinator of a large scale scientific cooperation program between Japan and Romania.
With a multidisciplinary background in neurophysiology, neuroscience, and intelligent informatics, Professor Nambu has a broad range of research interests, including artificial intelligence, machine learning, the human brain, and human interfaces. He has widely published in many international journals and participated in numerous international conferences. In addition, in 2016, Prof. Nambu received the Excellent Research Award of the Japan Neural Network Society.
ABOUT NEUROSCIENCE ENGINEERING
NR: To start, you are seen as an expert with an extensive research experience in neuroscience engineering. Could you share with us a bit of the history behind this field? Why did you become interested in this particular branch of engineering?
IN: The human brain is one of the most complex and mysterious elements in nature. However, the interest in exploring the relationship between human functions and artificial devices is relatively new. Moreover, the research relating to it is comparatively limited, although this is changing rapidly nowadays. To date, neuro engineers stand on the leading edge of neuroscience, designing various platforms and pioneering brain-computer interfaces, charting unprecedented insights in language processing, and uncovering the mechanics of decision-making. I am one of these engineers, passionate about the human brain and about understanding the properties of the neural system activity.
Achieving a Ph.D. from Nara Institute of Science and Technology (NAIST), I worked as a postdoc candidate at the National Institute of Information and Communication Technology (NICT). I discovered that neuroscience research could never wear me out because there are still so many exciting explorations, unanswered questions, fantastic new puzzles to solve, and pieces of fascinating knowledge to unpack.
The human brain can perform complex tasks, such as motion control or recognition, with an incredible speed that surpasses any high-graded computer. However, until now, we still do not have a clear understanding of our brain, and there are still many phenomena of our brain that have not been explained in detail.
"My journey with neuroscience starts with the goal and desire to discover the mystery and complexity of the human nervous system

Isao Nambu

Associated Professor, NUT
NR: You presented neuroscience engineering as a multidisciplinary field of research that examines the complex relationship between humans and technology. Could you please introduce your main find of research?
IN: My main research field is focused on understanding the mechanism of the human brain and developing new interfaces. At Neural Engineering Laboratory, we measure brain activities (by electric currents – electroencephalogram – within neurons of the brain, monitoring hemodynamic responses) and muscular activity. Specifically, by developing a communication interface between humans and computers, we try to provide new technology for improving the quality of life.
Prof. Isao Nambu's Research-based on understanding the mechanism of the human brain and developing new interfaces.


Photo Credit: Prof. Isao Nambu
THE FULL CIRCLE OF AI
NR: Why is machine learning useful?
IN: Machine learning is the driving force of the highly praised advances in Artificial Intelligence (AI), and like all new technologies, machine learning is going to bring modern changes. This new methodology allows us to create software for many problems that we could not solve using previous software engineering methods. For example, machine learning can help predict customer demand and optimize the supply chain, which is valuable for web search engines, recommendation systems, and personalized advertising. Still, also we hope that machine learning methods will lead to a transformative revolution in many other areas as well.
NR: With the rapid progress of globalization, will humans be replaced by AI?
IN: Artificial intelligence is already becoming part of day-to-day life in numerous industries. In many ways, we are already letting AI take over many tasks, such as transactional operations, repetitive processes and data collection. Still, many experts are confident that artificial intelligence will operate hand in hand with humans, not take their jobs or replace them, simply because AI is just another machine, without any specific intention or ambition of its own. AI has already deployed in combination with various devices used by three-quarters of global consumers; self-learning machines observe how we live, interact with each other, shop, learn and write poetry, and they copy the way we complete tasks, but they still need human coordination and an extremeley high level of human intervention is still needed to interpret data and to provide machines with guidance and requirements for further tasks.
Prof. Nambu's research is a correlation between humans and technology.
Photo Credit: Prof. Isao Nambu
THINKING ABOUT THE FUTURE
NR: You joined NUT in 2012 as an assistant  professor after a six-month post-doctoral project in the UK. Today, beside engineering classes you are also the coordinator of the academic cooperation program between Japan and Romania. Can you tell us a bit more about your interests in collaborating with global talent?
 IN:  Following a 2-month internship in Canada after graduation, I can say with strong conviction, from my own experience, that the advantages of living overseas and experiencing life in a completely different environment go beyond imagination. I would recommend any young person to aspire to live, work or study abroad, or to experience work in a cross-cultural collaboration format. From learning a new language, improving your communication and interpersonal skills to building a global network of trusted friends, getting to know a new business culture, extending your area of expertise and experience for your future career, there are many benefits of short-term experimental programs, cross-border learning initiatives, bootcamps, summer camps, internships – especially one abroad.
Speaking about NUT, our academic cooperation programs offer the possibility to extend our areas of research and, at the same time, create new opportunities for students. Over time, our university has built and continues to develop partnerships with universities around the world. From North America to Latin America, towards Europe, Africa, and Asia, we work with high-qualified experts in many areas of research, coordinate international student programs, and build connections between academia and business.
Building connections between academia and business. Prof. Nambu with the NUT team visiting Uipath and IBM Romania, 2019.
Photo Credit: Cristian Vlad
NR: Why Romania?
IN: Visiting Romania in 2019, I was impressed by this land of diversity. Diversity in terms of people and mindset, culture, market, businesses, and technology. Diversity is such a given fact in Romania and many Romanians seem to be even taking that for granted. With a well-educated tech workforce, a history of academic computer research, and a solid outsourcing industry, the country is well-placed to thrive in the competitive global technological ecosystem. Romania is vying to become a world-class technological and life-science research hub; at the same time, NUT is an international technological hub preparing future digital specialists of our society.
Besides technical skills, we try to instill the importance of soft skills to our students, and Romania is a good example of a society whether people with hybrid careers, multiple careers, cross-industrial careers, and alternative careers thrive. Romanians start their careers early in life and they innovate their own growth across platforms, scientific disciplines, time zones and national borders. They speak multiple languages, and they blend in any culture or country which they choose to call home. The Romanian community in Japan is no exception. I have had the pleasure to know and work with many Romanians in Japan and most of the people I know work in finance, education, research, technology, consulting services, life sciences, adding tremendous value to our country, academia and society. I personally find this totally fascinating.
Of course, technology is the main field that connects us, but culture also plays a vital role. NUT has strong partnerships with three Romanian universities: The Bucharest University of Economic Studies, The Romanian – American University and Babes-Bolyai University. In addition, Japanese and Romania students can join student exchange programs and be involved in cross-cultural and research projects in both countries.
"I am a strong believer in this wonderful human network that we are developing at NUT and I know that, moving forward, we – humans! – will be able to create even more meaningful interactions and even more exciting opportunities for research, co-creation, growth and cross-border collaborations

Isao Nambu

Associated Professor, NUT
We have two NUT satellite hubs in Romania and my collaboration partners, Professor Serban Georgescu from the Romanian American University and Professor Ioan Alin Nistor from the Babes Bolyai University, are expert professionals in Japanese affairs. Our conversations and collaborations span wide areas of mutual interest, ranging from business to economy, society, culture, and global politics. Because of them, I feel Romania to be closer than ever and my scientific interests, knowledge and expertise in the region have grown exponentially.
Inauguration of NUT – satelit office at Babeș-Bolyai University in Cluj-Napoca Romania, 2019
Photo Credit: Cristian Vlad