Two years. It is hard to believe it has been two whole years since we first started hearing of the Coronavirus. Harder still to think that we haven't yet listened to the last of it. The COVID-19 pandemic has brought significant challenges and a vast social and economic impact across all sectors and all geographies.  When it comes to higher education, the sheer scale and complexity of its created challenges are unique. The associated disruption to both their academic and personal lives almost certainly represents a significant source of stress and anxiety for the students. We asked our students from the Nagaoka University of Technology to reflect on their personal experiences during COVID-19, what has worked, what has not, and what they want from their colleges post-COVID.
"An Unprecedented Challenge"
Amal Labidi from Tunisia | Mechanical Engineering (Master, 2nd Year)
I think the pandemic affected all the students in a way or another. Fortunately for me, I didn't face any financial problems since I have a scholarship. However, the pandemic affected my integration in NUT and in Japanese society in general. In fact, as an international student living in Nagaoka for almost two years now. I had to take all my lectures online, which was very frustrating because I couldn't interact with the professors or with other students (For the note, the cameras and microphones are off for everyone all the time).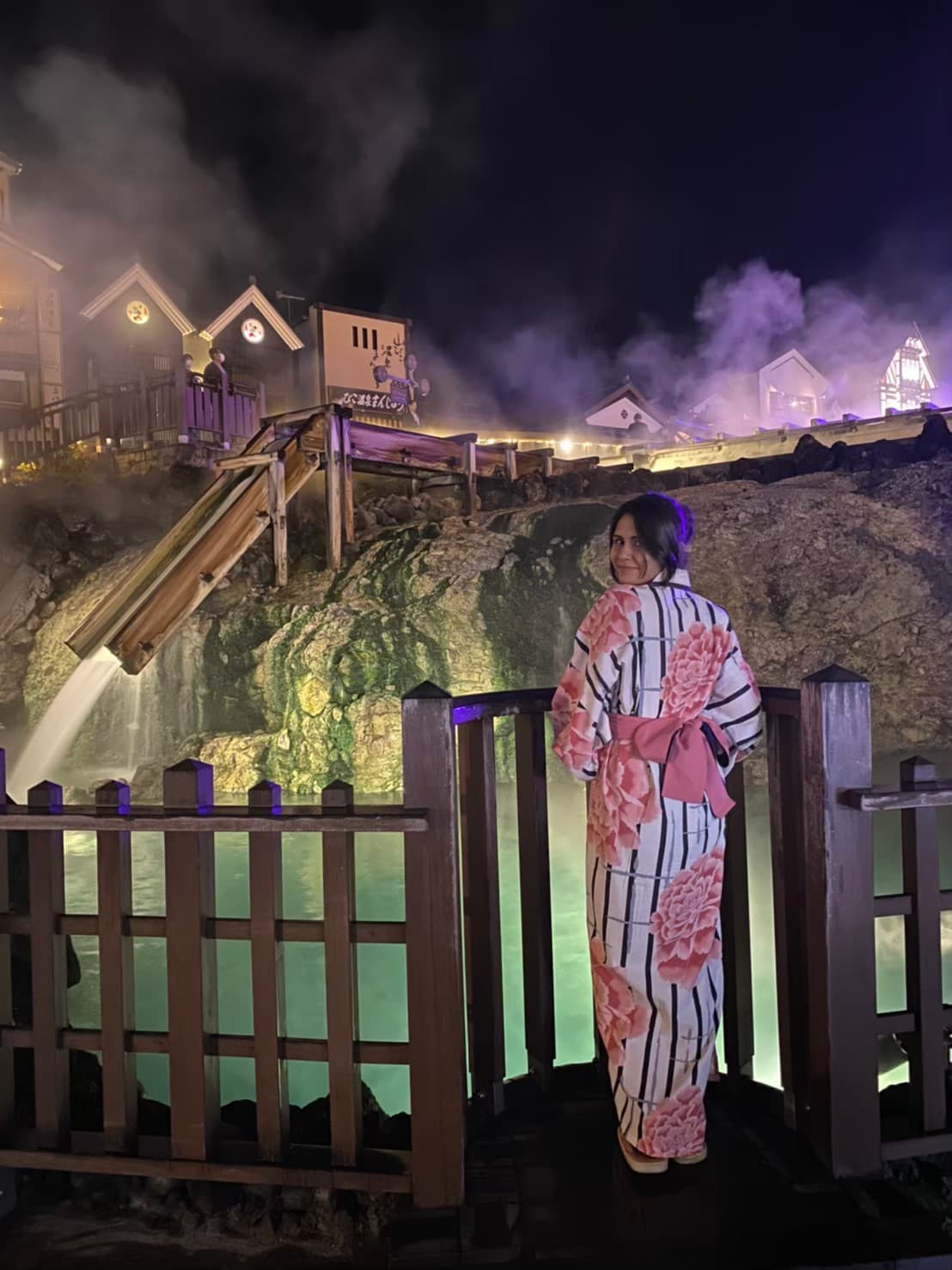 Also, all the usual events were canceled, and I had minimal opportunities to make new friends especially, as there are no other students from my country or even from a culture close to mine. Besides, all the internships and job-hunting events were conducted online and in Japanese, so I couldn't actively participate or learn much from them as a student who only understands basic Japanese. Also, being away from my country and family for two years and still being unable to go back home is frustrating.
Now that we received the vaccination, I hope things will become more flexible. I expect the professors to be comprehensive and flexible, especially with the international students who need to readapt to "normal" student life or travel to their home countries.
"Adapting to the new normal"
Yuto Kobayashi from Japan | Electrical, Electronics and Information Engineering (GD2)
We all know the effects the pandemic had on the world economy and how people function in society. Undoubtedly, the pandemic has caused difficulties for everyone, affecting their lifestyle, work, school, and the way they interact with others. As for a university student living in Japan, I would like to express that the most significant impact of the pandemic crisis is that we cannot organize many academic events. This, of course, affects our educational and personal potential.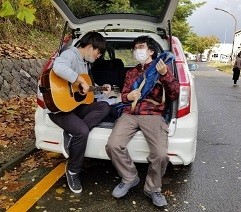 Before COVID-19, we had the motivation to be involved in various academic, social, cultural, and business projects, conferences, and events, as we can feel the unique atmosphere and landscape, such as travel and social interactions. We had the chance to interact personally with many specialists in the field and colleagues from many spheres of activity. What the online environment cannot offer us today is the same experience. Although we can meet in a smaller format in the laboratory, the result is not the same.
But also a sound effect of COVID is the improvement of technology. Before the pandemic, digital references or transactions were not used as usual in Japanese society, although the technique has already been developed. The COVID pandemic broke the barrier. Some people say that Japanese culture has strong inertia. It means that the beginning of new things is very slow, but if it starts, it overcomes quickly. (for example, recent vaccination) and you can feel this cultural characteristic.
"From the classroom to the screen"
Luu Xuan Chinh from Vietnam | Bioengineering (GD3)
The global pandemic has affected everyone to the extent that we have changed our lifestyles due to this situation. It was quite difficult for me to adjust to the situation as before COVID-19, we had just face-to-face classes. Soon, as the lockdown in Japan started, we changed to online classes as a way to adapt to this new pandemic situation.This system was  certainly new for me as I never took any other online class or seminar. Although I preferred the "traditional" methods to the online ones, now I can say that I am finally comfortable with online learning, and it's undeniable that the online classes have some beneficial effects on my study. They allow me to study flexibly, meaning that I can learn wherever is convenient.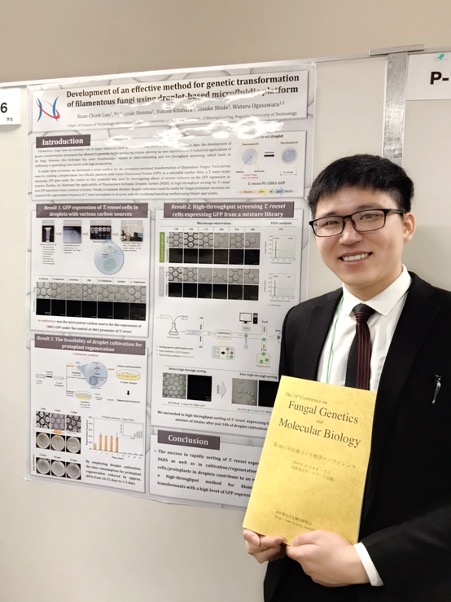 Maybe some disadvantages of studying from home include having to be in front of the computer all day, the monotony of everyday life (repetitive days), and blurred boundaries between work and free time. In my daily life, Covid 19 has created new habits of mine to protect myself and others. Before the outbreak, I rarely took simple precautions such as wearing a mask, avoiding crowds, or washing my hands simple. However, such actions have been taken more frequently since the pandemic. Furthermore, regularly checking updated information on Japan Times  helps me stay aware of the current situation and make good decisions before going somewhere.
Thinking about what challenges I faced, I found that I met several difficulties during this time. The first one is the internet connection for the online classes.When the pandemic started, face-to-face classes were turned into Internet-based ones via Zoom. Sometimes, the low speed of the Internet disrupted the continuity of learning online. Another challenge related to group works. During our activity, we were encouraged to work in a team, discuss and exchange in break-out rooms on Zoom, via emails, Line, or Slack.  This went not well, and it certainly stifled some communication. It often took a long time for everyone to set up a convenient schedule, think up new ideas, decide what to do in the following steps, and create new opportunities.
"Redefining the approach of research activity"
Thuhuong Nguyen from Vietnam |Civil and Environmental Engineering (GD3)
In terms of research, the timing of the COVID-19 pandemic is not much different from the normal situation. We were pretty flexible in the management and operation of the systems in the laboratory. We tried to arrange work to best suit different periods, such as school closures and other periods. However, some challenges have also arisen during the epidemic period. The most obvious one is probably the change in the format of academic events. Honestly, it was more challenging. In my view, conferences or workshops are both a form of knowledge sharing and relationship strengthening for future research collaboration.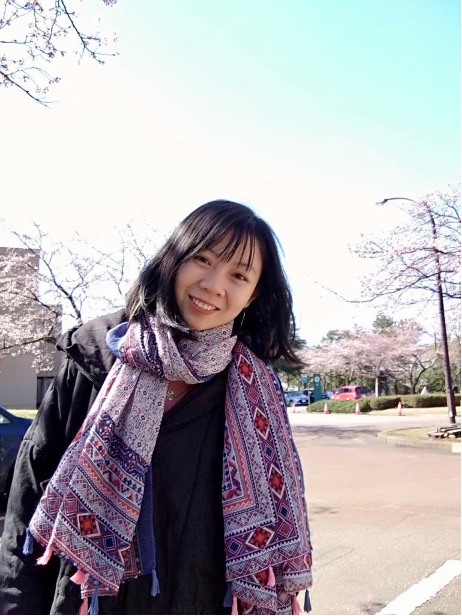 Unfortunately, instead of meeting and sharing knowledge face-to-face during the epidemic season, problems related to errors in internet connection or equipment can reduce the effectiveness of seminars. In addition, due to the pandemic, some laboratory equipment became more scarce than usual. Some of our projects in foreign countries were also stuck because we could not move. On another side, the good news is that since the epidemic season, I have saved a lot of money to travel when going to conferences and still have a chance to meet and learn from leading scientists in my field.
About my life, the pandemic seems to be an excellent opportunity to appreciate more the time of free movement. I love my mother very much and call her every day. The question my mom often asks is when we can meet. I am discouraged about that because Vietnam and Japan used to take only 4-6 hours to travel, but now I feel like I am half a world away from my mom. Besides, always looking at people through the mask makes me feel a bit strange. I did not know the natural face of my teacher and my friends for the whole semester. After that, I could barely recognize them when I met them outside of the classroom. I feel that because of the epidemic, people have become more distant than ever. However, more positively, the pandemic seems to make people more self- and socially conscious, and also a way for people to raise awareness and appreciate the seemingly simple things like moving or meeting during the epidemic-free season.
Finally, I am incredibly grateful to our professors, who are working diligently to ensure that students can continue to fulfill their academic and personal potential despite the unprecedented challenges we face. I hope that we will all stay healthy and get through this tough time together.
"Peace of Mind"
Takumi Yasuda from Japan | Electrical, Electronics and Information Engineering (GD3)
It's been almost two years since COVID-19 has created unpredictable times for all of us. But a significant area of life that has seen considerable change is education. Distance has taken some toll and impacted our study. Right now, the number of things we can experience is reduced, and we have no choice but to watch/listen/learn them instead of experience. COVID-19 is still changing the way in which students interact with teaching and learning materials, support services, and one another. I've been lucky enough not to be affected by the pandemic. Sure, I missed seeing my friends and colleagues, and quarantine has put a pause on some activities I'd like to do, but most important is that everyone is in safety, and school is continuing.
"Communication is a key ingredient for mental health"
Reiji Nakashima from Japan | Electrical, Electronic and Information Engineering (Master 2nd Year)
I think everyone has their ideas and perceptions about the COVID-19 impact on our life. And primarily because of the experiences and challenges faced during this time. The pandemic and the lockdowns to contain it have affected the mental health of people around the world and the people's understanding of work-life balance. I observed that many students are suffering from stress and anxiety because of the lack of communication. The coronavirus pandemic has changed the way we communicate. Advised to wear facial coverings and keep our distance from each other, we've had to find substitutes for the gestures and other nonverbal cues we used to take for granted.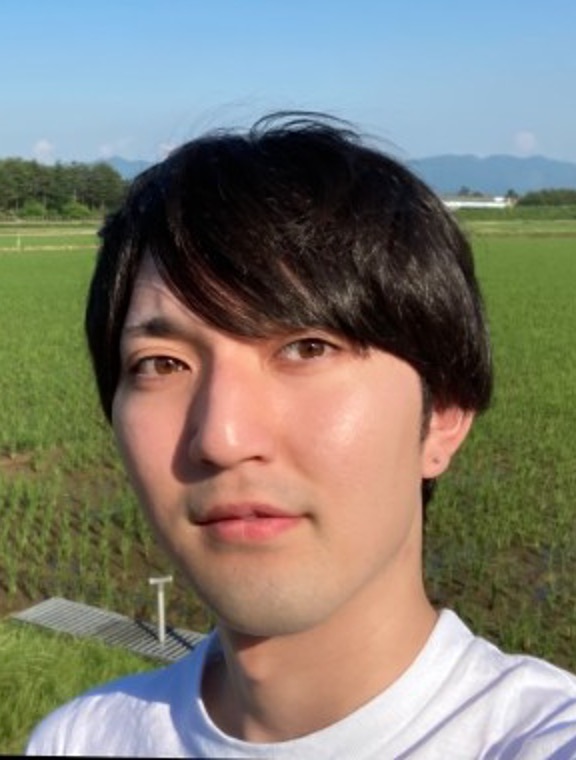 Today, we have less interaction with people outside of the people we live with, and we spend more time on Zoom, Skype, Line, and other mediated platforms. In our laboratory at the university, we use the digital platform Discord to discuss with my colleagues. At first glance, nothing special seems, but I feel that the thread of discussion is disappearing. In daily conversations, we moved from one topic to another, and at the same time, we connected all ideas, creating a new concept of research. We dared to put forward new ideas or to contradict some aspects. In the online environment, we have a specific resistance. We do not have this vitality in communication, and we always come from where we began or focused on discussing a completely different topic.
Work-life balance has always been a challenge, but I think the COVID-19 pandemic has added to the existing difficulties because the work-life (for students – education activity and jobs) has shifted to home through online mode. COVID-19 and the consequent lockdown have diminished the boundary between the workplace and the home place throughout the world. The work-life and family life are to be lived and managed under the same space at home. This pandemic situation changes my lifestyle, such as refraining from going out and starting to rebuild my daily routine. On the positive side, since I mostly stay at home, I began to meditate more, which helps me maintain my physical and mental health. For me, the biggest enemy of this new lifestyle is boredom. Yes, if we spend most of our time in the room every day doing the same things again and again, we could hit the limit where we become exhausted from all of the class and assignments, so I'm trying to be more creative and break my boundaries.
Many people say that Japan is very good when it comes to normal life or everyday life, but we encounter difficulties when it comes to change. And I think they're right. But at the same time, it is gratifying to see that COVID-19 has been a solid technological input for us, and I hope it will continue. I hope everyone can learn from this pandemic crisis what worked and what didn't, most importantly, how to create a development strategy. I think the field of education is the most revealing example. With some disadvantages, online classes have their charm and importance. As for me, in the future, we can have a hybrid system, or more of the courses should be held live via video calls as the living experience of the lecture since studying from written materials sometimes provided by teachers is not sufficient. But, to help us study better, I would also like to have a recording of the lectures to return to them at their convenience. This claim indicates that I would like the online experience to resemble the on-site studying experience as much as possible. If I cannot be on campus, I would like to emulate that structure and learning experience in a digital environment.
"I hope COVID-19 can be curbed as soon as possible"
Hiroyuki Saito from Japan | World-Leading Innovative & Smart Education Program (GD2)
The pandemic drastically decreases our social activity as it is harder to meet other people amid the spreading virus in Japan and around the world. It was quite difficult for me to adjust to the situation; however, the fact that I enjoy overcoming challenges helped me overcome the various struggles I had to face due to our lifestyles. I was in the process of starting my study abroad when the pandemic crisis began, and indirectly I missed the opportunity. Also, I missed the chance to participate in many international projects as all activities were moved online or canceled because of their more difficult format.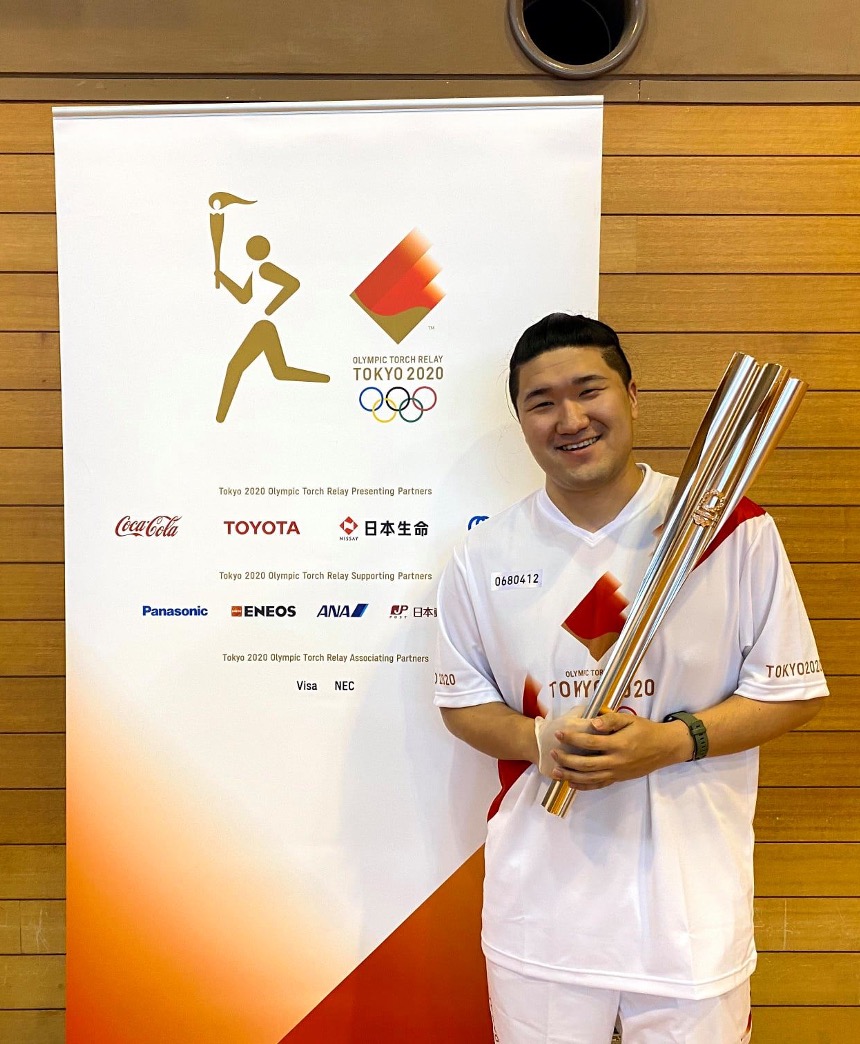 Online activity is normality on our days, but online classes cannot compensate for the practical elements of our studies. Moreover, it's hard to study independently, without the possibility to clarify open questions with teachers immediately, or to interact and discuss in and outside of the classroom with our co-students and meet our friends. The more complex subject matter is tough to learn in an online environment. It takes way more time and energy to study by yourself than to listen attentively in a lecture while taking notes. I also used to ask a lot of questions to understand the subject matter more, but I can't really do that anymore. I founded it more challenging. Maybe you'll find it like a paradox. Still, a flexible schedule and living at home can, on the one hand, be less stressful and less financially demanding, but on the other hand, can make it harder for the students to focus on studying and alienate us from our co-students and friends. Another thing is related to the Olympic games that will take place in Tokyo in a very closed format. We have expected this event for a very long time but unfortunately cannot attend it.
Hence, overall, we faced different situations during this pandemic and are still facing them. But I hope that this COVID-19 situation can be curbed as soon as possible!!
"Developing an antibacterial flexible pressure sensor for robots"
Zhimimg Shen from China | World-Leading Innovative & Smart Education Program (GD2)
I enrolled at NUT in April 2020, when COVID-19 was spreading severely in Japan. Thus, the university canceled the registration ceremony but also many other socio-cultural events. On the first day when I arrived at the university, I followed two weeks of quarantine, and then, after the spring holiday at the end of May, there were another two weeks.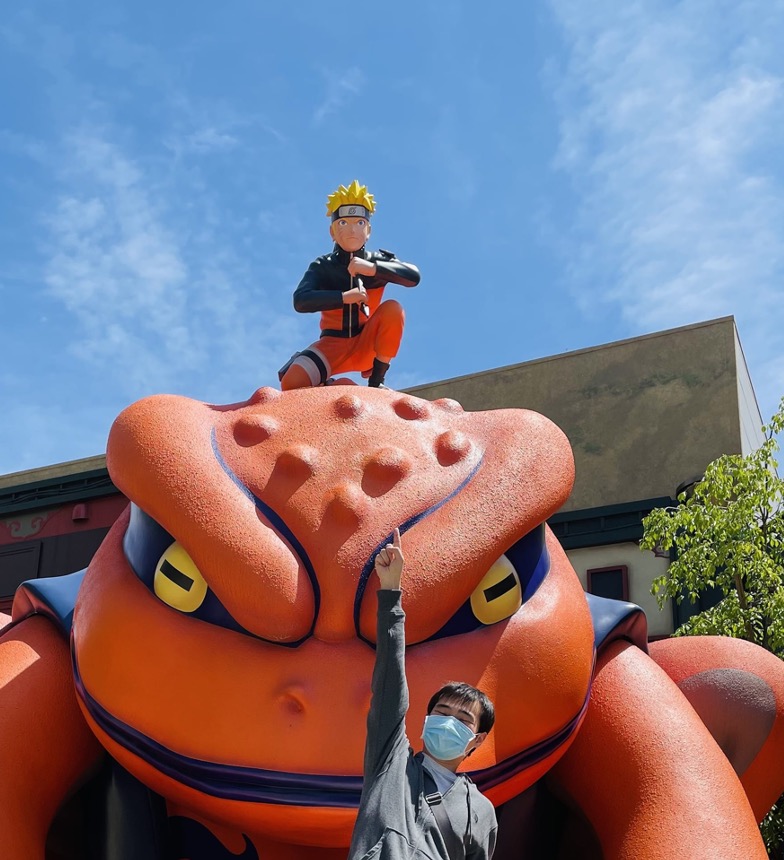 Sometimes, it seems that social isolation has no different from ordinary life. Still experiencing a lot during this time, I could say that it induces boredom and can create many others challenges. If we spend most of our time in the same space every day doing the same things over and over again, it's normality to reach the limit where we are exhausted and bored. So to solve this problem, I think it's essential to have your means of entertainment for you to remain cheerful and busy. For example, when I have negative emotions or feel bored, I keep myself positive by doing sport, listening to music, reading, or watching movies.  Since all courses were turned online, I didn't have the chance to see my colleagues and make new friends. I know some people from online classes but didn't have an opportunity to meet them in person yet. The pandemic has had us reevaluating pretty much every aspect of our lives-where and how we work, where we live, what matters most to us-and even our friendships and new friends. To keep us safe and not lose contact with those close to us, we delved into the online environment. Today we enjoy our daily activity by chatting or gaming together, and the difference is the computer screens or six feet that separate us.
During the pandemic, people realized how important it is to disinfect things that are frequently touched in order to stay safe. This also determined me to start my research about developing a flexible antibacterial pressure sensor for the robots. The pressure sensor installed on the robot must also take measures to destroy the bacteria. Our laboratory aims to develop a system of pressure sensors with standard property sensitive to pressure and antibacterial function. Of course, we can not change the actual situation, but every time can create new opportunities.