The relationship between business, the society, and the environment is intricate yet dynamic, continuously influencing each other to form an interactive social system. Business decisions are often driven by the market needs, and the resources needed are supplied by the environment. A successful business must not only meet its economic objective, but to also take into consideration the social and environmental aspect.
With the rate of the environment deteriorating faster, what can businesses and the society do to seek better ways to make life more sustainable?
This is where local businesses, the society, and the academia intersect.
The Nagaoka Review team spoke to Zen Nagai, a first year Ph. D. student at the Nagaoka University of Technology on his reason for pursuing an education whilst running his family-owned business in Kagoshima, a prefecture located at the southernmost part of Kyushu Island in Japan.
Getting to know Zen Nagai
I am Zen Nagai from Akune city, Kagoshima prefecture. I am the Director of Kairen Co. Ltd., a family business founded in 1999 by my parents. It was 2.5 years ago since I joined the company.
Prior to joining the family business, I spent more than 10 years in Kyoto in two different industries. The first company is an industrial robot company that removes plastic from injection molding. I joined the company, hoping to have an opportunity to work overseas.
After three years, I decided to move to a video game company whereby I helped the R&D department in managing software licensing. In short, I was like an internal consultant in the field of licensing. We also negotiate the terms and conditions of licensing with the software companies.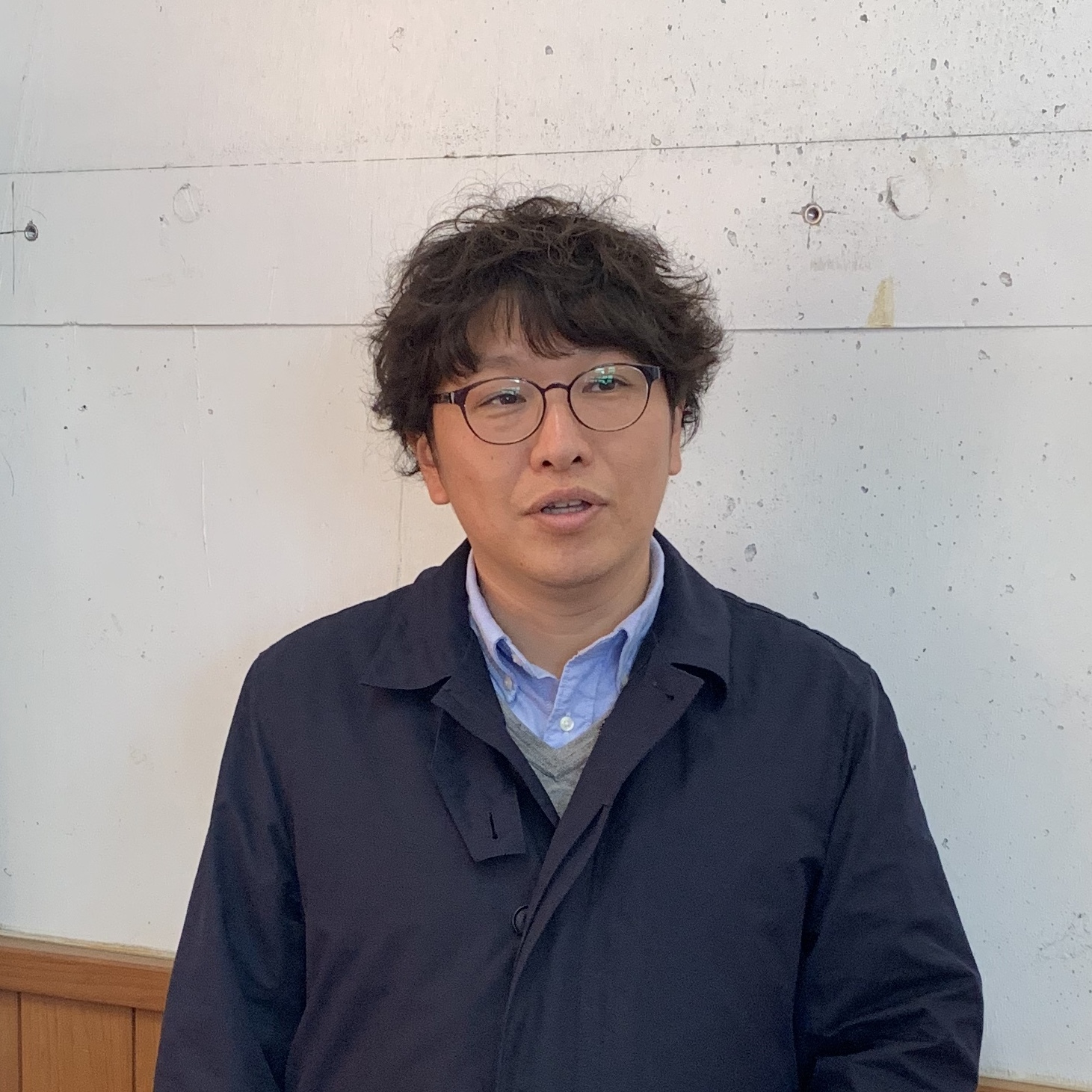 Zen Nagai is the Director of Kairen Co. Ltd. based  in Akune City, Kagoshima. He is also a doctoral student at the Nagaoka University of Technology.
In general, I am involved in the management side of business. I am a liaison between the employees and the company president. Whenever challenges occur, I would sit with team members to discuss more about the situation and help needed. Sales happen to be an important aspect of our business. I work together with the president to meet prospective customers and clients for new business. Besides that, I manage the company's financials.
About Kagoshima
Kagoshima prefecture is located in the southern part of Kyushu Island. Also known as Satsuma after the old name of the prefecture, you can find famous cuisines such as fish cakes called "satsuma-age", as well as Satsuma shochu, a clear, distilled liquor with about 25% alcohol content made from local sweet potatoes called "satsuma imo". Sweet potatoes are a common agricultural produce in Kagoshima.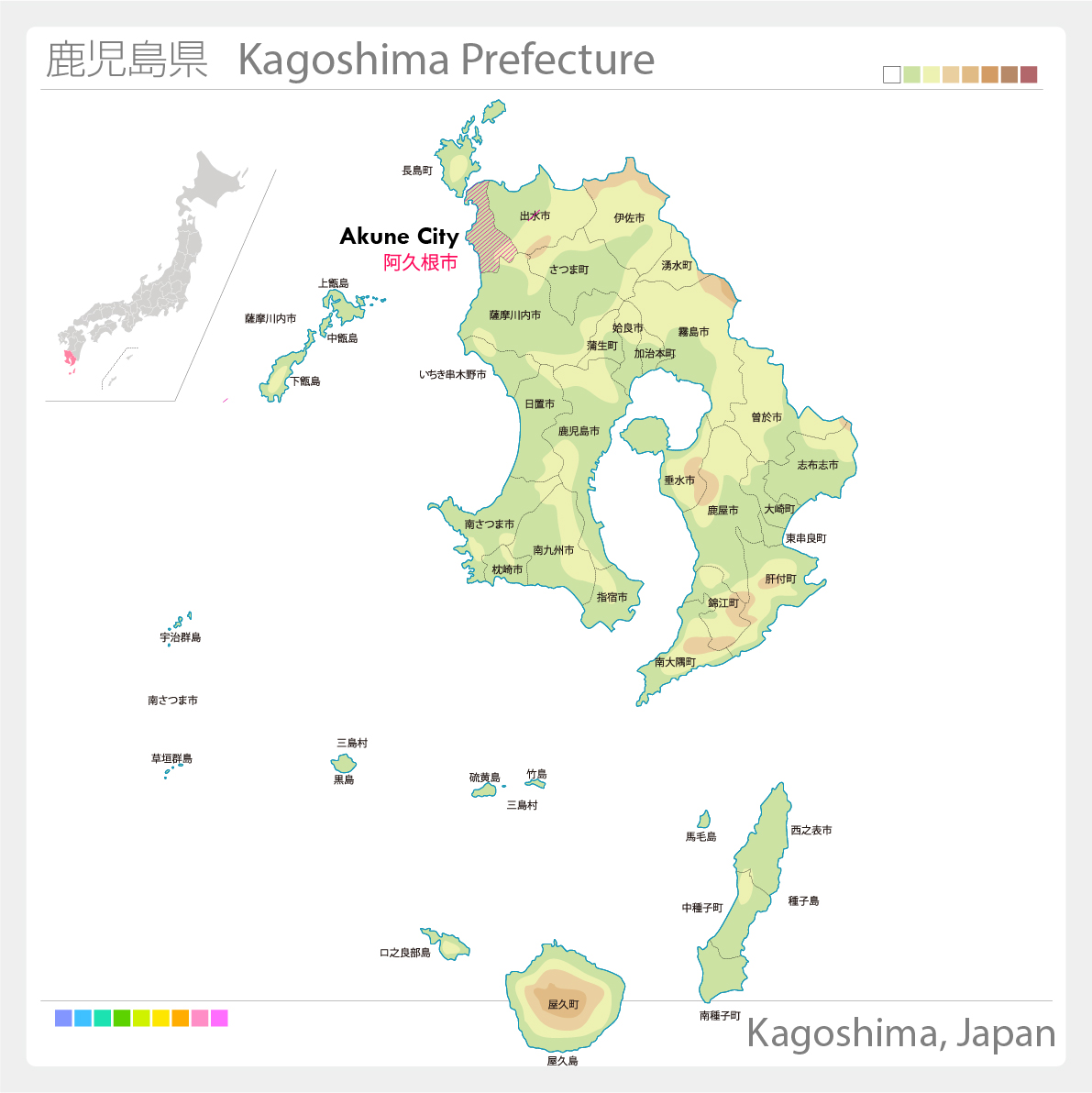 Map of Kagoshima: Akune City is situated at the northern part of Kagoshima
About Kairen Co. Ltd.
Kairen is a local business situated in Akune city, about 1.5 hour's drive away from Kagoshima city. Kairen's business is unique: we own a warehouse in Akune and we provide value-added service in the manufacturing process by helping our customers to cut, steam, and store the potatoes in our warehouse. This business model fits well into the needs of our customers, the sweet potato farmers as well as Shochu makers.

(From left to right) Kairen's business include (1) processing sweet potatoes for shochu, (2) producing Beniharuka sweet potato products, (3) agriculture of asparagus and sweet potatoes, (4) sweet potato storage facility.
Kairen Online Store is where we sell our products such as the frozen sweet potatoes, otherwise known as Yaki-imo in Japanese (焼き芋), dried sweet potatoes (干し芋), as well as cultivating asparagus.
We also run a Somen Nagashi restaurant called Ohnoan.
While farming is not a core part of our business, we support our customers in research as and when needed.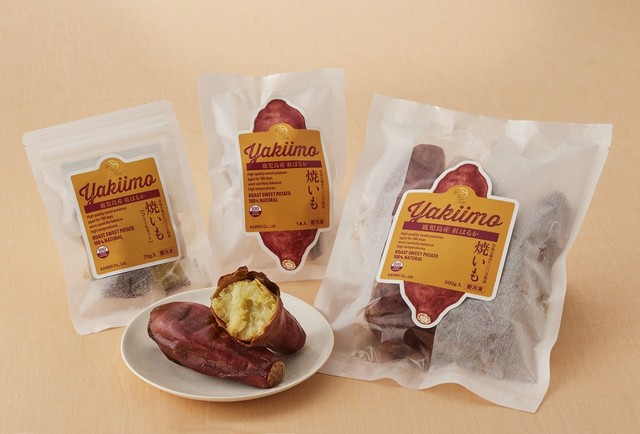 Frozen grilled sweet potatoes (Yaki-imo) from Kairen are aged for 100 days to increase its natural sweetness.
Real-Time Business Challenges
We process more than 15,000 tons of sweet potatoes annually as raw ingredient to produce shochu. Processing sweet potatoes require a lot of washing, as it grows underground. A lot of water is needed to wash the sweet potatoes. Left untreated, the wastewater becomes sludge and falls under the category of industrial waste.
The President of Kairen strives for the company to become a zero-waste company, as she believes in creating a sustainable and eco-friendly company. Water scarcity is a big challenge that needs to be tackled. With this in mind, we are looking for ways to re-use and recycle water. If we could reduce sludge volume, we could reduce the industrial waste produced by our company. This would reduce the impact on the environment, as well as the cost to process industrial waste.
Connecting Business with Academia
How did you get to know about the Nagaoka University of Technology?
Our company has a joint research with Kagoshima Kosen. During the research, we had a conversation with Yamauchi-sensei from Kagoshima Kosen (KK). Yamauchi-sensei introduced me to the Aqua and Soil Environment Laboratory at the Nagaoka University of Technology (NUT), or more fondly known as the Yamaguchi Lab. Both Yamauchi-sensei and Yamaguchi-sensei used to study in the same school.
After deliberating, my youngest sister and I decided to enroll in the 5-year Integrated Doctoral program at the Department of Science of Innovation Technology at the Nagaoka University of Technology.
How do you balance work and education?
I am working while balancing studies at NUT. I started the new semester in April 2021, taking 4 classes now. Everything is done virtually (online). People are getting used to online class these days due to the pandemic. This makes it easier for me to connect remotely and continue with work in our company. Furthermore, I am doing my experiments in our company facility so it is convenient to study remotely.
What are some challenges you face with remote learning?
The biggest challenge is in the hybrid class – when most students are in class, students who are online might feel neglected. One example is the microphone. When other classmates speak from afar, the sound is not being captured by the laptop placed at the front of the class. We also cannot see what is going on in class. When two or more devices are connected, we have a problem with microphone feedback.
A lot of empathy is needed in creating an inclusive hybrid class.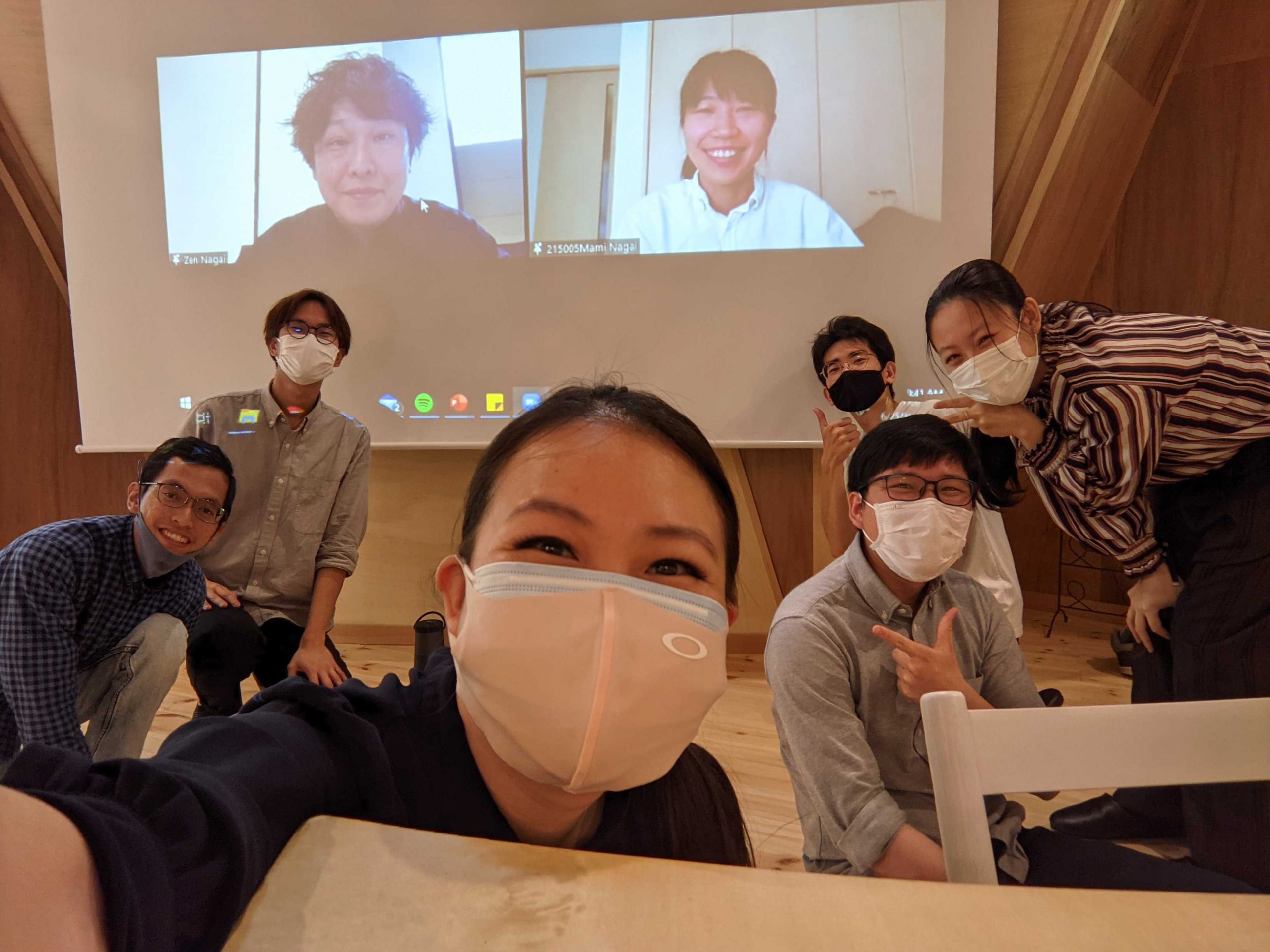 Hyrbid Class Format: Zen joined the Design Thinking class online along with his sister, Mami, whilst the rest of the class attended in-person at the Nagaoka University of Technology.
Balancing Life, Work, and Education
How do you balance family life with everything else?
This is a tough question. My home is in Kagoshima city, about 1.5 hours away from Akune. Our company has just started the restaurant business last year, so we are relatively busy with the business. Unfortunately, due to the hectic schedule at work, I do not get to see my children every day.
My children do not want to be in the same line of business as I am in, because I am seldom at home. My solution is to take my children to the restaurant when I have available time, with the hope of letting them learn a little about what I do. It is quite interesting to see how my children are starting to realize (on their own) how important I am at the company.
In my free time, I love watching football. I also like taking my children to the park and play together. I am very thankful that my family members are very supportive of what I do.
What do you hope to achieve from the research?
The most important would be to find a better solution to wastewater treatment. At the same time, we hope to discover ways to create compost from the sludge to be used in our asparagus business. It would be a bonus if we could sell the compost to other farmers as well. All these might become different source of revenue for the company. We would like Kairen to be an eco-friendly and sustainable business.
Main image via Adobe Stock images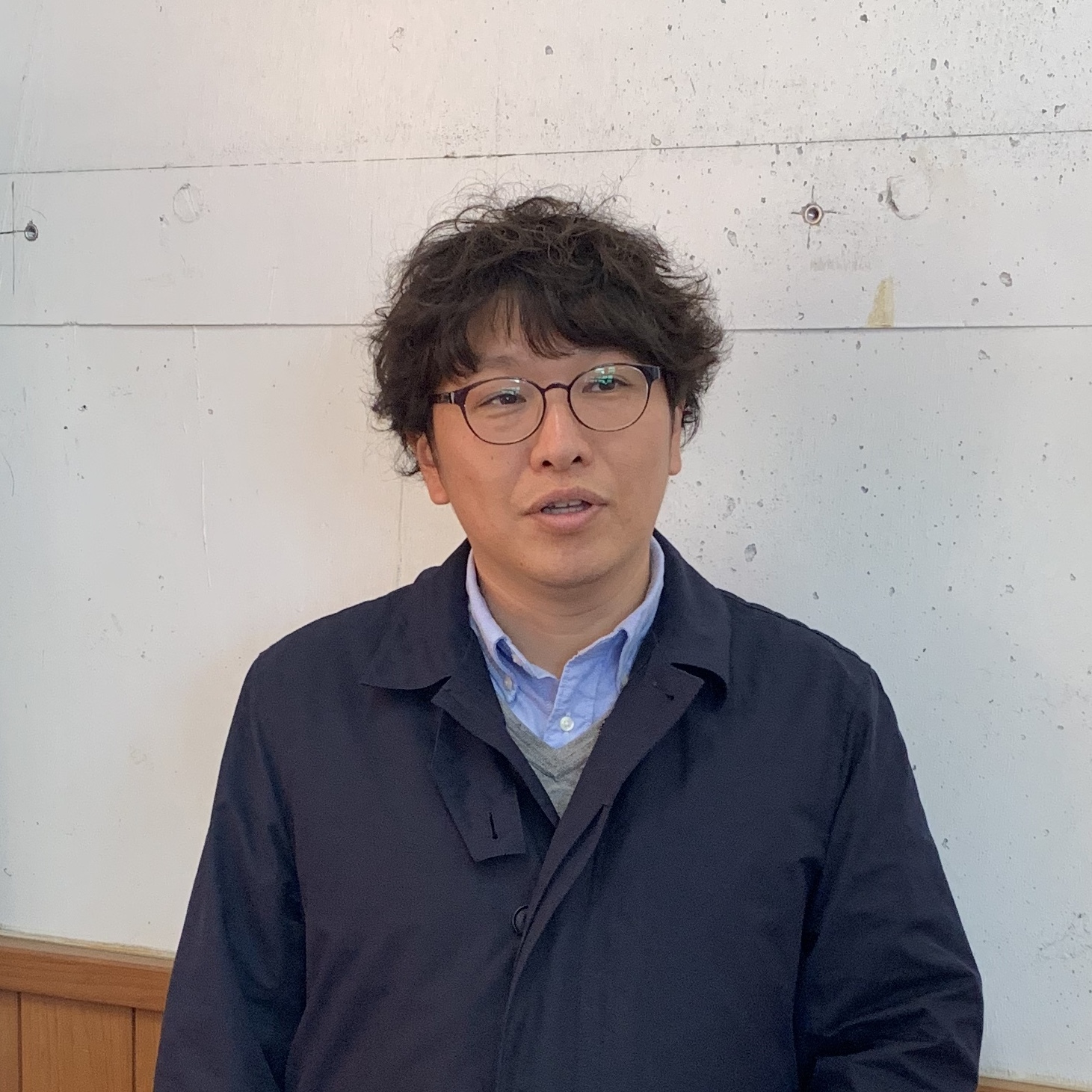 Zen is the Director of Kairen Co. Ltd., a family-owned business based in Akune City, Kagoshima prefecture. Armed with a degree in International Business from the University of Greenwich, London, Zen has over 10 years of experience in business before stepping into his current role at Kairen.
He is currently pursuing his Ph.D. at the Nagaoka University of Technology at the Aqua and Soil Environmental Laboratory (Yamaguchi Lab) whilst seeking creative ideas to explore in his business.
Kairen Co. Ltd. website