The experience of studying abroad or in another part of the same country, with its new setting, new culture, new classmates and professors, new activities, and new travel experiences—takes students outside of their comfort zone. This unique experience exposes students to opportunities to improve interpersonal and communication skills, increase sensitivity towards other cultures and understanding of one's own, and has been shown to increase adaptability, assertiveness, self-confidence, and independence.
Born in Toyohashi, Aichi prefecture, Hiroyoshi Kuno (Hiro) decided to follow his studies at The Nagaoka University of Technology in Niigata prefecture to achieve a degree in engineering and develop his personal and professional skills.
Hiro graduated with a master degree this year from Power Pulsed Laboratory, Faculty of Electrical, Electronics and Information Engineering. Still, in an interview with The Nagaoka Review team, he told us about the amazing university and international experience he gained during his studies and how these helped him strengthen his personality and develop necessary skills.
"These experiences allowed me to discover what I am passionate about. Most of all, the people I have met, both at home and abroad, have made these experiences as memorable as they are.
NR: What has made your time at NUT the most memorable?
Hiro: Getting involved in a wide variety of activities with amazing people has made my time at NUT most memorable.  Researching about repetitive pulsed-power generator, "ETIGO-IV," I had the opportunity to be involved in many projects and work side-by-side with experts, researchers, and interdisciplinary teams from different cultural backgrounds.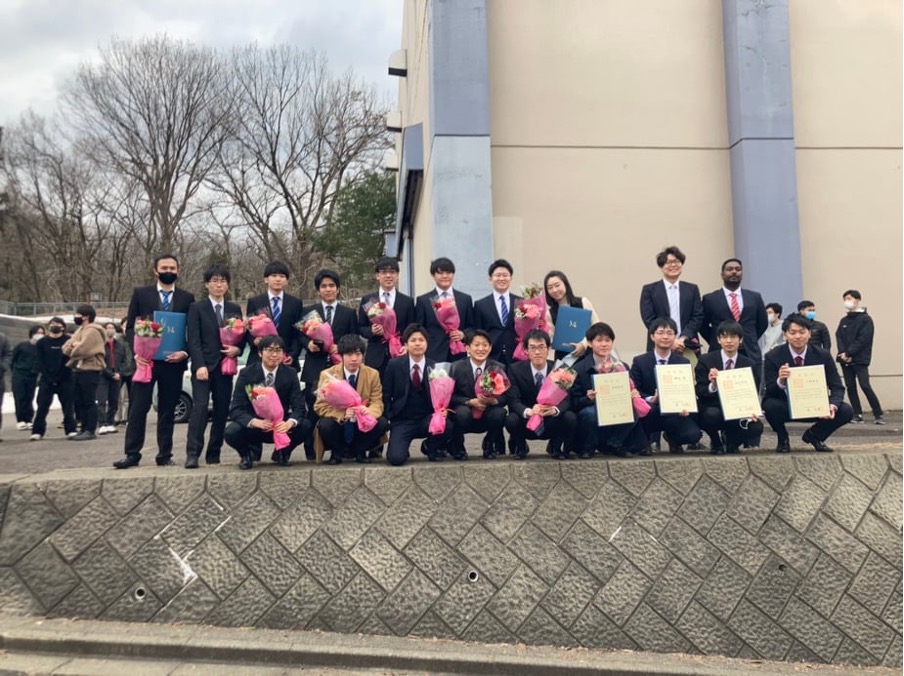 Group photo with members from Power Pulsed Laboratory. Image courtesy of Hiroyoshi Kuno.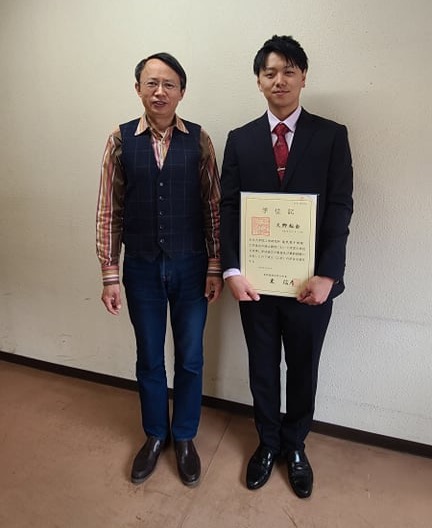 At NUT, I have had great mentors, both older students and faculty, who have inspired me and encouraged me to get involved, friendly colleagues, and especially great friends.
Being so often abroad, I loved getting to know the people from the different communities, from whom I learned more than I could have imagined.
NR: Your research was focused on "Repetitive pulsed power generator ETIGO-IV". Can you tell us the primary purpose of this machine and why this study is important?
Hiro: "ETIGO-IV" is a new power generator developed for applications in materials science,  pulsed ion-beam acceleration, and high-power microwave generation. The primary purpose of this machine is for the research to improve the oscillation efficiency of the microwaves. Microwaves are mainly used in radar, communications, and microwave ovens; therefore, improving the oscillation efficiency leads to energy reduction. The power problem cannot be solved by eco alone, and as the demand will increase, it will be an essential factor for new power generation methods in the future, especially nuclear fusion or accelerator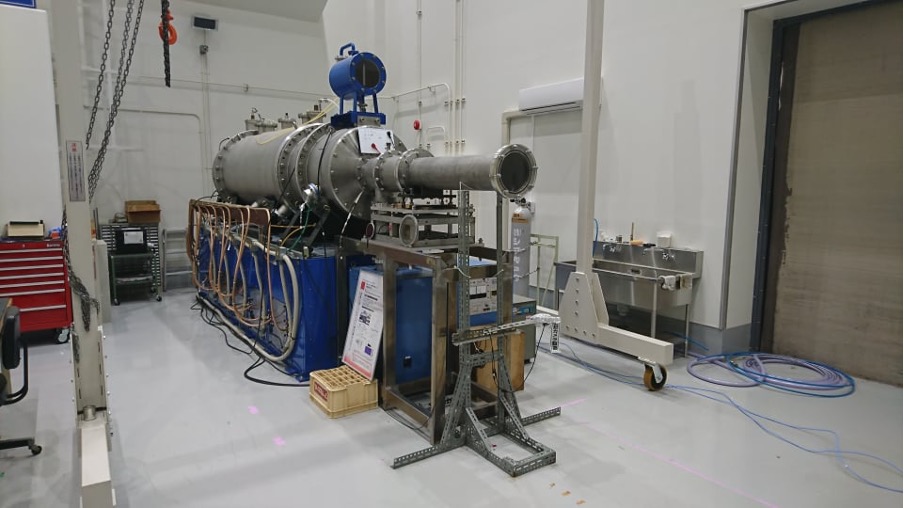 Image of "ETIGO – IV" high repetition pulsed power generator via NUT
NR: You had some prior international experience. Would you mind telling us more?
Hiro: I have been to Hong Kong, Guam, Singapore, and Hawaii, but my last international experience was in Australia. I studied English for five weeks at Curtin University in Bentley, Perth, Western Australia, and researched as an internship student for half a year at The Australian Nuclear Science and Technology Organisation (ANSTO) together with some of my NUT colleagues.
Australia is one of the most popular destinations for international students, and I was impressed to see how safe, welcoming, diverse, and beautiful this culture is. Working alongside students and experts from diverse backgrounds, I enjoyed one of the wealthiest university experiences. I made new friends and heard unique perspectives that I might not encounter at home.
Hiroyoshi Kuno's experience in Sydney.
NR: What else did you enjoy about having overseas experience?
Hiro:
I'm practicing different types of sports, this is one of my hobbies. Talking about this with my colleagues at ANSTO, I discovered that my mentor in the past was a professional weightlifting. I loved training with him and my colleagues, it was so  incredible for me  to share the same hobby with people from different cultural backgrounds and be accepted into their group of friends.
NR: How does NUT influence your current job career?
Hiro: When you are a student at the beginning of your studies path, one big question is whether which university you attend makes a difference. Certain courses lead to particular careers more than others. Still, almost any degree from practically any university will – on average – improve your prospects when compared with not having studied to university level.  In my case, the basic knowledge about electricity gained at university is helping me a lot during my current role.
Besides fundamental theoretical and practical knowledge, the most effective point of experience in NUT for me was "how to extend my vision and think effectively."  I have learned that there may be multiple solutions to the same problem, and it's essential to take all of them into account. This can include routinely demonstrating two or more ways to approach a problem, comparing the problem-solving approaches, and analyzing efficiency solutions. As a result, you become more flexible in your thinking and efficient in choosing solutions.
NR: What would you recommend to someone who wants to be an engineer?
Hiro: Seize opportunities – just go for it if that's what you want. Don't be intimidated by situations and people, just have a go.  Planning out how you want things to go helps, but you have to be flexible about how things go. If you're too rigid in your approach, you may be disappointed. Stay positive, but be prepared for knockbacks.
Studying or working in a foreign country or in a city far away from your home may be tougher than that you expected.  But set clear targets and goals and keep trying to realize them. If you do so, you will find that various opportunities open up to you.
Use work placements to understand if this is what you want to do – you may decide afterward you don't like it, and that's ok because you've learned from it. You don't want to find you've wasted your time doing something you don't want to do.