As the world starts seeing a slow easing on rules, gathering data and embarking on trials to find a safe "new normal", the need for innovation and agility has never been so pressing. As governments around the world contemplate different strategies and rules in mitigating risks associated with COVID-19 through the reduction of contact between people through social distancing, a small company in Japan is answering the call to create a technology-driven solution.
Nestled in a small black cube gadget or sticker is the key that would possibly open a whole "new normal" in Japan called CUONA by Conol Inc.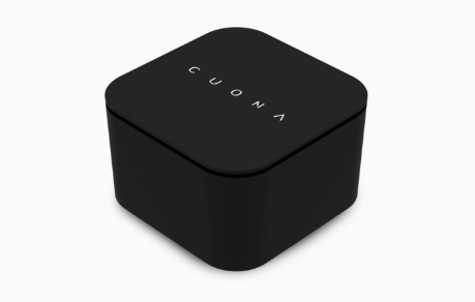 The CUBE: IoT hardware that is compatible with all CUONA services
An infrastructure based on NFC (Near Field Communication) technology, CUONA enables a variety of services to be accessed in a contactless and effortless manner.
Time-consuming tasks that previously required assistance from employees can be easily performed by the customers themselves with their own smartphone. Simply by holding their phone near the CUONA hardware, users can instantly access various services through the phone, including gaining authorized access to their office or gym, checking into their hotel, and accessing and ordering from a menu at a restaurant.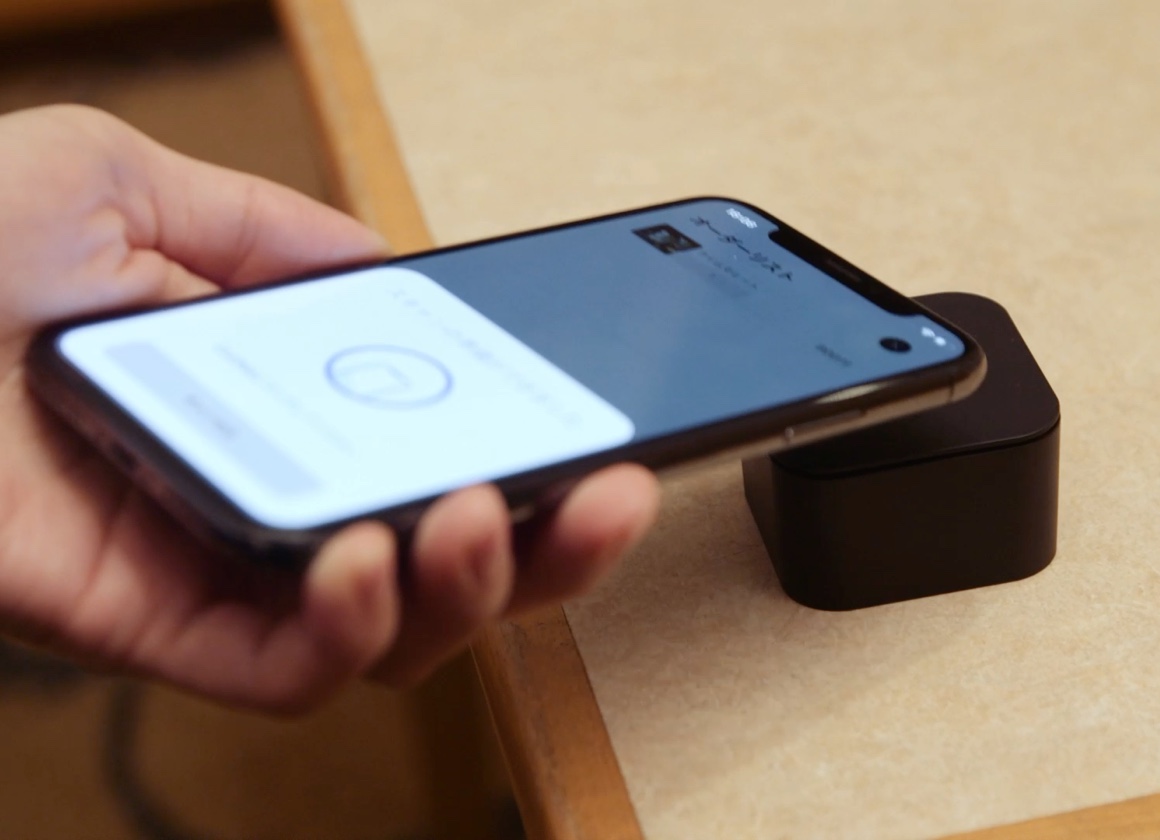 "The keyword to CUONA's simplicity is "A single touch"
CUONA's basic "check-in" function allows instant verification of one's authorization, making it possible for a hotel guest to check-in without filling out paperwork, or to replace an employee's ID card with their phone, to provide/restrict access to the office building or certain departments. This can also be utilized at any members only establishments, like a gym, shared office space, or even members' lounge could benefit from this feature as well; all with limited to no help from staff, nor the need of any equipment (e.g. tablet, QR code reader).
At hotels, the technology allows guests to use their smartphone as a room key, providing an alternative to traditional room key cards.
In addition, optional plugins allow restaurants or bars as well as companies and university cafeterias to provide menu through customers' phones, reducing the need for floor staff and improving the speed of service.
Consumer smartphones equipped with NFC capabilities has been on the steady increase, largely thanks to tech giants such as Apple and Google for developing NFC-based mobile payment systems (i.e. ApplePay and GooglePay) and incorporating the technology into their systems. In Japan, the number of smartphones capable of using NFC is currently over 80% and is expected to reach about 100% by the end of 2021.
NFC technology has been around since 2004 and is widely used in public transportation cards, hotel room key cards as well as employee ID cards. While most smartphones are equipped with NFC capabilities as well, there are very few options to use the technology on phones outside of making payments. A huge missed opportunity as the public is becoming increasingly familiar and comfortable using NFC on their phone. Hence, the next step for further adoption of smartphones NFC into other uses or services is easier.
Another big driver towards NFC-enabled infrastructure is hygiene. COVID-19 has made the world aware of the ease of the spread of viruses, increasing the aversion of having unnecessary interaction with people and being in public spaces. While there is still no end in sight for the pandemic, the general public's aversion to unnecessary contact with people and public equipment might have already become the "new normal". As such, CUONA could address the challenges that is currently happening, whilst co-creating a new future.
For the end-users, a reduction in waiting time and unnecessary work (e.g. paperwork), peace of mind during and post-COVID-19 pandemic through contactless (hygienic) service access.
For businesses or companies implementing CUONA, automation helps conserve precious human resources, equipment, and operational expenses. Simultaneously, it solves many problems experienced by customer-facing businesses such as high turnover rate and labor shortage. Thanks to automation, staff can now focus on the more fulfilling aspects of their work.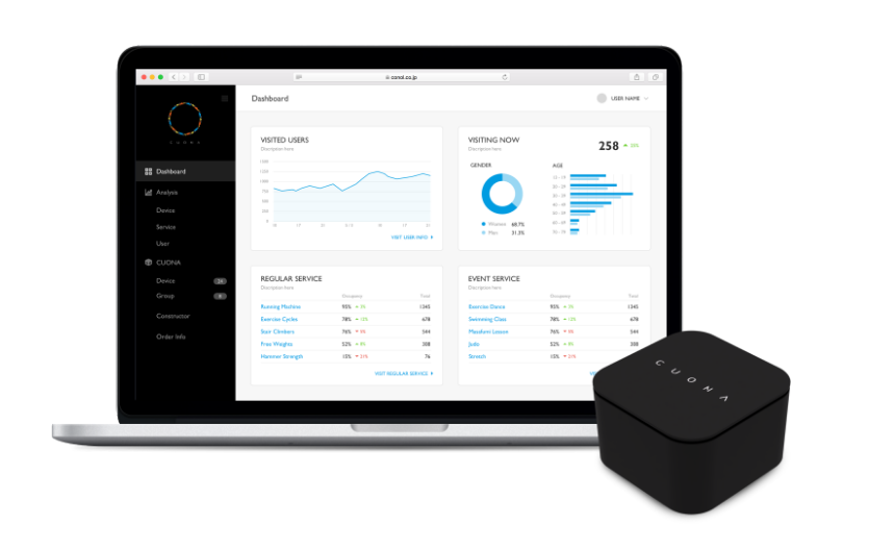 From an operational perspective, businesses could monitor and analyze user behavior to further optimize processes and operation, maximizing the services provided and seamlessly integrate multiple existing systems (e.g. a payment system and/or an authentication system), making implementation a breeze.
"A word to describe CUONA: Hassle-free