The Nagaoka Review sat with Frank Perera, a first year student at the Nagaoka University of Technology (NUT) in Niigata about his experiences in Japan, his life at the University and events that inspired him to move across continent to pursue an education in Japan.
NR: Good afternoon, Frank. Thank you for taking time to speak with us!
FP: Glad to see you again.
NR: Could you tell us a little about yourself?
FP: My name is Dinesh Frank Perera, but you can call me Frank. I am from Sri Lanka. I am currently in the 5-year Ph.D program under Professor Kazushi Sano in the Urban Transport Engineering and Planning Laboratory.
In the past, I have worked in the aviation industry. AirAsia was my employer, and through the experience, I had the opportunity to experience working with people from Malaysia, Indonesia and many more. It was really interesting!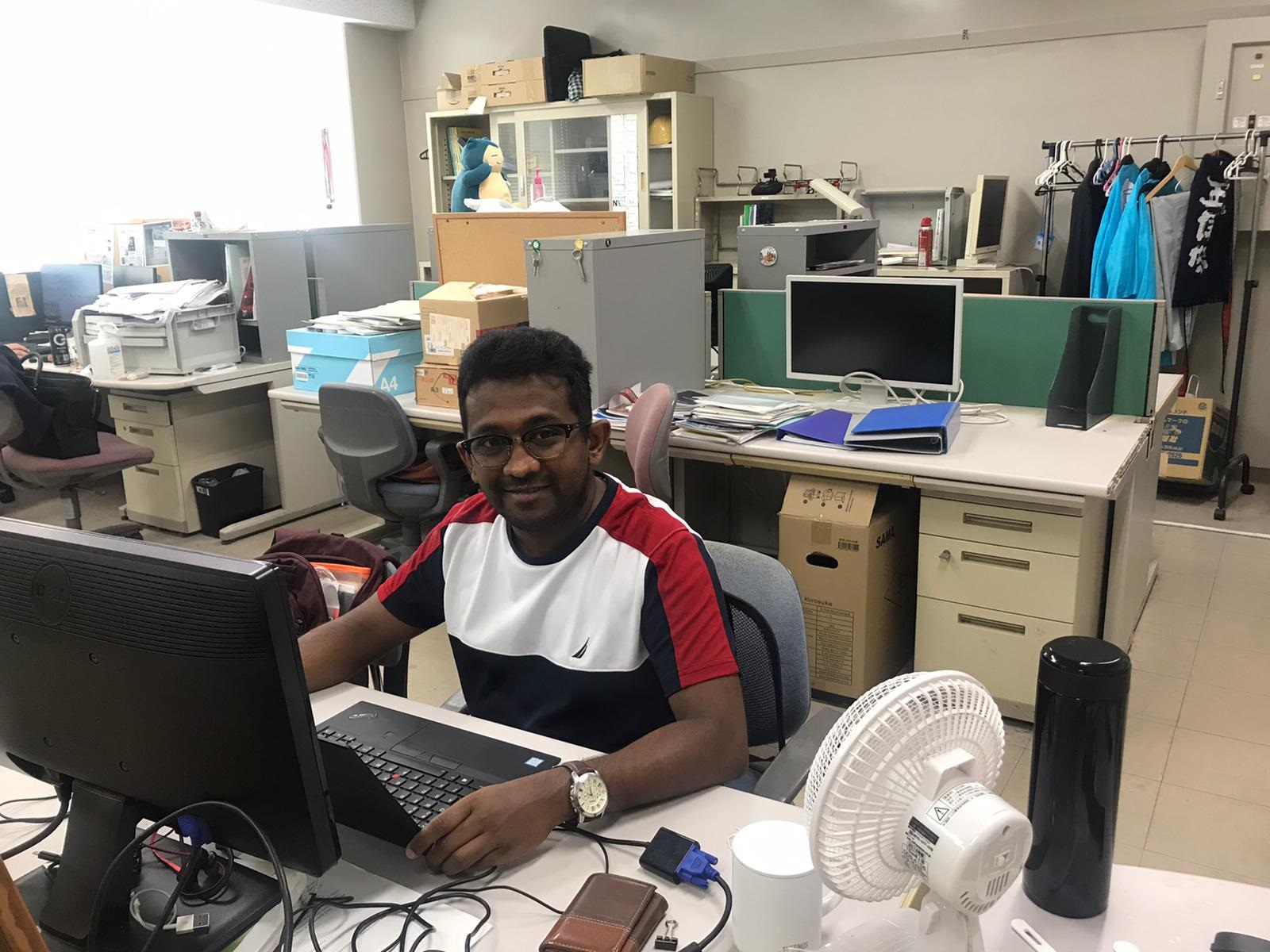 Frank working in his lab at the Nagaoka University of Technology
NR: When did you first arrive in Japan and why did you choose to come here?
I first came to Japan in October 2017 when my wife pursued her Ph.D here. In order to keep my promise of always supporting her dreams, I came to Japan with her even though I was unsure what the future would hold for the both of us. While she was pursuing her Ph.D, I decided to write to some professors to see if they would be interested in having me as their research student.
In December 2017, we found out that my wife was pregnant, so I decided to take ownership in providing for my family. I started working, and was always looking for various opportunities around. I worked in a distribution center and held some other part time jobs to ensure my family could make ends meet. My son was born in August 2018, and that was one of the happiest days of my life.
I once had the opportunity to be a research student under a very kind professor in KEIO University, but in the end, I decided to apply for the 5-year course at NUT. And I am really happy that I succeeded.
NR: How would you describe yourself?
FP: I'd say that I am a family person. I would do everything, and I would sacrifice anything for my family. I hope they would have a comfortable life, so I wanted to take care of finances. I have learned from my experience growing up, especially from my mother. I learned to protect my mother and my sister. And that was the reason why I aim to provide my wife with the best that I could give.
I find that there are distinct differences between men and women in some ways. In a way, men are like cheetahs; they can go fast but in a shorter distance.
Women on the other hand, are more like horses. They have better stamina as they could run consistently for days. So I would do my part well to ensure we have a balanced household.
As for myself, I realized I have changed a lot. Back in 2016, I used to like dominating the conversation. But now, I have evolved to appreciate listening more to people. Also back then, I thought of the consequences and risks involved in starting up new businesses or creating new ideas. But after much setbacks, I have learned to become more careful. In a way, I have become more balanced, a calculated risk taker rather than just to be a blind risk taker.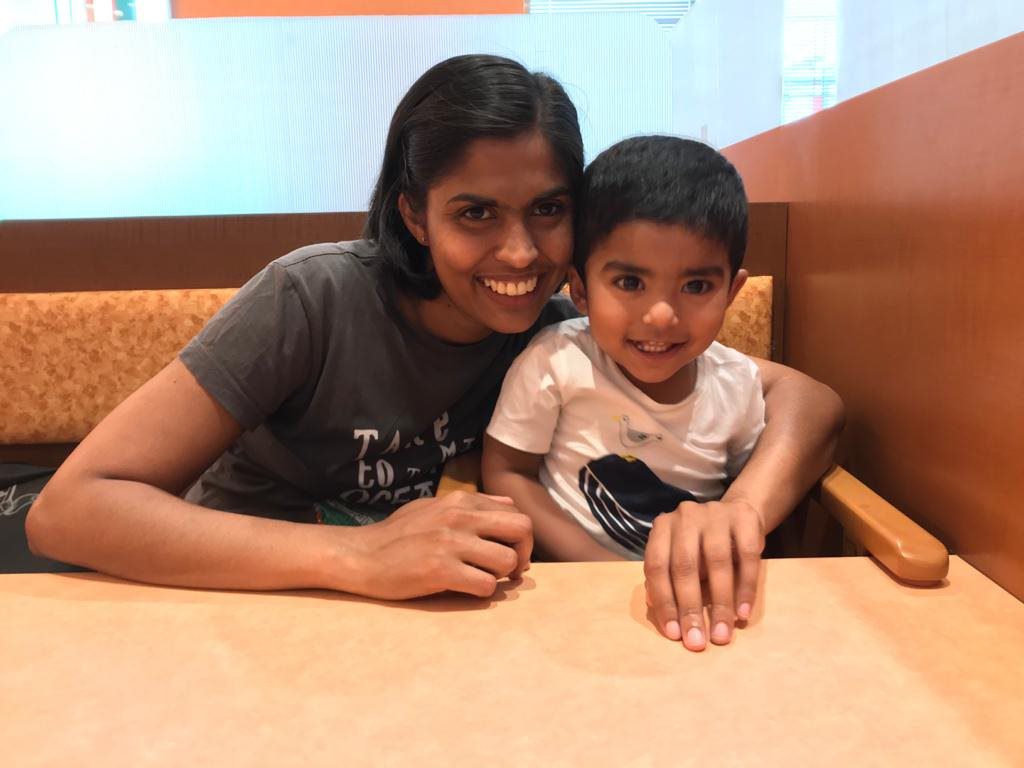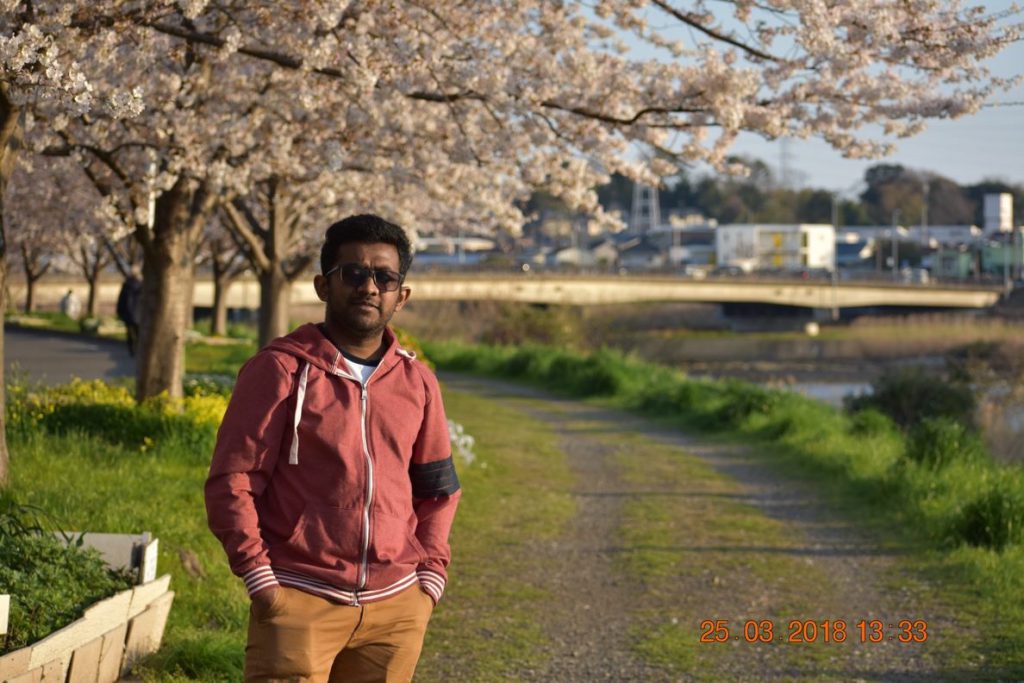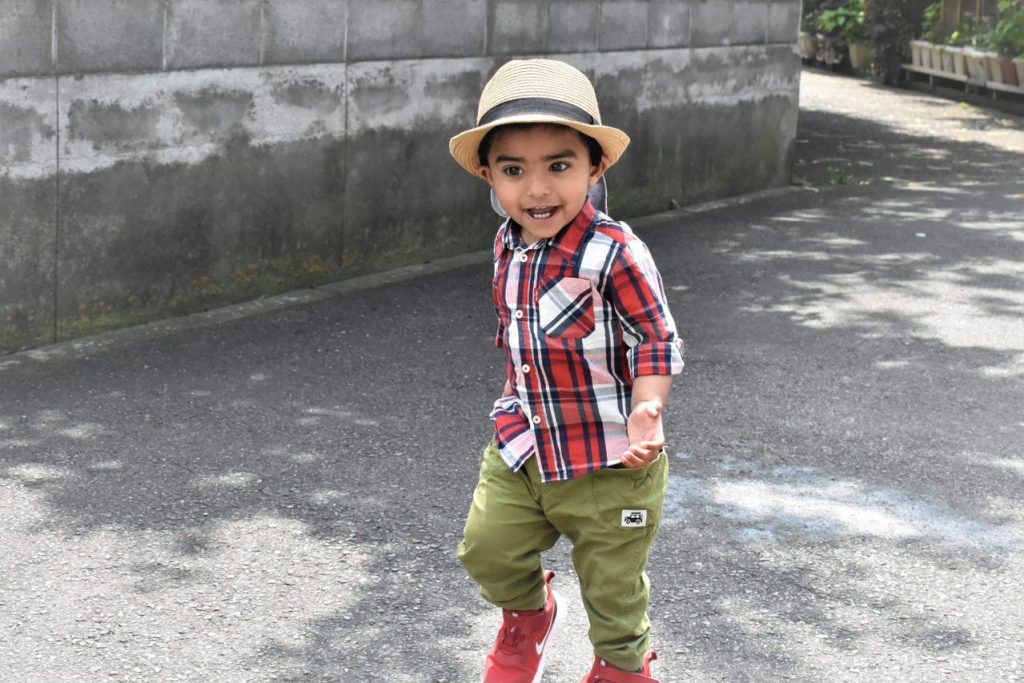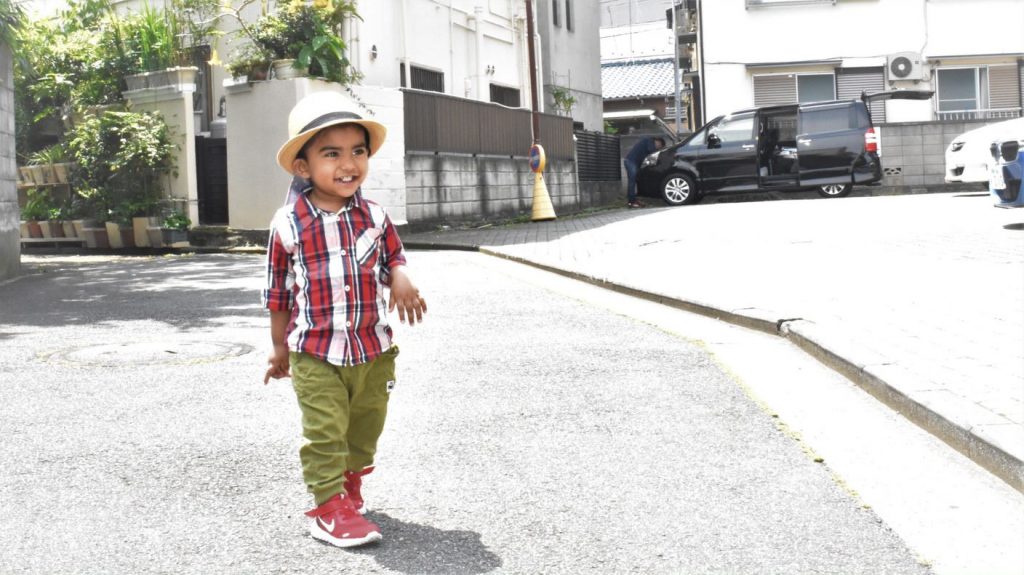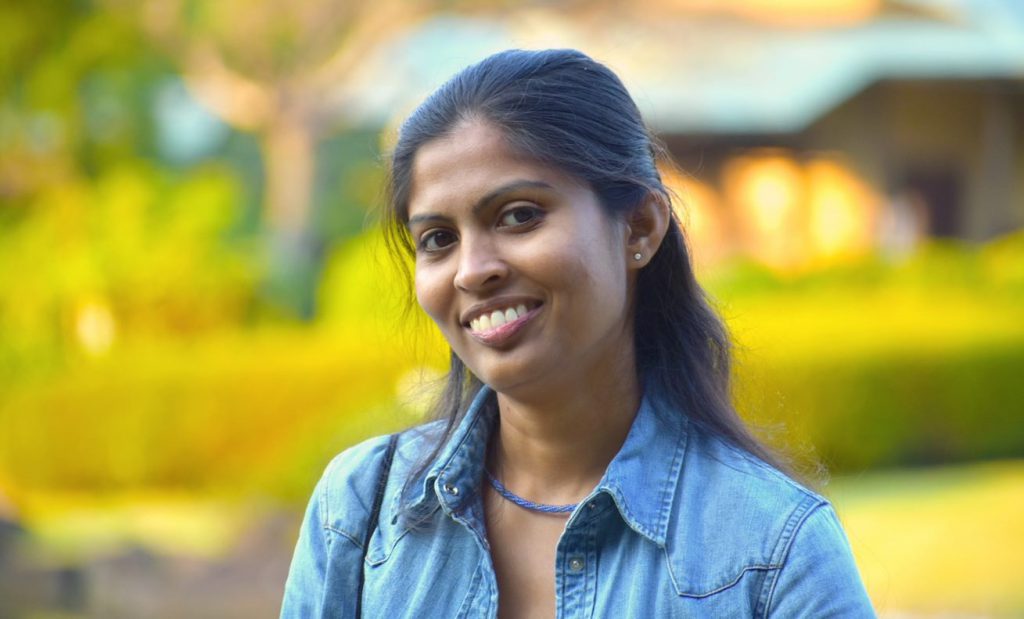 Pictures of Frank's life including his two year old son Thuhin and his wife Ms. Ruwanthika
NR: What was your first impression of NUT?
FP: I first came in June. It is a mixed feeling. I somehow noticed a cultural gap between myself and my Japanese friends, so it was exceedingly difficult for me to know what I should do. I am still struggling to fit in, but I am optimistic that I would find a middle ground to co-exist with people I meet at NUT.
I have been so used to working long hours, coming back to University was a big challenge for me. Academic life is very different, so I have to shift gears to a different pace.
NR: How many courses did you take in the April semester?
FP: In total, I took 6 elective courses and 3 compulsory courses. At first, I thought it was going to be heavy as the workload in the 6 elective courses looked heavy. But overall, I thought it was manageable.
In one of the projects I worked on, we decided to start a Facebook Page. It was my first time doing that, and it ignited my interest in starting my own page. I was reminded of the Merit certificate I won for a photography competition from Pehesara photography contest in University of Moratuwa in 2013 for a portrait I took. It was a photograph of a tea plantation worker smiling at me as he was starting his work early in the morning.
This photo was taken in the tea plantation in Haputhale area, Sri Lanka (famous for the "Lipton seat", a popular tourist destination) person who start his work early in the morning.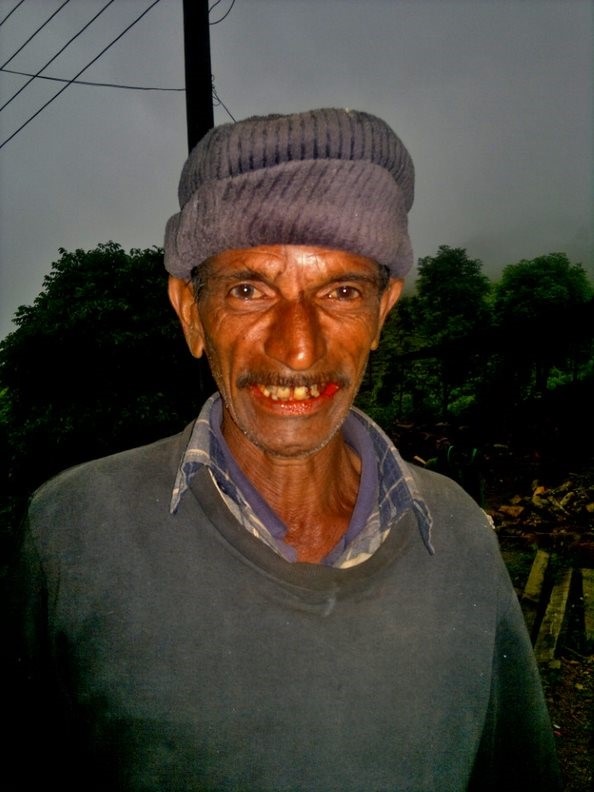 Image of a plantation worker smiling. Picture taken by Frank.
In this competition, two of my other photographs were selected. One was a picture of a little girl at the coconut fiber processing plant. Her parents work at the plant and had little time to spend with her. She had no fancy toys to play with and nowhere fun to play. She had to make do with what she could find in her surrounding area. It was her whole life. Another picture was of two people carrying firewood through the tunnel. All pictures were taken in Sri Lanka.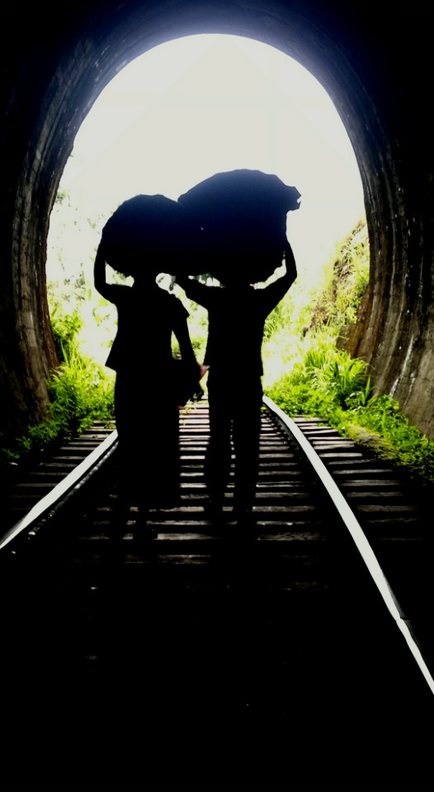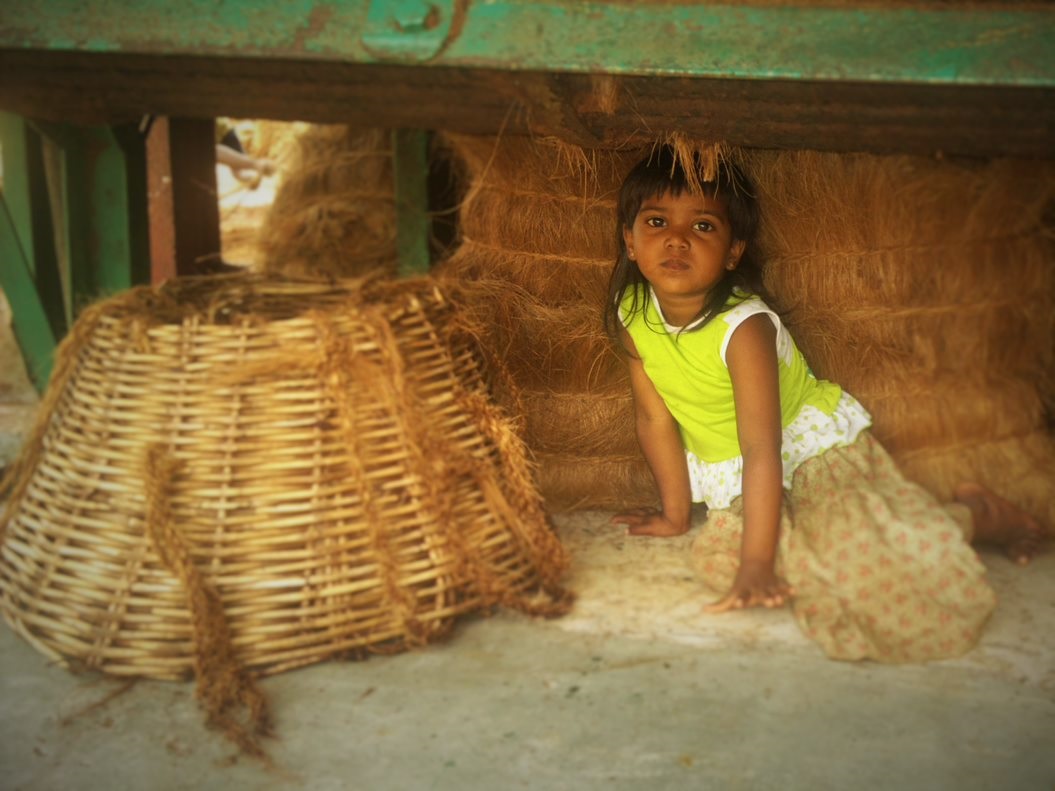 Left image: Two people carrying firewood through a tunnel. Right image: a child in the coconut fibre processing plant. Both images taken by Frank.
NR: Out of the 6 courses you took, what did you enjoy most?
FP: Robotic Process Automation (RPA)
There is a personal reason why I was really into this class. In 2015, I experienced a hurdle with creating a rotation sheet. It was like a weekly schedule sheet, but it was very manually created using Microsoft Excel. I saw the opportunity for automation, so I asked for a chance to work on it. We assembled a team of 3 people and automated the whole thing in 6 months.
Back then, I was already interested in process automation, but I only understood more of the mechanical robots. And in the class, Professor James told us about the softer side of robots. This class was like a version 2.0 of what I was first passionate about, and how I see a different realm of robots.
Also… My first question to Professor James was, "Do I need to know programming language?" and he said no. That got me more motivated to learn, and sure enough, I did learn a lot from this class.
I also have other classes that I really enjoyed in the April term.
Design Thinking – Before taking this class, I have never heard of the Empathy factor. After taking the course, I started to see things from a different perspective. It made me reflect on my past experiences, and how my business plans failed. It made me realize some aspects of the failure, and I am glad to have known it right now.
I really loved the 5 steps of Design Thinking, it was easy to understand. In the class, I shared about a story of the Pad Man, and how I noticed the 5 steps of Design Thinking in his process in creating a solution clearly illustrated.
Industrial Planning and Technical Science Management – In this class, Professor Shinya Maki taught us about patent. Patent is not something we talk about in general, and it shocked me when he shared about the dangers of patents. My favorite example was the patent dispute between two prominent Japanese companies. Just because of a simple technical issue of naming a product, the first-mover might be at a disadvantage. It is such things like naming and patent rights that Engineers do not think, but would hurt the company badly.
In Analytical Reasoning  and Presentation, I improved on my reading speed. And I really enjoyed the course, as the professor led it really well. I guess I really like well-structured classes!
NR: Why did you choose the classes?
FP: My biggest passion is in Process Automation, so it is no surprise why I took the RPA course. At first, I imagined learning something about physical robots, but after the class I found myself gravitating towards the softer side of robots.
As for Design Thinking, I decided to learn more about it because I saw how Apple could create products that people want. I enjoyed seeing how they emphasized on the design, and how they could capture the market so well. I aspire to have that skills too.
Industrial Planning and Technical Science Management is important for me, as I aim to be a consultant.
NR: You also mentioned about your passion in innovation. Could you tell us more about it?
FP: I am passionate about creating new things. In a way, I see myself as an innovator. I am hoping for an opportunity to collaborate with people in the university to come up with useful solutions. I also enjoy solving problems, especially when it comes to strategic planning. I believe I could use my talent in Strategic Planning when I pursue my dream of being a Consultant.
In my opinion, we could do something to reduce electricity usage in the University. For example, when we walk down the corridor, all lights are turned on. If we could switch on alternate lights, it might help us to save more electricity.
NR: What would you like to achieve?
FP: In the short term, I hope to introduce Toastmasters in the University. Fingers crossed, I will do more research and hard work to see how we could make it a reality.
I hope to also strike a balance between my education life as well as my personal life.
Also, I would really like to improve myself in this 5 years at NUT. I hope to gain as much honest feedback as possible so I could be a better version of myself. It doesn't matter if I could graduate on time or not, I want to better myself so I could become a contributing member of the society. Hopefully, I would be able to make life better for people around me and extend it to the society by helping everyone move forward.
In the University, students do not shoulder much risk as compared to being at work or in the society. But decision making could really have a strong impact on a person's life. I am hoping to share my experiences if it could help another person.
Student Profile
Name: Dinesh Frank Perera
Hometown: Sri Lanka
Background: Aviation
Motto: Making life better for people around me
Connect with me via LinkedIn