Blanc Blanc Gastropub is the brainchild of Chef Yoshinori "Yoshi" Igarashi and his good friend, Yuta Akinawa. Both natives of Yamagata, Chef Yoshi and Yuta eventually found themselves in Margaret River, Australia where both honed their crafts: Chef Yoshi in cooking continental cuisine and Yuta in perfecting wine and food pairing.
"Like a true surfer of life, I ride the waves," Chef Yoshi begins. "So when the opportunity to go to Australia presented itself, I said why not? There's a wide variety of multi-cultural cuisines in Australia. And I thought that exposing myself to various world cuisines will help make me a better chef."
"Living in an international setting with various foreigners who have a distinct culture and ideas broadened my outlook," reflects Yuta.
True enough, this experience gave them the inspiration to set up the restaurant in their hometown. Early this year, they rented a two-story building and designed the interior with a modern, minimalist ambience. Guests are welcomed with a rectangular dining bar and a kitchen behind it. The bar allows customers to watch Chef Yoshi carefully prepare the dishes and gives them a chance to have a tete a tete with him.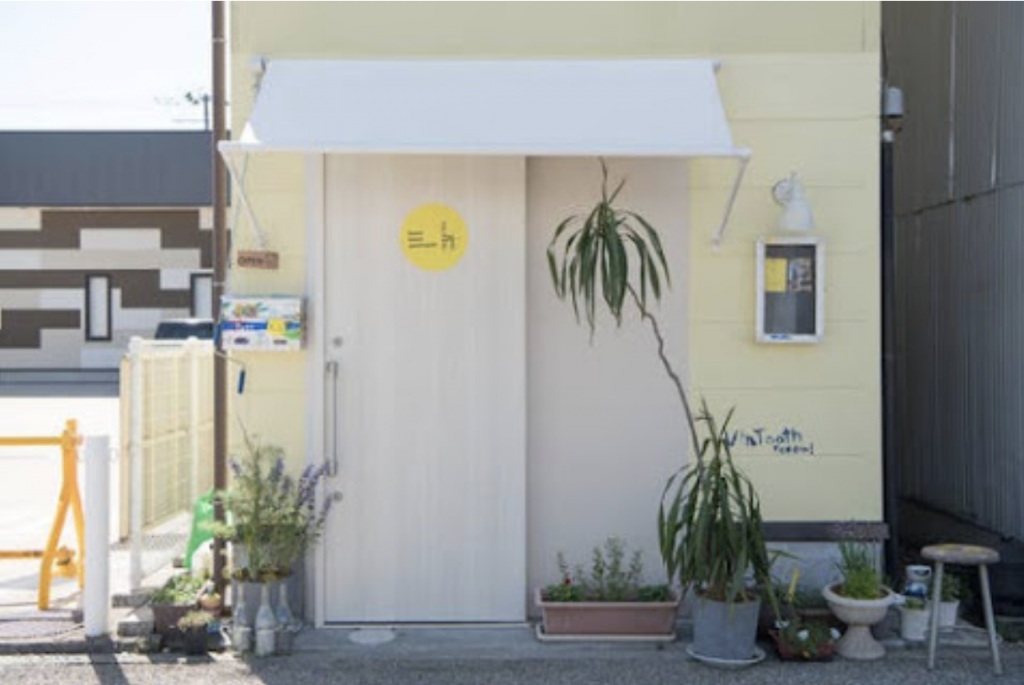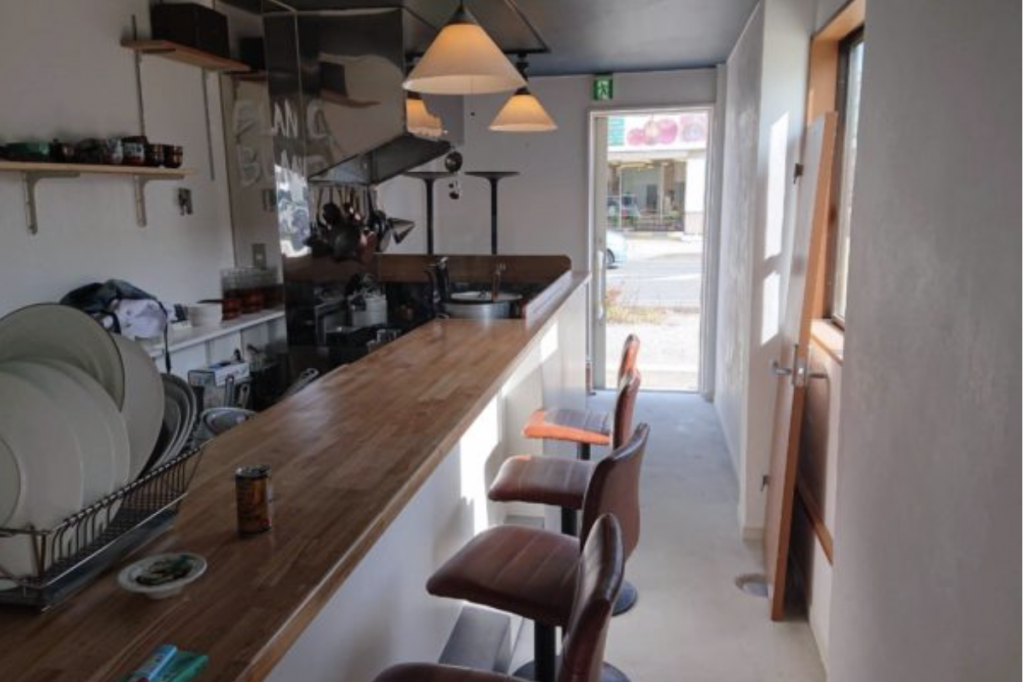 Creating unforgettable, dining experiences
"In addition to serving high-quality cuisine, I also think that an integral component in creating a wonderful and unforgettable dining experience is about connecting with people, especially my customers."
"Most of them ask about the ingredients for the day, types of fish, how I am going to prepare their meals, etc. I usually answer the first two easily but not reveal too many details on how I will prepare their meals. That's part of the surprise and magic."
The uniqueness of Blanc Blanc's menu lies not just in the creativity of the chef, but also in the richness of Tsuruoka and Yamagata prefecture's produce. Situated along the coast of Yamagata bordering the Sea of Japan, Tsuruoka is blessed with an abundance of fresh fish and seafood most of the year. And with the three mountains of Haguro, Yudono, and Gassan all surrounding the city, Tsuruoka has also become home to "sansai" or mountain vegetable cuisine.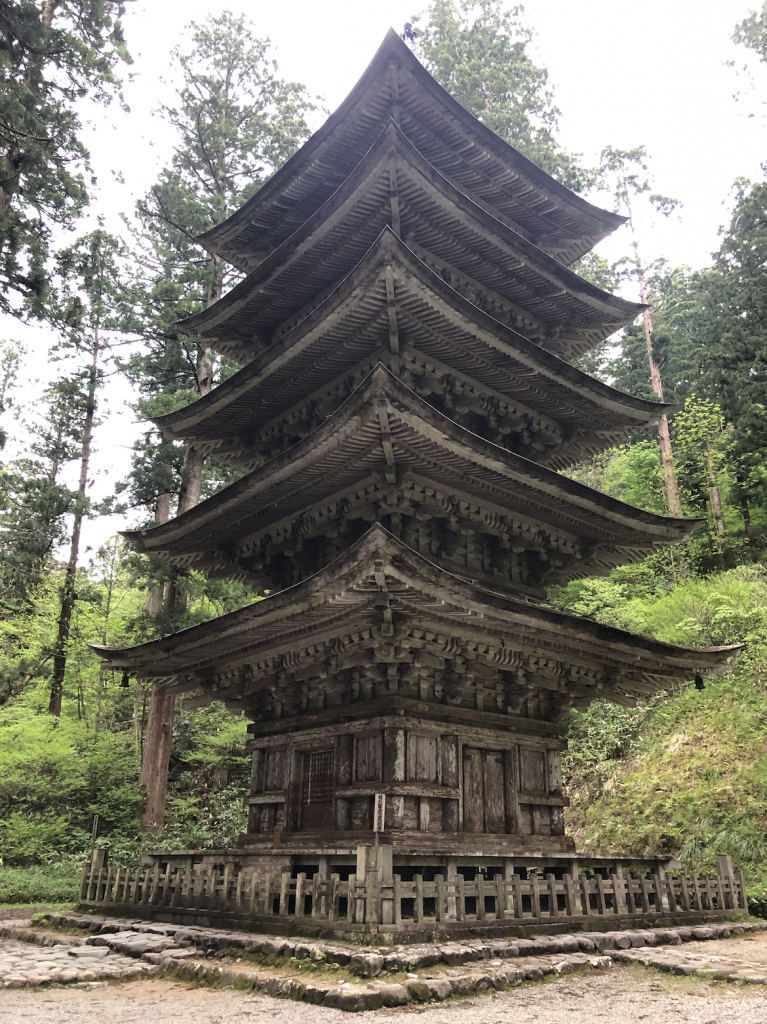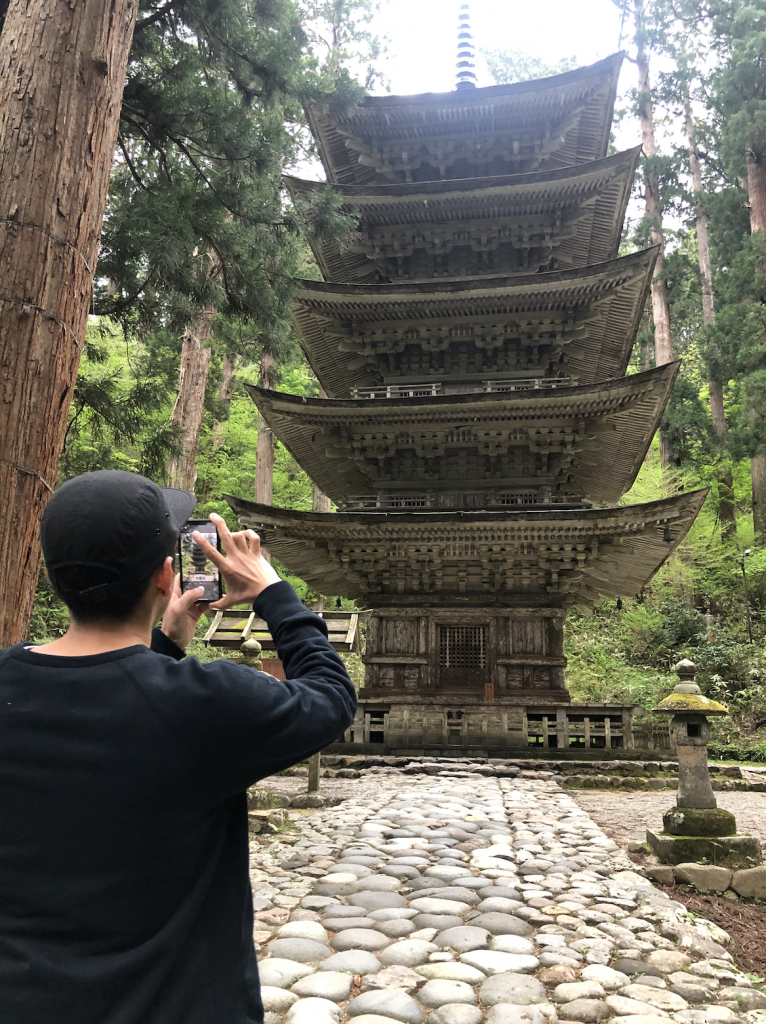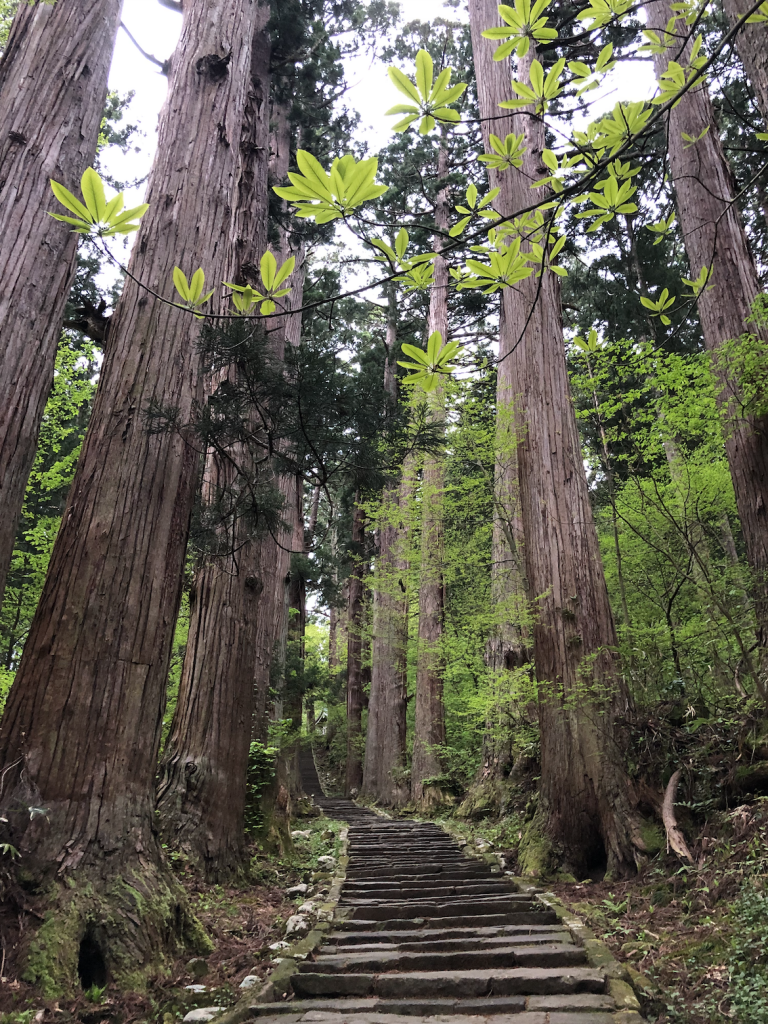 Breath-taking scenes from Mount Haguro including the Five Story Pagoda, a towering wooden structure considered a national treasure of Japan.
Creating unforgettable, culinary delights
"I like to have fun and go with the flow. The catch of the day or ingredients that are available help unleash my creative artistry while working in the kitchen," he says.
Whether it's wild edible mushrooms, "sansai," the popular Yonezawa beef of Yamagata, or a huge selection of ocean fish from cherry salmon, black rockfish, flounder, sea bream, flatfish, tonguefish, sandfish, sea robin, flying squid, oysters and many more — Chef Yoshi is always ready to turn these ingredients into unforgettable, culinary delights.
The food in Blanc Blanc is paired uniquely with a glass of wine which complements the flavors of the dish. These pairings are done by Yuta, a certified sommelier and wine supervisor. Sociable and affable, Yuta carefully selected clean and natural wines to be offered at the restaurant. This means that nothing was added to the grapes and wine during the process of winemaking and this includes nutrients, yeast, bacteria, enzymes, tannins and popular fermentation agents.
"Wines are made using spontaneous fermentation, a process that uses only native yeasts and bacteria.  The grapes used for the wine we select are grown without using synthetic pesticides, herbicides, or fertilizers. I select wines on the basis of energy, purity, freshness and balance," Yuta says.
During our visit, Chef Yoshi created dishes out of raw slabs of fish such as tuna, salmon, and hamachi. He served crunchy, deep-fried slices of black rockfish paired with creamy fish roe sauce and mixed our pasta with seared cod, clams and chunks of octopus, and black fish roe. The wines that Yuta paired the food with provided the right balance. Blanc Blanc truly lived up to its name which connotes purity.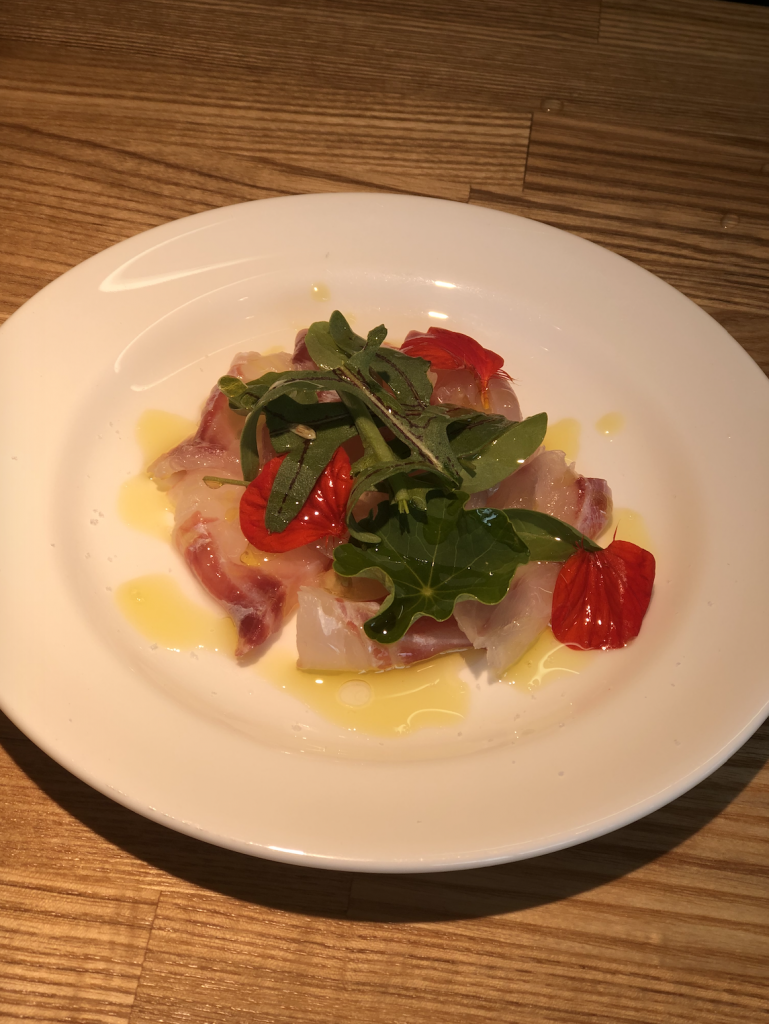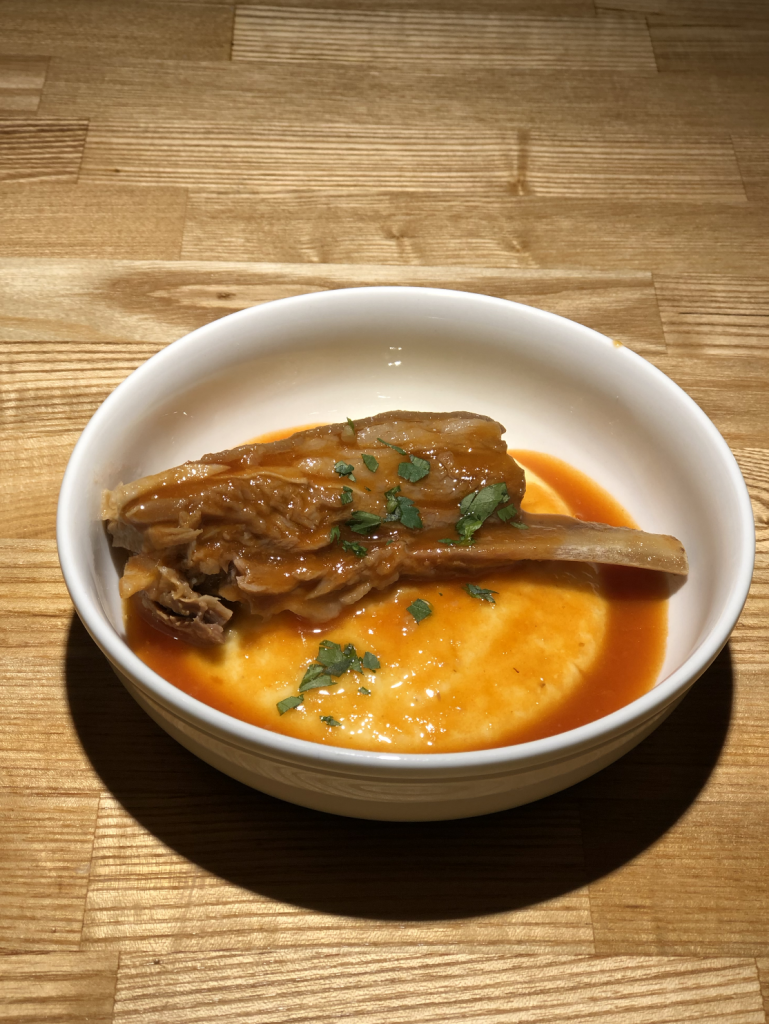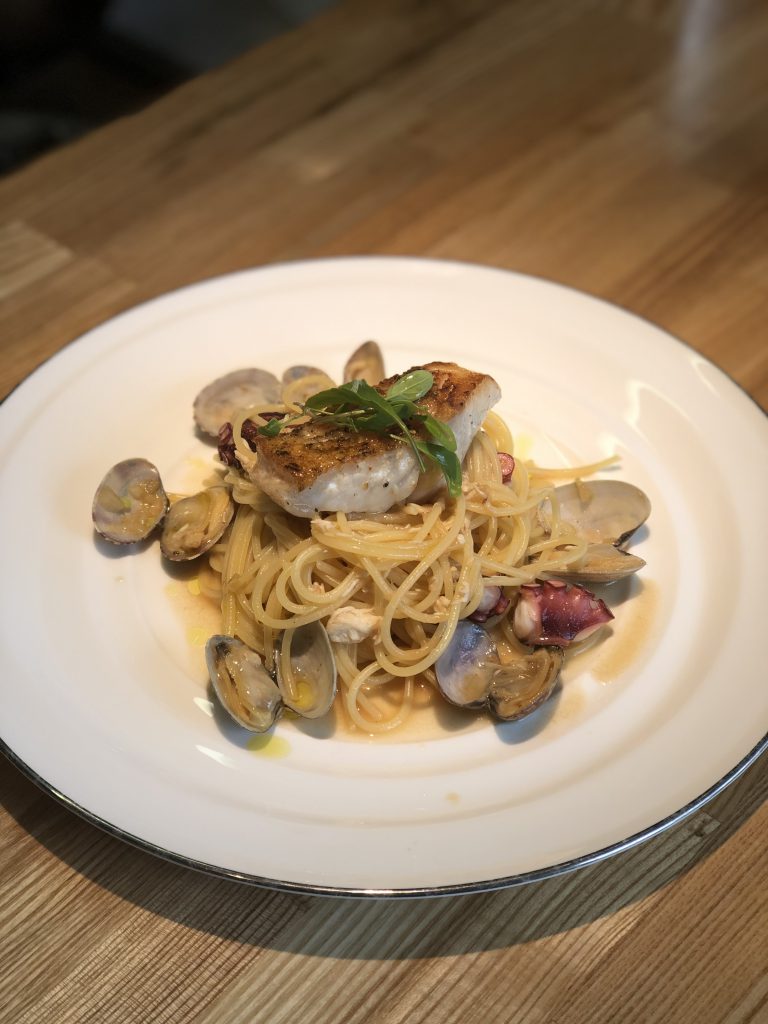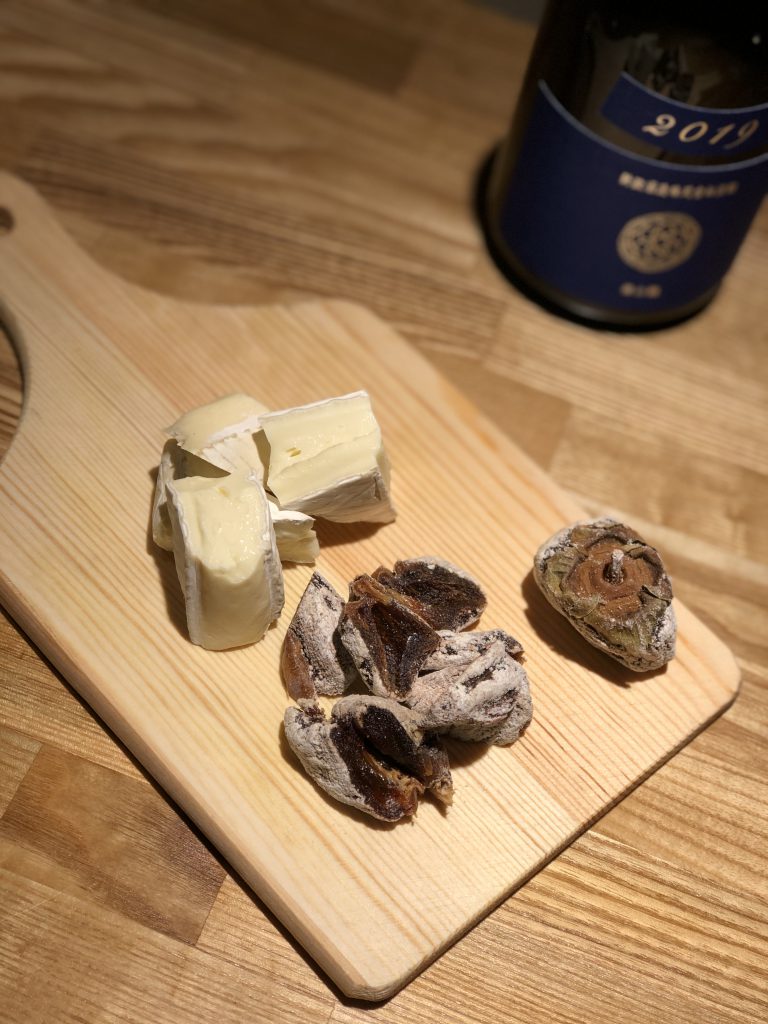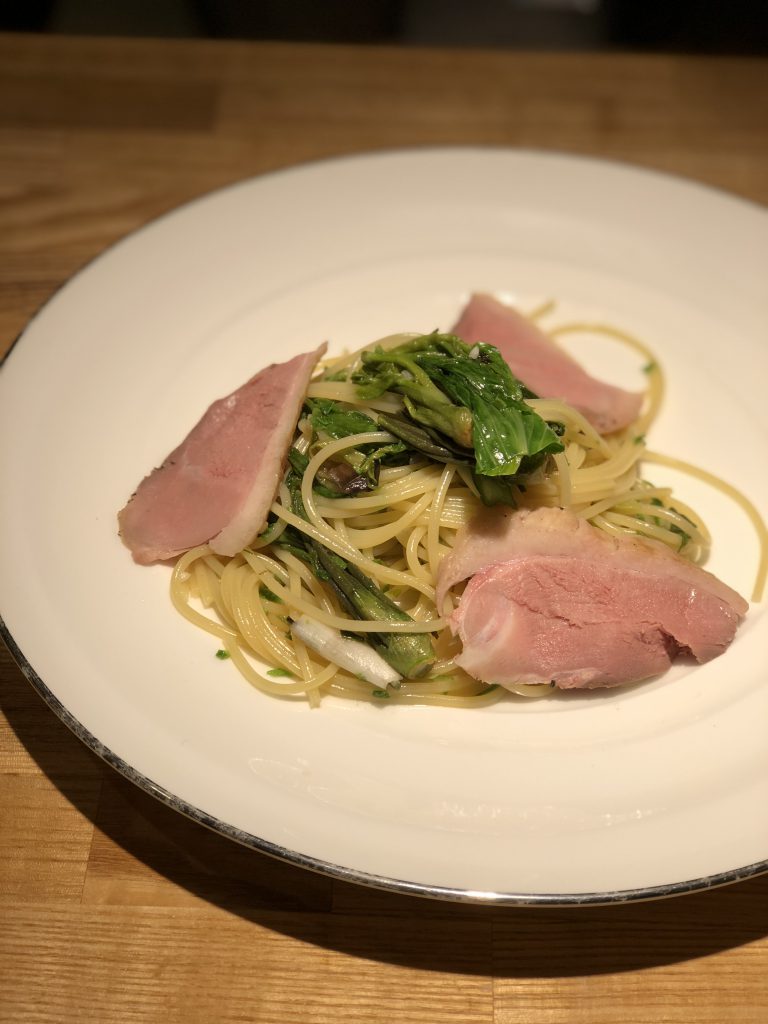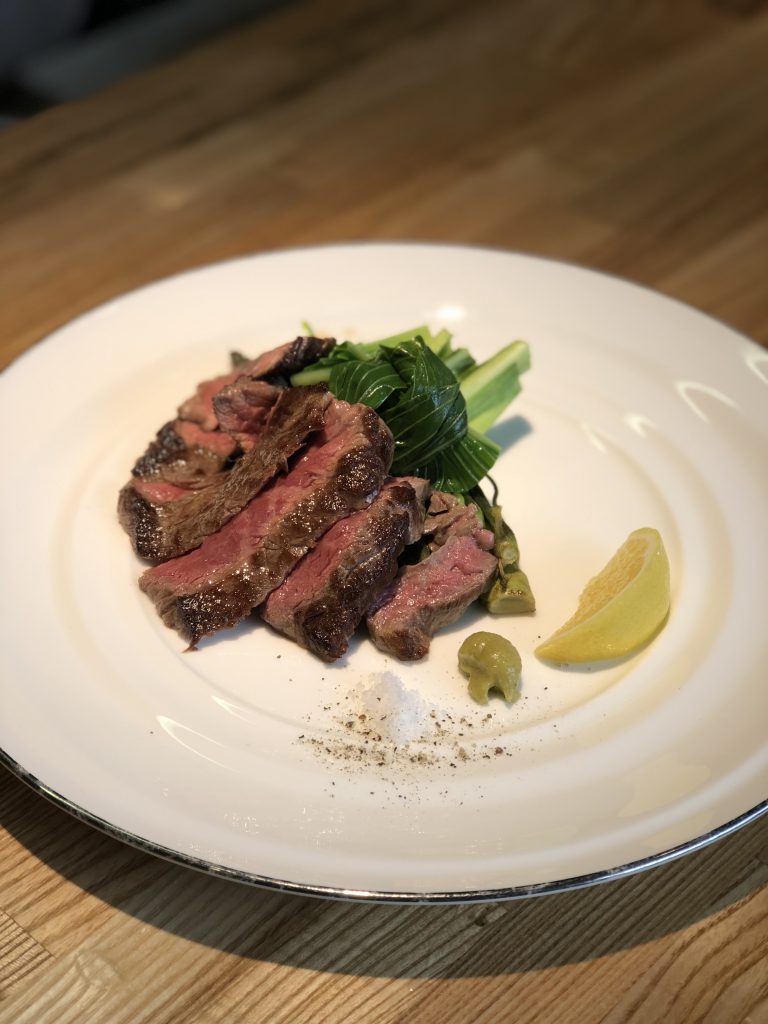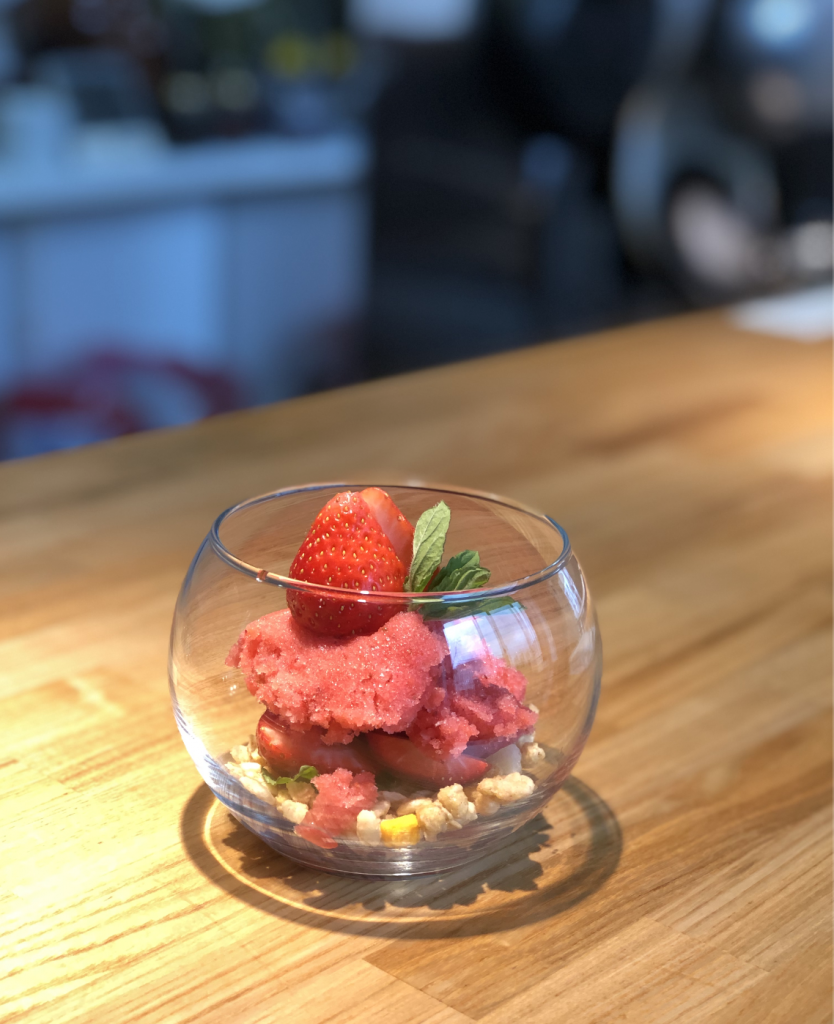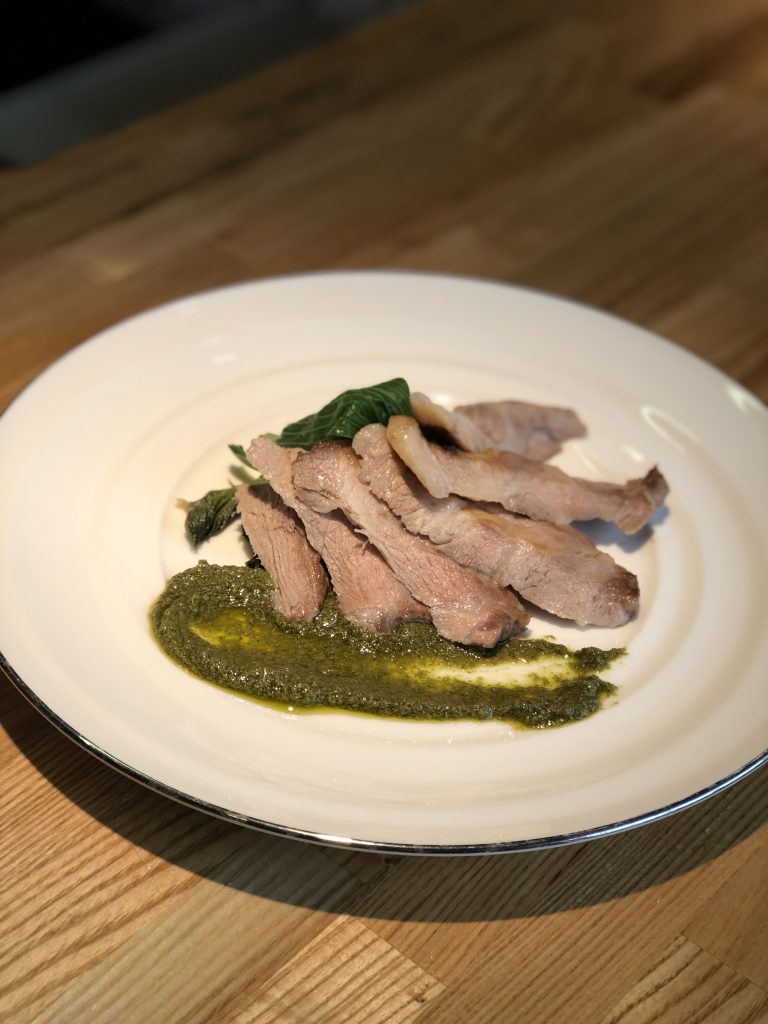 Interestingly enough, all the dishes have a pop of color — green, orange, yellow and red — painted using petals, flowers, herbs, and leaves. The desserts are light and have a freshness to them. Chef Yoshi's homemade sorbets and gelatos use fresh fruits in season. Each plate placed on the rectangular bar looking like a work of art.
"We want our customers to remember the quality of our food, the local flavor of Tsuruoka, and the purity of our wines," Chef Yuta says.
"We also encourage people to visit Tsuruoka. It's an amazing city where you have amazing sceneries such as the sea, mountain, and the fields. We're happy to introduce good food and wine, surfing and fishing spots, and even mountain climbing. Tsuruoka is very rich in nature and there's lots of things to do here," Yuta concludes.