How ERP Implementation Supports Globalization
Understanding the concept of ERP and value delivered by SAP consultants.
When one mentions the term "ERP", what comes to mind?
Enterprise Resource Planning or ERP for short, is a software package that includes different functions of different workstreams of business. ERP helps to increase collaboration between departments from different geo-locations, helping to optimize operation on better inventory, cash flow and more.
The Nagaoka Review had the opportunity to speak to Jeremy Pe, an SAP consultant to share about his experience working in a bilingual environment in Japan and his thoughts on the importance of understanding what Enterprise Resource Planning (ERP), the benefits of ERP, as well as some advice on how to thrive in a global working environment.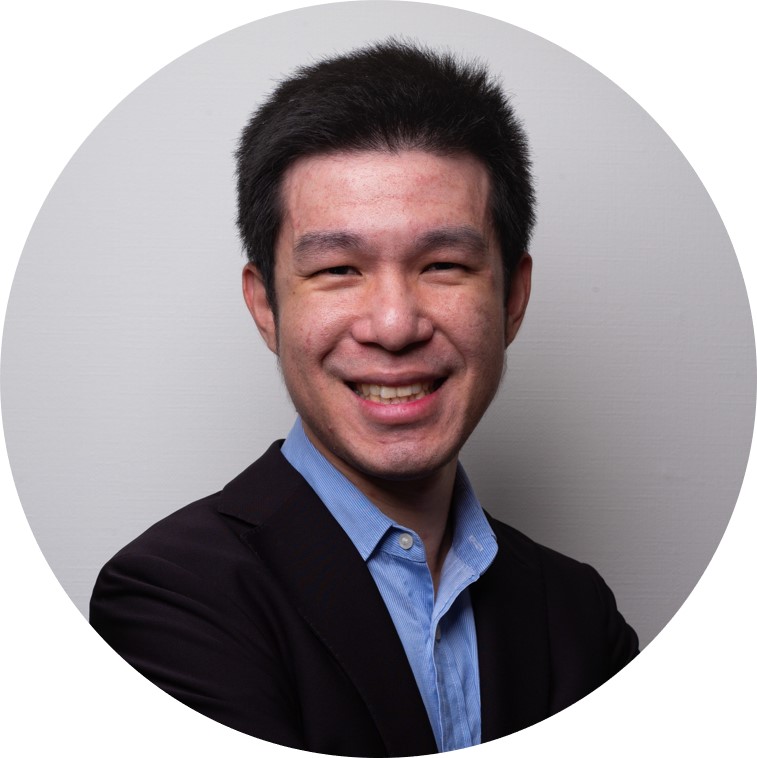 What is Enterprise Resource Planning
ERP stands for Enterprise Resource Planning. In short, it is a software package that connects different business work streams together in real time. ERP enables businesses to streamline and automate their processes, bringing about efficiency and accuracy.  SAP is the leader in the ERP space. But in reality, ERP does way more than that.
In business, having challenges on inventory reduction or production time reduction is a constant battle. ERP serves as a tool to solve your business problems while increasing efficiency and collaboration. It is widely used in industries such as manufacturing, pharmaceutical as well as Fast Moving Consumer Goods (FMCG) industry, connecting information from equipment to material. While ERP has been around since the 1960s and shot to popularity in the 1990s, not all industries have embraced it.
A good way to illustrate how ERP works is by using a general situation that happens in a company. Imagine the Sales department in Company A using the software to collect orders from customers. As soon as the customer has requested an order, the Sales Administrator will create the order. There, the information is used to create deliveries by the Warehousing folks, prepare other required documents for the delivery and ship the goods out of the Warehouse to the customer. Then, the delivery information is updated and is used to create the invoice to bill the customer. This can be recognized as a sale and the Accounting & Finance department will receive the information simultaneously. The benefit of having the ERP system is that everyone is connected to the same information.
Standardization and Customization
When working in a global setting, standardization increases efficiency. Quintessentially, software vendors have developed a standard packaged software that includes the best practices in the Fortune 500 companies. But when we provide the solution to our client, they could choose to adopt it or add some customization according to the needs. 
Customization is usually kept to the minimum to ensure uniformity and standardization, as well as to prevent challenges. The primary benefits to implementing a standardized ERP package are having access to the global best practices and having the total cost of implementation of ERP much lower.  But of course, there are certain local requirements due to legal regulations (e.g., different accounting reporting standards adopted in different countries) as well adapting to the unique business process of the client. Essentially, customization is needed to support the competitive advantage of the client, for which benefit outweighs the total cost/benefit of standardization.
Benefits of Implementing ERP
Interestingly enough, ERP implementation supports globalization. You would probably be curious as to why I am saying this but allow me to share some examples.
"ERP Implementation supports globalization"
You might have heard of these two terminologies: Global Company vs. Multi-National Company. A global company considers the world as one market, offering the same products in different countries. They employ a standardization strategy. Whereas a multinational company (MNC) chooses the adaptation strategy by focusing on adaptation of their products and services in different countries according to local needs, taste, and culture.
Before globalization, multinational companies have organizations that are locally focused and fragmented ERP systems that are difficult to communicate across regions. Owning such a system has its own opportunity costs like the cost of time to execute a sale from one company from one country to another company in another. Another type of cost is the higher procurement costs from the lack of consolidated bargaining power for purchasing raw materials.
Globalization has been the trend these days in Japan as Japanese companies with global footprint needed to integrate their products and processes with their country branches for higher efficiency. Such standardization of products would require a standardization of business processes that would apply to all global locations.
Moreover, organization structures are rapidly changing from region-centered to function-centered organizations. Many companies have established "Centers of Excellence" in the world. For example, it is not uncommon to have a Finance hub in Poland, a central procurement center in Singapore, and a central distribution center in Japan. Considerably, this is a more efficient structure to lower purchasing cost, having more integrated financial reporting, as well as lower distribution cost. Such a structure also represents a cultural shift from more local-focused into a diverse, more globally minded organization. Thus, companies would require a single instance where all the master data, transactional data and programs are integrated into one system so that all regions can easily create transactions in a unified instance. 
Fostering Better Digital Collaboration with ERP
Implementing a global ERP system is a great way to foster better digital collaboration in an organization. More collaboration between people and processes would happen, leading to the organization's goal such as reducing inventory, increasing accounting transparency and efficiency, and many more.
"An ERP project is not only a system implementation, but also a change management project

Jeremy Pe

SAP Consultant
When companies embark on a global ERP Implementation, they are essentially embarking on a management project. When the system is changed, business processes would change. With this change happening, we are seeing a shift in culture in many companies. Oftentimes, this shift in culture brings about a hybrid of best practices and experiences from various parts of the world.
Traditional companies are starting to act and become more globalized through collaboration with the international counterparts. More discussions between people are happening, leading to discovery of different practices around the world.
As SAP consultants, we would help our client to understand the merits and demerits of the process and select the best option for their organizational needs. In some situations, we would review the business processes and draw up a solution to adapt as much as possible local to global processes. There are certain things that could be harmonized, and we would recommend accordingly. But in the event we meet a situation whereby the unique specification is impossible for the system to adapt, we would revert to gap because that makes the most business process sense in the unique environment.
Whilst globalization sounds like a great journey to embark on, it is not always a bed of roses. One such example would be the importance of collaborating with people across different time zones, cultures, languages and more. Whilst diversity is an asset, the success of drawing out the benefit lies in the "how things are done". And this is the reason why the implementation of the ERP system is essentially change management. It is about how process change leads to different practices that would bring forth a new culture within the organization.
In a Nutshell
There are numerous reasons why ERP implementation is the way to go for businesses in general. Having a single instance would reduce communication gaps, encourage cross-cultural and global communication. Hence, a key success factor for these companies in supporting globalization is an integrated, single-instance ERP system that supports standardized and global business processes and a globally minded work culture. 
ERP implementation  is all about bridging gaps between global and local and standardizing local to global. It is not just about the process, but also about the mindset of the people. The people would have the opportunity to be inspired to adopt a growth mindset and a global mindset in such a workplace setting. It would open windows of opportunities to experience a new working method. With more practice comes confidence. Along with that, collaboration is key in building a global business in the near future. 
About Jeremy Pe
Passionate about business transformation, Jeremy has implemented various SAP implementation projects from EMEA to Japan, with coverage of FMCG and Pharmaceutical industries. He is currently engaged in projects related with the Sales and Distribution module, with previous experience in the Advanced Planning and Optimization module.
Connect with me via LinkedIn!