Engagement, Inclusion, Collaboration and People Analytics – these are major focus areas that define modern day Human Resources Management. "Transactional HR" is a thing of the past – Talent Management is at the fore front of enabling change agents for the future.
This is how Kristine Janice A. Bandayrel, a seasoned Global HR & Talent Management practitioner envisions the future of work.
Why Human Resources?
The beauty of being in the Human Resources Department is that we are in a strategic position as the "in-betweens" – Management team and the people in the organization.  HR serves as the balancing force that helps everyone in the organization have harmonious working relationships and a conducive environment where everyone can thrive vis-à-vis achieving common goals.
Each one of us has been endowed with unique capabilities.  In my years of HR practice, I have come to realize that everyone in the company would like to assert themselves and their positions in their own ways. While having a diverse workforce is important for HR (i. e. having a good mix of talent that is reflective of the company's customer base), implementing inclusive people practices are equally crucial to drive collaboration and synergies that will drive the best results for the organization.
In Human Resources, people matters. Image via Adobe Stock
In HR, salary benchmarks are done to ensure that employee renumeration remain relevant and commensurate to people's skills and abilities. Internally though, HR utilizes these figures to develop the appropriate recognition and rewards programs (external motivators) that align with the employees' interests as well as their personal and career aspirations (intrinsic motivators).
A true HR practitioner needs to be passionate about people and show genuine sincerity to show that "People matters". Being in talent operations is certainly way more than just providing administrative support to employees such as processing monthly paychecks, submission of labor-related requirements to governments or addressing employment-related issues. The more crucial concern that keeps me awake at night is the question about sustaining engagement –
How do we find ways to keep people excited and eager to be their best selves, doing what they do best alongside others to achieve business goals?
Communications Management
When we say communication is key, we really mean it.
Communications management is vital in HR. Communication is not just talking all about the good stuff, but also the hard stuff. Even talking about the nitty gritty not-so-good items MATTERS and HOW the message is delivered is the differentiator for it can either make or break employee TRUST. What you want is people asking questions but them doing so in the right direction and context. Ultimately, you want to cultivate people who are analytical thinkers, problem-solvers, and innovators to address business challenges.
Indeed, when it comes to the hard message, it is NEVER a bed of roses. Therefore, sincerity is key. When communicating the hard message, one should aim to share the real reason behind the action to drive acceptance and for people to embrace change.
Imagine the organization having to go through a change in office space layout (i.e. moving into a new building space). What communication is needed in such a situation?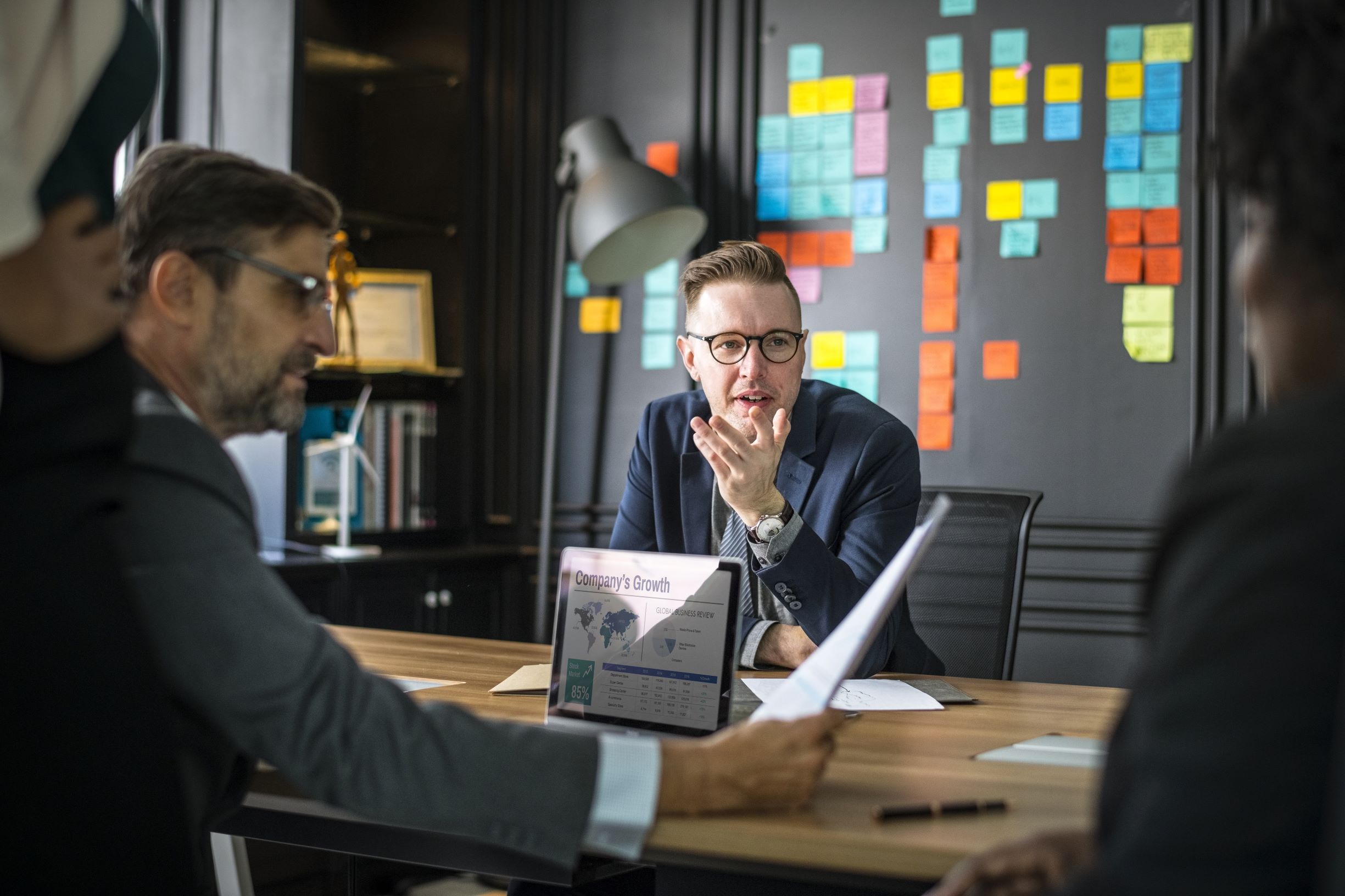 Communications management is crucial in HR. Image via Adobe Stock
For starters, we would need an Executive to champion the change by delivering the message on what is going on, why it must happen as well as what other things are about to happen. It is crucial to set people's expectations in the simplest and honest way possible, as this will set the mood for change management. HR then would support by communicating the objective and plans clearly to get the buy-in from other leaders first. Well-informed leaders will feel empowered to disseminate information to their people.
Without a doubt, HR must be good with communications management, being able to communicate especially the hard messages in ways that people could relate to and want to support. To do that, a lot of time and planning is needed beforehand, coupled with numerous challenge mitigation during the execution.
Business Reality
In business reality, the CEO must have an exceptionally good relationship with the CHRO/CPO (Chief HR Officer/Chief People Officer). HR is the communicator on behalf of management, and they are the ones in charge of implementing ideas and plans for the employees. HR people would need to gauge differences between the dream (what the ideal end goal is) and the reality (what can be done by people within their capacity).
"HR is the communicator on behalf of management, and they are the ones in charge of the implementation of ideas and plans for the employees.

Kristine Janice A. Bandayrel

Global HR & Talent Management Practitioner
Hopes for Human Resources
When we think about HR, we should stop thinking of the transactional functions of the department. Whatever is transactional and repetitive will be taken over by technology, sooner or later. So, when we strip the function of HR down to the essentials, we will see that the department exists for a sole reason: being the intermediary between people.
When we think people, we should think of their development. As an HR practitioner, it is my dream to see organizations put more efforts to train and re-skill their people for the future of work so that they could reach their potential. If I may quote Sir Richard Branson's famous line, "Train them well enough to leave, but treat them well enough to stay". I am a firm believer that well-trained employees can contribute way more to an organization.

Richard Branson's famous quote. Image by Michelle Lim
Case In Point
One example is the current pandemic situation. When calamity hits, or an unexpected twist of event happens and throws the world into chaos, we need to be agile enough to pivot and change whenever necessary. This pandemic is a great litmus test to highlight to organizations the readiness of their people to embrace change. COVID-19 has prompted organizations to remain steadfast and count on the resilience of their people to adapt to various changes in the most unprecedented speed because business implications are huge.
Bottom line...
What does this pandemic tell us in HR? More than ever, HR should aim to create learning organizations where everyone can have access to vast opportunities to continuously improve themselves and become well-equipped to keep up with the times.
With technological advancements in HR systems, HR can very well leverage from the employee data to understand more about their people. People analytics can reveal insights about levels of engagement as well as skill and knowledge gaps in the organization which can be used to develop better talent strategies and programs to increase employee value.
At the same time, HR will endeavor to promote the idea that change is not something to fear about but something to embrace and learn from. Everyone in the organization matters as active agents of change and HR will strive to support, develop, and empower people for the future of work.
Main image via Adobe Stock
About Kristine Janice A. Bandayrel
As a People and Culture champion with over a decade of professional experience in the global Human Resources & Talent Development space, Kristine Janice (Jab) is passionate about creating conducive environments that positively impact the development of talent in achieving their full potential. Jab earned her Master of Business Administration (MBA) from GLOBIS University – Graduate School of Management; a Diploma in Industrial Relations from the UP School of Labor and Industrial Relations and a Bachelor of Arts in Psychology (Magna cum laude) from the University of the Philippines – Diliman.
Areas of Expertise
Global Business and Talent Strategy
Cross-Cultural Leadership, Learning and Organizational Development
Employer Brand Marketing & Analytics
Employee Experience – Engagement and Enablement
Connect with me on LinkedIn!