The Importance of Communication in the Workplace
Peter Drucker once said, "The most important thing in communication is to hear what isn't being said."
Communications in the workplace is one of the signs of a high-performance culture, central to all business goals. Creating and maintaining a positive work environment is what means effective workplace communications. The recent change to primarily virtual work across numerous industries has redefined workplace communications function and form. According to the last statistics, there is a need to improve communications in the workplace. But first things first – what is effective workplace communications?
Cecilia Siu, Director of Communications from Philip Morris Japan, affirms that efficient communications occurs when a message is sent and received accurately. In every aspect of life, professional and personal communications are essential to success and happiness. Cecilia firmly believes that leaders, communicators and marketers should act as catalysts for change, enhance corporate trust among employees, and increase engagement, leading to a successful organization.
NR: What do we mean by effective workplace communications?
CS: Workplace communications is all about the exchange of information through multiple different mediums. Effective workplace communications mean that the employees are receiving relevant information in a transparent and timely manner, and are able to understand and act on it. The communications should also foster trust among employees and increase engagement which ultimately leads to a successful organization. Employees want to be included in the Company's progression and want to feel included, too.
"Communications is one of the driving factors of any outcome becoming rational or reasonable and will also create the potential for an even better outcome and understanding.

Cecilia Siu

Director of Communications, Philip Morris Japan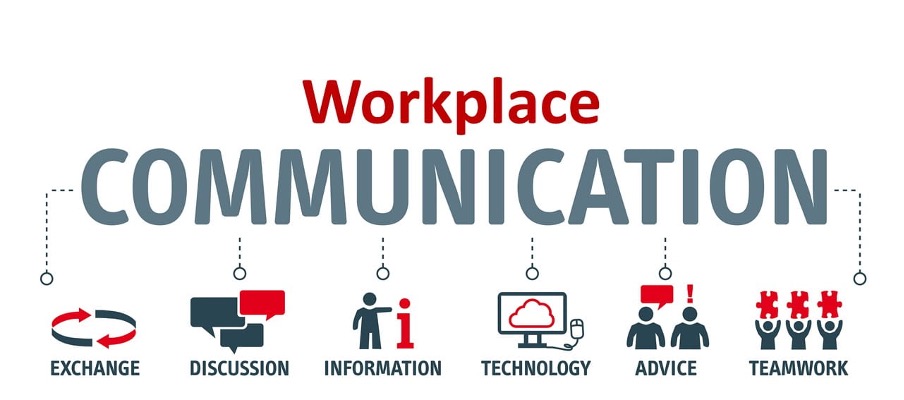 NR: Why is communications so important in the workplace, especially now when the COVID-19 outbreak forced many people to work remotely?
CS: Employee Communications is essential for the health and stability of any organization. If you have a clear employee communications strategy mapped out to engage your workforce, it will substantially impact the organization's success. COVID-19 has forced companies to shift the way they operate. With the health and safety of employees in mind, shifting to remote work is necessary. In addition, the pandemic also made us reconsider how we should connect and engage with our employees when they are dispersed, may have different family situations, personal circumstances, and work situations. Some of us are alone and may feel isolated; others are grappling with a "crowded" working from home situation.
The key is to communicate to them in a timely and transparent way – provide them with the latest company news, effectively communicate and share with employees the update on COVID-19, guidelines, and even tips for health and well-being, as well as look at ways to connect them with each other virtually.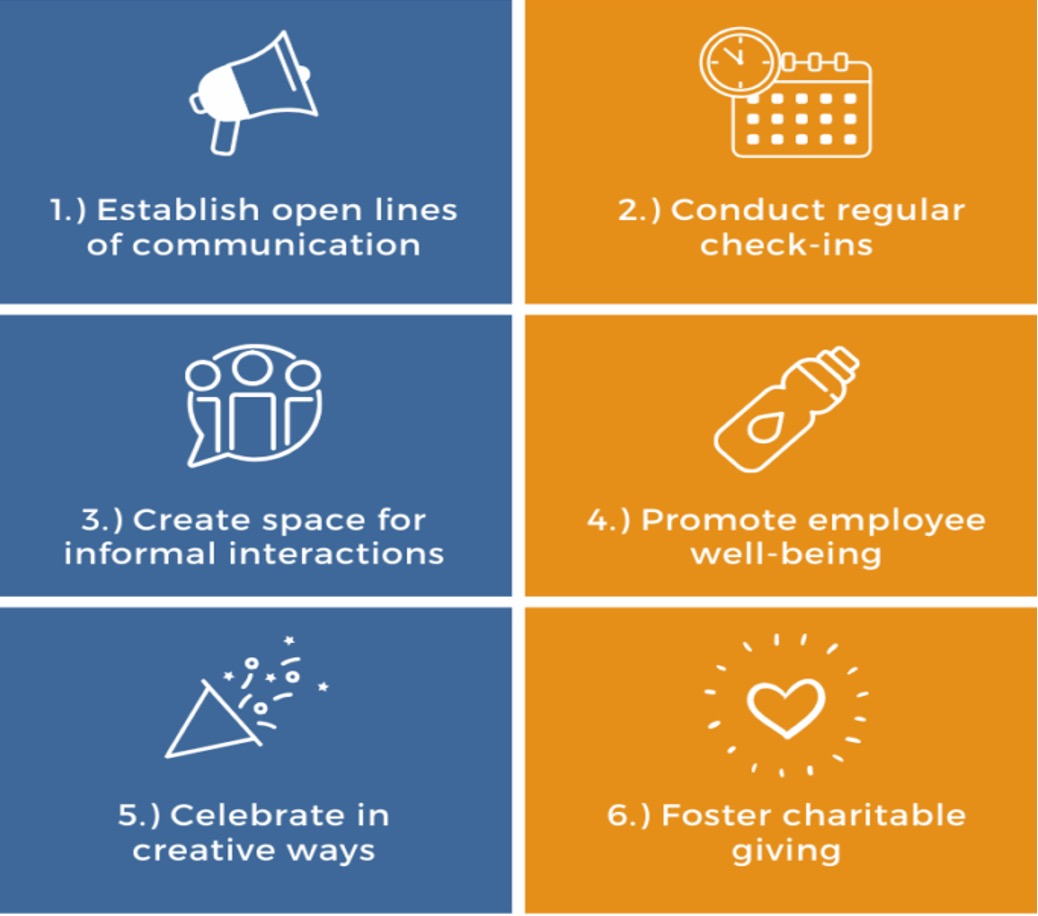 Six ways to keep employees engaged and connected during COVID-19. Image via fmpconsulting.com
NR: What to expect in the future of Corporate Communications? How will this unprecedented interruption change the workplace culture, and what can we expect when we return?
CS: As I touched on earlier, the pandemic made us rethink how we should connect and engage with our employees. Many companies already announced their remote work guidelines. We are no different. This new way of working will not change. With that, using virtual platforms to engage is a must.
"As things get back to normal and if employees can get back to the office, we also need to ensure that there can be in-person interaction between people again.

Cecilia Siu

Director of Communications, Philip Morris Japan
NR: Once business leaders realize the importance of effective workplace communications, how do we determine if we communicate effectively across our organization? How can you improve how your organization communicates?
CS: Communications are two-way. Our job does not end simply because we have sent out a message to the employees.
The insights of the employees will be the best assessment on whether the communications are effective. We conduct employee focus groups (employee listening sessions in small groups) and surveys to gauge their understanding of what has been communicated and solicit their input on what should be improved, what they would like to hear more about, and how they would like to receive the information.
We want to know what is on our employee's minds. What are their concerns? What is bothering them? What are they grappling with, and how can we help. Use the insights to fine-tune your employee communications strategy.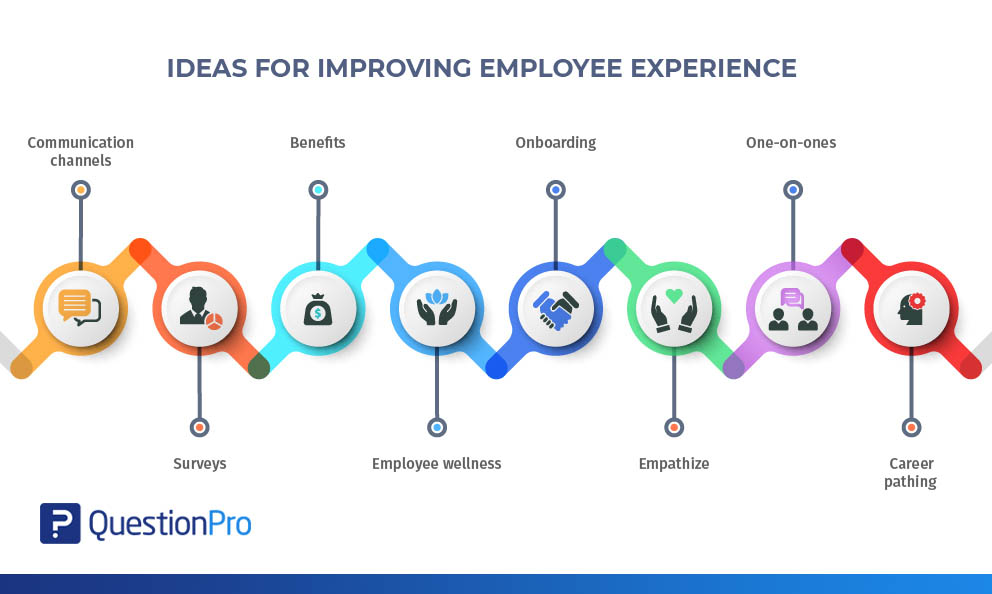 Ideas and key tips to improve your organisation's employee experience. Image via questionpro.com
NR: How do you quantify and qualify effective workplace communications?
CS: I discussed this earlier with regards to getting feedback from employees on your communications. That will be one way of looking at whether the communications are effective. We also do what we called the Employee Survey, which measures several dimensions, including communications. In Philip Morris, we run such surveys at least twice per year. Through this, we can better understand where we stand and whether we have made improvements in engaging with our employees.
NR: What effective communication strategies can we use at work to increase productivity?
CS: It boils down to three things:
One is the message – what are you trying to communicate? The quality of the content is vital. And you cannot communicate just once but multiple times until the message is clearly understood.
The second is the means/channels to communicate – You have to consider what channel is most effective to deliver the message. Is it face-to-face, email, intranet, and today's virtual meetings/platforms? For example, a sales force who is always out there in the field may prefer face-to-face or virtual meetings earlier in the morning or receive an email instead of going to the intranet to get the news.

The third is empathy –

 Communications need to be relevant. I.e., they need to pick employees up where they are at any given point in time. Corporate boilerplate language won't help and not feel authentic. That is why we put much effort into understanding our employees' concerns.
NR: How to create a positive brand image through communications?
CS: Building a positive image, whether corporate or product brand, takes time and effort. It is essential to invest in it. I can speak to you on the corporate side. My role is to proactively manage our company's reputation by actively and compellingly telling our differentiated stories around our vision and innovation. This can be achieved through PR, thought leadership platforms, etc.
NR: How important is the message?
CS: To truly communicate, you need to know that the information was received and understood. It is extremely important to have a message that is easily understandable for your target audiences and that they will take action as a result of that.
Clear messages ensure that you speak within your company, both internally and externally, with clear, consistent, and accurate statements that can be backed up with factual data. The message is not a slogan. This is not necessarily what you find in an ad. It's more about the essence of your company, your product, and your value proposition.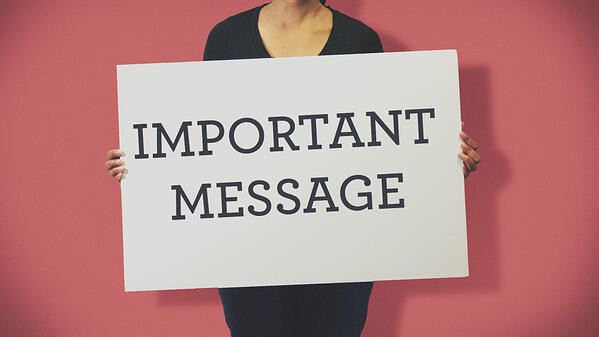 NR: Organizations share information and ideas differently. New communication tools like Slack, Zoom, Microsoft Teams, Jell, and Twist streamline messaging across organizations, amongst teams, and between individuals. But what makes the messages sent on these platforms valuable or not?
CS: I am not familiar with some of the platforms you mentioned, but I have used a couple. But indeed, different platforms have their functionalities. Platforms also seem to have adjusted rapidly to the increased need for virtual meetings. If the platform allows the employees to collaborate and share information much more accessible, then the tool can be helpful. Still, we need to ensure that people are adopting the platform. For example, we have Slack in my previous company. However, not all employees prefer to use and engage in the medium. At present, I am using Microsoft Teams to use for chat, meetings, sharing files, and engagement with external partners. As every employee has to move over to the platform and be introduced right before the pandemic, we all find it extremely useful to have a tool like that.
NR: Nowadays, companies are offering the same product, and it's challenging for them to differentiate, so why is having a communications strategy essential?
CS: For companies to be successful, an effective communications strategy is imperative. Without it, there could be an adverse impact on the work environment. In addition, it is challenging to make your product stand out in an oversaturated market or if your product is a commodity, you still need to communicate to your customers the value proposition, reasons to believe, and functional and emotional benefits of your product. You have to understand your competition and what they are trying to do, and what your customers care for. With the insights, you can then build a solid communications approach. I want to emphasize that for our industry, however, we distinguish between corporate communications that are aimed at the general public and information about the Company's mission and activities and initiatives, and Marketing and Brand communications, which are directly addressed to the consumer and inform about the product and brand proposition.
"Effective communications strategies in business can help organizations improve the workforce's overall productivity, create a positive presence for the organization in the market, and instill a sense of trust among employees. These factors play a significant role in the success of a business.

Cecilia Siu

Director of Communications, Philip Morris Japan
About Cecilia Siu
Cecilia Siu is the Director of Commnunications, Philip Morris Japan since May 2019. Prior to  Philip Morris, Cecilia was  the Director of Communications, Brand Experience and Corporate Citizenship of IBM Japan. She is a results-driven communications and marketing executive with diverse corporate and agency background. She has both business-to-business (B2B) and business-to-consumer (B2C) communications and marketing experience. Having lived and worked in multiple countries, Cecilia appreciates the diverse cultures and thinking.
During her career, she has driven successful results for world-class global companies, including General Electric/GE (Plastics and Healthcare Divisions), IBM, FedEx, and many others. She  believes that communicators and marketers should act as catalysts for change, enhance corporate reputation through internal and external stakeholder engagement, and support business strategies and growth.