It's All About Art
THE BIG INTERVIEW

with

GAIA MENEGONI

about what an art curator assistant job consists of within an art exhibition and how we can communicate through art
Japan has a fascinating and multifaceted culture. On the one hand, it's steeped in the deepest of traditions dating back thousands of years – on the other, it is a society in a continual state of rapid flux, continually shifting fads and fashions, and technological development constantly pushes back the boundaries of the possible. As all of these elements have become integral parts of modern Japanese life, there's no escaping their influence wherever you travel in Japan, and this is part of what makes it such a fascinating country to visit. There are many ways to look at art and speak about art, especially here in Japan. As visitors or art lovers, we are probably used to stepping into a gallery and looking at carefully displayed artwork. We know there must be a process behind each piece's selection. Each piece tells an individual story in which the protagonist is either an artist, an art movement, a type of artwork, a world around us, or a historical context. The person in charge of completing this selection is the curator or curator's assistant, perhaps not the most visible or recognizable persons in a gallery, but possibly one of its most important figures.
To learn more about the art and art industry, we sat with Gaia Menegoni.  Gaia is an Art Curator Assistant and Event Manager of Akio Nagasawa Gallery (Tokyo), with more then fifteen years of experience organizing music live shows, photo and art exhibitions of emerging international artists in France, Italy, Japan.
NR: How do you get involved in the art world?  Can you tell us a bit about yourself?
GM:
First of all, I would like you all, dear readers of Nagaoka Review, to put on your favorite music. If you are a curious soul like I am, I would suggest you listen to my most recent discovery: 
DEGURUTIENI
from Japan. But any music you fancy should just work well…
I've been surrounded by art since I was a kid, and this is how everything started. I was shooting with a vintage camera in high school, a Rollei 35, belonged to my grandfather, and developing my photos in my parent's house bathroom with an old enlarger from the '60s. Meanwhile, together with my schoolmates, I was engaged in live events in our school and our local squats. As music and photography are two deeply interconnected form of communications, since the very beginning I found myself surrounded mainly by musicians and photographers whom in time became some of my best friends.
Hanging out with so many different artists from all over the world and from other spheres of art (often artists are not just good at one thing only, they can be good musicians and draw beautiful comics, or be photographers and sublime DJs at the same time) made grow even more in me that hidden feeling. I always had since I was a little child: to become an artist myself. I struggled a lot to find out which was the proper form of expression for me. Maybe, for this reason, it had never crossed my mind to start a professional career in art, although I had a great passion for it. But being in contact for so many years with people from the international music and photography scene made me realized at some point that this was something that I could do and I would like to do. This is probably the main reason I was drawn naturally to this world.
NR: Discussing the evolution of the concept of art, what the art means to you?
GM: Art is part of my life, and I think it's part of everybody's life. The ancient Greek thinkers discerned between physis (nature) and techne, which was translated with the word ars (art) in Latin. But then, for the ancient thinkers, the ars was something standing in between the techne and the physics. Everything was ars. The ars of the architects, the ars of beautiful sewing cloths, the ars of sculpture, and any craftsmen's skills were called ars. Simultaneously, the art in the most modern meaning was considered an irrational activity, strictly related to Plato's mimetic theory.
The imitation of nature originated by the artist's furor poeticus would realize what we consider now art. It is irrational that at the same time needs deep knowledge and skilled use of various techniques. Through art, you can investigate nature as well as yourself, your own life. Maybe this is also why different people can experience other emotions in front of the same art piece.
I think art is in everything in nature. Arts surround us, and we don't realize it. Most people don't know it. Everything is art

Gaia Menegoni

Exhibition and Event Manager
Art is a thinking tool and represents the means for investigating and understanding others as much as ourselves and the world we all live in. This is what art represents for me.
NR: You say that you cannot be an artist, but I think you may be considered a young artist who connects people from art between them; you can be an artist who combines people with art.
 GM: Yes, being a people networker can be considered a form of art. It's another kind of art being able to understand artists and directing their artistic flow. Being supportive and present, tiptoeing around them without interfering too much. I don't think of myself as an artist even if a lot of person have been telling me that for a long time. I'd rather consider myself as a magnet for artists, which sometime can work as a compass.
Spanish photographer Veronica Gonzalez Mayoral and Gaia during the opening of the photo exhibition "Panzer", at About, Venice, Italy (2018). Image courtesy of the artist.
NR: How do you get inspired? And what inspires you the most? Movies, books, or magazines? Or is it just what's around you?
GM: Well, this question is straightforward but at the same time challenging. I could say that everything that surrounds me inspires me. Most of the time the inspiration comes­ from the people I work with, what's happening at the moment, and of course, it depends a lot on where we are.
NR: What do you think are the differences between artists and curators? Do they share the same theoretical background?
GM: Essentially, they are two very different species; sometimes, I get the impression they are at opposite ends. But this does not mean that they cannot share the same theoretical background or have a successful practice in both fields. The way of working between artists and curators is deeply personal. Some artists prefer you to take complete care of the installation, while others want total control over the installation process.
Collaboration might take different forms: a publication, an acquisition, an artist's lecture, participation in a group, or a thematic show, a solo project. But it is essential that down the road, the artist/curators will consider the project to be somehow significant in their development, not only as an artist but also as a person.
NR: Is collaboration an essential skill for curators? 
GM: Yes! Curators must be able and willing to collaborate and cooperate with a wide range of individuals, from artists to framers, printers, material suppliers, artwork carriers, graphic designers, conservators, electricians and surveyors, and the final beneficiaries audience and the artwork clients. One needs empathy and flexibility to collaborate successfully with everyone. Virtually everything I do for the gallery is a collaborative venture. This is due to the nature of the curator's role. Curators serve the institutions in which they work, and no decision is made in a vacuum without the participation and consent of many others.
NR: What makes a good curator?
GM: A good curator is not only a person who tells a good story but can surprise the spectator and build up a story in which something we know little about connects with something we do not know yet. If you ask me about what a curator does? It's to create a connection among the art pieces, which makes something even more valuable than each piece's combination. Finally, from my point of view, curating is an art in itself because the art pieces' connection within a context creates a storyline.
NR:How would you describe your approach to curating?
GM: I like to work directly with artists and develop new projects for a particular space or people. It's always been a way of working that I have enjoyed, especially when you have the opportunity to promote people's work, and I think most artists enjoy it too. Simultaneously, there is nothing more rewarding than researching a little-known or new subject in-depth and presenting your findings in exhibition form. It's like uncovering a mystery and sharing, and at Akio Nagasawa Gallery in Tokyo is exactly what we do.
NR: How do you come from being a curator at the artistic and research space "About Venezia" in Venice, Italy, to work with art director and curator Akio Nagasawa in Tokyo?
GM: Before coming to Japan, I organized many photo exhibitions of photographers that I met around the world during my stays and travels in many different countries, especially in Europe and Japan. Therefore I had the chance to meet a lot of people, especially photographers. Once I went back to Venice, the city where I was born, my first idea was to combine tourism and art because I wanted to keep the art life alive in a town that was only focused on tourism. At that time, I called all my friends from all over Europe to display their works in Venice. There are a lot of galleries in Venice. But no gallery is open to young emerging artists. The main problem is related to space; there's a lot of creativity, but there are no spaces.
Installation of exhibition "Panzer" by spanish photographer Verónica González Mayoral at About, Venice, Italy (2018). Image courtesy of the artist.
GM:I have many friends working in the movie sector as well. One of these friends contacted me because he was looking for a Japanese-speaking coordinator to assist Kenji Ishiguro during his photo shooting in Italy. Artist Kenji Ishiguro, is one of the relatively known Japanese photographers of the post-war who also worked with the movie director Shohei Imamura. Our collaboration was very successful, and Ishiguro called me again the following year when he returned to Italy. In 2018, Ishiguro introduced me to my actual boss, gallerist, curator, Akio Nagasawa, on one of my trips to Japan.
When I met Akio, I didn't realize that our conversation was a job interview; I went to the gallery just because I knew it was one of the best galleries in Japan for Japanese photography and represented a lot of really well-known artists. But Akio asked me if I wanted to join the gallery because they looked for someone who could speak Japanese and English. Also, I speak fluently Spanish, French, and Italian, and this knowledge turned to be very helpful in the photography world of private galleries. It eases the communications with our clients whose 70% comes from all over the words. For me, accepting this invitation was something very spontaneous.
"Still, at the same time, I was like realizing a dream because living in Japan for an extended period was one of my goals, and working in a gallery, a real gallery. I mean, a severe gallery was another dream

Gaia Menegoni

Exhibition and Event Manager
NR: What kind of gallery is the Akio Nagasawa and what is the gallery vision?
GM: Akio Nagasawa founded the publishing house in 2006. His first aim was to make and re-publish beautiful photo books of established masters of Japanese photography, to spread this fantastic world and make it known by an international audience.
Akio Nagasawa Gallery was established in 2014, since then it has represented various Japanese and international artists, among them Moriyama Daido, Issei Suda, Eikoh Hosoe, Toshio Shibata, Shomei Tomatsu, Kenji Ishiguro, Daisuke Yokota, Hajime Sawatari, Eiichiro Sakata, Takayuki Ogawa, Tatsuo Miyajima, Kou Inose, William Klein, Sarah Moon, Daniel Blaufuks, Antony Cairns, Mari Katayama, etc. The gallery has two different venues in Tokyo, one in Ginza, where the most well-known artists' exhibitions are held, the other in Aoyama, a younger and lively area, where the shows are mainly dedicated to emerging artists. Akio Nagasawa Gallery is a point of reference in the world of photography for all those who are interested in this art. 
NR: What is the most satisfying part of your job as a curator's assistant at the Akio Nagasawa Gallery?
 GM: One of the most satisfying aspects of my job is the degree of physical access. I'm granted incredible pieces of art daily. It is a true privilege. And with it comes a special kind of knowledge. I also love telling stories for the public's benefit, creating a relationship between people and promoting artist's creation.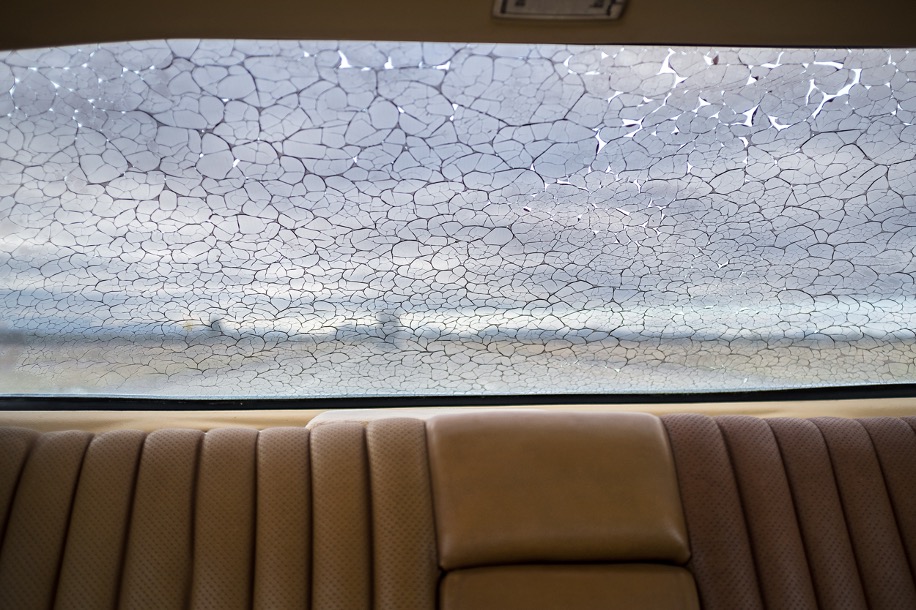 NR: How important is a communication in art?
GM: Typically, in a visual form and producing works to be appreciated primarily for their beauty or emotional power. Art is to be found in how the media is used and how the content is expressed. Listening, reading, and viewing are ways of receiving information, and of course, art is a form of communication, and communication is essential in art. You need to communicate; you need to communicate with people. You need to communicate with clients and artists properly. It's necessary to understand artists and the client's needs.
Communication with the artists also is quite essential but is not easy. Artists are bohemian people. Sometimes you need to be patient, considerate and dedicated to communicating with them in many ways to find the key to communicating with them without letting them feel anxious.
"Art is the expression of inner filling or application of human creative skill and imagination

Gaia Menegoni

Exhibition and Event Manager
NR: Have all these years of being involved in photography, on so many levels, changed your way of seeing the world?
GM:Oh yes. Indeed. I always thought that the vital part of art was the final product, a photo, or a song. Working for so many years with people from different areas of art and interacting with my artist friends made me realize that it wasn't only about making up beautiful things. There is an entire world behind every single piece of art. A world made of hard work, of sacrifice, sometimes of privations at different levels. We all take part in this circus to tell the most beautiful and interesting story of real life.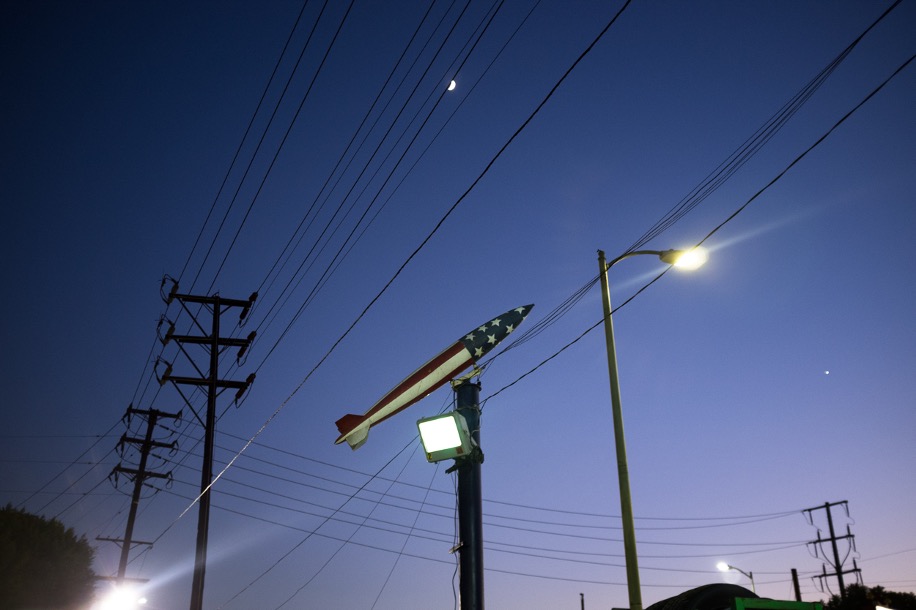 NR: AKIO NAGASAWA Gallery it's a based gallery and publishing company with good feedback from various parts of the world about the photobooks you have published. What is it about the essence of photography that have the power to move people so profoundly, enough to encourage change?

GM: That's a fascinating question. We know that photography is a handy tool, and we've gotten very used to that. But the most interesting thing about photography is its relationship to the real world. And that's the main reason why we all look at photographs. Firstly, a picture is worth a thousand words because it was supposed to tell you the truth; more precisely is a form of representation. It's something about the concept of believing true what you can see. But artistic photography has an essential role because it deals with reality and at the same time can verge on fantasy.
And now, don't forget to turn off the music!
Gaia Menegoni
Gaia Menegoni is an Art Curator and Event Manager based in Tokyo, Japan. As a director and curator's assistant at Akio Nagasawa Gallery, Japan, she takes care of Japanese artists' international exhibitions represented by the gallery. She manages and coordinates the relations with artists and is in charge of the PR with global media. As an art director and editor assistant, she is in charge of international clients, handles gallery participation in international art book fairs, and takes care of the publications in collaboration with European publishing houses. She has been organizing live music shows, photo and art exhibitions of emerging international artists for more than fifteen years in France, Italy, Slovenia, and Japan.
Since 2016 she has been collaborating as a curator at the artistic and research space "About Venezia" in Venice, Italy. She has a Master's degree in Japanese Language and Far East Fine Arts and several specialization courses in Public Relations and Marketing with the Far East. With over ten years working in the marketing department's tourism sector and inbound and outbound departments, Gaia fluently speaks and writes business-level Japanese, English, Spanish, French, and Italian.
The main image via

Gaia Menegoni