Situated in the northwest Pacific Ocean, bordered on the west by the Sea of Japan, and extended from the Sea of Okhotsk in the north toward the East China Sea and Taiwan in the south, Japan is, of course, eternally beguiling, and unique. With a nation consisting of more than six thousand islands. This staggering number of islands and its temperate climate and distinct four seasons combine to make a country with many varied and fascinating local cultures. Cultures with a long history of traditions and personal values.
Suppose you're visiting Japan at the end of April and the beginning of May. In that case, you'll notice that trains and especially Shinkansen, the famous bullet train, airports, and other great sightseeing spots get very crowded. There is a simple reason; it's Golden Week in Japan – one of the busiest weeks in Japan besides the Japanese New Year and the Obon week.
Each day between April 29th and May 5th Japanese people celebrates a different holiday beginning with Showa Day, Constitution Day, Greenery Day, and ending with Children's Day. The golden week provides a great cultural experience, and celebrating Japanese holidays allows you to know Japanese culture.
April 29th - Showa Day (昭和の日)
Showa is the word used to describe the entire era in which Emperor Shōwa (Hirohito), 124th Emperor of Japan, ruled. Emperor Hirohito had the longest reign of any Japanese Emperor from 1926 to 1989.
Etymological, Shō (昭) means "shining" or "bright," and wa (和) means "peace," signifying the "enlightened peace" that citizens receive. This day, April 29th, is intended to reflect on the events during the Showa period, including World War II events and the removal of Imperial rule. It is an embodiment of enlightenment and peace.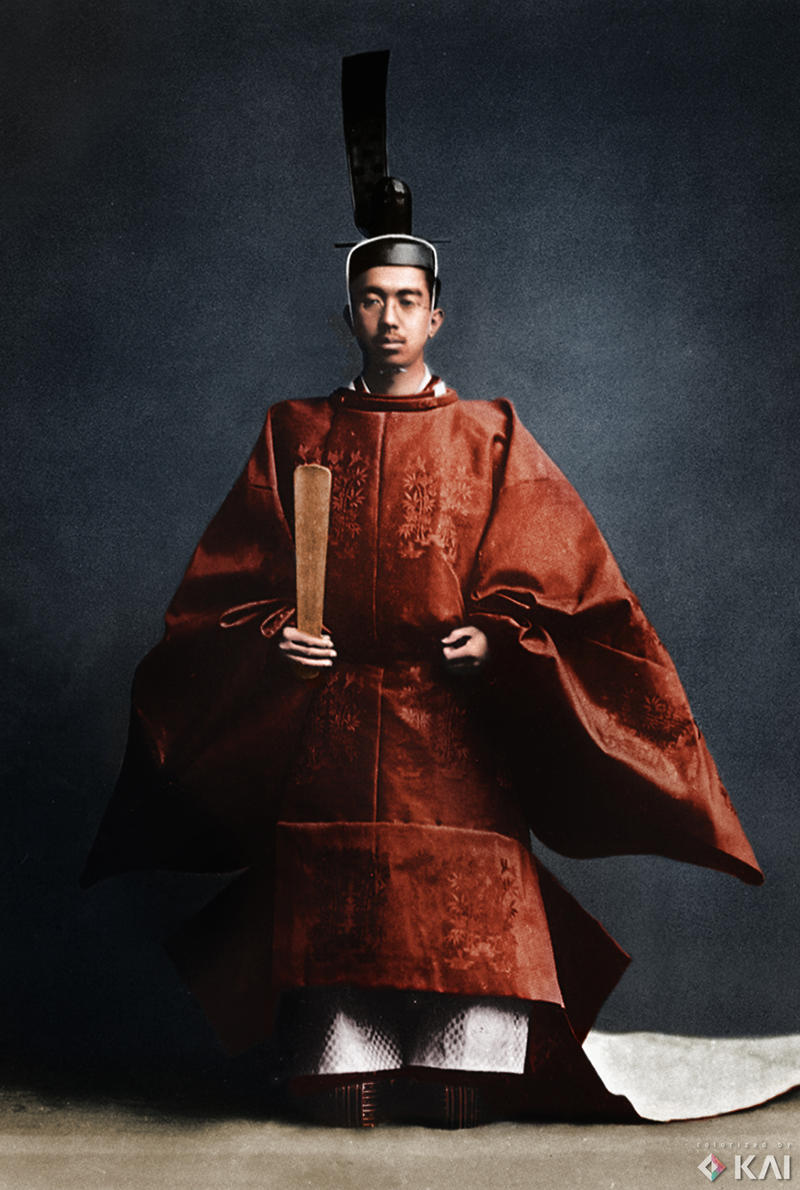 The image of The Emperor in 1928
May 3rd - Constitution Memorial Day (憲法記念日)
The second holiday of Japan's Golden Week after Showa Day comes on May 3rd. This day is not only the first public holiday of May but also is a national holiday in Japan as it is celebrated as "Constitution Memorial Day". After the surrender of Japan in World War II, the Japanese government and USA General Douglas MacArthur cooperated in the drafting of the new constitution, the current constitution of Japan. This new constitution takes two years but was finally ratified on the same day as Emperor Meiji's birthday, November 3rd, 1946, and entered into force on May 3rd, 1947.
This day it's the only day that the Diet Building/Kokkai Gijidô (国会議事堂) (the assembly or maximum power organ of Japan) opens its doors to the public, and it's a day to reflect on the democracy and government of Japan.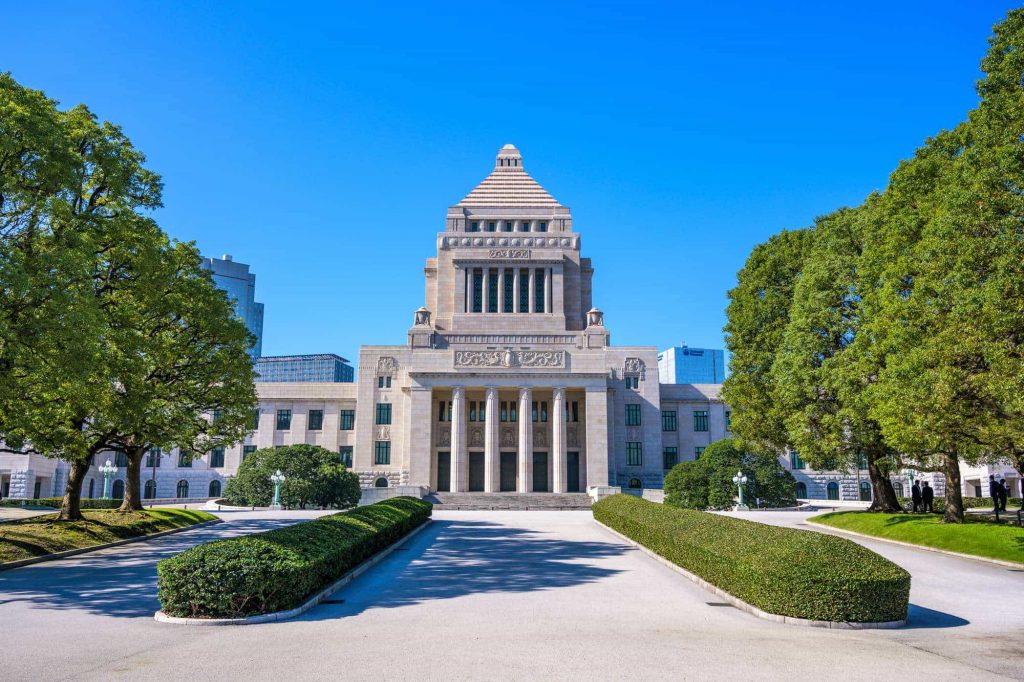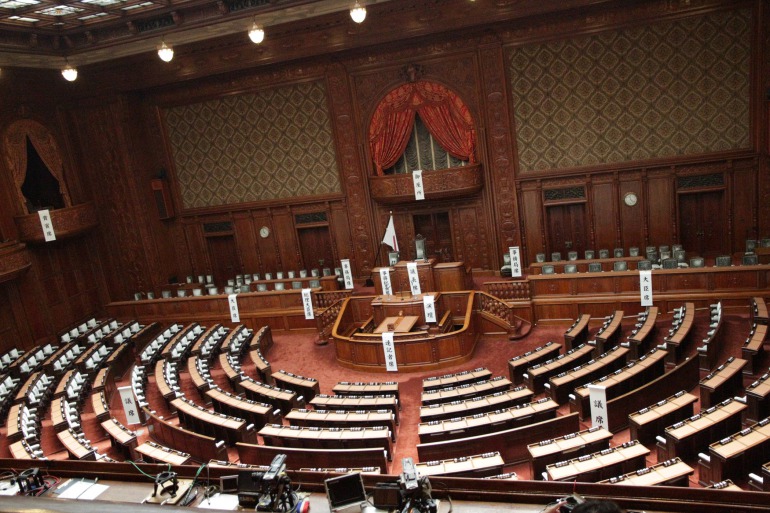 The National Diet building in Tokyo/(Ministry of Foreign Affairs). Image via thegate12.com
May 4th - Greenery Day (みどりの日)
Creating a society in harmony with nature is Japan's top priority. Since ancient times, Japanese people have long appreciated the presence of life in all aspects of nature—from landscapes and climates that change seasonally to the plentiful freshwater found throughout the country. Their reverence for natural life enables them to coexist with nature and to say that the origin of Japanese values and culture lies in Japanese people's close relationship with nature would not be an overstatement.
"Greenery Day," one of three holidays during the Golden week, is a day to value nature and greenery. It's said that the origin of the name comes in honor of the late Emperor Showa (Hirohito), who was known for his fondness towards plants and nature. Since its establishment in 1989 until today, this occasion has always been meant to encourage the general public to be more appreciative of nature and be grateful for its gifts and blessings.
Before 2007, Greenery Day was celebrated not on May 4 but originally on April 29 because the Japanese  practice celebrating the Emperor's birthday reigning in the country as a national holiday. So when Emperor Showa (Hirohito) ascended the throne in 1926, April 29 has been celebrated as a national holiday called – The Emperor's Birthday. Upon his death in January of 1989, his successor and eldest son in the Imperial family, Akihito, succeeded to the Chrysanthemum Throne. Consequently, the Emperor's Birthday should be moved according to Emperor Akihito's birthday, but to honour the Emperor's affection towards nature itself, the "Greenery Day" holiday was created and was first celebrated on April 29 1989.
Currently, both "Showa Day" and "Greenery Day" had formed part of the country's famous Golden Week. Following a revision of the law about public holidays, in 2007, Greenery Day moved to May 4, and April 29 was changed to Shōwa Day.
May 5th - Children's Day (こどもの日)
The Children's Day or  Kodomo no Hi is a Japanese national holiday that annually takes place on May 5 and is the final celebration in Golden Week. In Japan and a handful of other Asian countries since ancient times, this Day set aside to respect children's personalities and celebrate their happiness.
Children's Day was originally called Tango no sekku (端午の節句) – one of the five annual ceremonies held at the Imperial Court and was celebrated on the fifth day of the fifth moon according to the  Chinese calendar. After Japan switched to the Gregorian calendar, the date was moved to May 5. For a long time,  Children's Day was known as Boys' Day or also known as Feast of Banners, celebrating boys and recognizing fathers, as the counterpart to "Girl's Day" or Hinamatsuri (ひな祭り) every year on March 3. In 1948, the name was changed to Children's Day to include both male and female children and recognize mothers and fathers and family qualities of unity.
Kodomo no hi is mainly well known for the unique traditions and decorations associated with the holiday celebration. The symbol of this Day is the carp, and you'll see many carp-shaped windsocks flying around during this time. The carp is part of a Chinese legend stating that when carp swim upstream they eventually become a dragon. The carp are said to represent the children swimming to adulthood and growing as human beings. When the carp flags flap in the wind, they look as if they are swiming.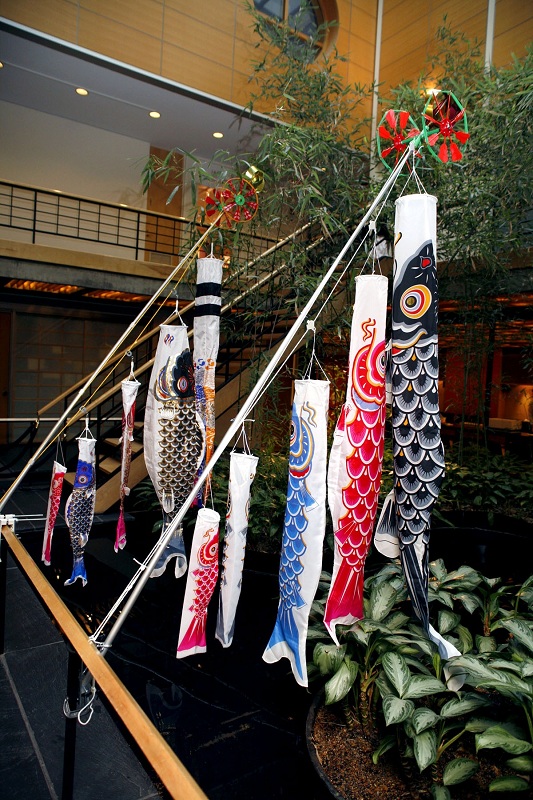 Koinobori fly in front of a house. Photo Credit: George Hirose
According to tradition, Japanese families display koinobori or cloth carp streamers outside of their houses to bring luck and good fortune to the children inside. Koinobori symbolizes the desire for children to become brave and strong individuals, and their meaning and arangement are significant. The black carp (Magoi) represents the father, the red or pink carp (Higoi) represents the mother. The middle carp represents the first child, with an additional carp added for each subsequent child with color and position denoting their relative age (usually blue, and sometimes green and orange).
As a part of historical and cultural traditions, Japanese families also display kabuto – samurai helmets, and gogatsu-ningyo – samurai dolls, and their armaments within their homes. The Japanese samurai dolls often represent traditional folktale characters such as Kintaro and Momotaro, who symbolize courage and strength.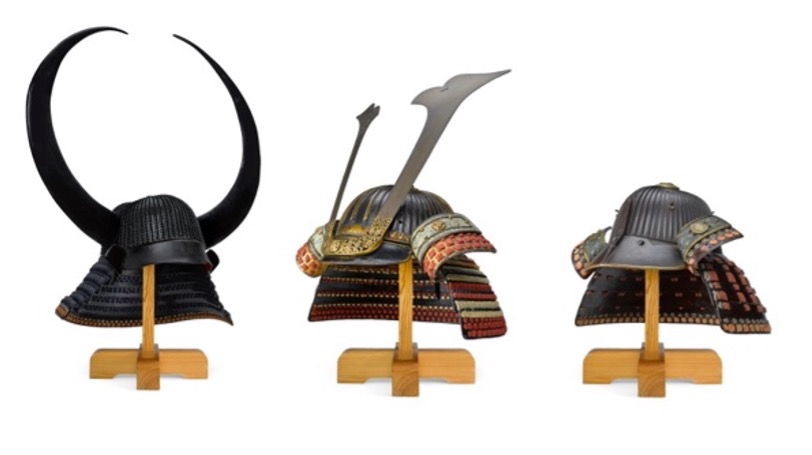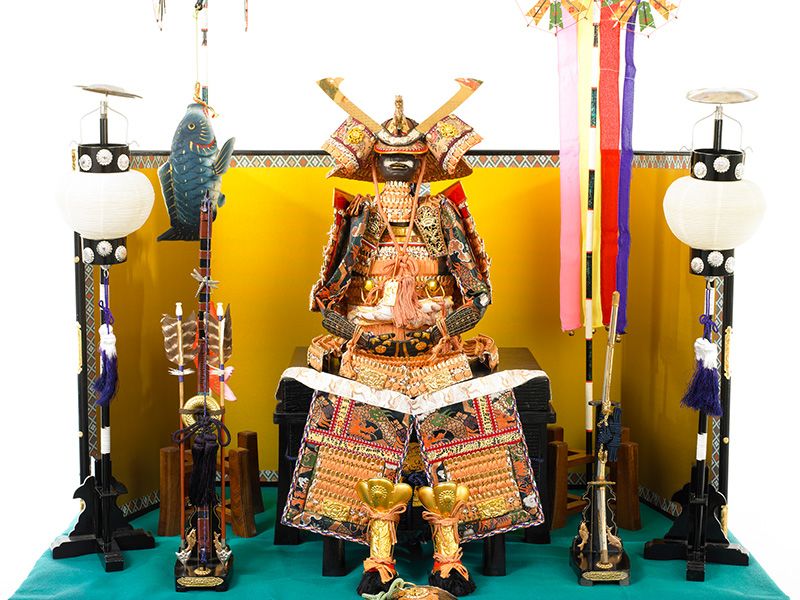 Kabuto and Gogatsu Ningyo (Warrior Helmet and May Doll). Photo Credit: Hideki Ueha
On this special day, children eat Kashiwa mochi (sticky rice cakes filled with red bean jam and wrapped in oak leaves) and chimaki (sticky sweet rice wrapped in an iris or bamboo leaf). In addition, Iris flowers, which correspondingly bloom in early May, are symbolically placed in homes to ward off evil. Moreower, it's customary to take baths known as syobuyu, which are filled with floating iris leaves.
Kashiwa mochi and Chimaki (Japanese dumpling). Photo Credit: Judy Ung