Is your career development where it should be? Are you conveying the right network image, or are you still looking for the right people and connecting platforms?
Damon Mackey, President and CEO of Catalyst4MBAs, shares his insights and experience working with top consulting companies in Japan and overseas, revealing what opportunities are available at Catalyst4MBAs.
NR: Nagaoka Review
TM: Damon Mackey
About Catalyst4MBAs
NR: Please tell us more about Catalyst4MBAs and how you get started?

DM: After graduating with an MBA from Tsukuba University, one of Japan's top national universities, I saw a real need for connections between MBA graduates and top-tier organizations. I saw so many talented people graduating and having no career opportunities ahead of them. At the same time, especially in the case of traditional companies in Japan, there was no platform for MBA graduates to be brought into any of the many top organizations. That's when I decided we could build a platform to share ideas and make opportunities for highly motivated people happen – one platform to get multiple MBA benefits, to be used for connecting MBAs around the world, something like worldwide alumni. One of the things that people say is most important about MBA programs is the network of people you develop there. I thought, why should we have only a one-source network and alumni when we could have two, or three or multiple schools collaborating on a shared platform.
The altruistic idea behind setting up this company was to create an active platform where different MBAs can connect. In time, organically, driven mostly by the MBAs' requests for more job opportunities, it became a place to connect MBAs to the top-tier organizations that offer them the best and most suitable careers.
In the beginning, the company organized just MBA career events. As the organization started to connect, share, and grow, we held our first summit with the CEO of General Electric Co. as a keynote speaker and 300 MBA attendees. After building the MBA Career Forum into the country's largest, four years in a row, and holding the largest exclusive MBAs' and Mas' networking events around Japan, we streamlined those events into our Seminars and the large scale Summits. Our idea was to offer exclusive MBA Seminars held inside top-tier organizations' headquarters for select groups of MBAs to connect with CEOs and leadership career opportunities.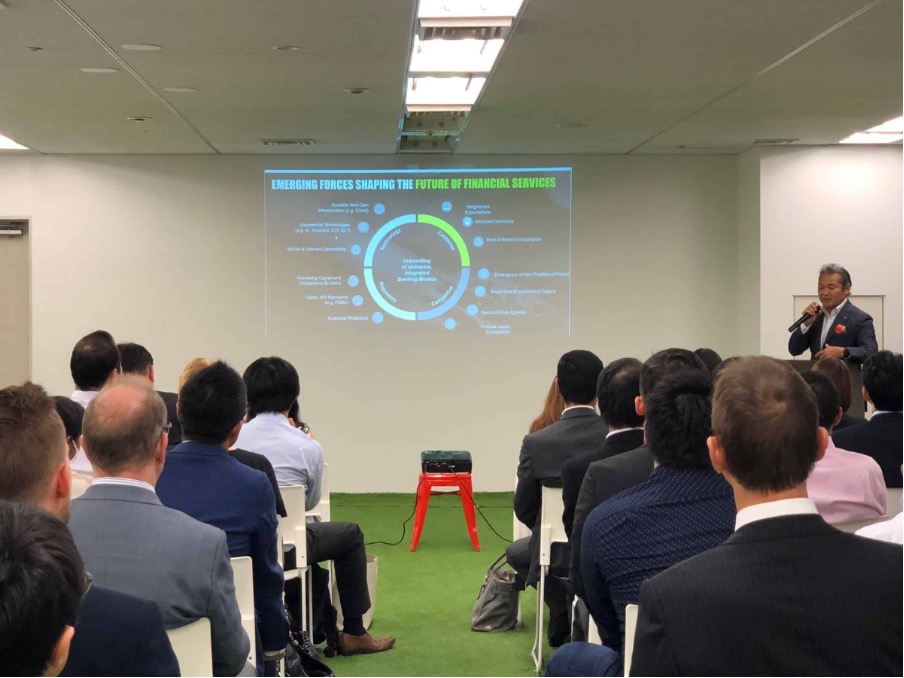 NR: Today's business models are using new technology to change traditional businesses, drive innovation, and create new and enhanced sources of value. What does this platform do differently from traditional business or regular job search training sessions
DM: Firstly, we are a very different type of organization, or platform, however you prefer to call us. The thing that makes the platform different is hiding in our culture and individual approach. We started the organization to help people connect, share, and grow, and our goals are to continue to put our people first, foster growth through world-class training, and work with integrity to build trust with clients. Catalyst4MBAs.com is focused on making connections, bringing MBAs and MAs together from top business schools to network together and to connect with the leading organizations that value this kind of talent and offer the best and most suitable careers.
We've had the great pleasure to work with a variety of people, companies and projects. We evaluate each project individually and work closely with our clients to deliver the best solution for their needs
Today, it's a pleasure and a privilege to work with so many talented MBAs, Mas and PhDs, as well as with other high potential people, and to be connected with so many of the top-tier organizations
NR: What Catalyst4MBAs is doing right now, and who is your team?
 DM: At Catalyst4MBAs, we continue connecting Big4 Consulting company Partners and Fortune 500 CEOs to MBAs, MAs, PhDs and experienced consultants. We hold Japan's most prominent MBA Summit and high-caliber, exclusive idea-sharing events. We started the company with the MBAs career Forum, which we do not have anymore, and right now, our events come in two different versions.
Our Annual Summits are a platform for top-tier organizations' employer branding activities and MBAs, MAs, PhDs and experienced consultants to gain insight from CEOs and to make high caliber connections, while sharing ideas on the forefront of modern business. The massive difference between our events and other agencies' events, is the next-level style of networking. Everybody is organized into groups of 10 to 15 people and they talk on different themes and share ideas within that group. After that, people can network freely, but it's a fantastic way to get started by meeting ten people and hearing real insights from experts in an industry on a given topic. It could be digital business, or it could be anything else.
Our exclusive Seminars held at the organization's HQ are called idea-sharing events, but for people interested in working in any one of the Big4, we create a connection to exclusive career opportunities directly with Business Heads, CEOs, or Partners. Those seminars are a fantastic way for people to speak directly with businesspeople, hear insight from them, and get connected to a job. This year, we're doing it online. But it is the same thing, really. You get to meet the person who asked questions, and then if that partner wants to move forward with you, they will initiate further conversations.
We gain productivity and a boost in creativity because we are bringing together individuals from different walks of life, cultural backgrounds, religions, and other areas of expertise. We're Asians, Americans, and Europeans. We're male and female. We're people coming from varied backgrounds and experiences, and each has unique ways and ideas to improve the products and services we're offering.
Basically, our team consists of consultants and associates here in Japan and overseas. We've been fortunate to get some highly talented people here. Those talent consultants are working with candidates and clients on a day-to-day business to get them introduced to various opportunities.
NR: Why do you need diversity in your team, and how do you manage it?
DM: Because we're living in a very diverse society. Still not convinced?…Well, I'm coming from a very diverse environment myself, and I believe that various teams bring broader ideas and new perspectives to the table. Various teams help you retain top talent, strengthens your brand image, and boost profits, in the end. Finally, in a diverse environment, people are more productive, creative and much more desirable to work with.
In short, diversity is not just a solid business concept all around, for everyone in any business, it's a key for our modern society to succeed in being inclusive and relevant. In order to achieve and manage the diversity in your team or organization, it is always good to start by successfully navigating your thoughts and actions into the group awareness of being more inclusive. What I mean by this is that simply putting up with diversity is not really being inclusive. We are just being tolerant. Inclusiveness begins when we all make a commitment and a conscious effort to learn from others, especially those very different others – those people who, otherwise, we would think that we would have nothing to learn from. This is where diversity starts functioning and where inclusion starts making sense to all.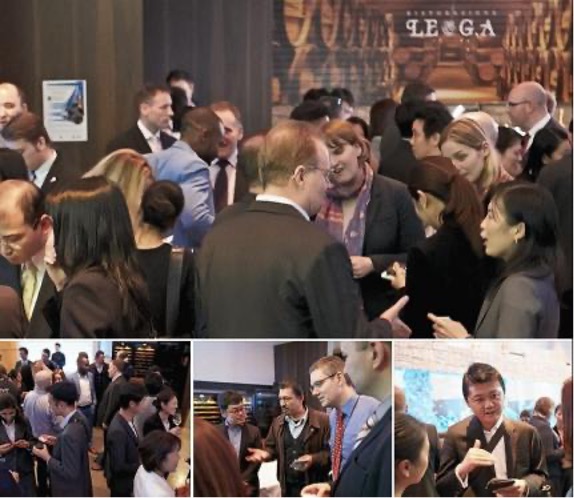 2014 Diversity Summit. Image via Peatix
Things are a lot easier for us because we are a sales organization, so our KPIs are very much aligned with modern people operations. As leaders, we are also supporting people every step of the way by helping them achieve their KPIs. Suppose we're talking about managing elementary numerical targets, because everybody has their weekly, monthly numerical targets to achieve, and also yearly targets too. Still, on the communication side things work out differently for every culture or, sometimes, ever every other person's background. We are seeing that across all cultures.
Communication can always be difficult even with people from the same culture, but it becomes more complex when we interact with other from different cultures and backgrounds. I am not only thinking of national culture – we could, of course, talk about work culture, group culture, family culture, team culture, and so on. Communication, integrity, and teamwork are fundamental matters, so we tried to create a family-like environment, so that people know they're working to help each other. Having a team around you that's willing to help you with anything new is extremely engaging. That makes a huge difference – just knowing that you always have someone you can rely on. That helps us build a shared sense of purpose and responsibility. That makes a huge difference and, unfortunately, when you don't have that culture people feel it instantaneously and they disengage in a matter of seconds.
"If people have a good purpose, everything else can fall into place, even if they are from very different cultures. A big part of my job is always to explain that we're doing this to help and support each other, so people understand why we're doing what we do inside the company. Thankfully the people at Catalyst call each other a TRIBE

Damon Mackey

President and CEO at Catalyst4MBAs.com
Think Tank events
NR: Who are your speakers and your beneficiaries?
DM: We work with the biggest multi-national companies (MNC) in the world and speakers are the Fortune 500 CEOs, other multinationals' CEOs, and then, of course, representatives of the Big4 consulting companies. To name just a few, we have had speakers such as the CEO of General Electric, the CEO of Philips, the CEO of Accenture, the President of Twitter and the Head of LinkedIn, the CEO of Uber, the CEO of Deloitte, the Managing Director of Digital BCG, just to name a few.
The beneficiaries are, needless to say, both the candidates themselves and the talent acquisition officers who are getting talent from our events. We organize Quality Circle sessions to get people started one meeting, talking and idea-sharing at these think tank projects and to generate targeted conversations leading for further hiring and on-boarding discussions.
"Our exclusive events bring together CEOs, Business Heads, Experienced Consultants, MBAs, Mas and PhDs from all around the world for idea-sharing, networking and select career opportunities

Damon Mackey

President and CEO at Catalyst4MBAs.com
NR: You mentioned integrity earlier. How does the organization work with integrity to get the top speakers and high-caliber people to attend Think Tank events and Seminars? 
DM: Integrity is essential because many Fortune 500 CEO speakers would not want to be associated with companies of lesser integrity. Our brand is very helpful in getting the fortune 500 CEOs and Big4 partners to want to work with us and was built on a decade of working with the highest integrity.. Our focus is to be an idea-sharing platform between these companies and their candidates and to operate with high standards of ethics and integrity, for the ultimate benefit of all parties involved. In the end to be a trusted partner in sourcing talent for the best organizations and create idea sharing events for high caliber people.
Our top speakers and the high-caliber people who work with us can recognize the integrity of our operations and they acknowledge and endorse our commitment to ethical business. They also share our commitment to create a diverse community built on inclusion, acceptance, and trust where can create personal rapport with respect and integrity.
Education/Training
NR: How does this platform help the young generation of students?
DM: One of the main recurring themes for students is to inspire credibility and interest with hiring managers. They can do so by going to career events, by reaching out to recruiters of by networking intensively themselves. There is an excellent chance for them to meet with hiring managers and to network proactively at our summit, as well as meet other high caliber people. Then, the seminar is a good way for them to meet directly for a job and to have an in-depth conversation about career expectations and growth opportunities directly with the hiring manager, which very few other organizations do.
To have strong network connections, you need to work with a trusted company or a group of professionals who can provide career support and personalized advice on the way. We try to give a strong chance for professional networking to our students through our events and with our people. Our events generally have only one or two speakers. Still, the people attending these events are high caliber people, many heads of business and hiring managers. If it was a digital event, will have people from really top companies and a lot of people from the consulting industry. So, it's a great place to idea-share and to connect.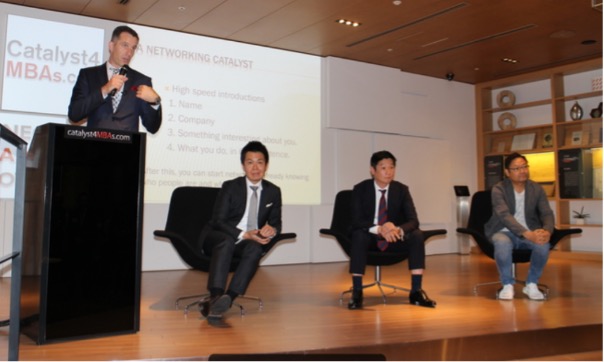 2017 MBA Summit. Keynote Speakers – President of Twitter, Partner of Deloitte Digital, President of Uber. Image via Peatix
International Experienceent
NR: What are some good international practices you would like to see adopted in Japanese companies?
DM: The first thing that would be healthy and would benefit Japanese companies is to be more diverse, inclusive, and flexible and stop being concerned with age. People can consider this a problem, but it's ok if your manager is one or a few years younger than you. Hiring needs to be based on performance, not age.
Secondly, I want to see companies that know how to manage a considerable talent pool. And Japanese companies have a ton of talent here, but they still have a serious problem with not having enough people for the local workforce, simply because they don't know how to manage and engage their local talent. For example, there are many women in Japan capable and who actually want to work, but they don't go back to work after maternity leave unless they get either a really high salary or a lot of support from the business. I would personally like to see a social change taking place soon and a lot of corporate support in getting people, both genders, back to work after periods of absence. And there's no reason not to have that kind of environment available for all – regardless of gender, nationality, , cultural background or career aspirations.
The Future of Work
NR: How do you foresee the future of work in the next decade? 
DM: We've already seen a lot happen with work from home, but that does not mean it's not going back to normal once the Covid-19 situation is over. I don't think it would be good for Japan to go back to what they consider "normal office work" very quickly. Probably, some companies will keep a hybrid working arrangement – just some companies, though. That's nice for people to have the choice between working from home and working in the office. But another big issue for many companies is that they don't even have to be in the same country, region of city with their employees, because many people work from home. Right now, our company has an office overseas. We have video capabilities, and we can chat with our colleagues overseas throughout the day as we need. It's almost like being in the same office because we can look at each other and talk to each other, share materials and co-create on multiple platforms throughout the day. Here is the future of work, in the capabilities to communicate with each other, to understand and accept each other, and to co-create meaningful value for the society and everyone else involved.
With almost 20 years in consulting and training area, Damon working together with MBA programs worldwide to bring them together with global organizations that value the MBA. Currently coordinating exclusive MBA Seminars and the Worldwide MBA Summit (most prominent of its kind in both Tokyo & Shanghai) to introduce top-tier organizations with the driven, experienced, multi-cultural, global-minded leaders of tomorrow idea-sharing and select career opportunities.
Also, he advises executives on attracting & retaining MBAs, Masters and high-performance people, while career coaching worldwide MBAs and experienced consultants.
Damon Mackey prefers to say that he introduces people to careers, not jobs, that they can love, and his job is to make select connections for people to open up their natural gift.  The ultimate goal is to help people find a career that they can't outgrow while finding unique organizational talent to make a difference and keep for the long term!