The growing concern of carbon dioxide emissions, greenhouse effects, and rapid depletion of fossil fuels raises the necessity to produce and adopt new eco-friendly sustainable alternatives to the internal combustion engine-driven vehicles. For this reason, in the last decade, electric vehicles (EVs) have become in some way widespread, principally because of their negligible flue gas emissions and lesser reliance on oil. The Japanese government has set 20-30% of all cars as an internal target for electric vehicles by 2030.
However, a fundamental problem associated with EVs is related to the capacity of batteries installed and the charging time. Takumi Yasuda, a Ph.D. student at the Nagaoka University of Technology, is trying to develop a quick-charging system for electric vehicles.
Who is Takumi Yasuda?
Takumi Yasuda is a 3rd year Ph.D. student at  Nagaoka University of Technology, (GD3) in the Department of Electrical, Electronics, and Information Engineering. Receiving a bachelor's degree in Electrical and Electronic Engineering from KOSEN (the Institute of National Colleges of Technology), Takumi decided to follow a 5-year Integrate Doctoral Program (two years for the master's degree and three years for the doctoral degree). Currently, he is a member of Power Electronics Laboratory, researching the Installment of EVs charging system.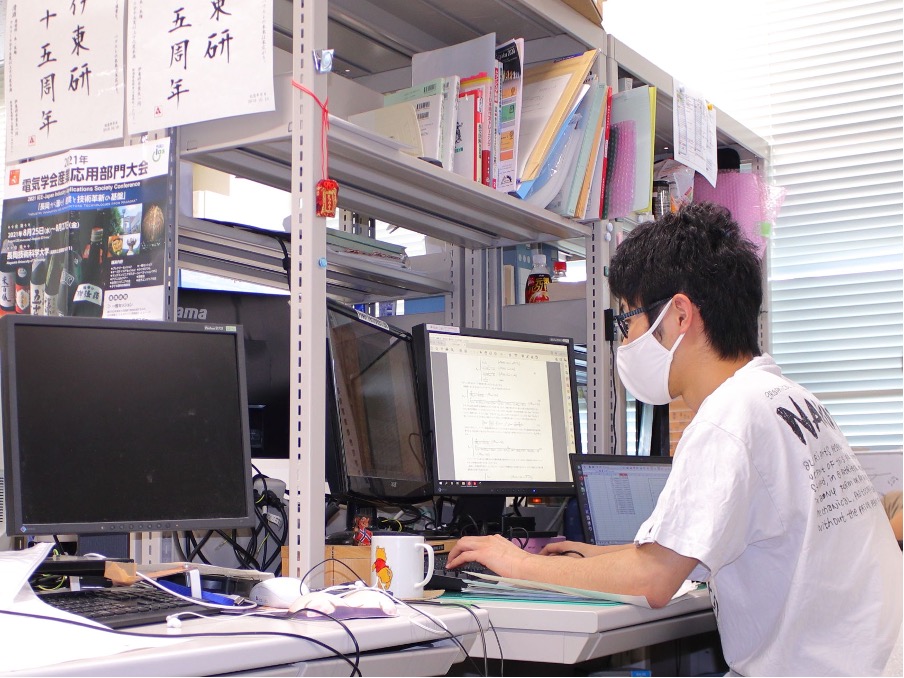 Takumi at the Nagaoka University of Technology, Niigata Prefecture
Why did you choose Engineering as a career path/are of study?
This is a great question, and it has lots of different answers depending on who you ask.  
We all know engineers are critical to our world. Engineers are a driving force behind the innovations that shape our lives, and we need more engineers, and more kinds of engineers, to address the challenges facing the 21st century.
I chose to be an engineer because this was my childhood dream. Engineering is the field that solves the most impactful of our problems globally, and as engineers, we are constantly changing the world with inventions and solutions that affect everyone's lives. I am still learning about what makes the world tick, like how airbags know when to inflate or how to control the power distribution and increase the number of EV chargers. Engineers are like the wizards of our society; everyone wants them to fix their problems, and no one is quite sure how they came up with the solution.
"I believe that the goal of an engineer is to find ways to keep people safe and to solve their problems efficiently and effectively

Takumi YASUDA

PhD.student, Nagaoka University of Technology
What made you choose to do a PhD?
Firstly, because research is what connects everyone. Secondly, I have always been captivated by science (I can say that even more than engineering) and what can be achieved through it, but I chose engineering because it is the collision area of many fields. During my studies at KOSEN, I studied Power Electronics, and I've enjoyed this specialization so far. Still, I believe there are exploration opportunities in relation to the challenges I am trying to address.
One of the great things about Ph.D. is that I can conduct my own research and learn from the high-esteemed experts, and Professor Jun-Ichi Itoh is one of the great examples in this case. Professor Itoh is not just one of the best power electronics professors but also a great supervisor, thanks to whom I have a better idea of how to conduct research and what to expect.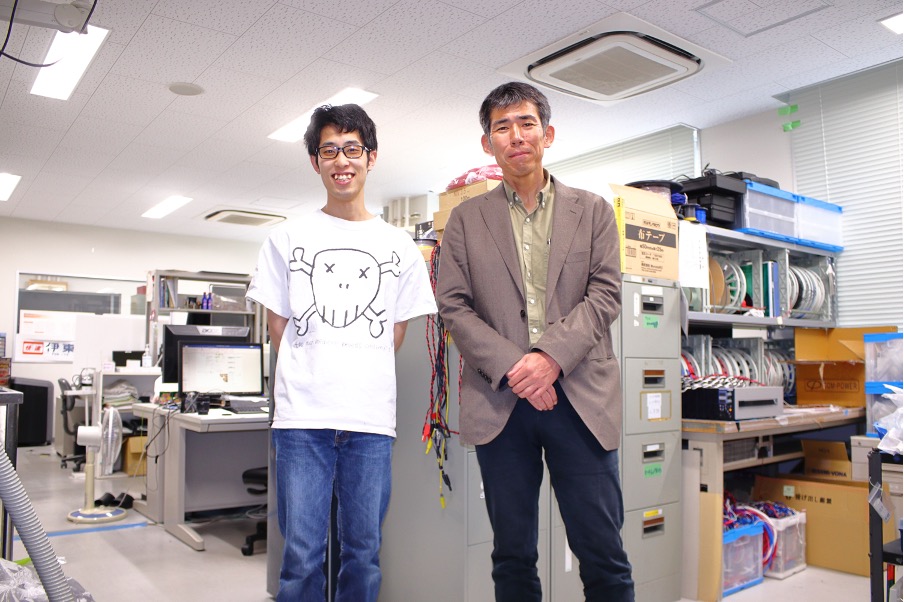 Takumi, together with Prof. Jun-Ichi Itoh in Power Electronic Laboratory at NUT. Image courtesy of Takumi
Why have you chosen to study a PhD at this university?
In the last 30-40 years, the Power Electronics Laboratory at the Nagaoka University of Technology is the most famous; it's the leading technique of evolving Power Electronics. Under this program, I can continue my study about power distribution and converter and research about wireless power transmission, an intelligent grid for renewable energy, energy storage.
What are you currently working on?
Currently, I am researching how to increase the number of EV (electric vehicles) chargers and the power of the batteries. With the development of battery technology, we also established that the capacity of batteries installed in EVs is on the rise. From the viewpoint of convenience, the charging time should be short. Therefore, a charging system that can be charged in a short time is required.
With the spread of EVs, it's expected that many EVs will be charged at the same time in apartment buildings. At that time, a charging system with a large amount of power and many charging ports is required, and restrictions on installation cost and installation location become problems. To solve the above issues, we established that it is necessary to develop a large-capacity charging system suitable for apartments. Following our research, we have found that with the development of a charging system for apartments, the problems related to space-saving, large capacity, and cost reduction can be solved.
Some ideas from Takumi Yasuda's Research on the Installment of EVs charging system.
Photo Credit: Takumi YASUDA
What would you like the impact of this research to be?
The Japanese government aims to accelerate decarbonization in the automotive industry to reduce greenhouse gas emissions to zero by 2050 effectively. Through this research, we want to help achieve this goal and, at the same time to create new alternatives. Electric vehicles already became the normality of our life, but we are searching for new, innovative material solutions to make them more comfortable for our use.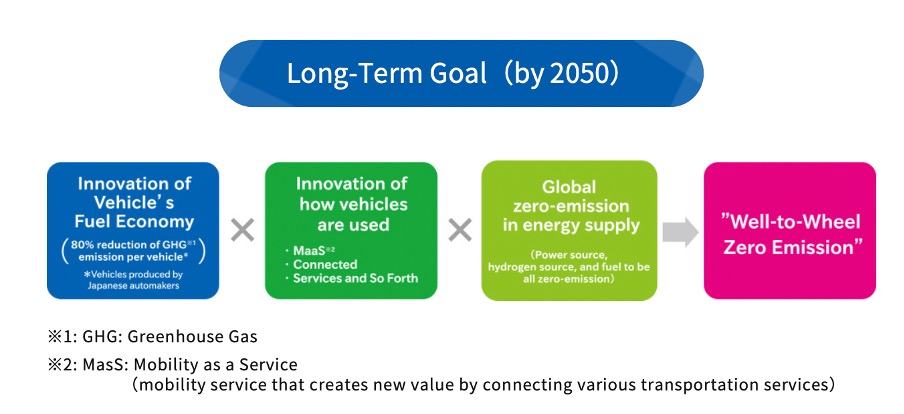 What are your hopes for the future of Engineering?
Japan is renowned as a nation with a thirst for innovation, technology, and engineering. I hope that in the near future this idea will materialize even more. I would like to see a much more innovative Japan in all its sectors of activity. And there is so much of an opportunity to be creative, be productive, and to do good in the world.
What does the future look like for Takumi Yasuda?
Today's engineering became more interdisciplinary due to the people that thrive in this interdisciplinary spaces. I also want to became an engineer that can bring in this area an unique background, new perspectives, and different identities.
Connect with Takumi Yasuda on LinkedIn