Takuya Furubayashi has had a steady career at NTT Communications. At the largest telecommunications company in Japan, he was in charge of developing IT infrastructure and mission critical services for the company's offices in Tokyo, London, New York, and parts of Asia.
Rather than climbing the ladder, Takuya decided to switch gears and from metropolitan Tokyo, moved to the rural city of Niigata, more than 250 kilometers away. There, he would set up a different infrastructure, one that is social and meant to provide value creation for the local community.
"Big companies have tough environments. There's politics and conflict between and among divisions, power dynamics, and lots of time and effort needed to make adjustment. Ten years after joining the corporate world, I could not quite feel the direct touch of what I was originally aiming for," Takuya begins.
"When you get a position, responding to the requirements (MUST) within the organization greatly expands, and achieving your own thoughts and aspirations (WANT) gradually diminishes," he continues.
Before joining NTT, Takuya studied electronics engineering and had an opportunity to travel to Southeast Asia to support local communities.
"During that time, I helped some local communities and I felt a great sense of satisfaction in seeing them advance their lives. In the corporate world, I felt that the impact of directly contributing to people was missing.

Takuya Furubayashi

CEO, Iromusubi
"While I was evaluating my situation, I was also looking at the situation of my wife and our two-year old daughter. Like myself, my wife had a full-time job and our daughter was ready to be enrolled in a nursery school. But during that time, we could not find a good school anywhere and our daughter had to be put on a so-called waiting list."
"Because of this, our only choice was to leave our daughter at an unlicensed childcare facility and I felt very sorry to raise my child in this environment. Daily, this reminds me of how life in Tokyo is way too concentrated and expensive. There are moments when you think that the city can be a tough place to live in for private and family life."
As Japan deals with population decline, Tokyo, on the other hand, is seeing a steady population growth brought about by migration from different prefectures resulting to the vicious circle of shrinking population in rural areas. According to the World Urbanization Reports of the United Nations in 2018, Japan is the largest megacity with an agglomeration of 37 million inhabitants.
"In Japan, various things are concentrated making pockets of spaces smaller and smaller. I think that we should live in a world where individuals can move freely and independently without being tied to a place.

Takuya Furubayashi

CEO, Iromusubi
Driven by his business experience, renewed passion, and crystallized personal mission, Takuya decided to change his family's situation, and moved to Murakami, Niigata.
Born and raised in Kyotanabe City, Kyoto Prefecture, Takuya grew up in environment that wasn't far too different from Murakami.
"Kyotanabe City and Murakami City are both close to nature. There are mountains, rivers, and an abundance of delicious food."
But the idea of settling down in Murakami came when a relative of Takuya's wife talked about the local resources that are available in the region but are not being utilized in the immediate vicinity.
"There are resources such as "vacant houses," "wild plants," and "fields". On top of Murakami being my wife's hometown, these resources, the potential of the town, and support from the townspeople were enough reasons for me to come here," Takuya adds.
Today, Takuya is the CEO of a local trading company called Iromusubi Co. Ltd. Together with his wife, he manages a homecoming experience-based inn called "Iromusubi no Yado" (Iromusubi Guesthouse), a direct sales shop for local ingredients and processed products made from local wild plants and vegetables called "Iromusubi Sansai-ya" (Iromusubi Mountain Vegetables Shop), and the direct sales office "Iromusubi Sansai-ya" to sell these products.
"Our goal at Iromusubi is to enrich the entire local experience by providing services and products that are uniquely Murakami."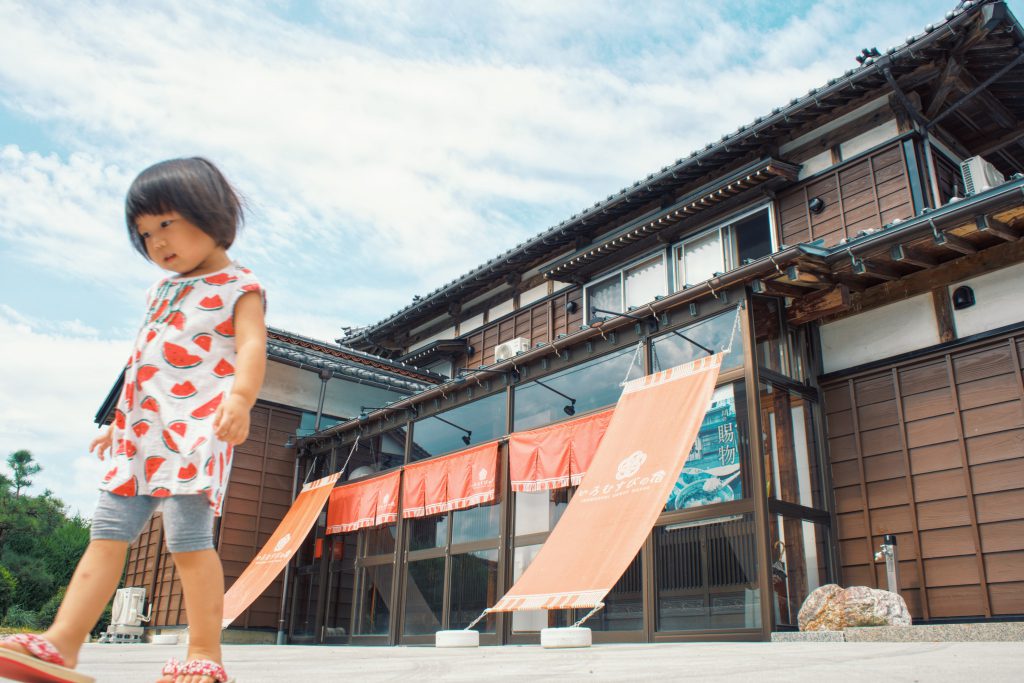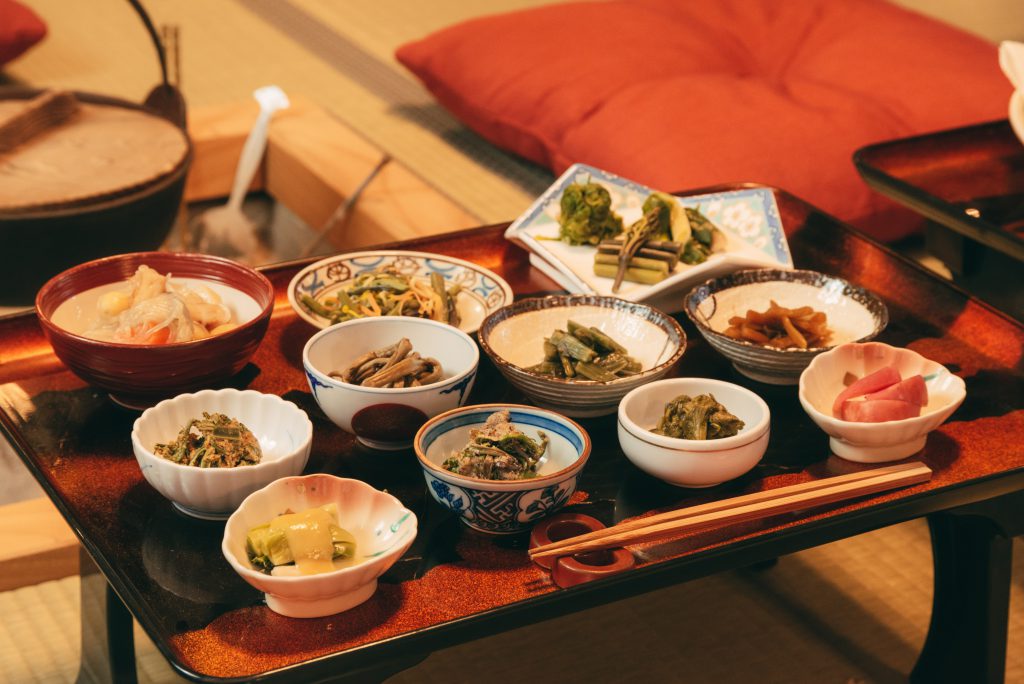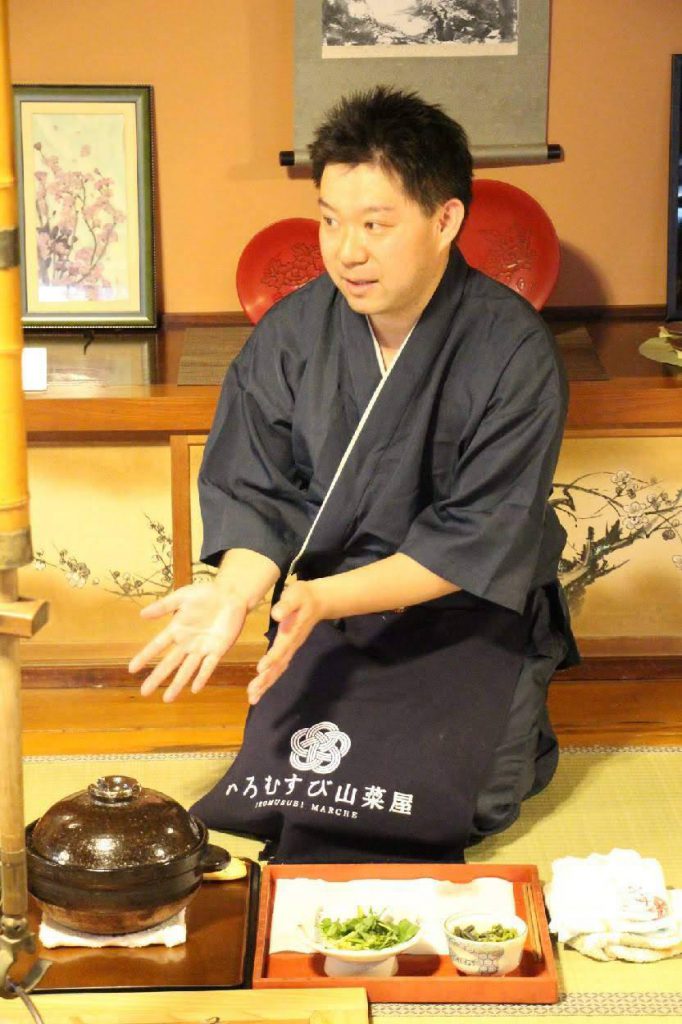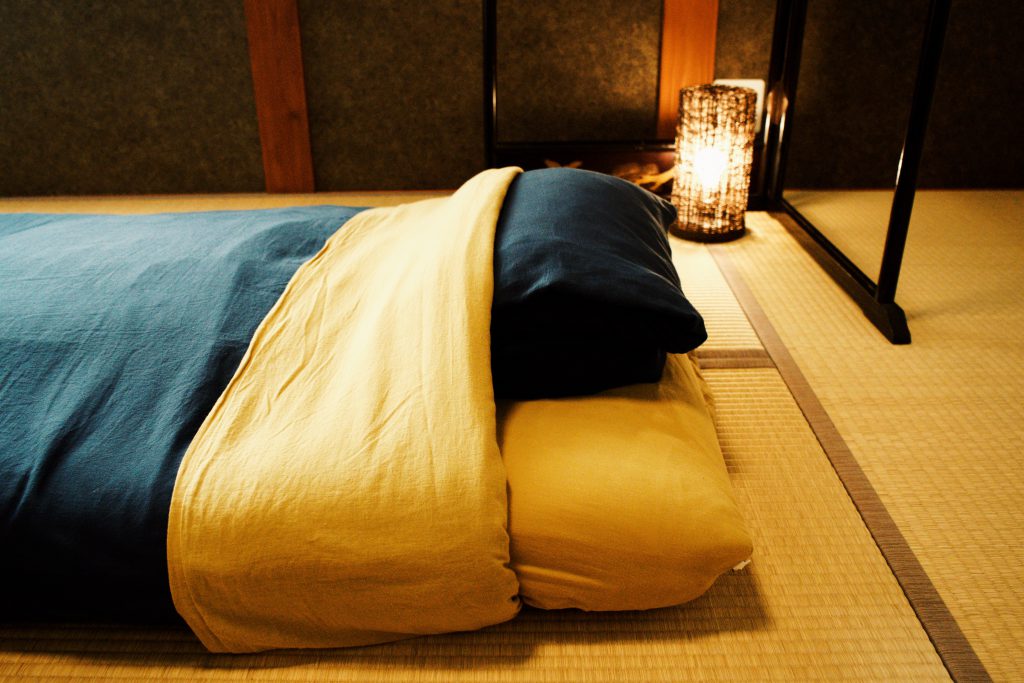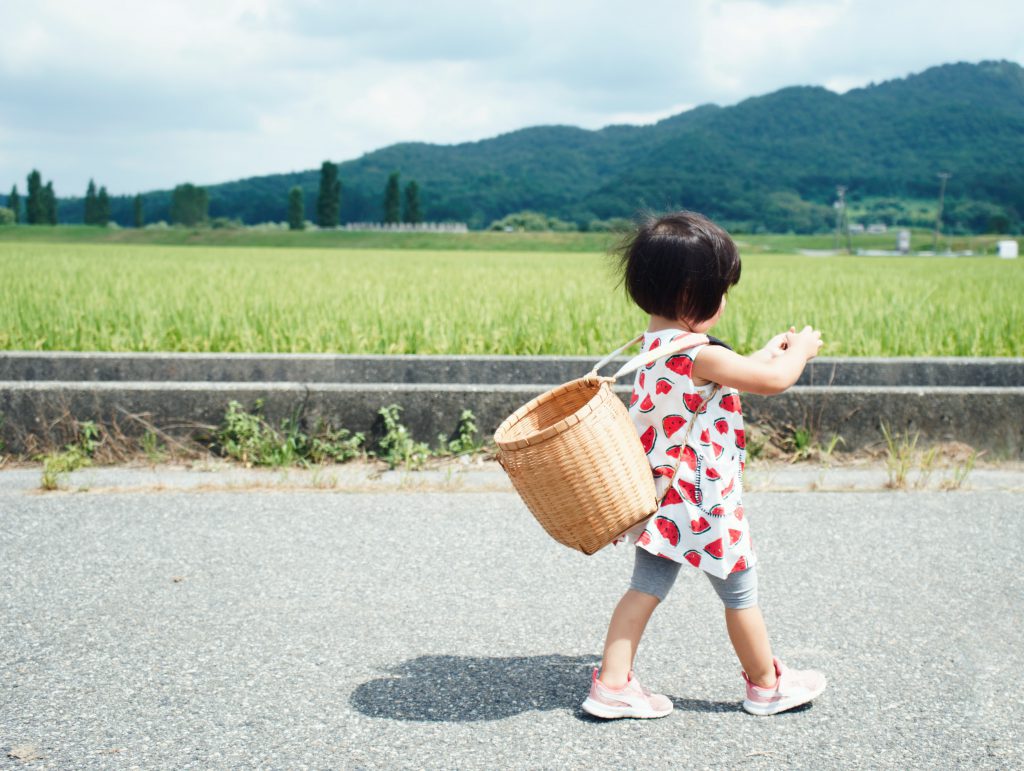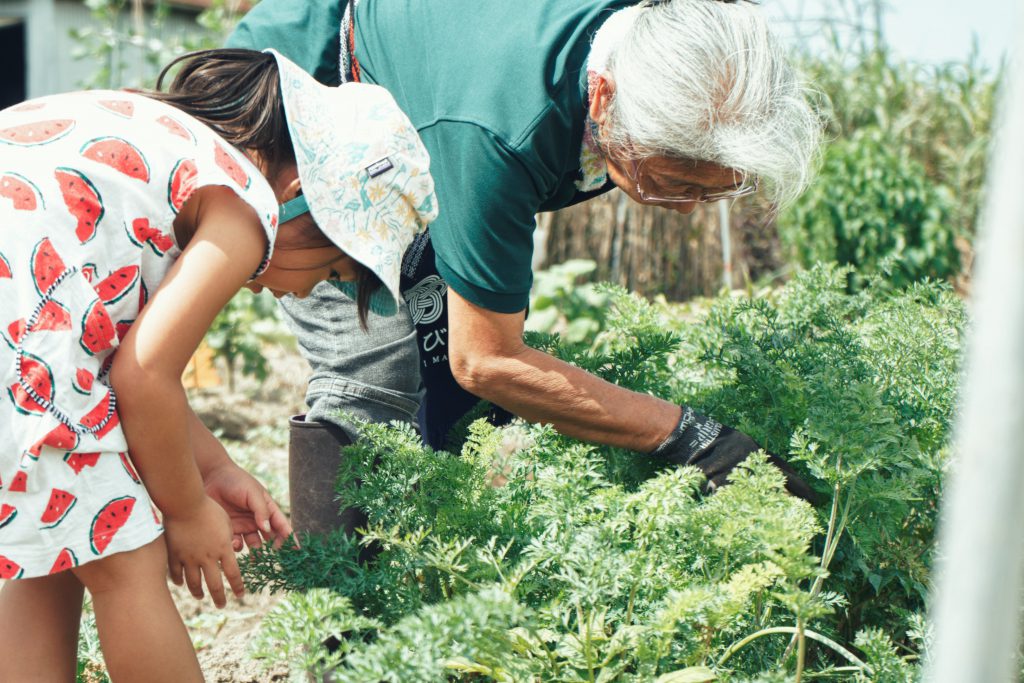 "Visiting Murakami can be very nostalgic. You feel relaxed as if you came back to your parents' house. This feeling of familiarity and simplicity is what we strive to give our guests, a majority of which come from the Metropolitan area. Getting a sense of one's old self, can be a way to renew oneself," Takuya believes.
The city of Murakami is situated on the Sea of Japan, and is also known as a salmon town. In addition to the sea, another major source of food are the Miomote River and Arakawa River where a huge population of the salmon is harvested. People who love diving, playing in the sea, hiking, or just want to spend time to embrace nature have plenty of options in Murakami.
"Indeed, there are various activities that let visitors detach and refresh in Murakami. If we can be part of that journey, we're happy to help restore their physical and mental balance and rhythm by offering a relaxing stay at Iromusubi with home-cooked meals."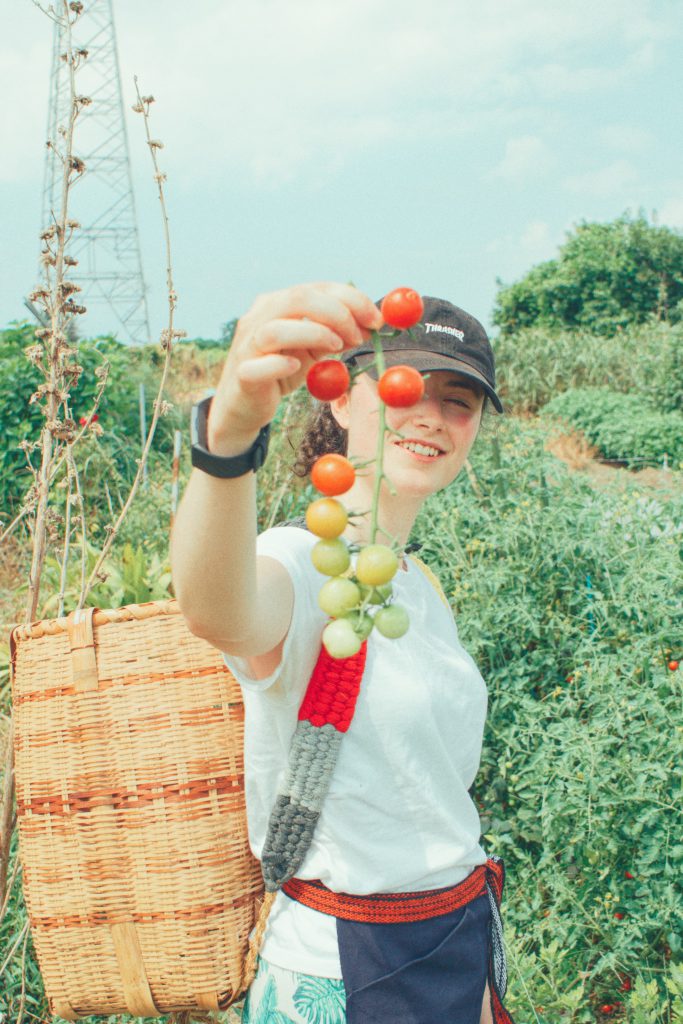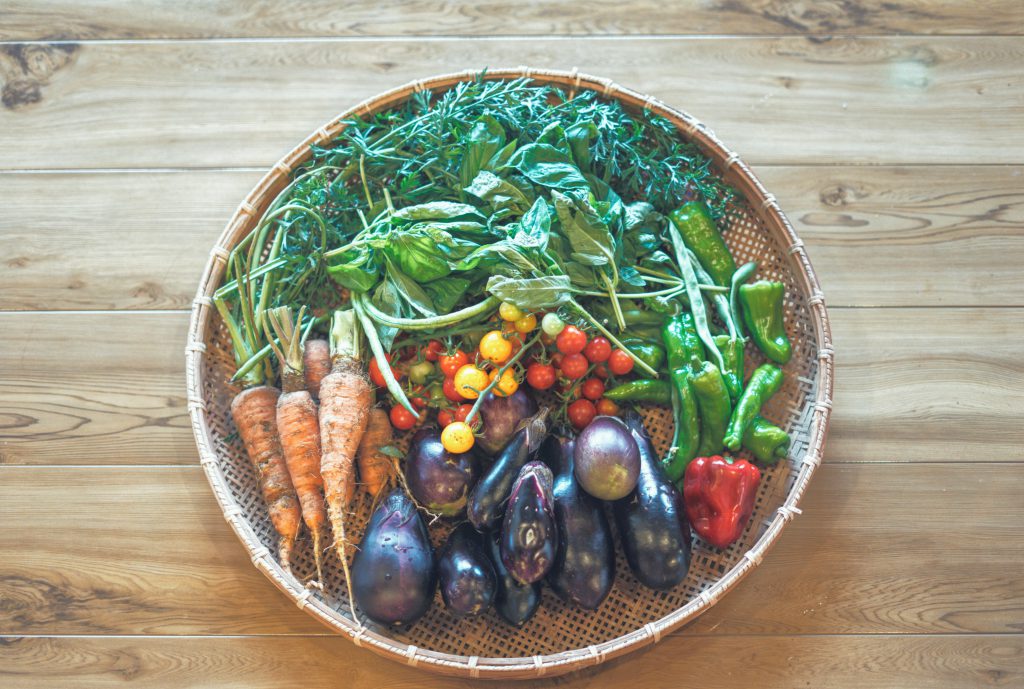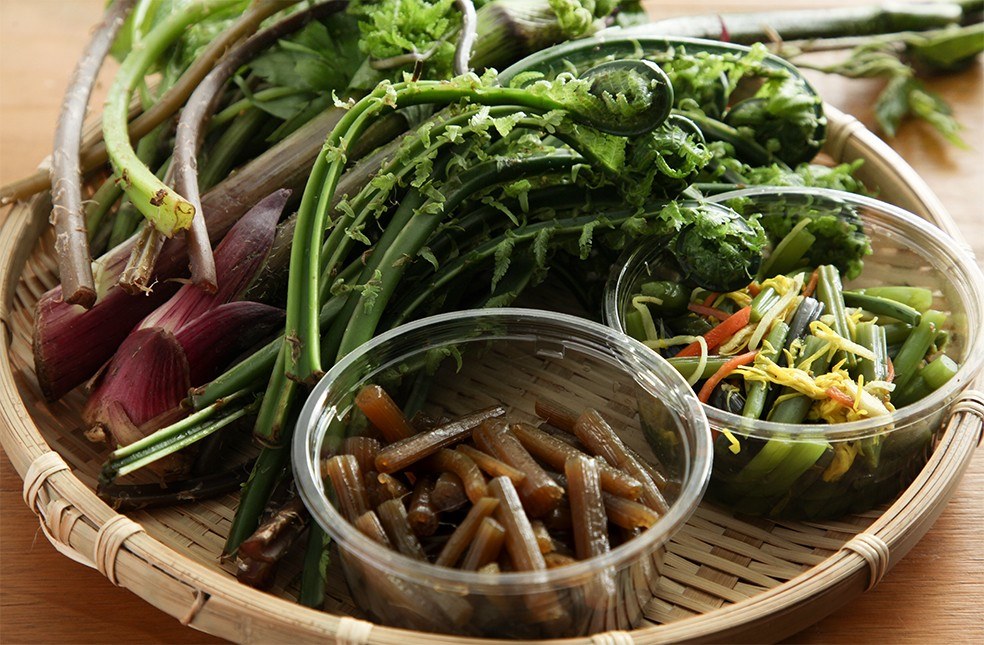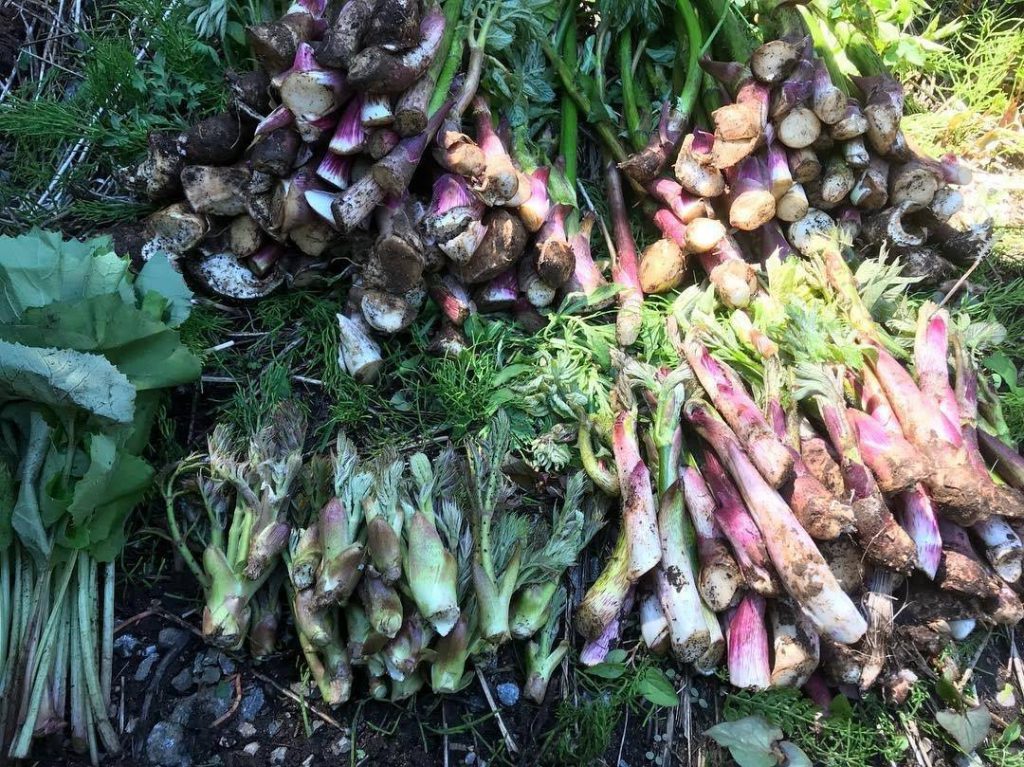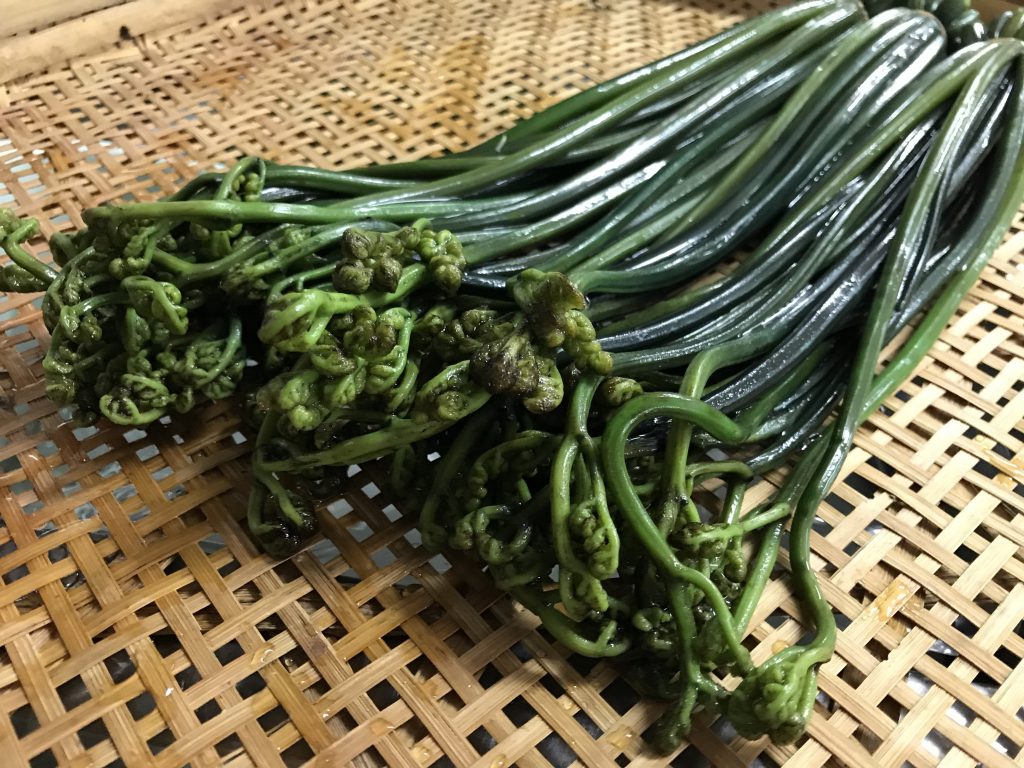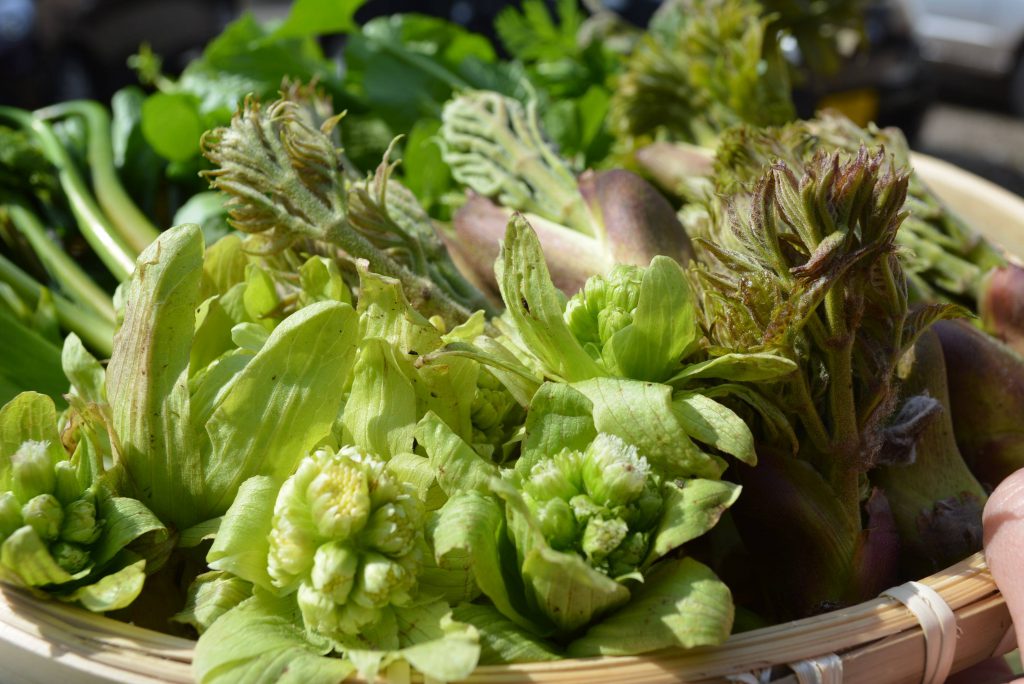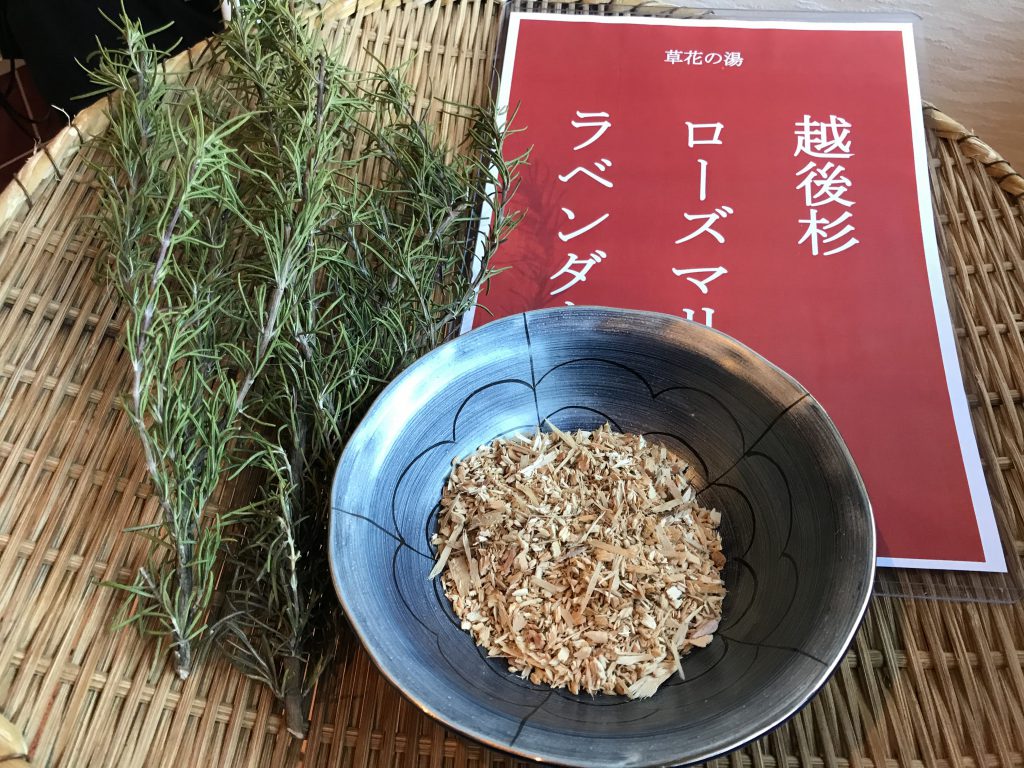 Another abundant resource in Murakami are local vegetables called "sansai" or spring mountain vegetables.
"These vegetables blossom during springtime with some of them appearing from under the snow. It is more than a product. To us, it symbolizes the arrival of spring in the heart akin to restoring one's dignity as a person. It's something I once lost in the city," Takuya shares.
"Our local specialists prepare these based on the traditional way of cooking using natural ingredients and no preservatives. It is very local, uniquely Murakami, but more than that, these vegetables are very nutritious."
On managing local employees
Takuya's business knowledge and skills weren't just honed from the walls of NTT Communications. He also attended GLOBIS University where he finished his business degree. But despite these, there are still real-world, novel experiences he did not anticipate.
"Local is quite different. It is dynamic, chaotic, unpredictable. Only 50% of what I learned can be applied.

Takuya Furubayashi

CEO, Iromusubi
Pressed further, Takuya shares, "Due to the pandemic, we know how remote work has become an imperative for every organization, but not so much here. When working with the local people, your physical presence and visibility count. When I implemented the use of Slack and other social communication tools, it was deemed unacceptable, because they get frustrated when I do not attend the office."
"Despite being time consuming, I thought that this was important to show strong commitment and a more feasible option versus asking them to track the orders on a digital platform."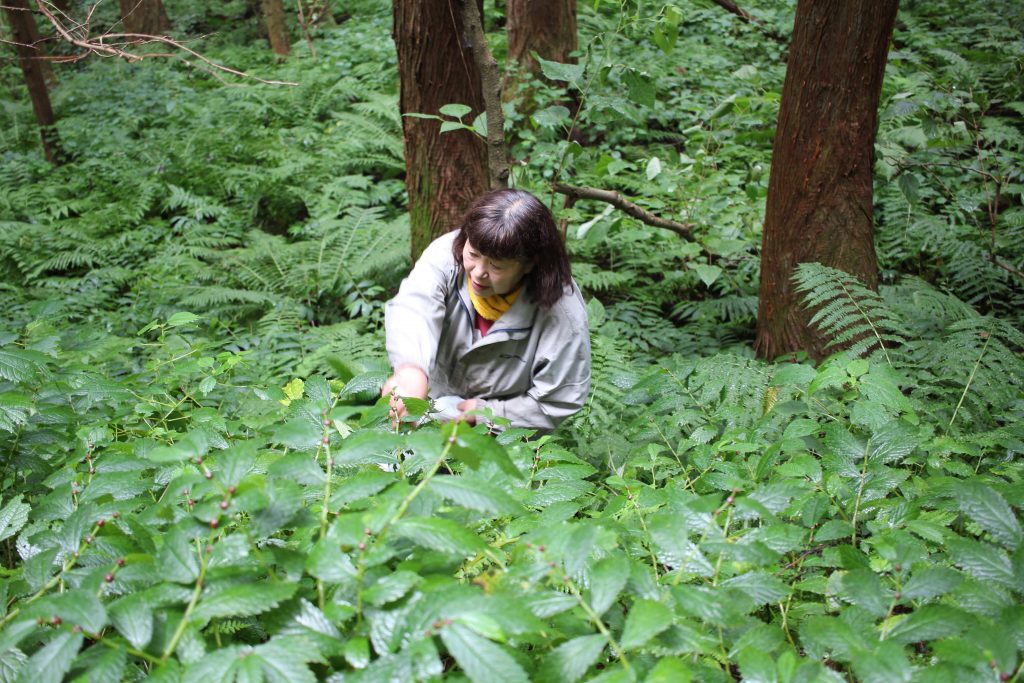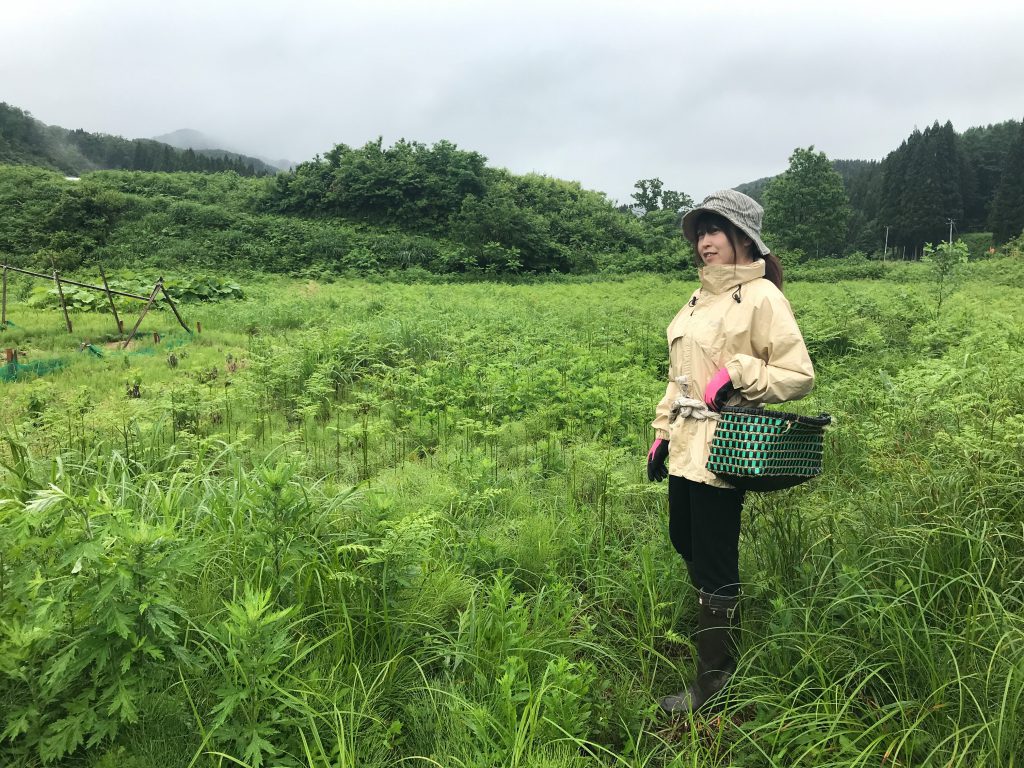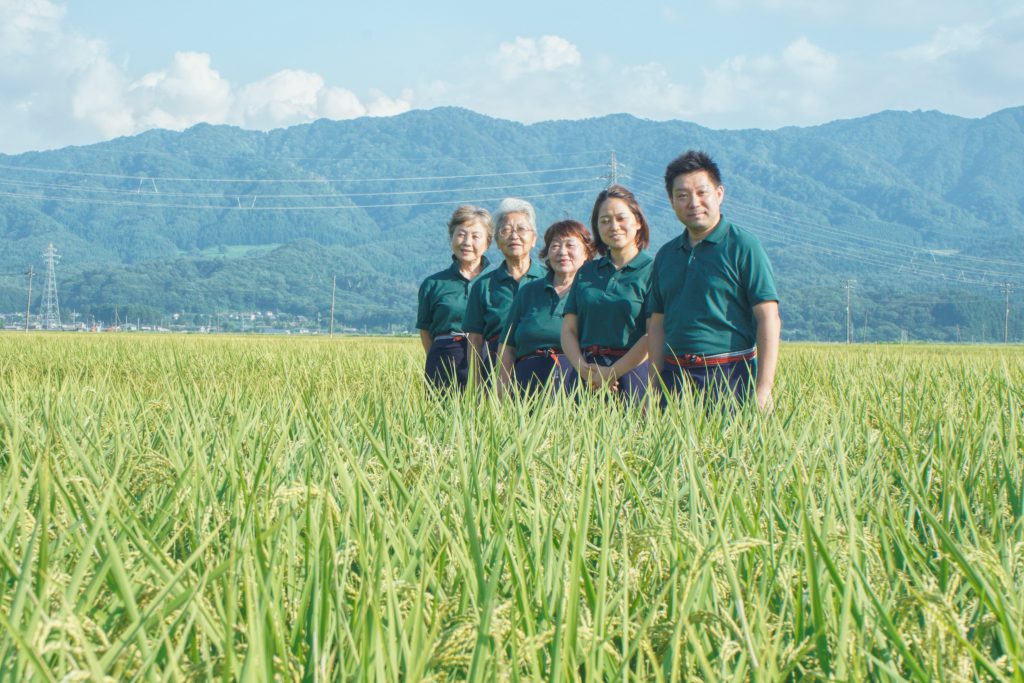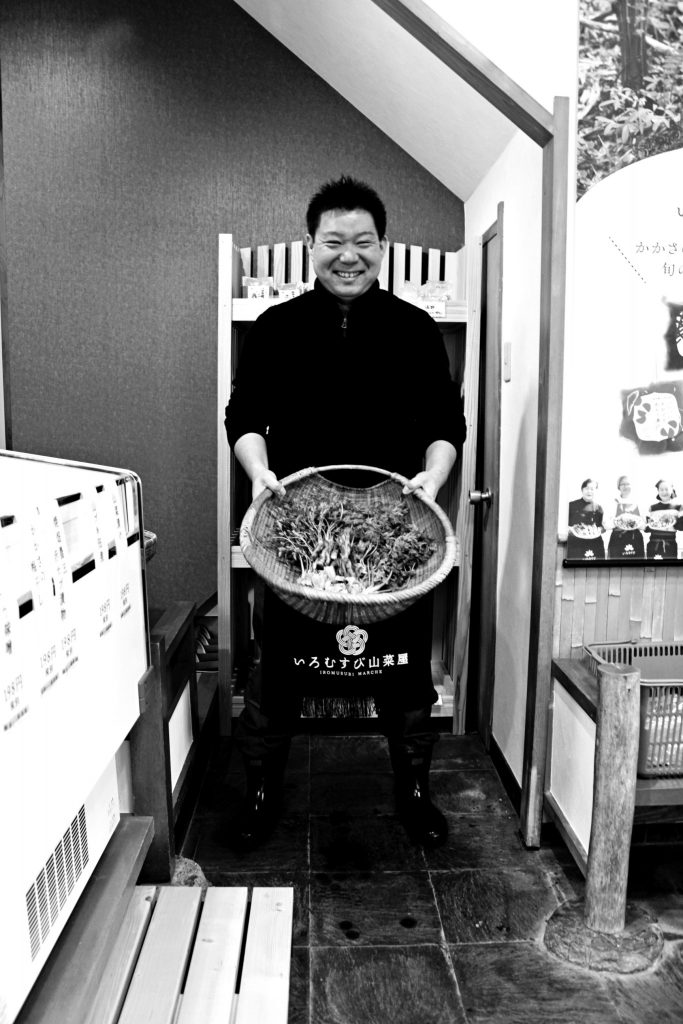 As a result, Takuya had to do double management. For two years, he had to, on a regular basis, do manual order sheets by hand, which he wrote and passed on to his employees, most of whom are in their 60s. At the same time, his presence had to be felt, and he had to be seen whenever possible.
On standardizing operations
In business, product standardization is usually considered a strategy in achieving cost reduction, production efficiency, brand consistency, and quality.
"How do you apply or quantify that on something that can only be produced based on intrinsic experience? If such intangible charm is quantified and standardized in order to put it on the market, the original charm may be lost.

Takuya Furubayashi

CEO, Iromusubi
For example, processed foods such as wild plants are made using the skills and experience of local mothers who have done it at their homes for years. Industrializing, in this case, can have a disadvantageous effect as I may lose the motivation of the mothers that I work with," he reflects.
Other similar businesses in the food and beverage industry may also relate to how changes in daily and seasonal temperature patterns affect the basic taste of a product.
"Beers and wines are common example. And our products are not exempted from this," he shares.
"The tendency of our mothers is to make more than one with the intention of making the customer happy. While this may impact profitability in the short run, I learned that making a strong commitment to understand the way of doing business in the context of the local people was more important."
"It really requires a different type of problem-solving to make full use of things like generosity and service spirit of the mothers and how to get the business on track on a commercial basis.

Takuya Furubayashi

CEO, Iromusubi
And this does not end within the confines of the organization.
"I must admit, it is a tough balancing act."
"When it comes to deciding the price of a product, we listen to the perspectives of our customers and similar businesses in the surrounding area, while considering the profit margin and management sustainability. It is important to avoid excessive price destruction and consumption in the area due to competition and the deterioration of brand value."
On what keeps Takuya going
Despite these challenges, Takuya's commitment in terms of making a difference for the community persists.
"And I hope to be able to set an example for high-quality business to thrive in the region. More value can be provided in the local context. If you have creative skills, you can provide design literacy and enhance product packaging. If you are masterful at words, you can help craft messages to customers whether that appear on a website, flyer, or poster. They need technology and business expertise, even IT service delivery. Those who can facilitate the conversation between the local and global can make a difference."
"In Japan, we have a phrase called karada to kokoro which means both the mind and body are in sync with the environment. That is what I feel in Murakami and what I do. I feel that I am in the right place to do something good."