The pandemic paradox: COVID 19 has generated new business opportunities and allowed organizations to shape the workplaces of the future
Almost a year into the global pandemic crisis, COVID-19 has brought unprecedented human and humanitarian challenges, considerably changing life and work perception.
Before the pandemic, the primary conventional wisdom was that the workplace was critical to productivity, organizational culture, talent acquisition and more. Companies and consecrated leaders competed intensely for prime office space in major urban centers around the world, culturally diverse and financially competitive. The pandemic has forced the adoption of new ways of working to protect the organizational and business environment. Organizations have reimagined their work and offices' role in creating a safe, dynamic, and productive life workplace for their employees and clients.
According to the McKinsey & Company report, most business executive respondents remain optimistic about employees worldwide' working conditions. Still, they are concerned that the share that predicts the improvement in global economic conditions has fallen considerably in the last two months.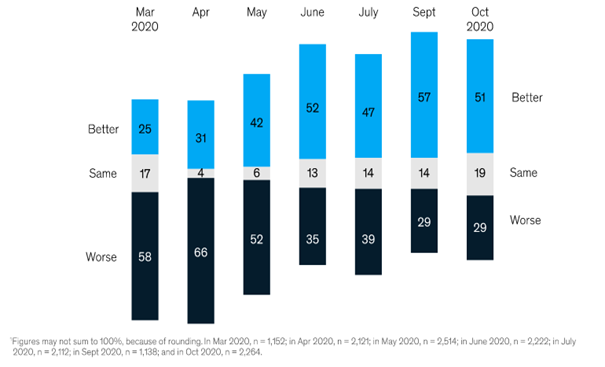 Image of global economic conditions in last 6 months, % of respondents via mckinsey.com
Is crisis an opportunity?
When the pandemic crisis started, we have witnessed firsthand how a wave of transformative change has swept across the world, and it was clear that the future of work is not pre-determined; it is up to us to shape it. At that time, COVID-19 has made digital transformation imperative with human creativity at the center of change, and innovation became a necessity.
"Every crisis is also an opportunity"

Yuval Noah Harari

Israeli historian, philosopher, and the bestselling authorof Sapiens, Homo Deus, and 21 Lessons for the 21st Century
In this challenging period of time, the question arises: if really, the crisis is an opportunity? A look back in history quickly reveals numerous ways that crises have offered unexpected benefits for societies, countries, and humanity, and a Microsoft-IDC new study, Culture of Innovation, Foundation for business resilience and economic recovery in the Asia Pacific (APAC), shows that 41% of businesses view COVID-19 as an opportunity. Those businesses also expect to recover more quickly and come out of the crisis with similar or better revenue than before.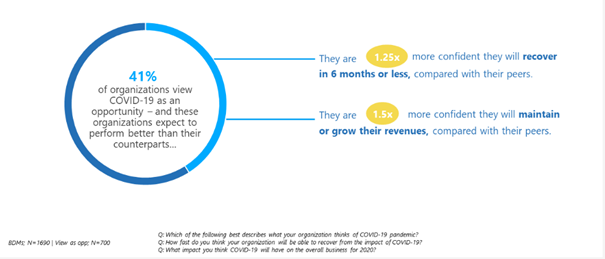 Image of crisis like an opportunity via microsoft.com
However, in the past couple of months, the international community has been concerned about the idea of business development opportunities offered to the international market due to the onset of the pandemic crisis. In celebrating the innovation in work organizations that have supported business continuity during the health crisis, we cannot forget that many have also lost their jobs or gone out of business as the pandemic has brought some industries to a standstill. The global COVID-19 pandemic has pushed some manufacturers to productivity limits while bringing others' production lines to a standstill, and it's forced every organization to look again at how, why, and with whom they do business. The year 2020 signifies a new impetus for (smart) digital technology, science, and innovation (STI) areas but severely disrupted the global manufacturing industry.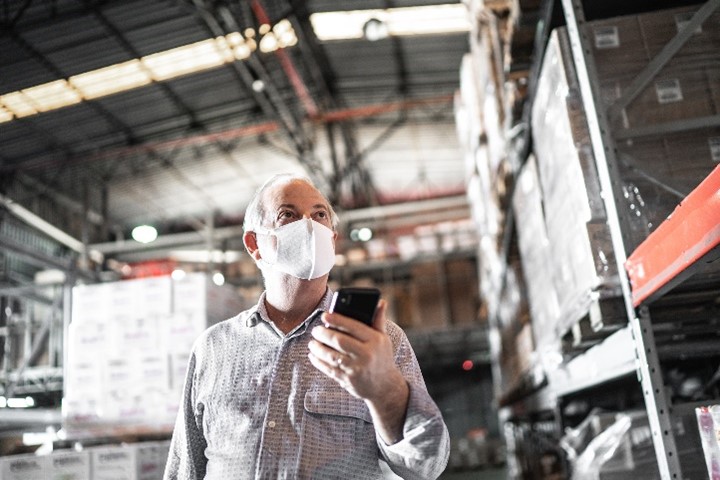 Image of human creativity at the center of change via Fujitsu
""Some businesses have experienced a dramatic drop-off, with a 50% to 95% reduction in order volume compared to the same period last year, while others have completely shut down operations to curtail costs."

Gartner Research
What are the benefits and drawbacks of remote work?
Today, more than half of the global workforce is working remotely. As the pandemic continues to threaten human health, organizations are considering the value that remote work delivers and look to implement a prolonged hybrid working period – adjusting between working from home and the office in different proportion.
Remote work or flex-place means changing the central location of work away from the usual office workspace. In working from home, this may even mean canceling the need to commute to the office altogether.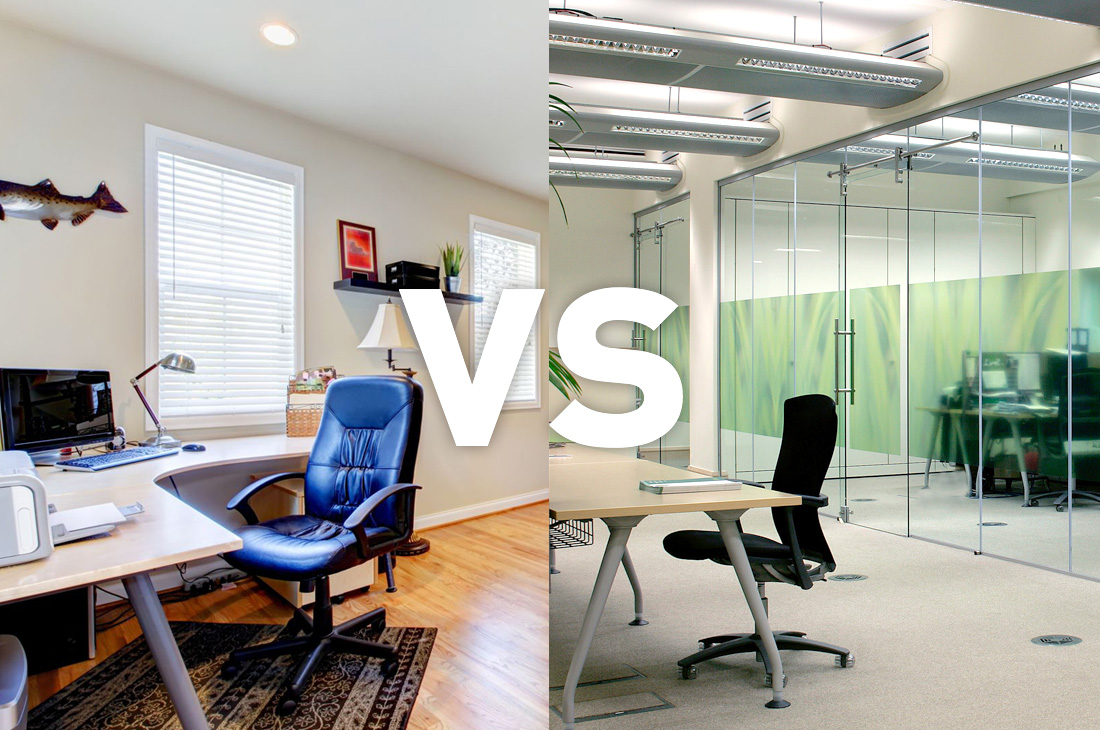 The shift to remote work has enabled many companies to continue to operate and ensure their employees' health and safety. But it also brought many challenges. Those who were able to transition to remote work during the health crisis had the opportunity to share meals with their families, keep full pay and benefits, save commuting time and costs, extend the company operational hours. The lines between working time and private time have become blurred, causing an increase in stress and exposure to mental health risks. The less suitable positions have required specialized equipment types; the heat and electric bills at employees' homes have increased, creating difficulty scheduling meetings, coordinating projects, and work evaluation.
The new normal also present possibilities for the older generation to prolong or extend their working life on their terms and provide work opportunities for those in rural communities. However, it has compounded a sense of isolation for many others, a loss of identity and purpose because the social value of work and the dignity and belonging we derive from it cannot be replaced by virtual meetings, no matter how casual our attire while occupying the virtual space.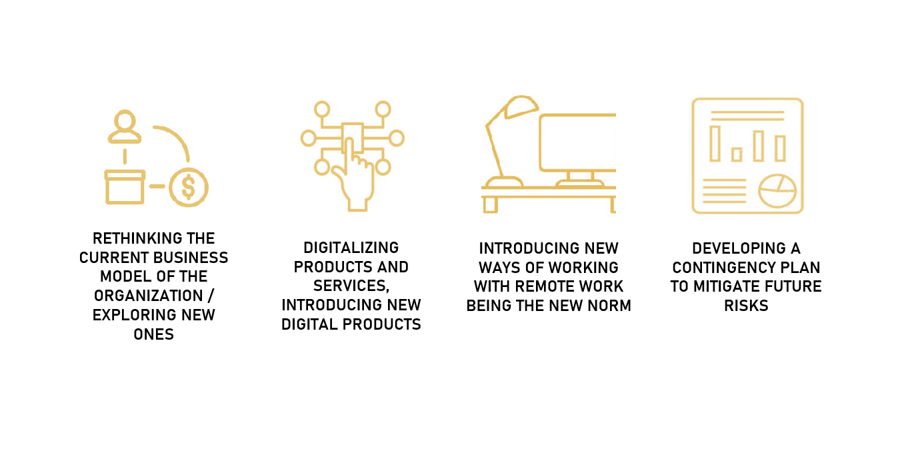 In conclusion, remote work performance is not accidental, and we need time to get accustomed to this new work style. All companies who've already succeeded and made a name for themselves as top remote work employers have put in years of training and organization. In such challenging and difficult period of time, the discussion is no longer about "how good or bad" remote work is for business. Remote virtual meetings are now commonplace, and economic activity has increased on various digital platforms. It's just about how we together can make it work for our safety to contain the transmission of COVID-19.