Nested at the base of Mount Fuji and powered by hydrogen fuel cells, Woven City illustrates the city of the future.
Designed as a "living laboratory" for autonomous cars, smart homes and artificial intelligence, the project aims to be a fully connected ecosystem that brings people and technology together to create a unique innovation setup in a "real world" environment.
Initially announced by Toyota's President and CEO Akio Toyoda in January, during 2020 CES Conference, Woven City is planned to take off on the 23rd of February in 2021. The reason behind this specific date lies in the symbolistic of the number. In Japanese, 2-2-3 reads as "Fuji-san" (or Mt. Fuji).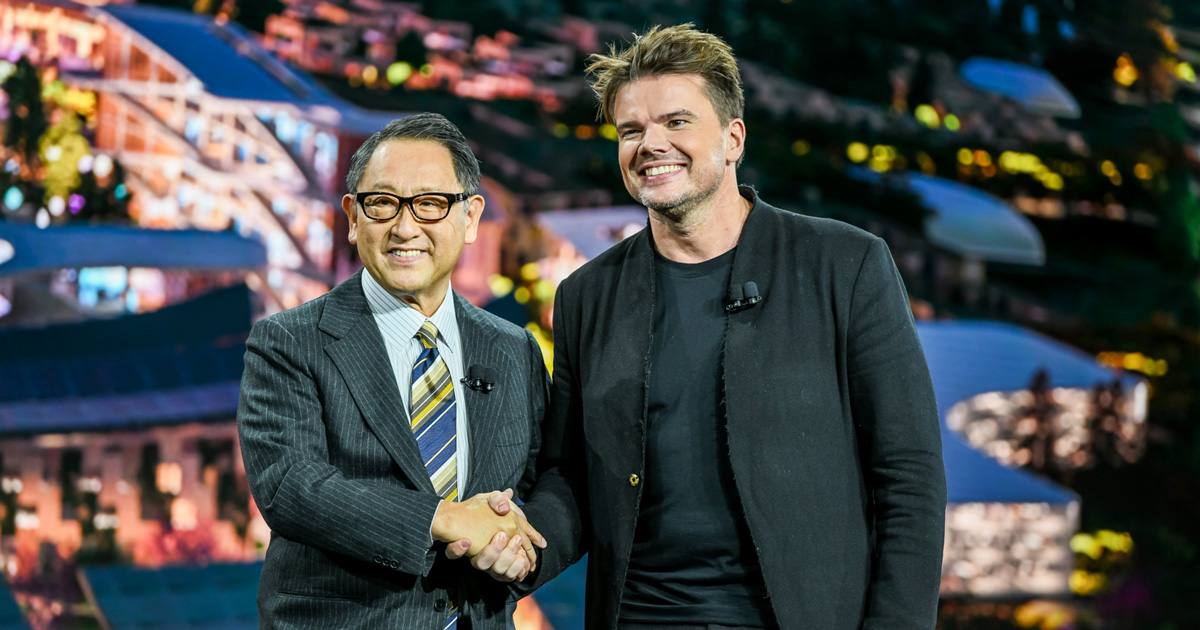 Akio Toyoda and Bjarke Ingels after introducing Woven City project at CES 2020 in Las Vegas.
To plan Woven City, Toyota partnered with renowned Danish architect Bjarke Ingels, founder of the architecture studio Bjarke Ingels Group or BIG. 
BIG signed a number of high profile projects such as the "2 World Trade Center" building in New York, Google's giant offices in Silicon Valley and London or the Lego House in Denmark.
On top of this, BIG is the firm behind Project Olympus, the first habitat ever constructed on an extraterrestrial surface, to be used by NASA as a permanent lunar base for its mission Artemis in 2024.
From weaving fabrics to weaving the city of the future.
The city will be built from the ground up on approximately 75 hectares of land, where Toyota Motor Corporation's Higashi Fuji plant is currently operating. The factory will be closed starting next year.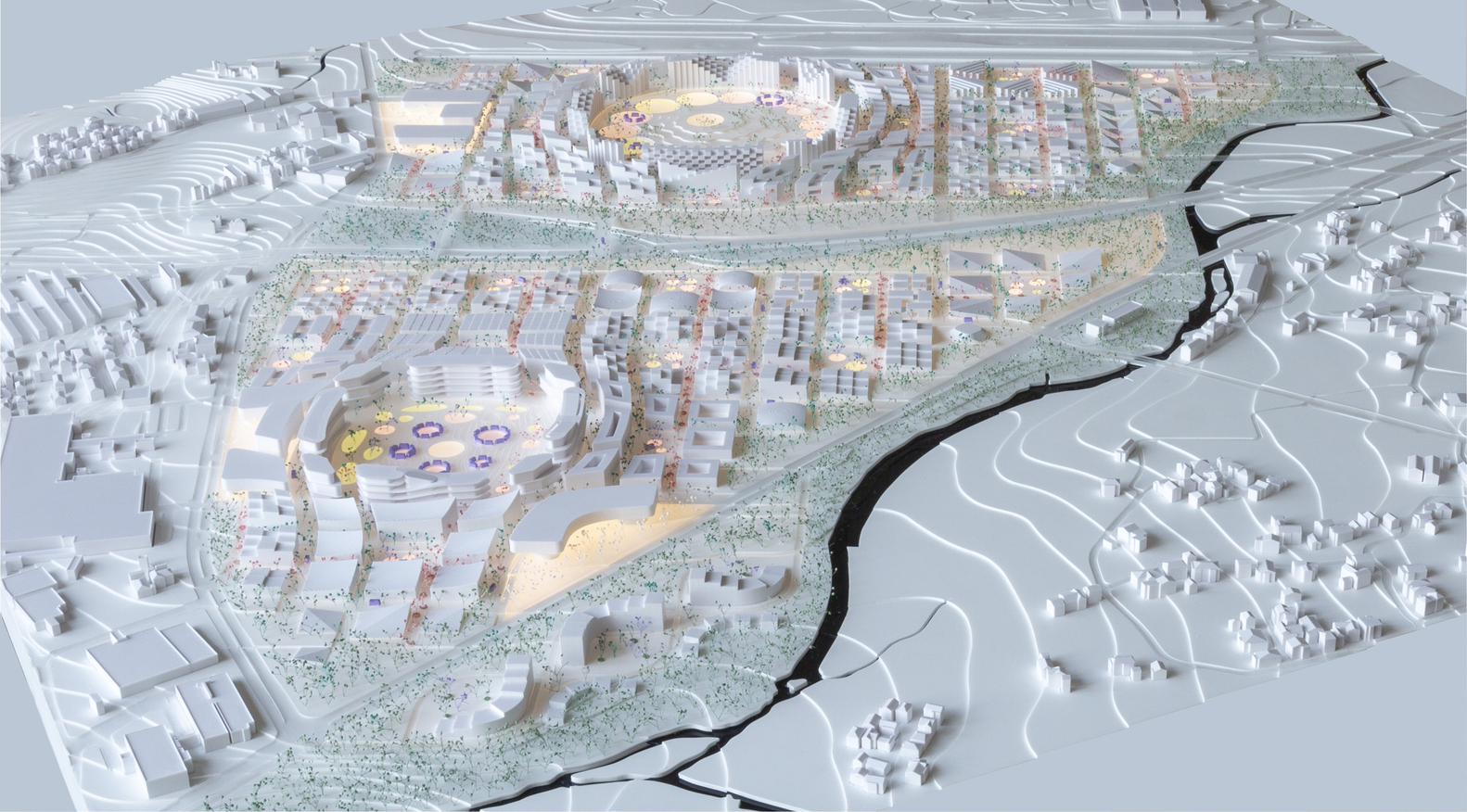 Image courtesy of Bjarke Ingels Group.
The name of "Woven City" was chosen in relation to Toyota's origins as a loom manufacturer. The conventional street will be split in three, resembling a 3 x 3 "woven" fabric. Each street in the grid will have a different mobility profile.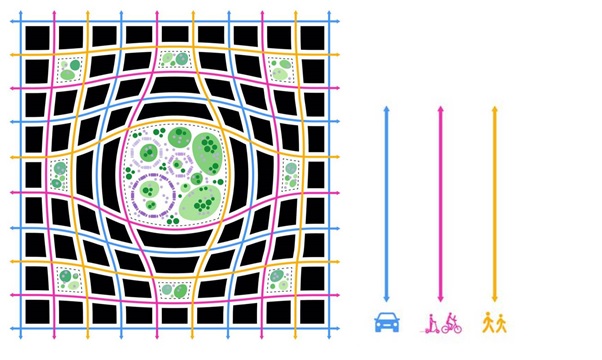 A lane for fast transportation using autonomous vehicles with no emissions.
An urban promenade, shared by pedestrian and slow vehicles (bicycles, electric scooters, Segway's).
A path exclusively for pedestrians stretching from end to end that will offer the possibility to cross the city walking through an uninterrupted park.
The weaved streets will frame either a park or a courtyard. Bjarke's design aims for various crossings between humans, animals, vehicles, and robots to accelerate Toyota's autonomous driving testing and the smart city's infrastructure.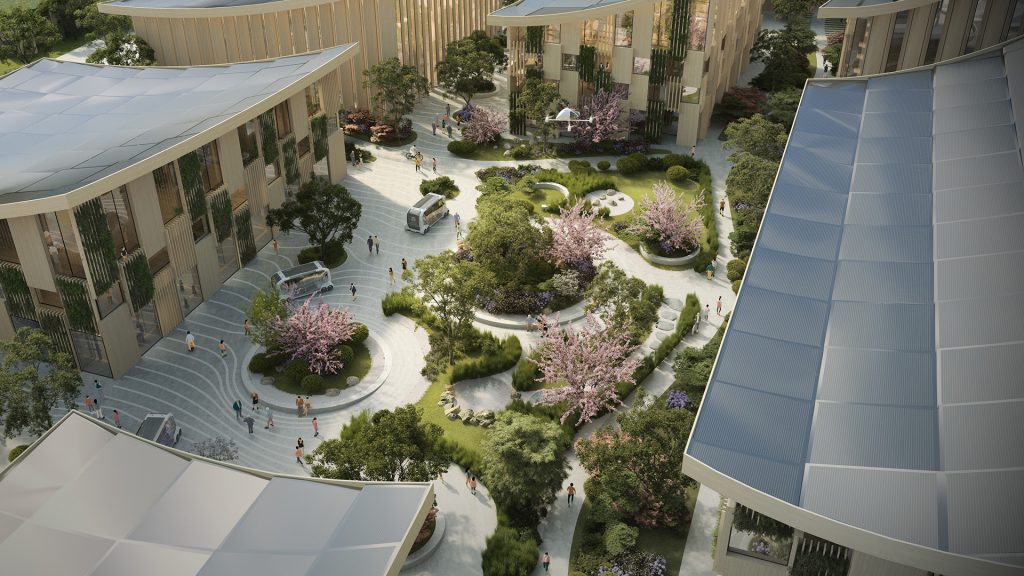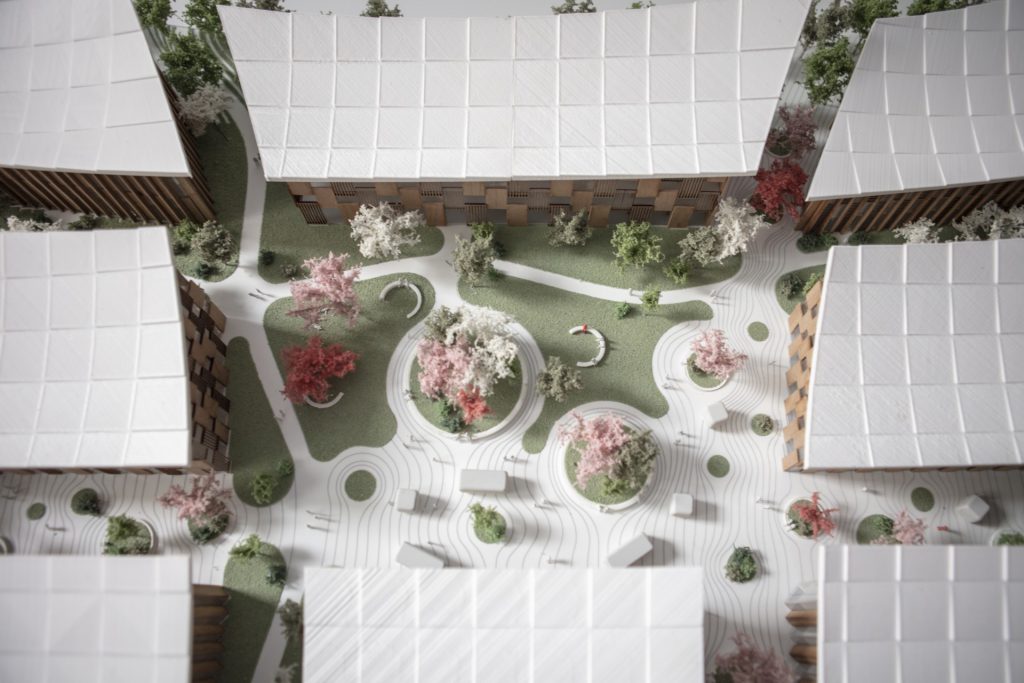 Images courtesy of Bjarke Ingels Group.
By distorting the grid, the central courtyard is enlarged to create a large plaza that will function as a city-wide public space. Although built around technology, Woven City will explore ways of stimulating human interconnection and transform its main square into a central meeting point.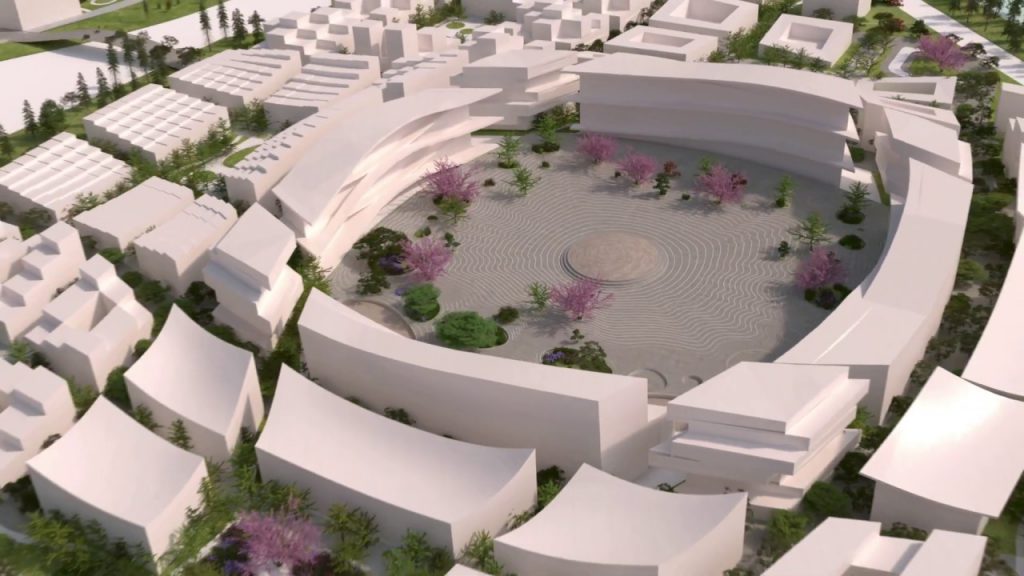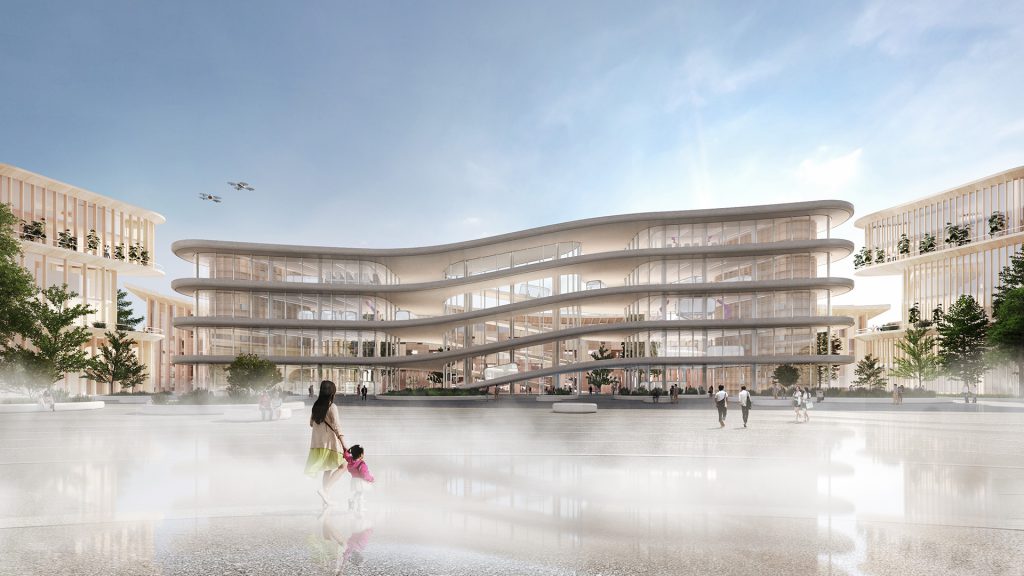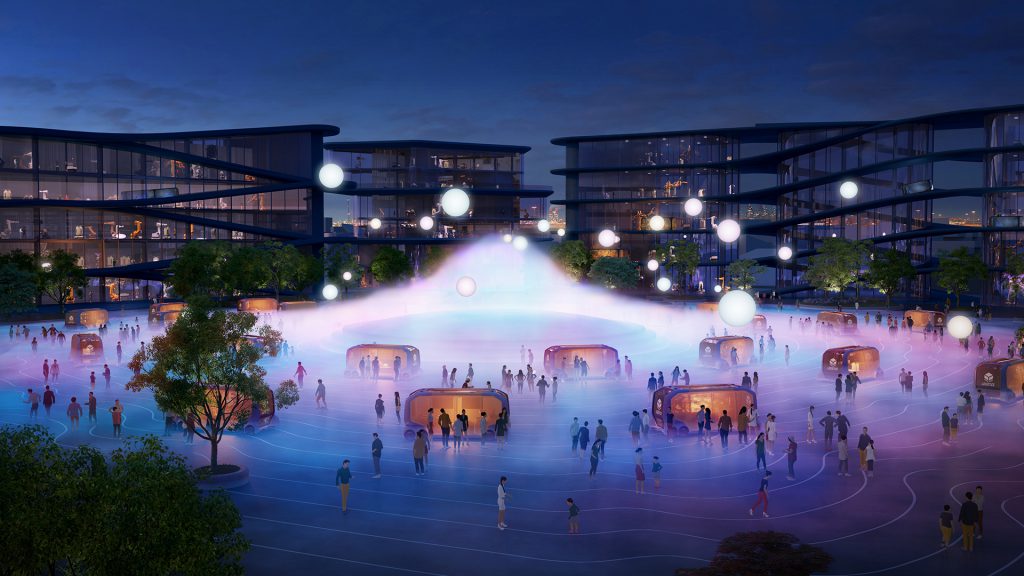 Images courtesy of Bjarke Ingels Group.
The buildings in Woven City will be made from carbon-neutral wood and the roofs covered by photovoltaic panels. Their design will combine the Japanese traditional wood joinery with robotic manufacturing methods to maintain tradition and also improve it through technology.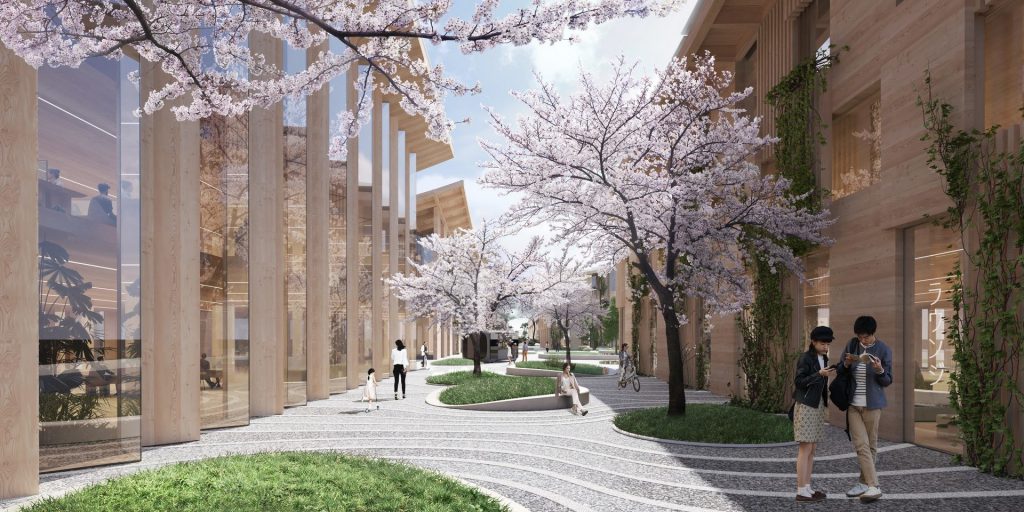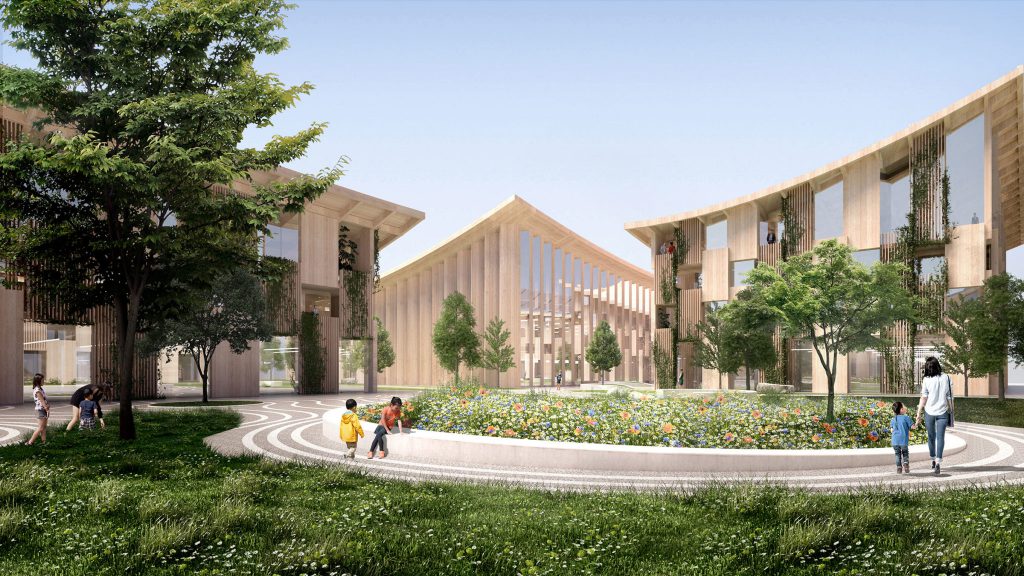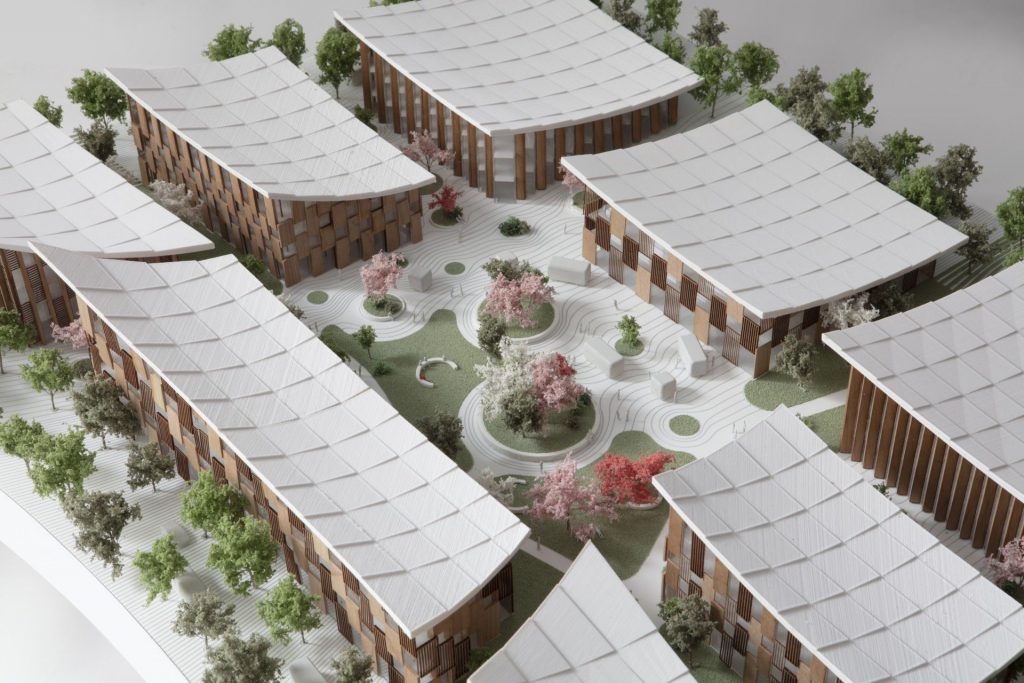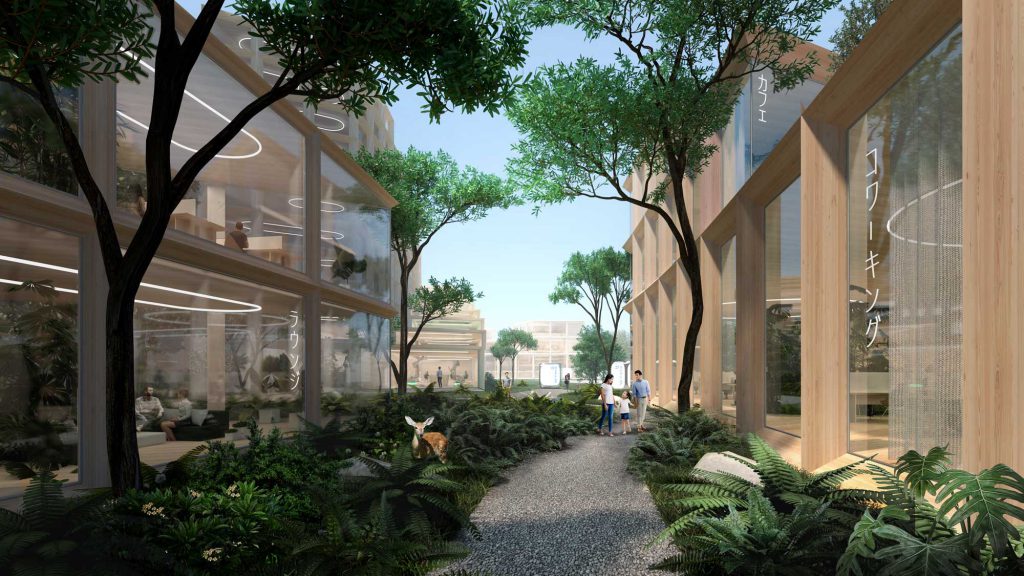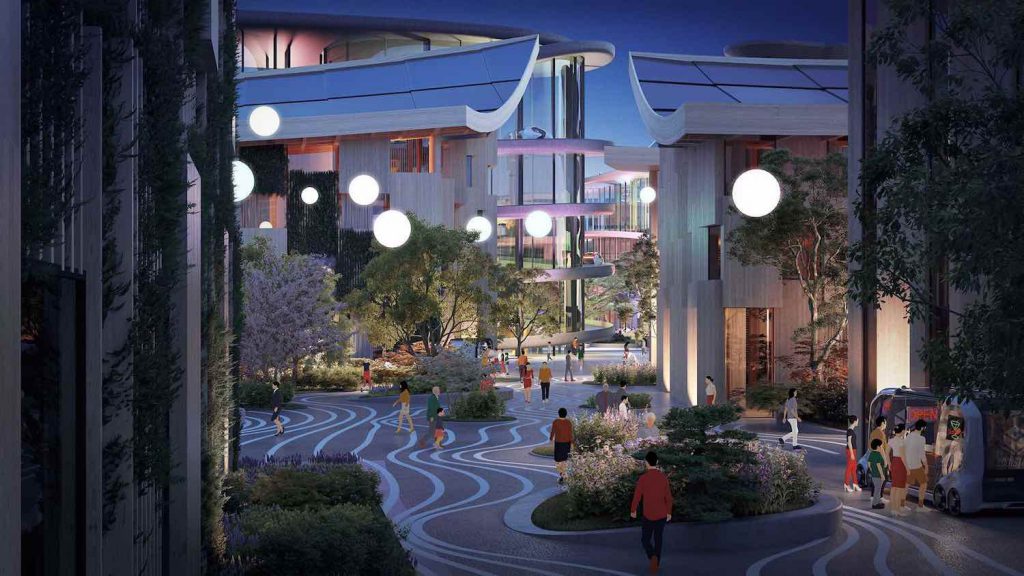 Images courtesy of Bjarke Ingels Group.
Besides having a futuristic look and spectacular views over the Fuji Mountain, the residences in Woven City will be smart as well. They will act as test sites for emerging technologies in home robotics, making use of multiple sensors and artificial intelligence to automate things in daily lives of the residents. These smart homes will restock the fridge, clean out the garbage, do the laundry and keep track of people's health and wellbeing.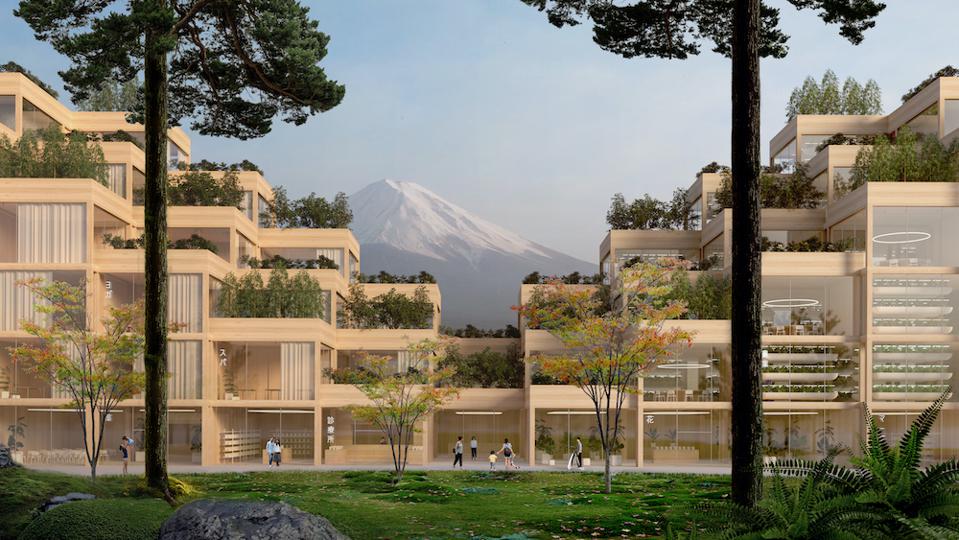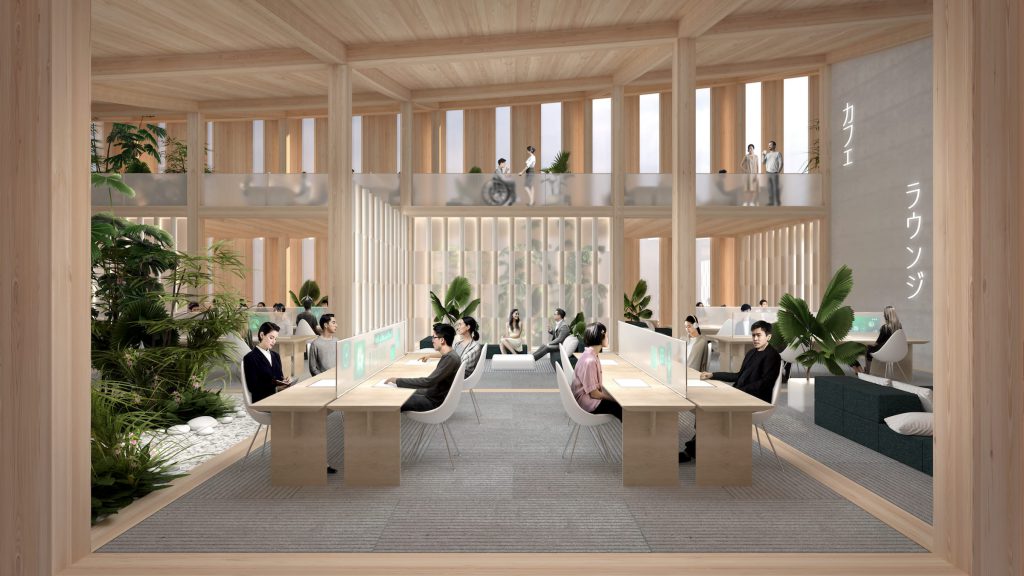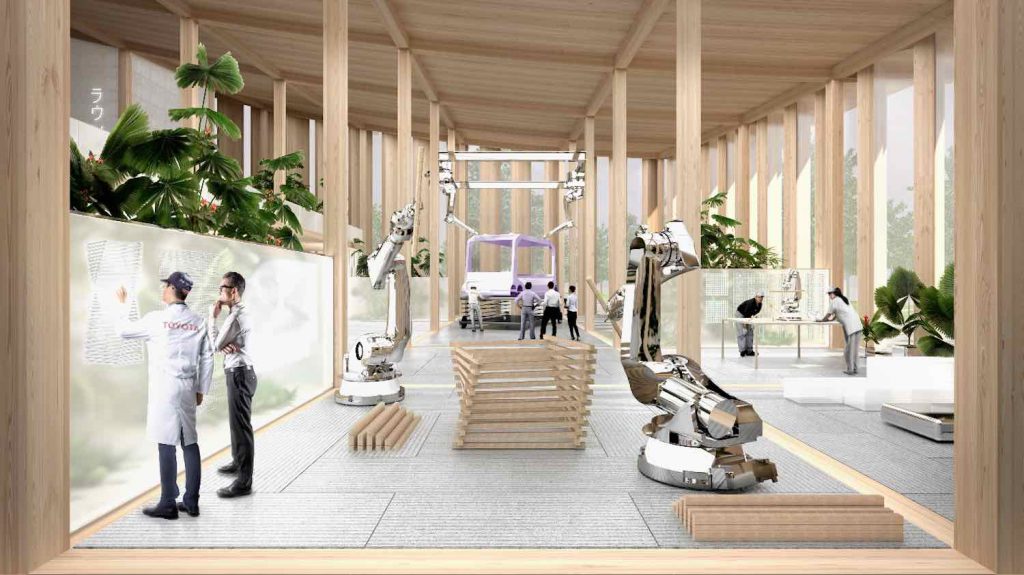 Images courtesy of Bjarke Ingels Group.
To move towards a carbon free society, Woven City will use solar energy, geothermal energy and hydrogen fuel cells. The latest is the same technology Toyota uses to propel their newest electric car, Mirai. Hydrogen is lighter than air and extremely pure. When used in a fuel cell, it is highly efficient and leaves no carbon print behind. The best part is hydrogen can be found virtually everywhere, starting with water, plants and even waste.
A major role in city's transportation system will be played by e-Pallete, Toyota's fully autonomous vehicle. It is a driverless, clean powered, multi-purpose vehicle that will be used for shared transportation, delivery services and mobile retail. Toyota e-Pallete will be also used to transport athletes participating in Tokyo Olympics and Paralympics competitions next summer.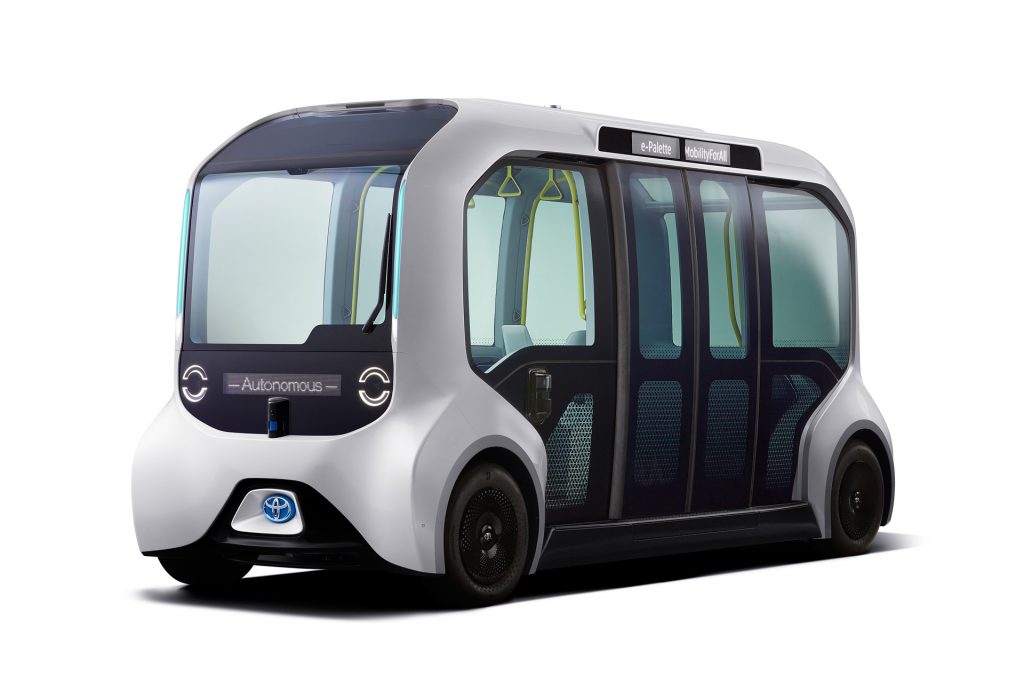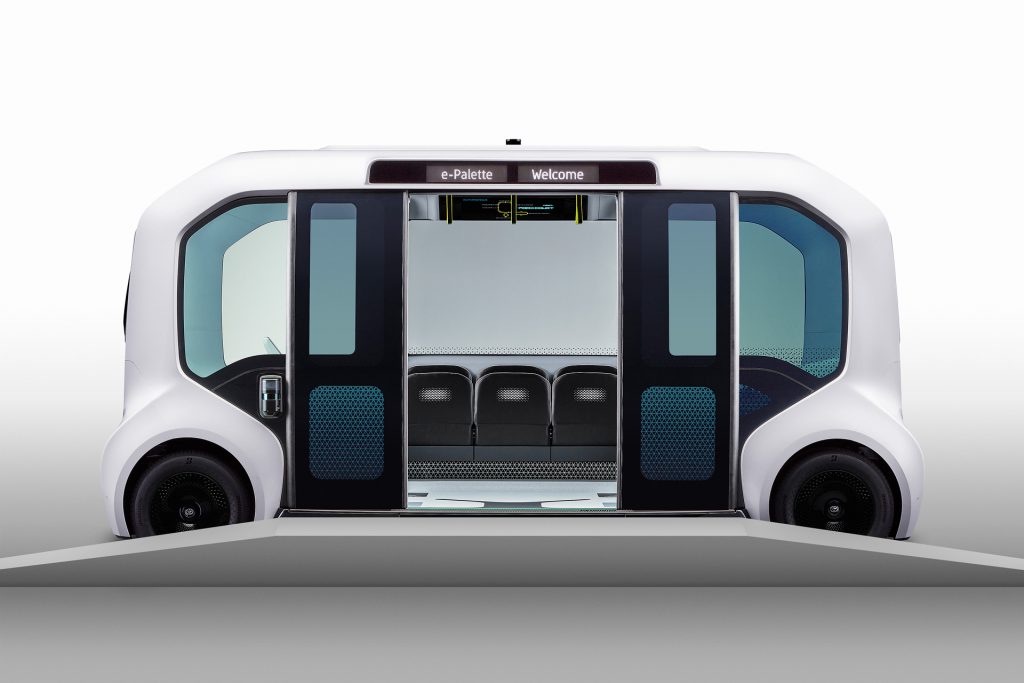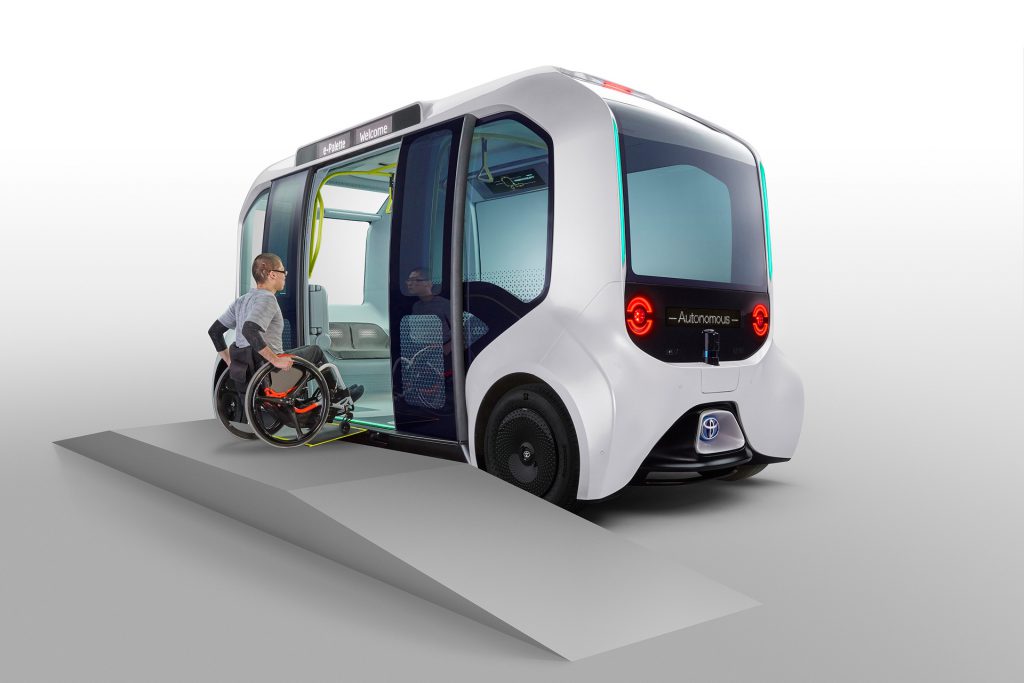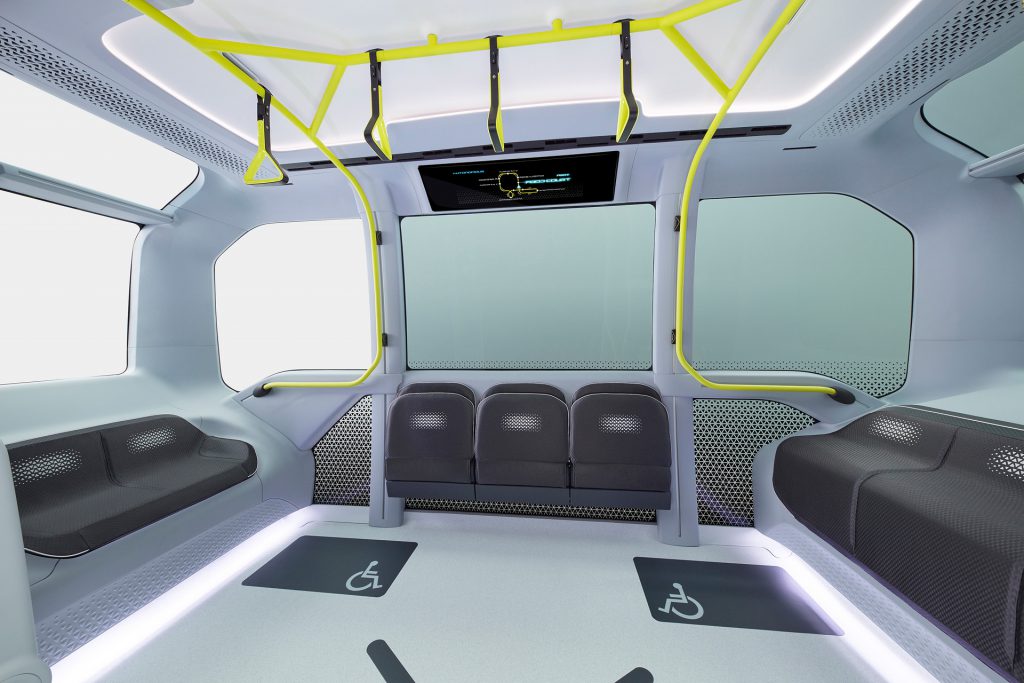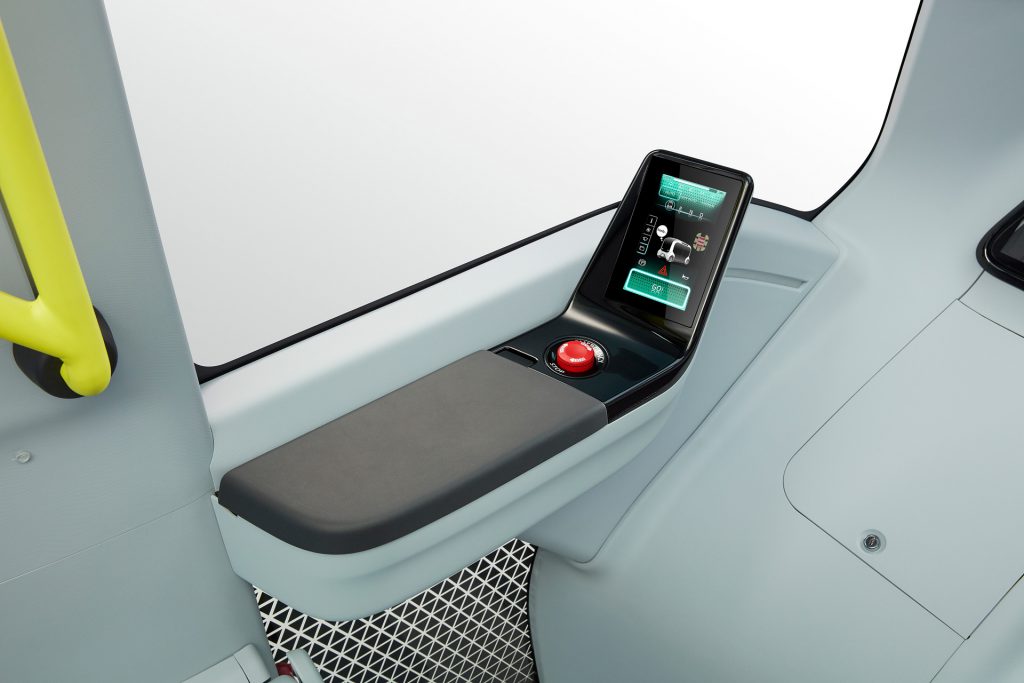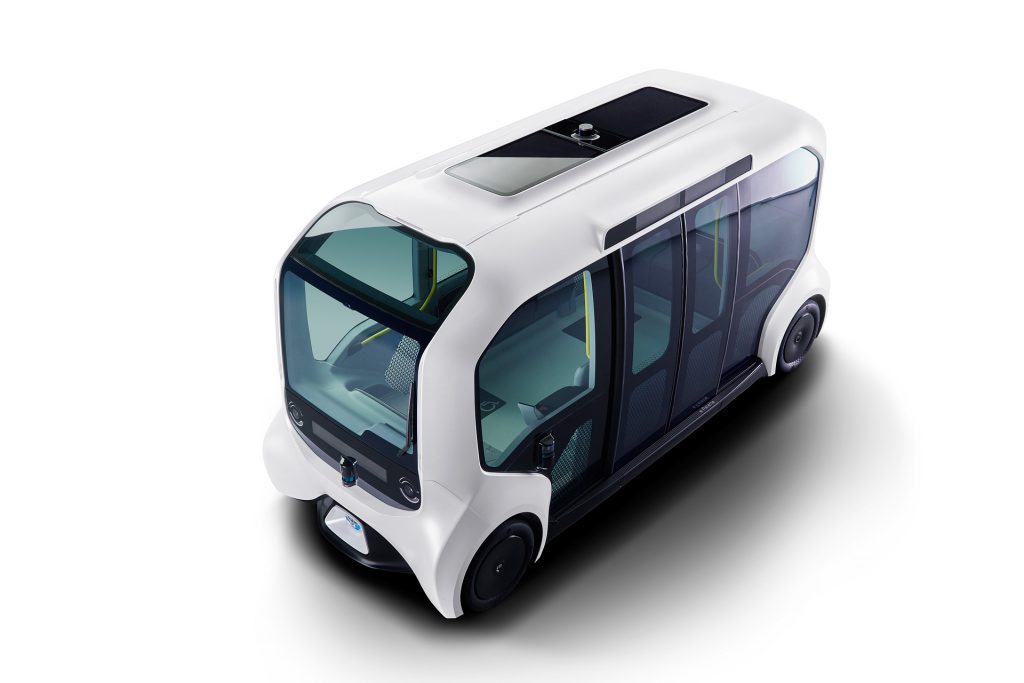 The main infrastructure of the city is to be developed underground. This includes hydrogen storage for powering the city and water filtration systems. A network for the autonomous distribution of goods, dubbed "the matternet", will be also located underground and linked to the buildings above. When requested either by homes' artificial intelligence or the residents themselves, e-Palletes will deliver the goods directly to requesting place.
Who will live in Woven City?
For the beginning, 360 residents will be accommodated in Woven City. The main demographics Toyota targets is focused on families and older people, as these two categories face the most challenges in societies today. Next to them will reside the innovators, being directly exposed to people problems and having to figure out ways to tackle them.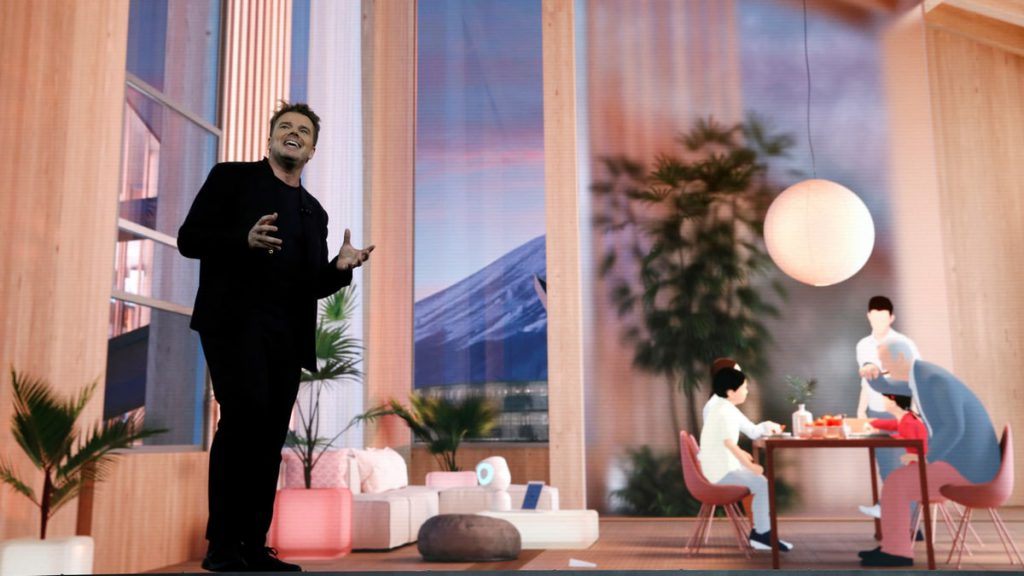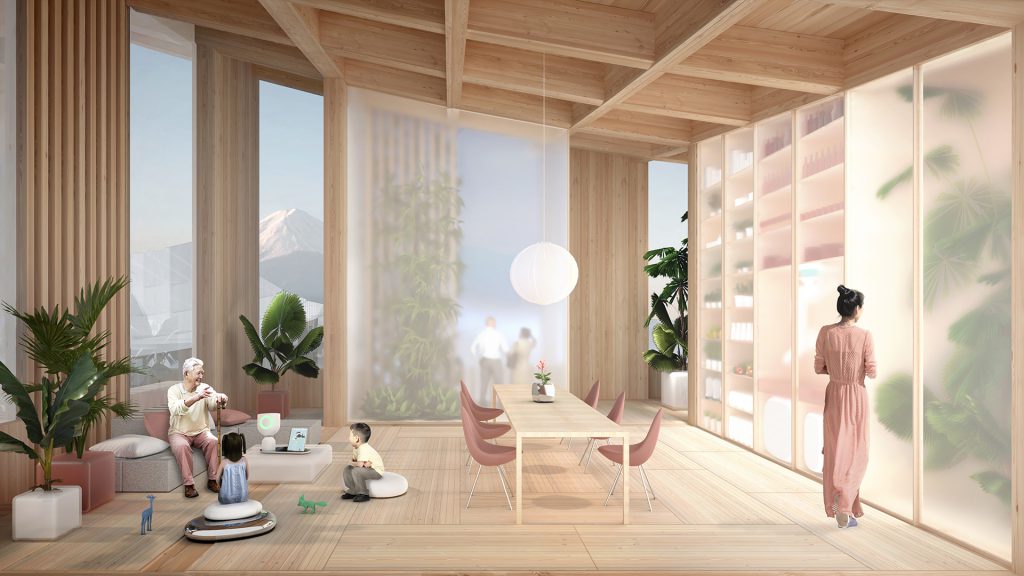 Images courtesy of Bjarke Ingels Group and Toyota.
The innovators will have a set period of time to work on their mission. If they cannot deliver results, they will be replaced by others. This way, Toyota is trying to build a mechanism that allows the city to innovate continuously.
According to president Akio Toyoda, the company received so far applications from over 3,000 individuals and corporations that want to become partners in the project. Being a "living laboratory", the number and type of residents in Woven City may increase, as the project evolves.
""This is my personal Field of Dreams. If you build it, they will come."

Akio Toyoda on Woven City project.
With artificial intelligence, robotics, hydrogen powered cells and total mobility in mind, Toyota is taking a leap into uncharted space. Building an entire city and its community from the ground up might be for many the opportunity of a lifetime. 
The Woven City creates a new symbiosis between people, nature and technology, driven by the promise of a connected, clean and sustainable society.
During its operation, Woven City will be managed by a unique operating system capable of integrating digital information coming from various inputs on the ground. This "real world" data will most likely have a major impact in smart-cities' infrastructure, in the years to come.