The COVID-19 pandemic continues to affect industries and our way of life across the world. After more than one year of living with the coronavirus pandemic, we have developed new work routines, altered our social practices, and have been encouraged to meticulously follow new hygiene measures.
Anticipating these scenarios as the next normal is where Zhiming Shen's (ZS) inspiration to develop new technologies lie. Born and raised in the Fujian Province, China, he joined the Nagaoka University of Technology under the WISE Program to develop products / services that can help fight the disease in an effort to improve people's lives.
In this article, we spoke with him to learn about his course program, research, and vision of the future.
Zhiming Shen in a laboratory at the Nagaoka University of Technology 
His Research Program
NR: What made you decide to enroll in this program?
ZS: Under the WISE (World-Leading Innovative & Smart Education) Program, we are trained to learn engineering, technology, and innovation aiming to meet the needs of the ever-changing society. I was drawn to the program by this unique intersection and the opportunity to do research that can address large-scale changes and challenges we are experiencing globally.
Currently, I am doing a research on how to develop anti-bacterial flexible pressure sensor for robots. As the COVID-19 pandemic continues, and as we anticipate the possibility of future pandemic to happen, we realize how important it is to disinfect the things that our hands touch frequently. In our laboratory, we aim to develop a pressure sensor system that possesses normal pressure sensitive property and an antibacterial solution to remove COVID-19 or similar viruses on surfaces.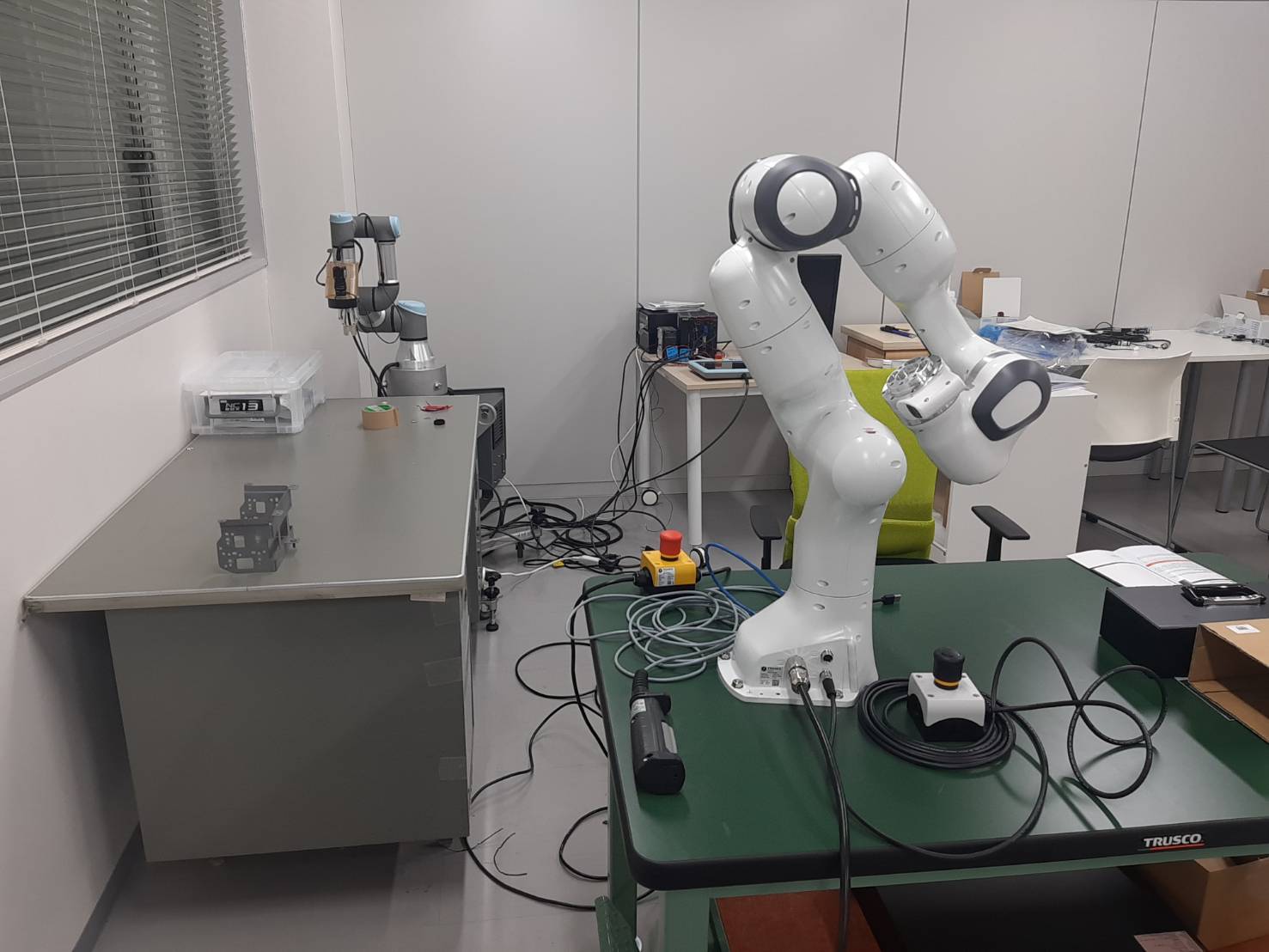 The robot arm related to pressure sensor that Shen is working on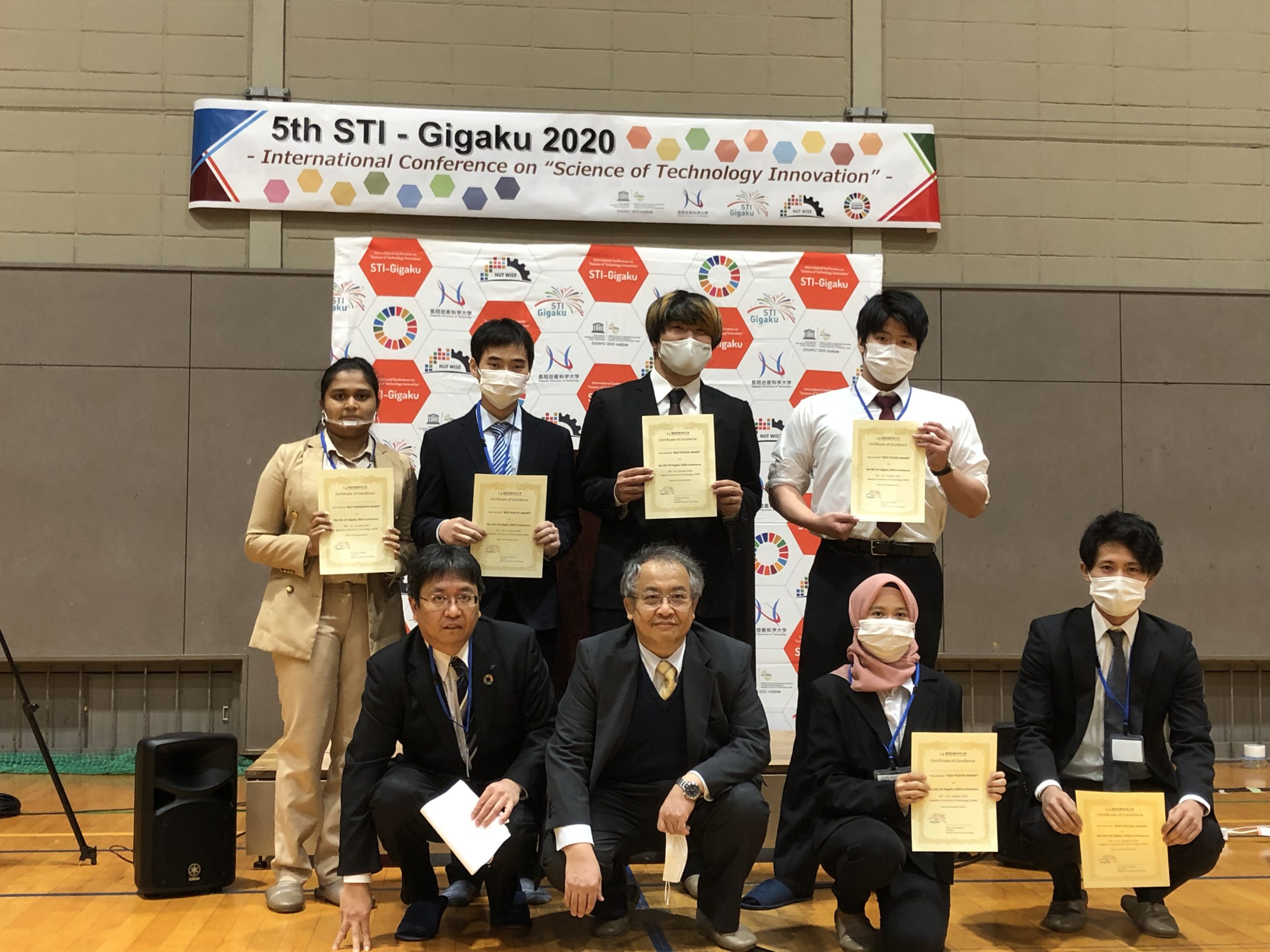 Shen as one of the student organizing committee members and participants in the 5th International Conference on "Science of Technology Innovation" 2020
Studying in Japan
NR: Why did you choose to study in Japan?
ZS: Prior to entering the university, I did work in Japan before, so I have become quite accustomed with the Japanese culture and Japanese mentality as well. Back then, I also remember developing a keen interest on Japan's industries, engineering, and manufacturing as Japan has been a world leader in these areas. I thought that learning about the technology and how the Japanese build a comprehensive optimization of processes would be helpful and meaningful in my professional life.
The WISE Program also played an important factor in my decision-making process. Normally, it takes five years to obtain a Ph.D. in Japan: two years for the master's degree and three years for the doctoral degree. But the five-year WISE Program integrates the master's and doctoral degrees, and this allows me to complete my study and research requirements efficiently. When I was a GD1 student, similar to the first year of a student in a master's program, I was able to study and do research as a doctoral student right away.
Additionally, the WISE Program provides a "Global Pro-Active Education", which means that on top of my doctoral program in science and technology from NUT, I also have the opportunity to learn from overseas partner universities and receive internship from overseas companies. For sure, this will provide eye-opening experiences and help me develop a global mindset.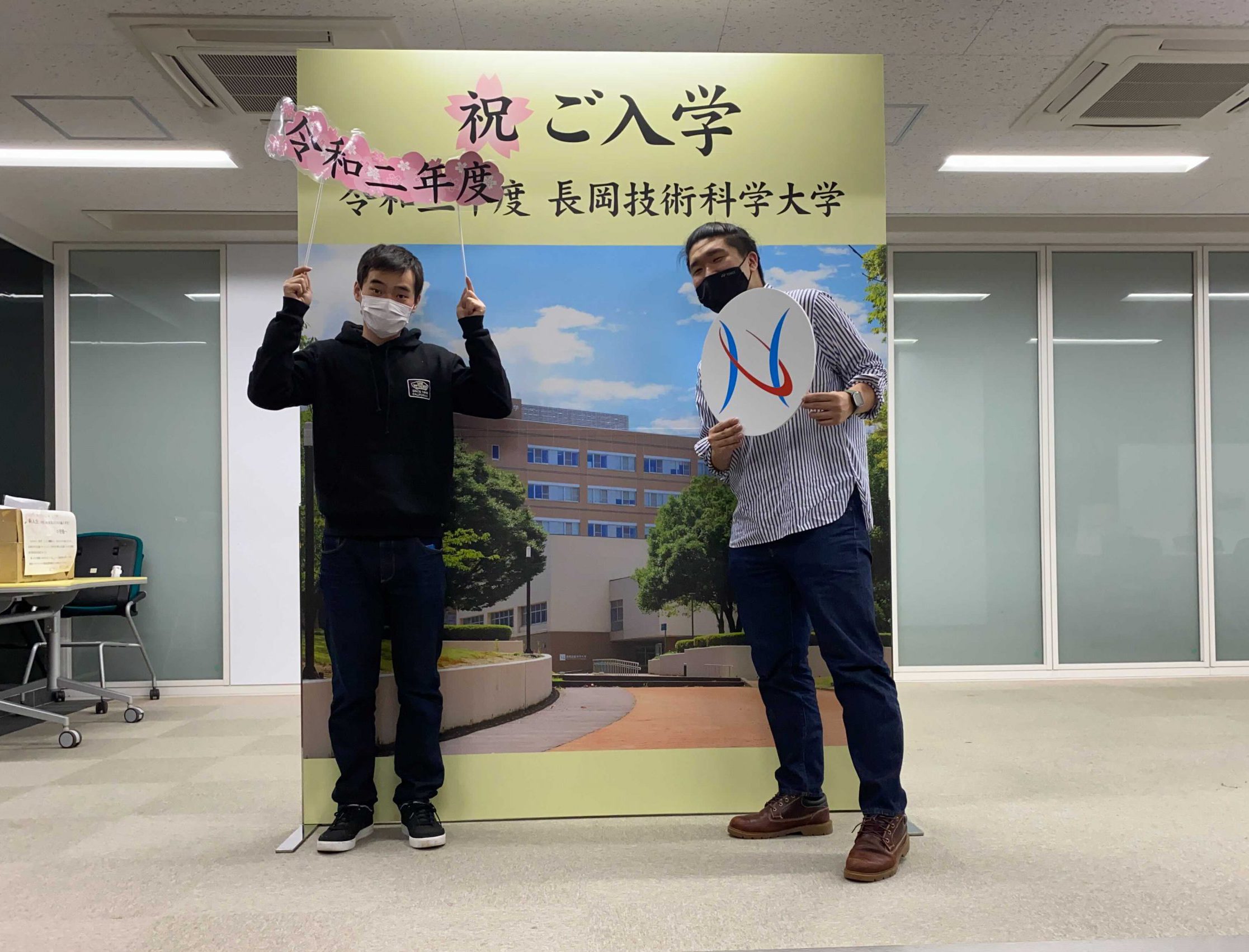 Taken after Shen's entrance ceremony at the university
Research and Student Experience at NUT
NR: How is the experience so far at NUT and in Nagaoka?
ZS: My school life at NUT has been full of interesting activities. For example, I joined a traditional Japanese drum club last year and we practice twice every week. Joining the club allowed me to enhance my understanding of Japanese culture and have more Japanese friends. When I have time, I also join cultural exchange activities where we teach English to high school students, introduce our hometown to elementary school students, and my study/work experience with international friends. All these activities make my student life colorful.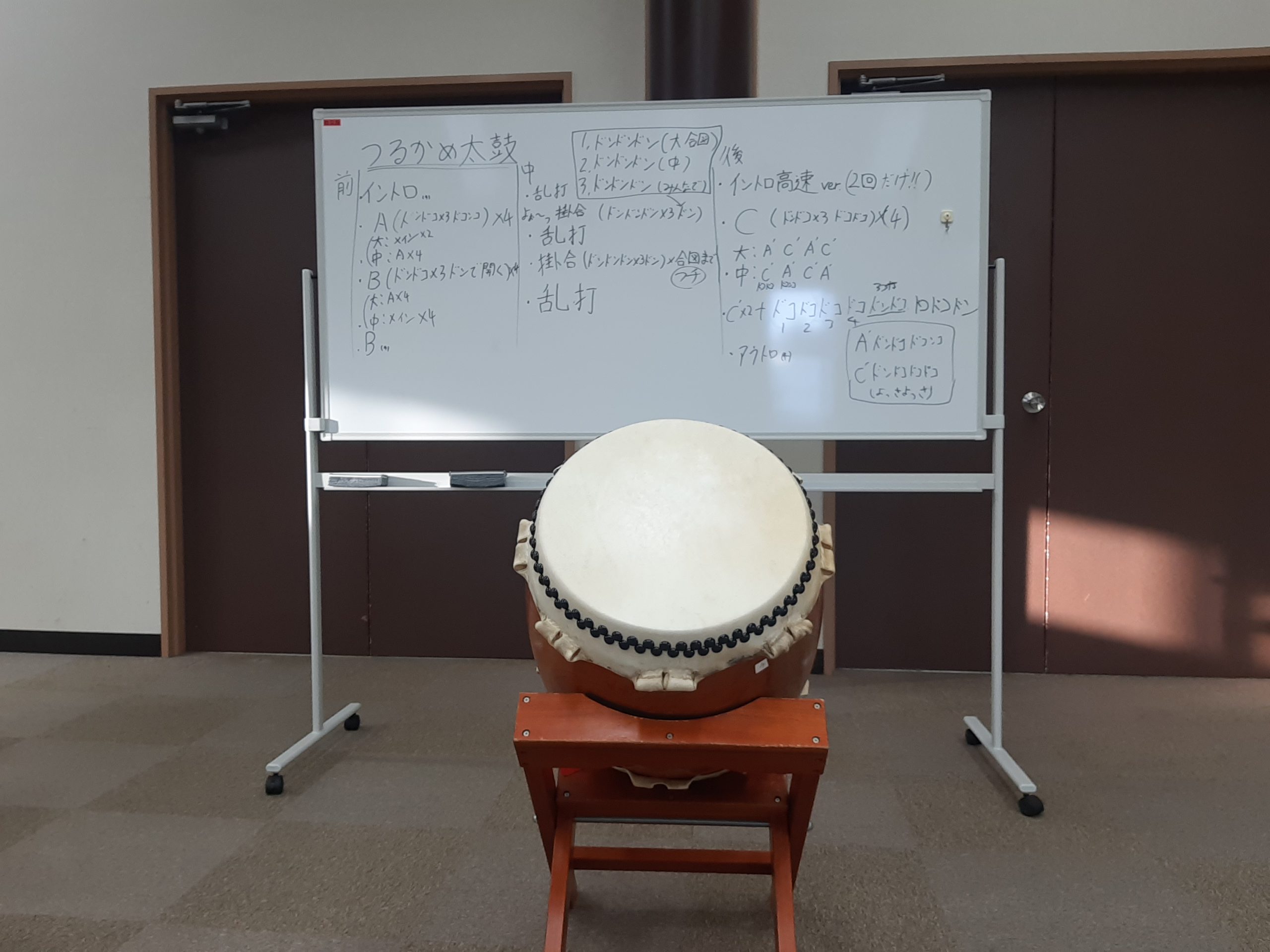 At the same time, it can also very busy in NUT. As a doctoral student research is the most important thing for me. In addition to daily scientific research activities, I also serve as president of NUTISA (Nagaoka University of Technology International Student Association), partake in activities with the Phoenix Robots, a student robot group that aims to win the Robomaster World Championship. With these activities, it's very important to strike a balance between research and other interests that can be a source of inspiration while studying at the university.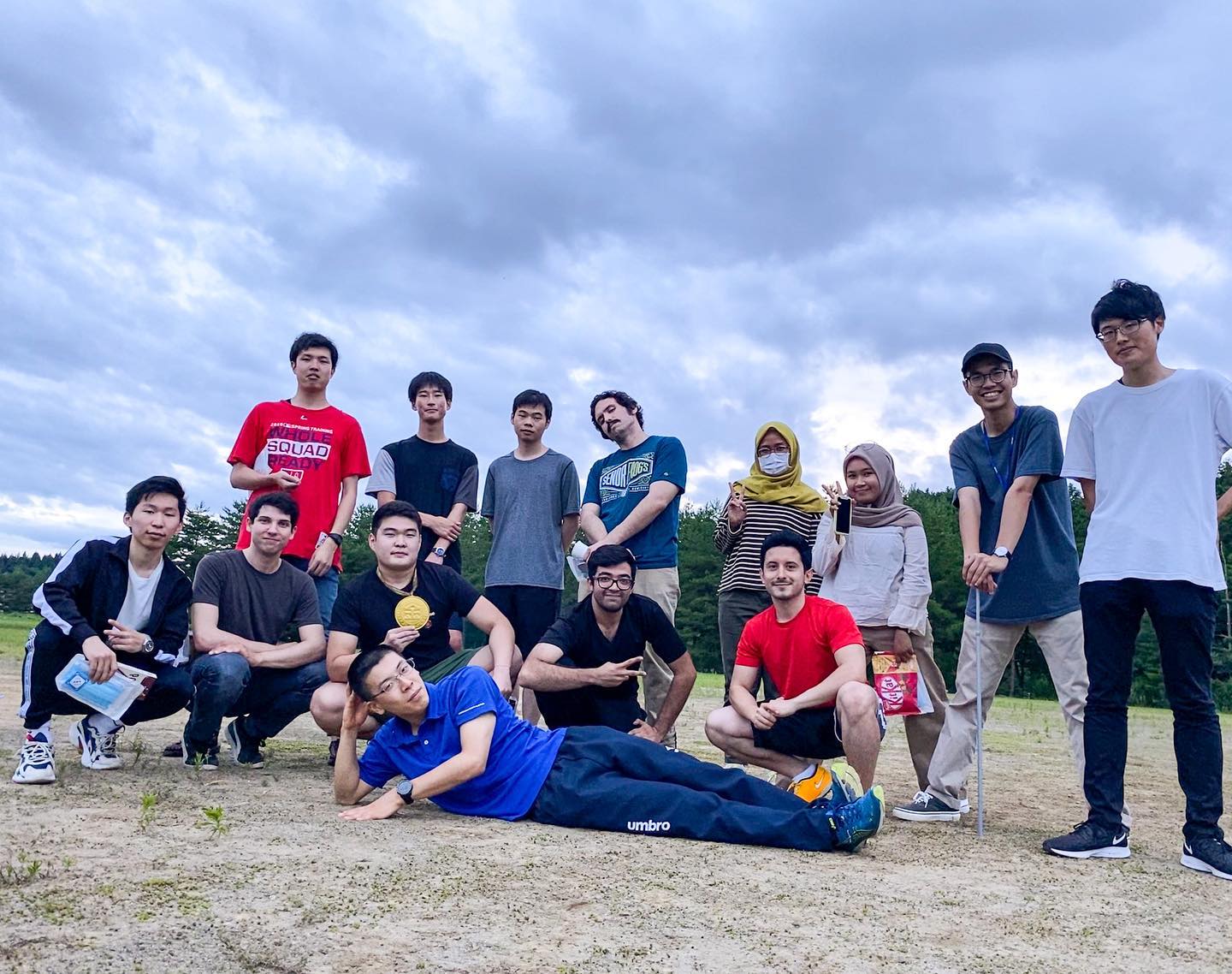 Shen together with the members of NUTISA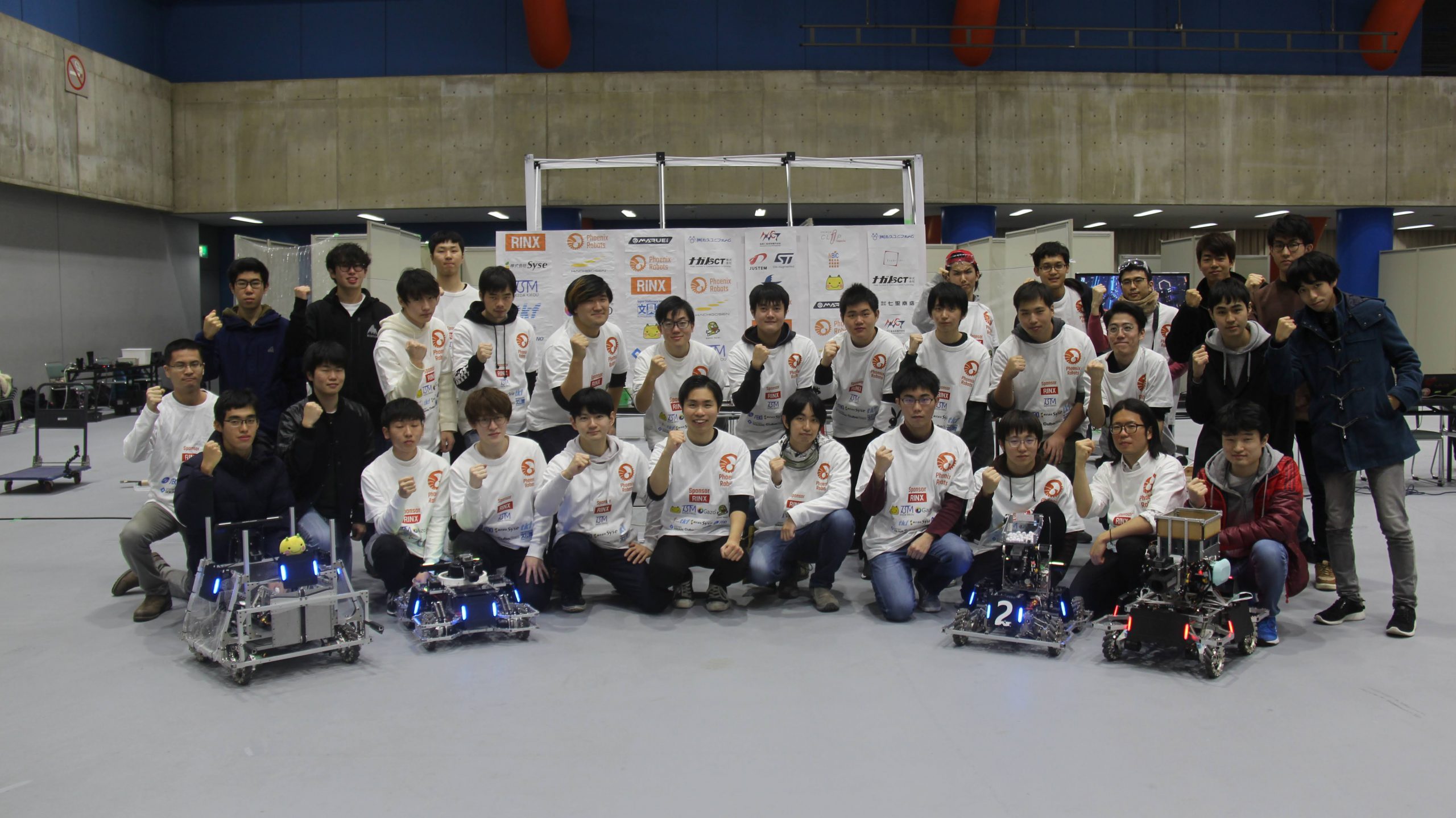 Shen together with the members of Phoenix Robots
Key Takeaways
NR: Tell us about the big move. What have you learned about yourself by moving to another country?
ZS: I think the biggest takeaway so far is becoming more independent. When I first came to Japan for work in 2017 just after graduating from a Chinese university, I encountered problems such as not being able to speak Japanese well, cultural unfamiliarity, and not having a lot of friends – which are common issues when one moves to a new city. Managing everything by myself and coping with these challenges became obligatory. It was an experience that forced me to learn to be independent and grow fast.
For anyone seeking to move to Japan, I strongly advise that you concretize the vision. What do you want to accomplish in Japan? Do some research into the opportunities that you aim to have after graduation. Do not just think but make a plan and do it carefully. And be proactive about understanding Japan and making friends in Japan.
Life in Japan
NR: What do you like most about being in Japan?
ZS: There is a lot of delicious food in Japan that people cannot miss when they visit Japan. I like ramen the most. And there is a wide variety of ramen that exists in Japan with geographical and vendor-specific differences. Recently, I decided to go to ramen shops almost once every week to try different flavor each time.
When it comes to Nagaoka, we have to mention the snow and fireworks. I spent my first winter in Nagaoka last year and the snow was very heavy which fascinated me so much. My hometown in the southeast coast of China does not have snow in winter. Winter is always a great time to see snow and snowboard. These two are very easy to do when you are in Nagaoka.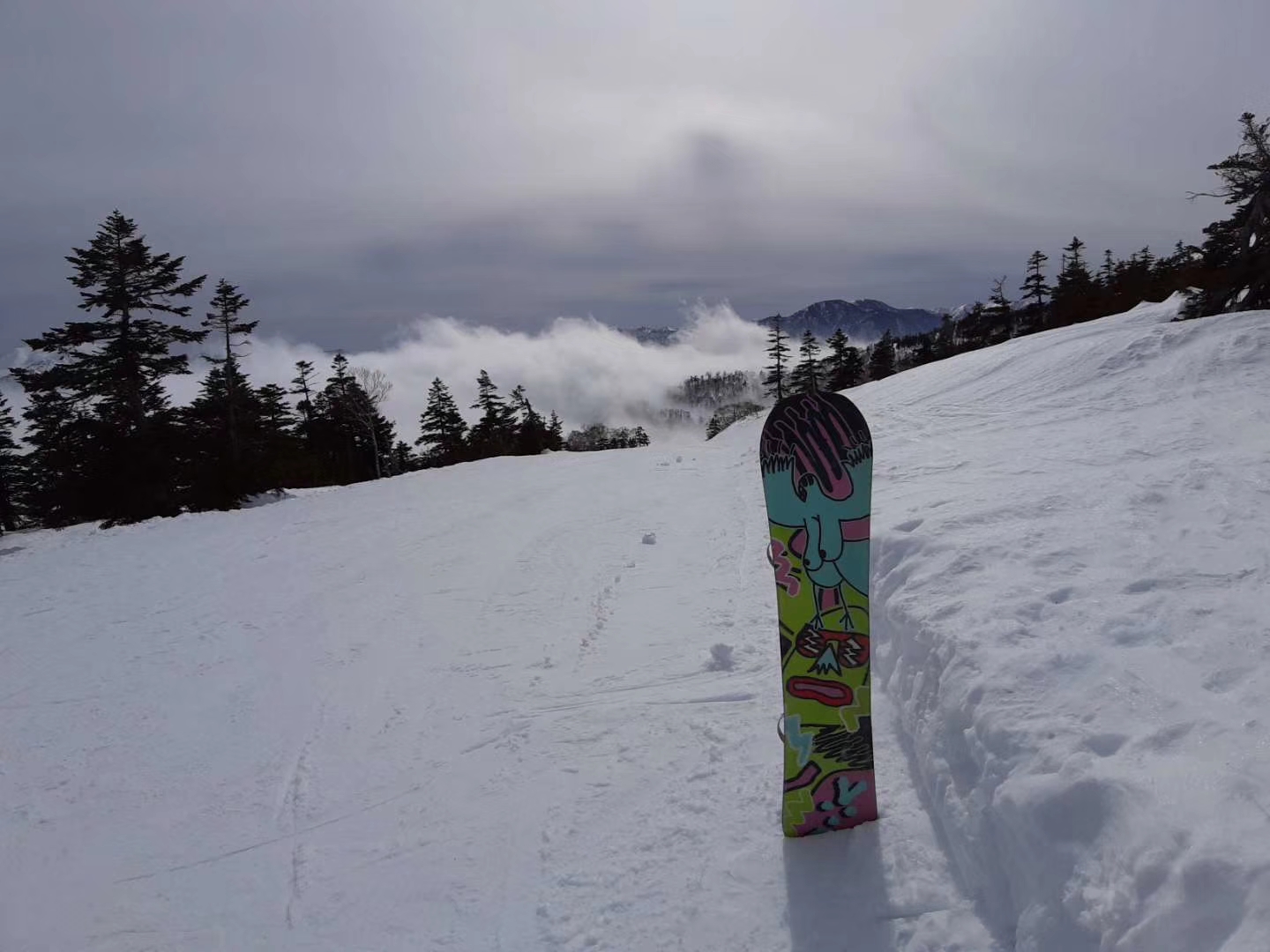 Snowboarding is one of the winter activities that Shen enjoys the most.
Hopes for the Future
NR: What does the future look like for Zhiming Shen?
ZS: After graduation from NUT, I want to become a leader with a broad vision, global mindset, and engineering prowess to help solve problems that we are facing and will face in the future globally.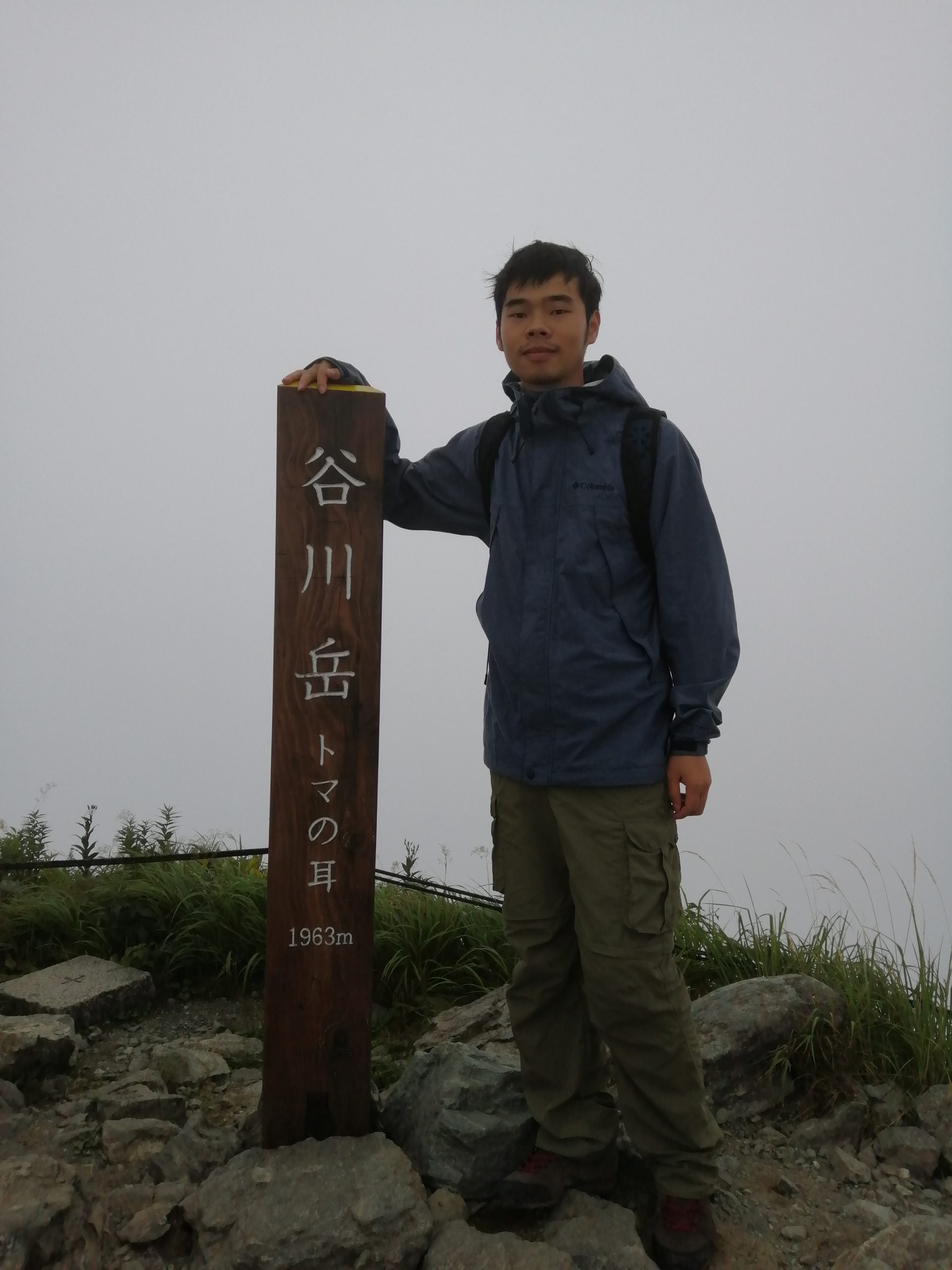 Shen at the peak of Mount Tanigawa (1,963m) on the border of Gunma Prefecture and Niigata Prefecture in Japan.